Theme night dinners are a great way to bring some excitement to your family meals, and they can also make your weekly meal plan easier to manage. These themed dinner ideas can take place any night of the week, or even every day of the week, and they can be as simple or as elaborate as you want them to be.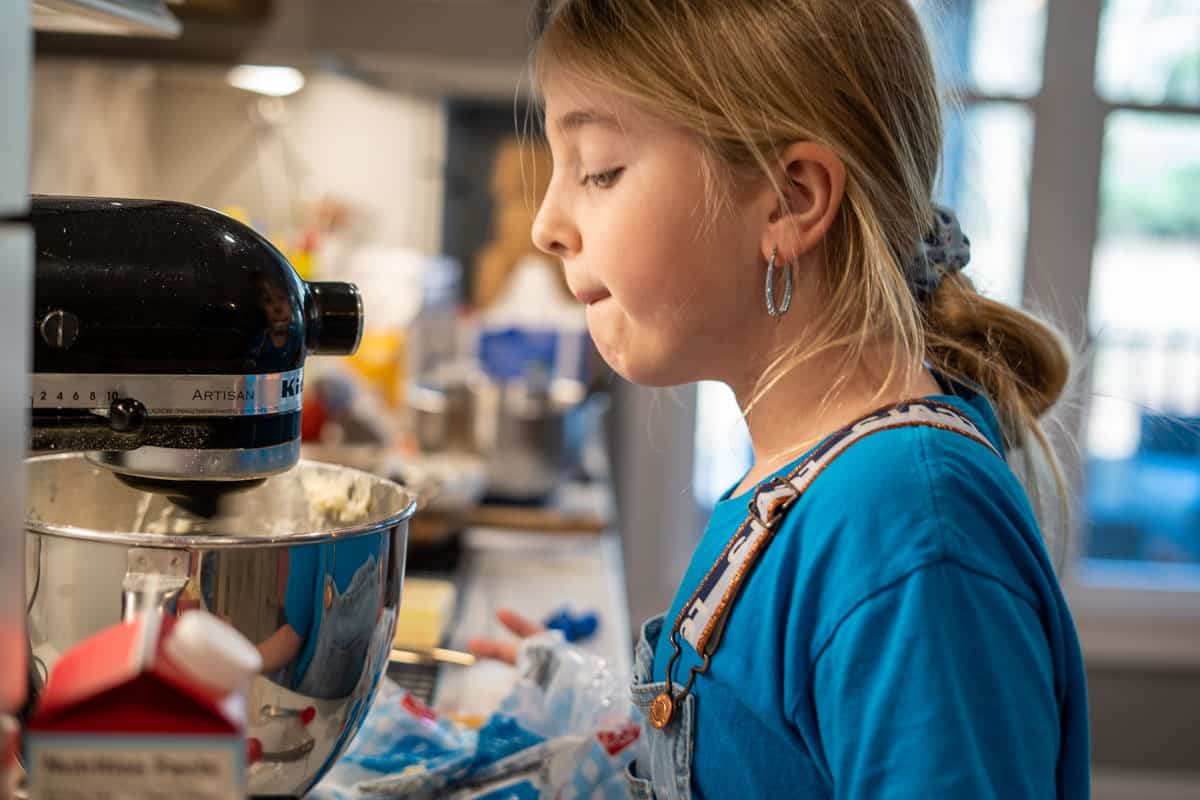 This article focuses all on ideas, with our own recipe ideas sprinkled throughout. You can also check out our Themed Dinner Night Menu article (coming soon) that gives you tons of recipe ideas to go along with some of our personal favorite themed dinner nights.
Jump to:
Disney or Movie Night
Make your dinner theme based on your family's favorite movie. For example, if you're watching a Disney movie, create a meal that fits the theme of the movie, such as "Ratatouille" for my personal favorite Ratatouille or a Hawaiian-themed meal for Lilo & Stitch. This can also extend to dressing up as different characters and setting up your dinner table to match the theme.
I am obsessed with Outlander (obviously NOT a kids' show) and we have full Scottish-themed dinners every season premiere and make Beef Stew or Shepherd's Pie. However, Disney's film Brave is also based in Scotland so use your imagination and you could easily find yourself a theme your kids can get behind.
World Cuisine Night
This is what 90% of our themed nights look like. We pick a country and create a meal around their traditional dishes. This is not only a fun way to try different kinds of food, but it's also an educational opportunity for the whole family. You could travel to Italy with homemade pizza and gelato, or visit India with some butter chicken and naan.
Mexican
Break away from the crunchy taco shells and ground beef and try something new! We love making Carnitas (braised pulled pork) or Chori Pollo (seared chicken with a chorizo cheese sauce). Make homemade guacamole or elote, and you are well on your way to a leveled-up Mexican night experience!
Italian
Spaghetti is delicious, but maybe mix it up with homemade Italian meatballs! Or branch out from your go-to sauce and spend the time making a bolognese for the rich simmered all-day flavor. Pair with a bottle of wine and fresh bread with a simple olive oil and balsamic vinegar dip for a full restaurant feel.
Greek
We love Cava-style Greek night. Pita or brown rice paired with a super easy Greek chicken and then topped with all our favorites. Even picky eaters can be made happy while expanding their flavor profiles.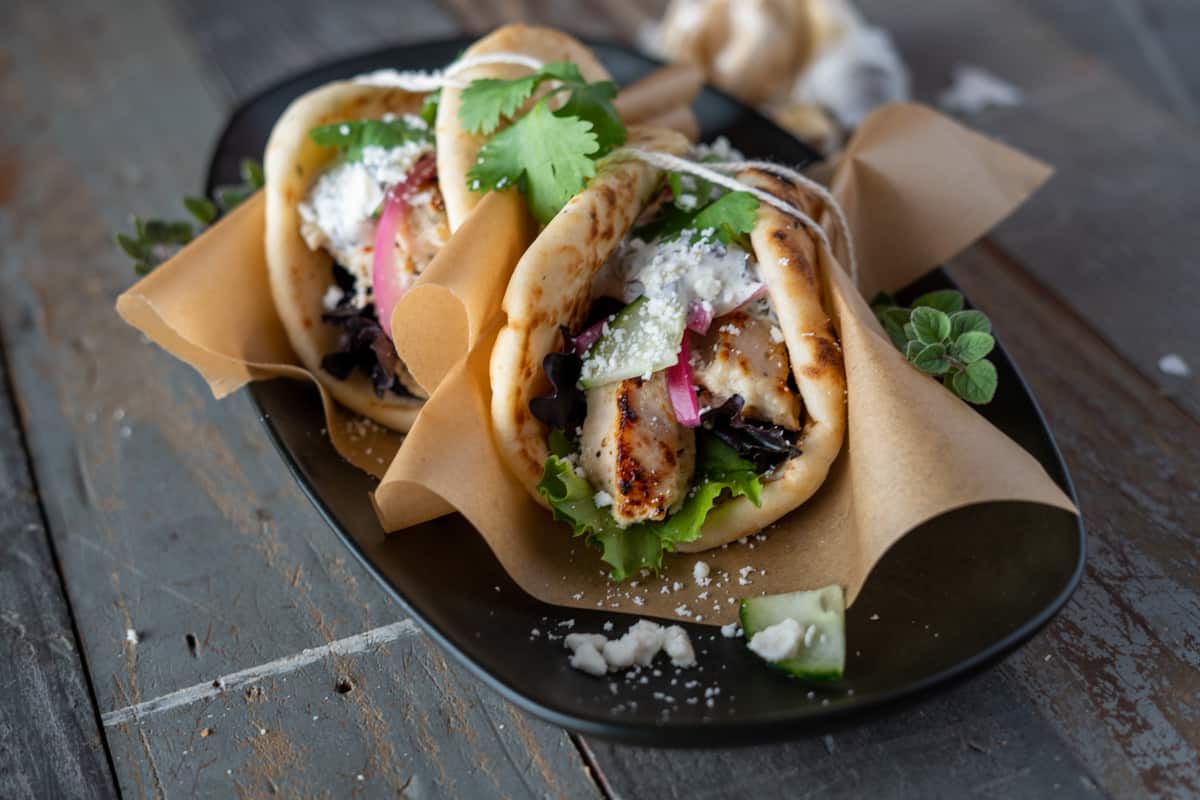 Picnic Night
Even if you're not going outdoors, a picnic-themed dinner can be fun. Serve foods you would take on a picnic, like sandwiches, or a charcuterie board with fruit, cheese, and crackers, and a sweet treat like cookies. Throw a blanket on the floor and eat right in the living room. Or take the party outside and eat in the yard. You don't have to go far just to enjoy a picnic.
If you like the idea of a charcuterie board picnic but are curious about cost, we broke down all the details on how to price out a charcuterie board per person.
Kids' Choice Night
Let your kids take control (with guidance, of course). They'll love being in charge, and it might just encourage your picky eaters to try something new. I've learned from teaching dozens of children's cooking classes that even the picky ones would be excited to at least try new things if they had a hand in making them.
Read through some of the choices listed in this article and see what they think! Spoiler alert, it's always breakfast for dinner.
DIY Takeout Night
Instead of ordering takeout, make your own! Try recreating your family's favorite dishes from local restaurants. This could be a fun challenge and a way to enjoy your beloved dishes more healthily and affordably. This is literally how our Chori Pollo recipe was developed!
This themed dinner idea was how my brother got really good at making homemade sushi. He continues to save himself a whole bunch of money on sushi nights and it's become a fun family experience they do together.
Fancy Friends Dinner Party
This is one of my personal favorites. You can make any night a special occasion by having a fancy dinner. Everyone dresses up, you can have the kids makes dinner party invitations, use your best dishes, and cook something a little bit special. Our truffle risotto with seared scallops would be perfect here.
This could also involve learning dinner etiquette, proper table-setting techniques, and practicing good table manners. Don't forget to set the vibe by adding some ambient music!
We've also done quite a few grown-up-only versions around the holidays. Everyone is in charge of bringing a course, and we switch up hosting every year. It's so much fun and we have memories for years to come! Black Tie, North Carolina Wedding, and Christmas were all solid subcategories of this epic theme.
Holiday Swap Theme Night
I love the idea that every day can be a holiday with a little imagination. Celebrate Christmas in July or have a spooky Halloween-themed dinner in April. Grill Out in January sitting in beach chairs in the snow. The most important thing is to have fun with it!
Remember, themed dinner nights are about more than just the food. They're about spending quality time as a family, creating family traditions, and making mealtime an event to look forward to. Throw the rules out the window and have fun!
Breakfast For Dinner (BFD)
Whoever said French toast and Mimosas were ONLY for the weekends was wrong. Make the dishes you aren't willing to wake up early on the weekend for. Homemade donuts, quiches, chorizo biscuits and gravy are all dinner foods if you want them to be.
Simple Weekly Ideas
Keeping more on the simple side, one of the easiest ways to start is to assign different themes to different days of the week. This helps structure your weekly menu and can even help with your grocery store shopping list. Let's dive into some dinner themes you can use every single week...
Meatless Monday
Starting the week with Meatless Monday is a great way to introduce your family to the benefits of a plant-based diet and save money in the process. It's also a fun way to experiment with new ingredients that you might not typically use. The options are endless, from a hearty lentil soup to a simple meal of pasta with a variety of veggies. If you own an air fryer, make crispy tofu or vegetable tempura for a change.
Taco Tuesday
Taco Tuesday is a family favorite and a great way to enjoy Mexican food. It's also a versatile theme that can be adjusted to cater to picky eaters. You can set up a taco bar with a variety of fillings and toppings like sour cream, homemade guacamole, cheese, and different types of meat or beans. This can be a fun way for family members to customize their own tacos.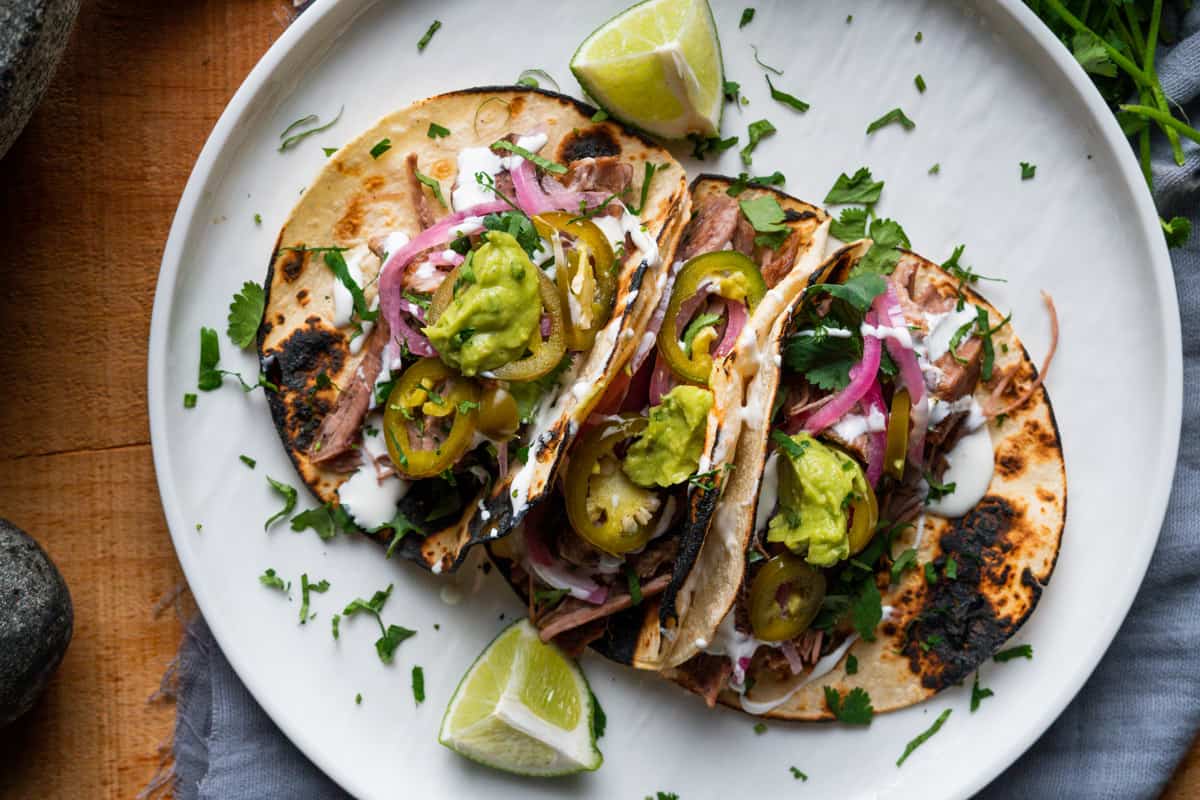 Pasta Night Wednesday
Who doesn't love pasta? This is a great night to pull out all your favorite recipes. From spaghetti Bolognese to creamy Alfredo, pasta night can become a culinary trip to Italy. For a simple meal, try a classic aglio e olio (garlic and oil) pasta.
Pizza Thursday
Pizza night is another family favorite that offers endless possibilities. It's also a great way to use up leftovers from the week. You can make your own pizza dough, or purchase premade dough from the grocery store. Set out a variety of toppings and let family members create their own pizzas. Bonus points if you use leftover marinara or Alfredo as a pizza sauce!
Fish Friday
Not only a religious tradition, but Fish Fridays can also be a great way to ensure your family is getting their weekly dose of omega-3-rich seafood. Whether it's simple pesto salmon, a hearty seared scallop and risotto, or the family's favorite fish and chips, the options are endless. Just make sure to use fresh seafood to get the best possible dish!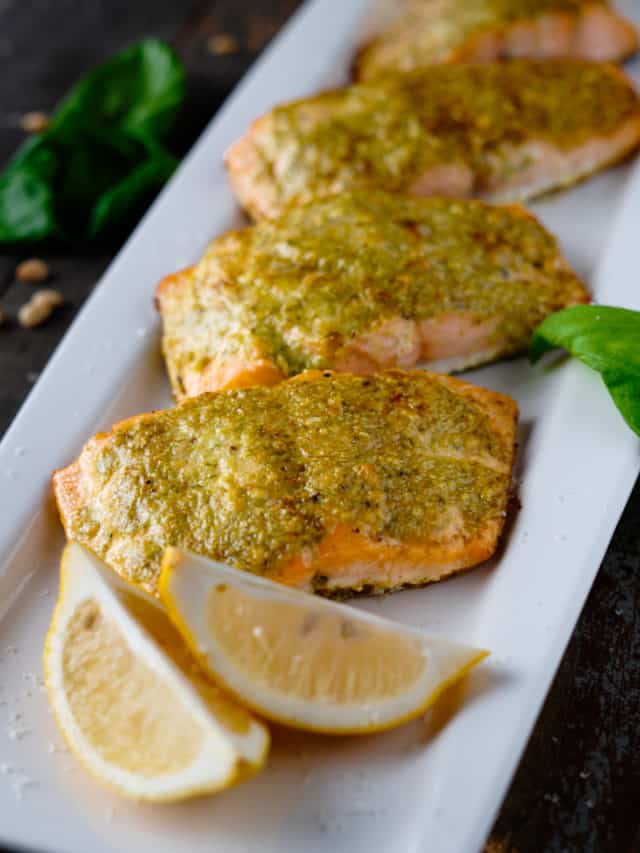 Sandwich Saturday
Make the humble sandwich the star of your Saturday meals. Consider a build-your-own sandwich bar with a variety of breads, cheeses, cold cuts, and condiments. Or try out gourmet options like Reubens, Cubanos, or banh mi.
Soup and Salad Sunday
Keep it light and simple before the week starts again. Soup and Salad Sundays can also be a great way to use up the last of the week's groceries. From a classic chicken noodle soup and Caesar salad to a spicy Thai coconut soup with a refreshing cucumber salad, the combinations are countless.
Leftover Night
Plan a leftover night at least once a week as a floating dinner day. This is a simple way to make sure no food goes to waste, and it gives the cook a night off. We generally use this night 2 nights after we make too much food or have a lot of leftovers. That way we aren't eating the same thing back to back.
Themed dinner nights are a great way to introduce new recipes to your family in a fun and engaging way. The whole family can get involved in the planning and preparation, making it a family favorite activity, and I'm a sucker for a good theme. Think outside the box, be open to something new, and remember if something doesn't turn out just right the learned something in the process.
​Don't forget to like and follow Tabetha's Table on social media if you loved any of our ideas, and tag us in whatever you made!