Love pasta? Me too! But here's the deal—you can't just forget about it on your kitchen counter (or your car) and expect it to stay good. Just like any other food, pasta has its own set of rules for safe storage. So, let's cut to the chase: How long can pasta sit out safely? Well, it depends on the type. Here's your ultimate guide to pasta food safety, with all the nitty-gritty details.
Jump to:
Dry vs. Fresh: A Tale of Two Pastas
Dry Pasta: This pantry staple can safely sit at room temperature indefinitely, provided you keep it sealed in an airtight container. Why does it last so long? The secret is its low moisture content. Simply put, bacteria despise dry environments. Dry pasta also outlives its expiration date by up to two years. Just make sure to stow it away from moisture and bugs—nothing ruins pasta night like an uninvited insect!
Fresh Pasta: This one's a different story. Unlike its dry counterpart, fresh pasta dough comes with a ticking clock. You'll want to use it within a couple of days, max. If it has raw eggs in the mix, err on the side of caution and consume it within 24 hours. The raw eggs make it a playground for bacteria, so quicker consumption equals safer eating.
The Real Deal on Cooked Pasta Shelf Life
Cooked pasta transforms from a long-lasting pantry staple to a perishable item that demands attention. Why? Blame the bacteria! They thrive in temperatures between 40°F and 140°F (the dreaded temperature danger zone), making your cooked pasta their new favorite hangout. So, what's the game plan? Refrigerate your pasta within two hours after cooking to sidestep any stomach woes.
When it comes to devouring it, two days is your best bet for peak flavor. But hey, if you're not up for a pasta marathon, you can safely store it in the fridge for up to 3-4 days.
Got leftovers? Freezing is an option! Slide your pasta into a freezer bag, expel the air, and tuck it into your freezer. It'll be your emergency dinner for up to two months—although, let's be real, it's so good, it won't last that long!
Storage 101: Types of Pasta Dishes
Pasta isn't just pasta—it's a canvas for culinary creativity! Plain pasta keeps well for up to four days in the fridge. But throw in a meat sauce, and you've got a two-day ticking clock. What about creamy, dreamy Alfredo? Indulge in it within 24 hours, because dairy doesn't like to wait.
Reheat, Eat, Repeat
Storing your pasta? Go for airtight containers or wrap them snugly in plastic wrap or foil. When reheating leftover spaghetti for example, I find the best way is to simmer it on the stove with a little additional liquid like chicken stock or water. You can absolutely zap it in a microwave too. Just aim for an internal temperature of 165°F to kick any lurking bacteria to the curb.
Warning Signs: Know When to Say Goodbye
All good things must come to an end, even for pasta. Look out for sketchy signs of spoilage like odd smells or a slimy feel—these are your red flags. And don't ignore visible mold; that's your cue to let go.
Your unwelcome guests, Bacillus cereus and Staphylococcus aureus, might be making a cameo if pasta isn't stored well. These bacteria don't just play; they pack a punch with symptoms like abdominal pain, diarrhea, and even severe vomiting. Foodborne illness is no joke, especially in severe cases.
Storing Pasta Safely
The Dry Pasta Protocol
For dry uncooked pasta, think cool and dark—a pantry or a cabinet away from heat and sunlight works like a charm. Once you break the seal, transfer those precious noodles to an airtight container. Ever had a pasta package spill in your pantry? It's like a kitchen horror story! Seal it tight, and don't forget to date it; this helps you keep track of its "edible until" timeline.
The Leftover Lowdown
Did you get some pasta survivors from last night's dinner? Cool them down to room temperature, and then give them a cozy home in an airtight container in the fridge. Aim to relish them within 3-4 days. And here's my delicious opinion: storing cooked pasta in individual portions is a lifesaver! It makes reheating a breeze and reduces food waste, something we can all get behind.
The Freezer Friend
Can't devour all your pasta leftovers in 3-4 days? Freeze 'em! Portion your pasta into freezer-safe bags, squeeze out the air (that's where the freezer burn comes from), and mark the date. You're looking at a 2-3 month pasta supply, my friend. But be honest, it's too yummy to stay in there for long!
Sauce Sensibilities
Here's the thing about sauces and toppings: they can turn your pasta into a soggy mess if stored together. So, do your future self a favor and store them separately. Your pasta will thank you, and your taste buds will too.
The Spoilage Siren
Watch out for these no-go signs before diving into your stored pasta: sliminess, weird smells, or the dreaded mold. Spot any of these? They are all signs of harmful bacteria lurking about and it's time for a heartbreaking goodbye.
By following these suggestions, you can ensure that your pasta stays fresh and safe to eat.
Recommended Recipes
If you're as pasta-obsessed as we are, you'll find we have quite a few options for you to work through. From the rich and meaty to creamy and smoky, we recommend trying them all!
In the mood for something hearty and traditional? Look no further than our Pasta Bolognese recipe. It's rich, meaty, and layered with flavors that go beyond the usual red sauce. Plus, it pairs exceptionally well with a nice glass of red wine. 🍷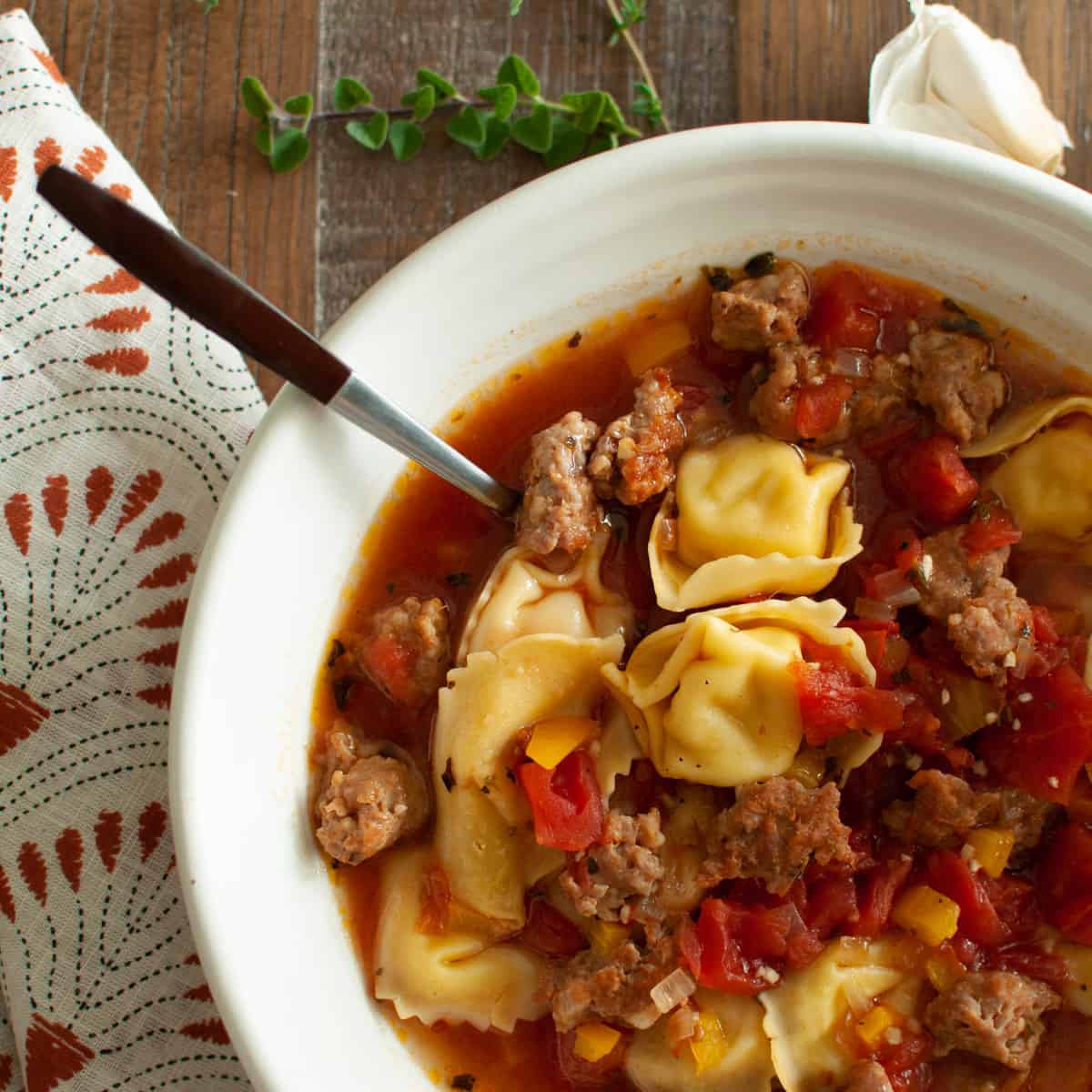 Who says pasta can only shine in main dishes? Our Italian Sausage & Tortellini Soup begs to differ. It's a hearty, soul-warming concoction that beautifully melds the flavors of Italian sausage, fresh herbs, and cheese-stuffed tortellini. Perfect for those chilly evenings when you want comfort in a bowl.
Take your tastebuds on a culinary journey with our Shrimp & Andouille Pesto Tortellini Pasta. We've combined the best of both worlds: the spiciness of Andouille sausage and the succulence of shrimp, all coated in a rich, homemade pesto sauce. It's a flavor explosion that's hard to resist!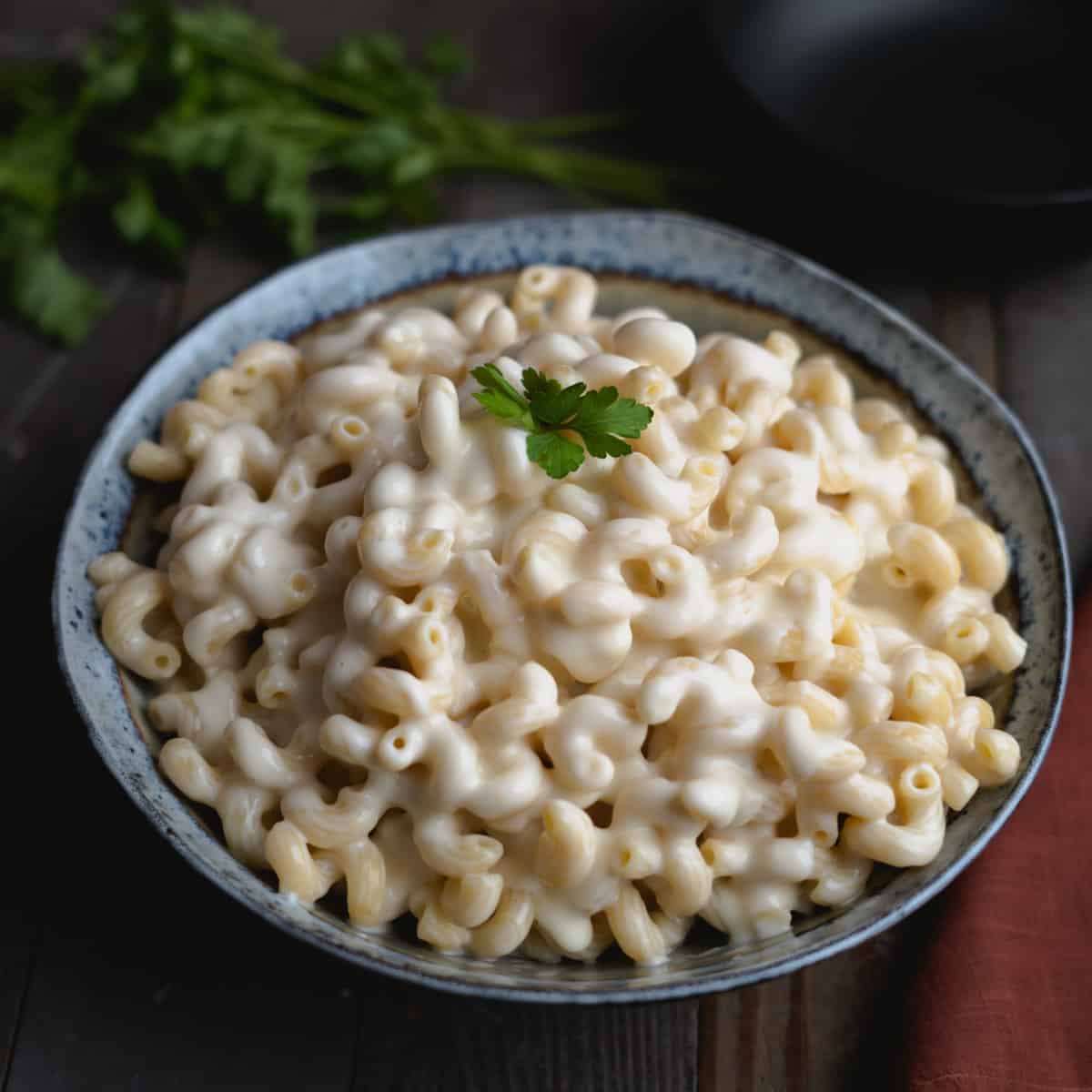 Calling all cheese lovers! Our Smoked Gouda Mac and Cheese is the epitome of creamy, cheesy heaven. We're not talking about the out-of-the-box kind; this is gourmet comfort at its finest. The smokiness of the Gouda gives a unique twist to a classic favorite, and let's just say, it's the good stuff that dreams are made of.
FAQ
Can I store pasta in cold water?
Storing pasta in cold water isn't a great way to prolong its shelf life. The moisture creates a perfect environment for bacterial growth. A sealed container in the fridge is your best option.
Can pregnant women eat leftover pasta?
Pregnant women, along with young children and those with compromised immune systems, should be extra cautious. Eating old or improperly stored pasta can lead to upset stomach or food poisoning.
What are the signs of bad pasta?
Signs of bad pasta include a slimy texture, unpleasant odor, and visible mold. These are indicative of bacterial growth like B. cereus and should be an immediate reason to discard the pasta.