Ah, the age-old debate of crudite vs. charcuterie! These elegant French appetizers have delighted our taste buds and filled our dinner party tables for generations. Allow me to guide you through the art of preparing the perfect addition to your next gathering.
Jump to:
Understanding Crudités
What Are Crudités?
Crudités, a lovely French word, translates to a raw vegetable appetizer. It usually consists of a selection of whole raw vegetables such as cherry tomatoes, bell peppers, green beans, and snap peas. These fresh veggies are often served with a bowl of dip, like sour cream or artichoke dips.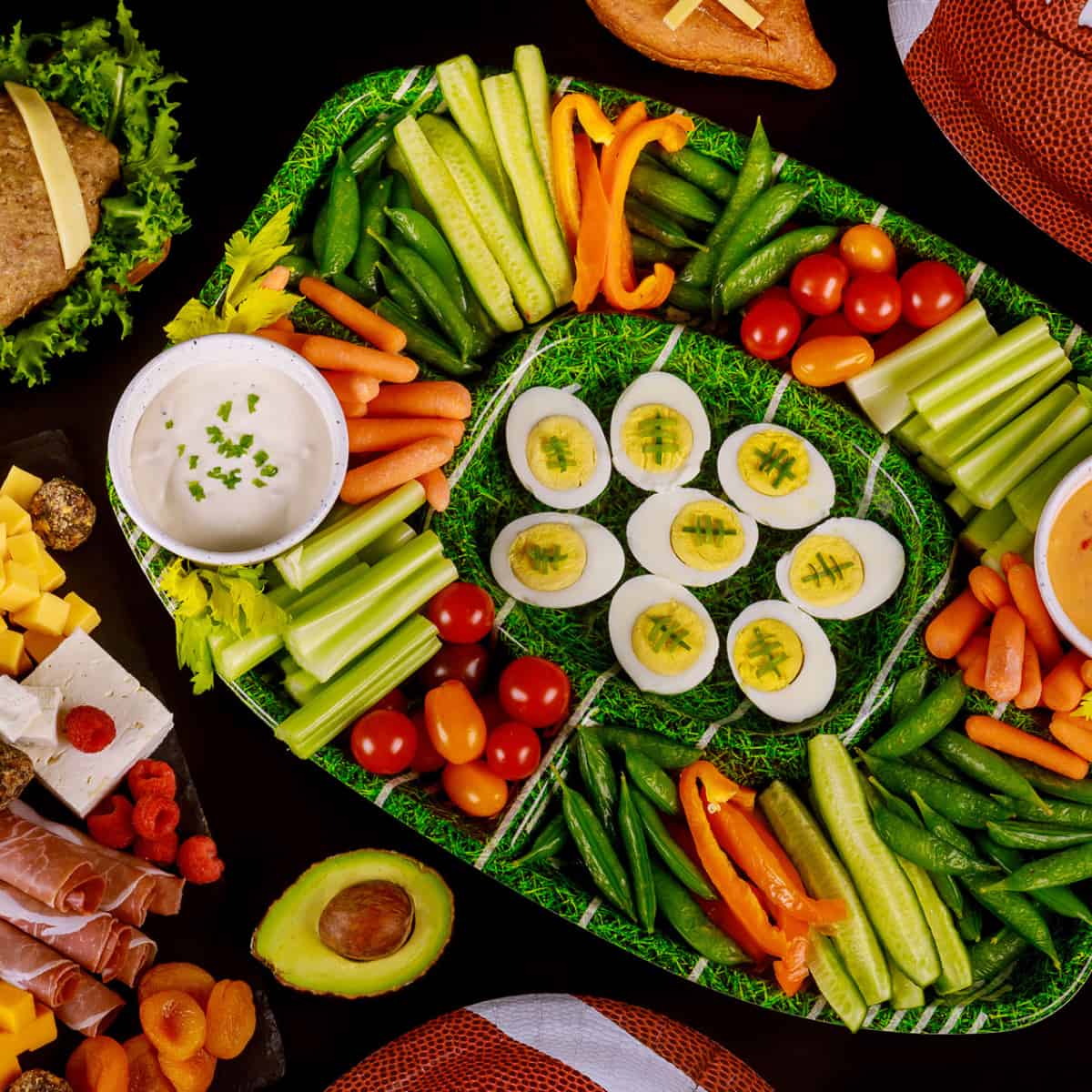 Building a Crudité Board
The best part of assembling a crudité board is the colorful selection of fresh fruit and veggies. Here's a glimpse of how to create the perfect fresh crudité platter:
Start with green vegetables: Think snap peas, string beans, and bell peppers.
Add a splash of color: Cherry tomatoes and artichoke hearts can make a lovely board pop!
Serve at room temperature: Your veggie tray will taste best this way.
Use an ice bath: To keep veggies crisp, store them in an ice bath until serving.
Presentation matters: For a unique touch, wrap some items in plastic wrap or display them on a large platter with your favorite ways of serving.
Discovering Charcuterie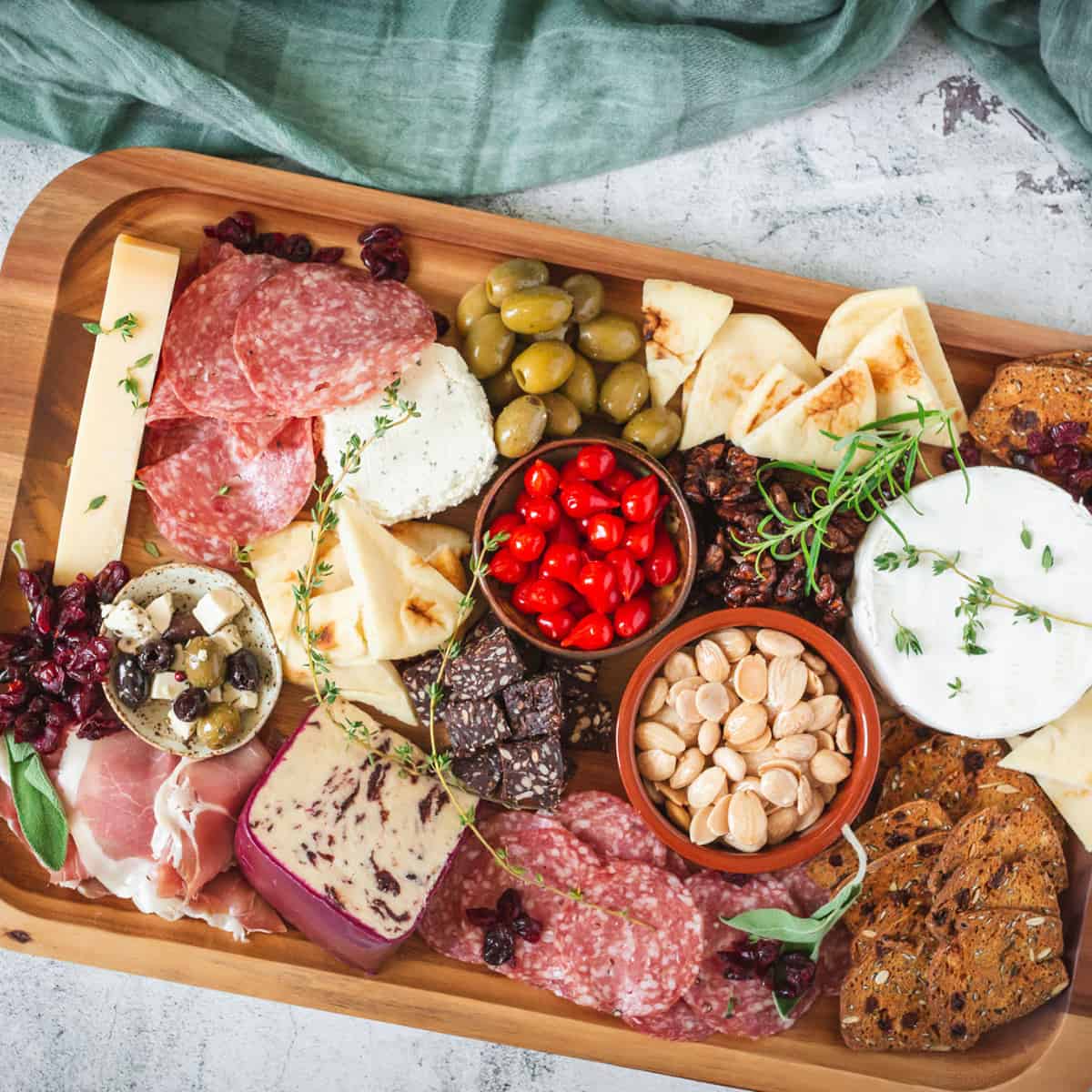 The Essence of Charcuterie Boards
Charcuterie boards, my favorite easy dinner night to-go or big game celebration, focus on a selection of cheeses and meat products. The art of preparing these boards includes a variety of different cheeses, meat, grainy mustard, and sometimes even a selection of fresh fruit.
Building Your Board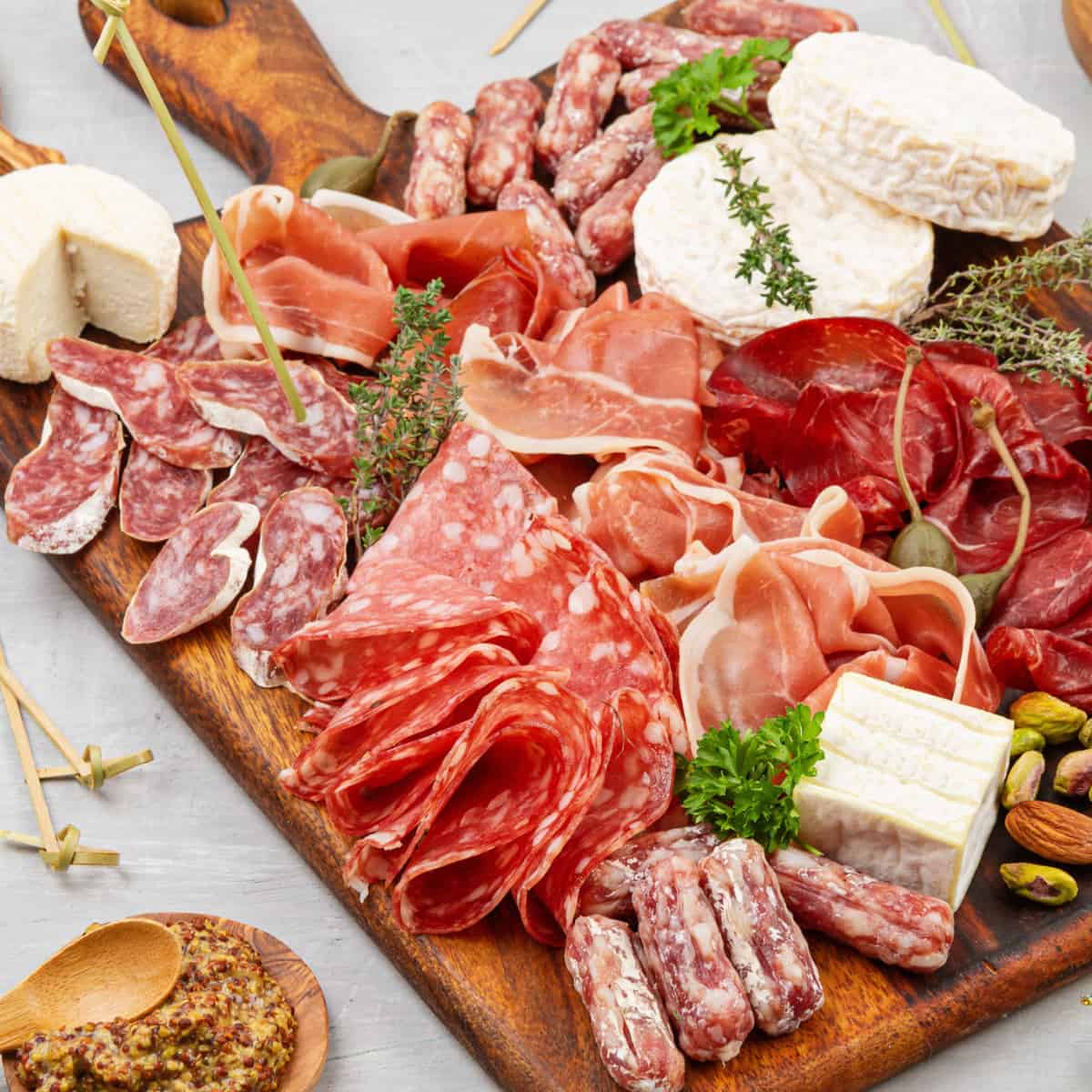 Begin with a selection of meat: Choose diverse flavors and textures. You can find premade variety packs or choose individually to put a truly unique spin on your board.
Add your cheeses: From triple cream to the sharp cheddar, the selection of cheeses can be tailored to personal preferences. Our favorites are aged gouda, a herbed goat cheese, and an aged cheddar.
Include some extras: Pick from a variety of nuts, fresh fruit, pita chips, gluten-free crackers, or fresh veggies. You can add all your favorites and completely personalize them to your needs.
Finish with style: Drizzle some extra virgin olive oil for a gourmet touch, add your favorite jam or spread and enjoy!
Storing and Serving
Airtight container: Store any smaller items or leftovers this way.
Room temperature: Like the veggie platter, serve your cheese board and meat board at room temperature.
How to Choose the Best Board Size for a Charcuterie: Whether it's a full-page grazing table or individual servings, make your presentation suit the occasion.
The Main Differences
When planning your next party, consider whether a veggie dip platter or a selection of meat and cheese is the best fit. The main differences lie in the ingredients, with the crudités focusing on raw veggies and dips, while the charcuterie emphasizes a selection of cheeses and meat products.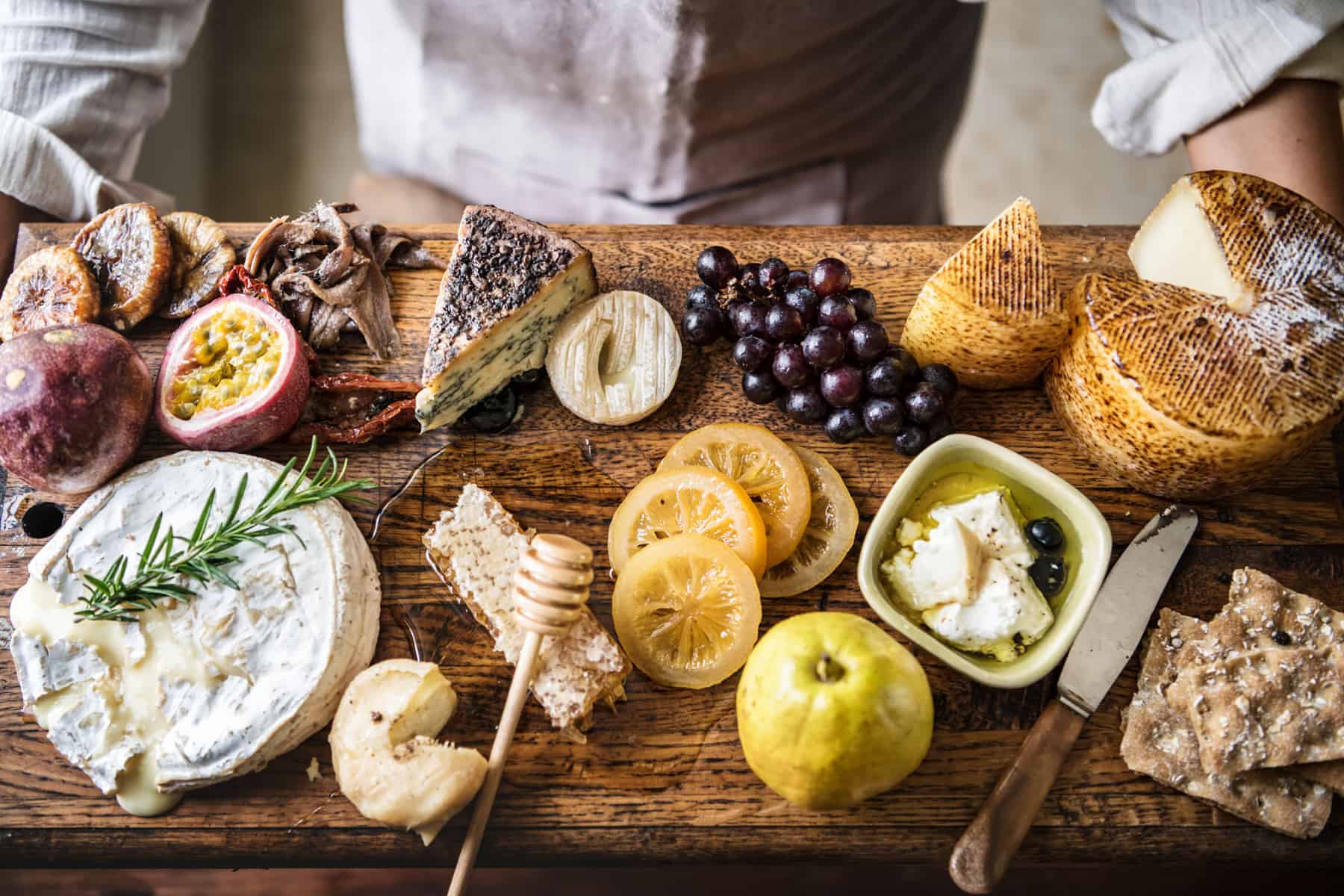 Crudités vs. charcuterie, the ultimate platter showdown, is all about your tastes and what you're in the mood for. Both make for an elegant, delicious, and crowd-pleasing addition to any gathering.
That delightful spread of meats, cheeses, fruits, and all the accouterments that make our taste buds dance. If you're looking to explore new horizons in the world of charcuterie or planning a feast for your next family cooking adventure, you've come to the right place.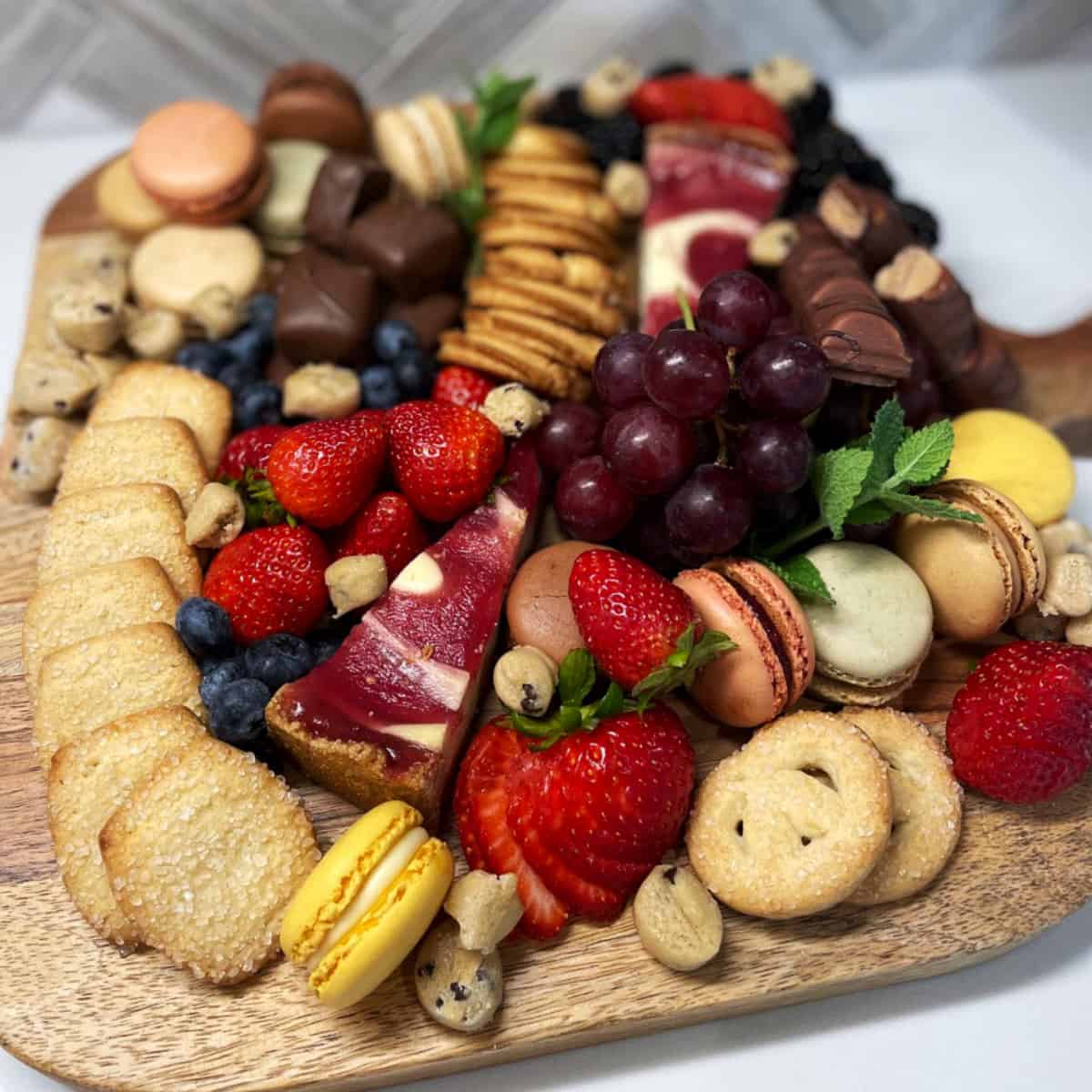 Whether it's my husband Jon's favorite selection of meat, or Noah and Addie's choice of cheese, charcuterie boards allow for creativity and personal touch. Here are some inspired ideas that you can explore, and don't forget to check out my full article on fun and easy charcuterie ideas for a detailed journey!
The foundation of a perfect charcuterie spread! The selection of wood for your charcuterie board is not just about aesthetics; it's about the harmony of flavors, the presentation, and sometimes, the tale of a memorable family meal.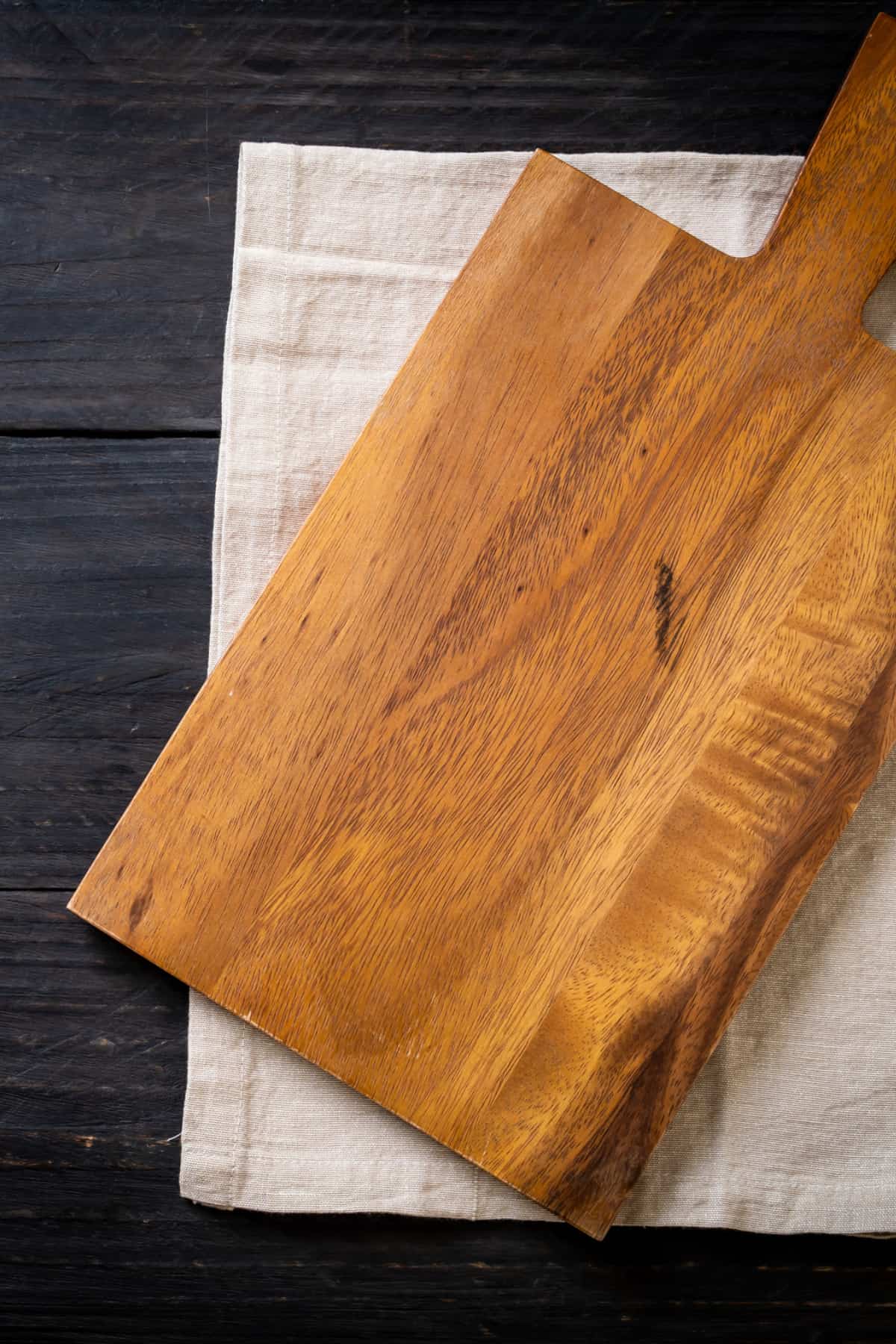 Wooden boards are a lovely way to present your culinary creations. They add warmth, and rustic charm, and can even influence the overall experience of enjoying your charcuterie. We have a whole article you can delve into and see some of the best woods to consider for your next culinary creation:
FAQ
Can I make these boards ahead of time for a dinner party?
Absolutely! For a veggie platter, you can prepare the whole raw vegetables ahead and store them in an airtight container with paper towels to absorb excess moisture. Charcuterie boards can also be prepped in advance; just cover the cheese board with plastic wrap and let it come to room temperature before serving.
What are some unique dips for a fresh crudite platter?
There's a world of options beyond sour cream! Try homemade artichoke dips or something with a bit of kick, like a green chili veggie dip. You can also explore international flavors by serving dips inspired by your favorite travel destinations.
Can I incorporate fresh fruit into my charcuterie boards?
Certainly! A selection of fresh fruit can be a perfect addition to charcuterie boards. Think grapes, figs, or apple slices paired with different cheeses. It adds a sweet contrast to the savory meat products and selection of cheeses.