A Flavorful Face-Off: Cheese Board vs. Charcuterie. The French word 'charcuterie' comes from the French word "chair-cuite" or "cooked meat," there's something special about presenting a cheese or charcuterie board that appeals to a lot of people. But what's the main difference between the two?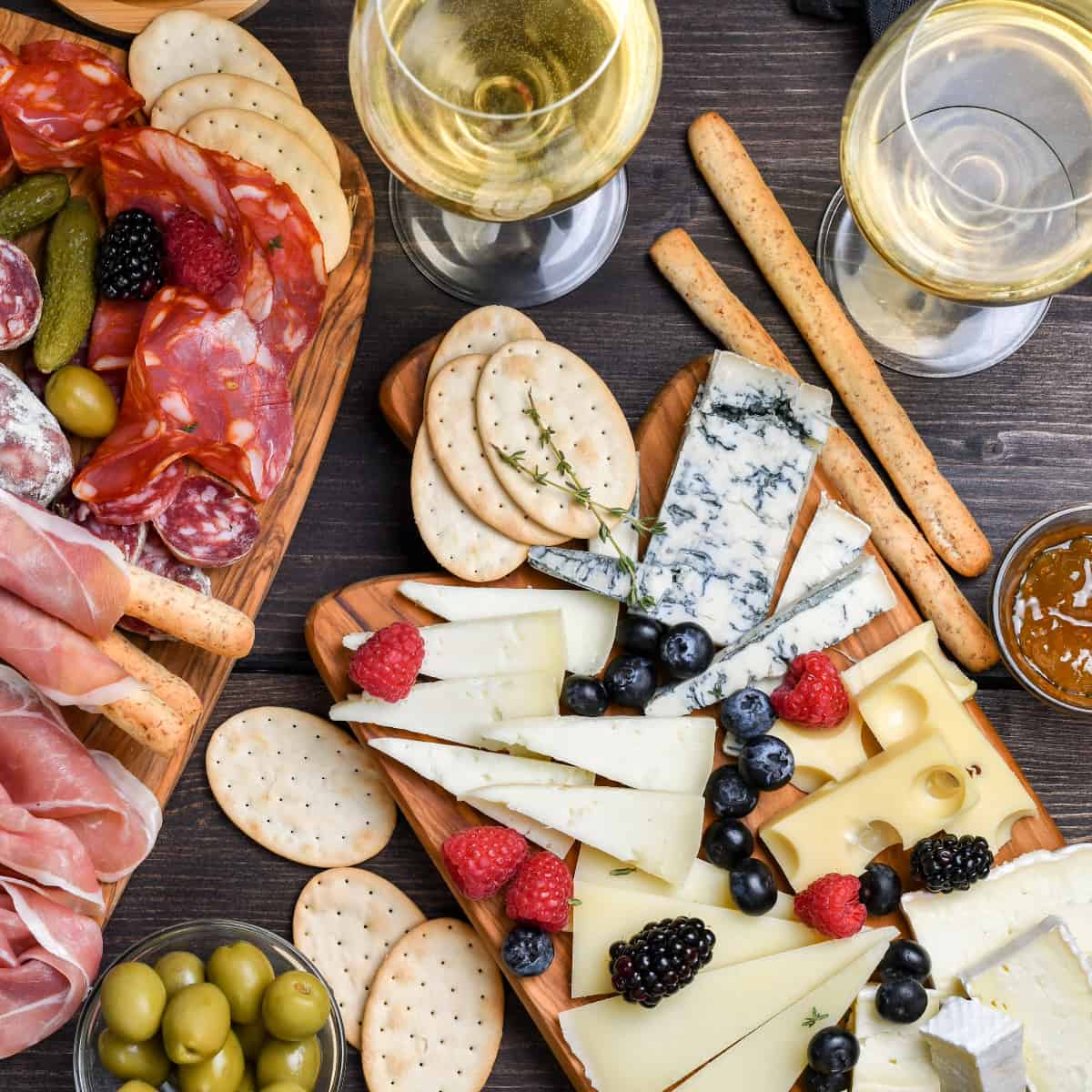 Both are perfect for gatherings large and small, the wide variety of textures and flavors, crafting a cheese or charcuterie board is a culinary adventure that everyone seems to love.
Whether you're serving a large crowd or just enjoying a little bit of planning for an intimate night, these boards are both a great way to connect with others. Let's dive into the delicious details.
Jump to:
Cheese Boards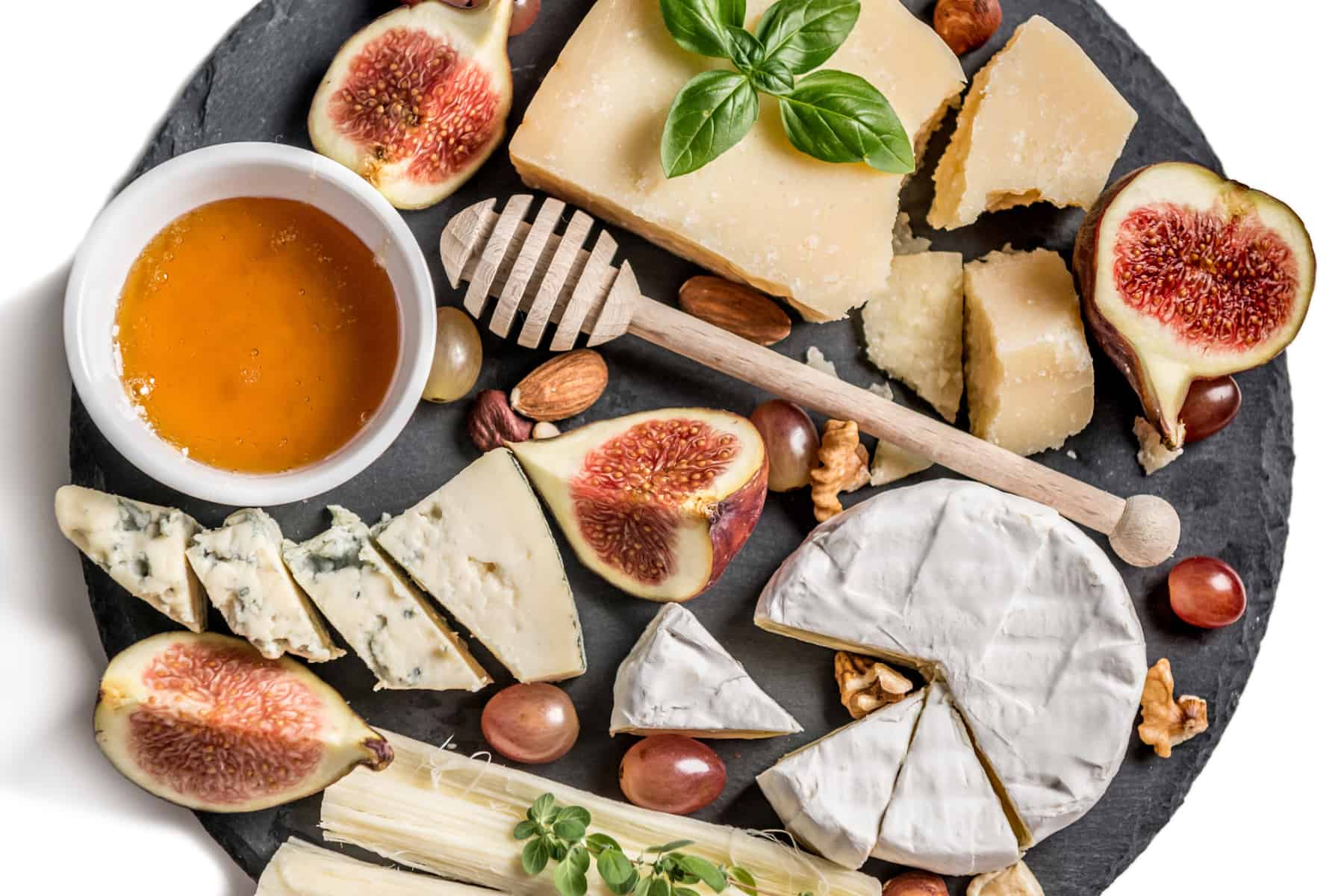 Oh, cheese, how do we love thee? Let us count the ways! Cheese boards are a love letter to all things cheesy, a glorious celebration of everything from a crystal-sprinkled vintage gouda to the creaminess of fresh goat cheese.
Making the difference between a cheese board and a charcuterie board is just the omission of a meat option. Making a cheese board a wonderful vegetarian option! Imagine a canvas where hard cheeses meet soft, where blue cheese mingles with cheddar, and where every slice tells a delicious story.
Each cheese board is a chance to share with friends and family (or not), explore new flavors, and most importantly, savor the simple pleasure of cheese in all its glorious forms. Ready to dive into the world of cheese boards? Grab a cheese knife, embrace your inner cheese enthusiast, and let's uncover the art of the perfect cheese-lovers platter!
The Perfect Cheese Platter
Soft cheeses or hard cheeses? Goat cheese or blue cheese? The selection of different cheeses is the starting point for a good cheese board. Different textures, flavors, and even colors can make your cheese tray an epic cheese board. Here is a list of some of our favorite cheeses if you want to make your own board at home.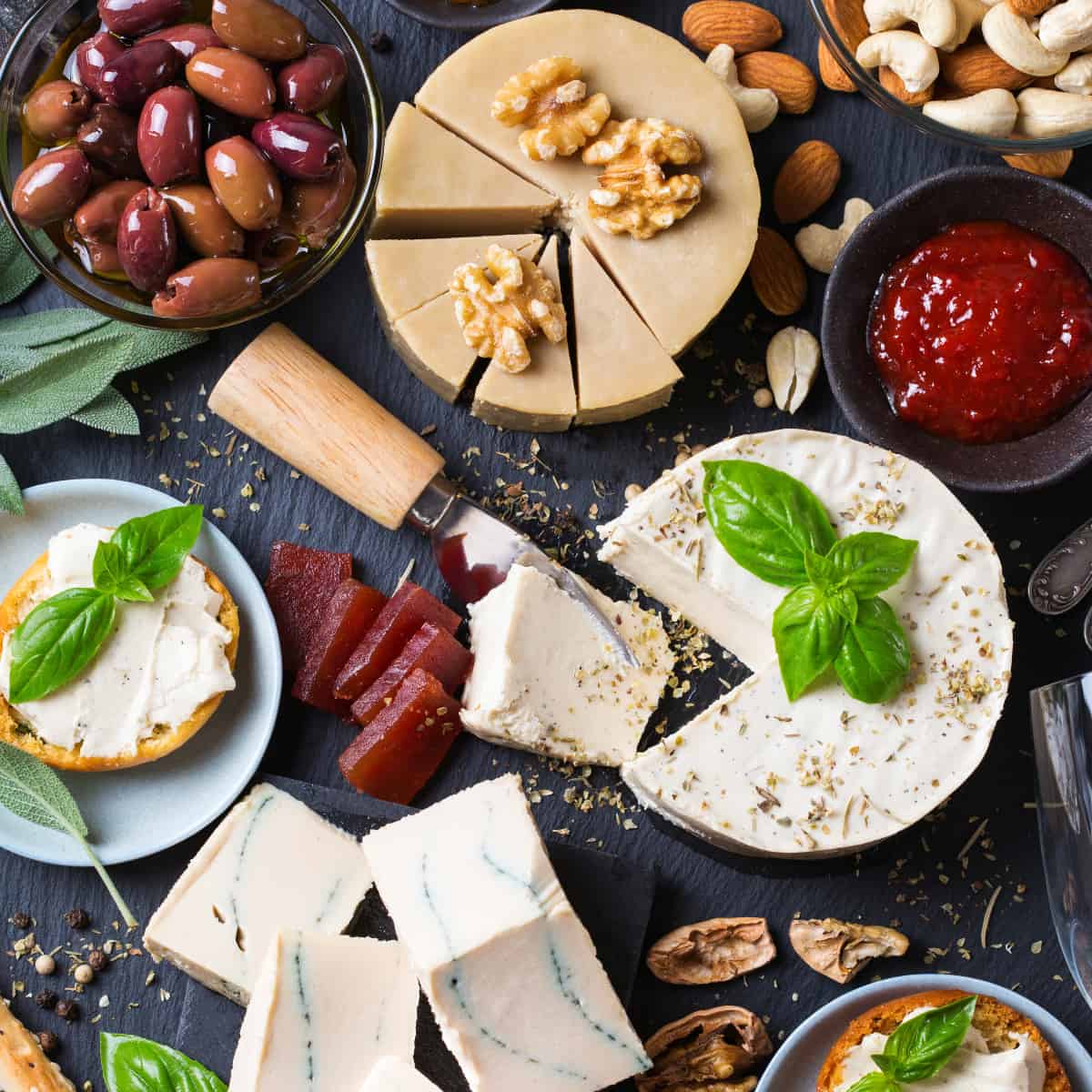 Brie: A soft and creamy cheese with a mild yet rich flavor. Its velvety texture makes it a crowd-pleaser and a luxurious addition to any cheese board. Perfect with crackers or fresh fruit.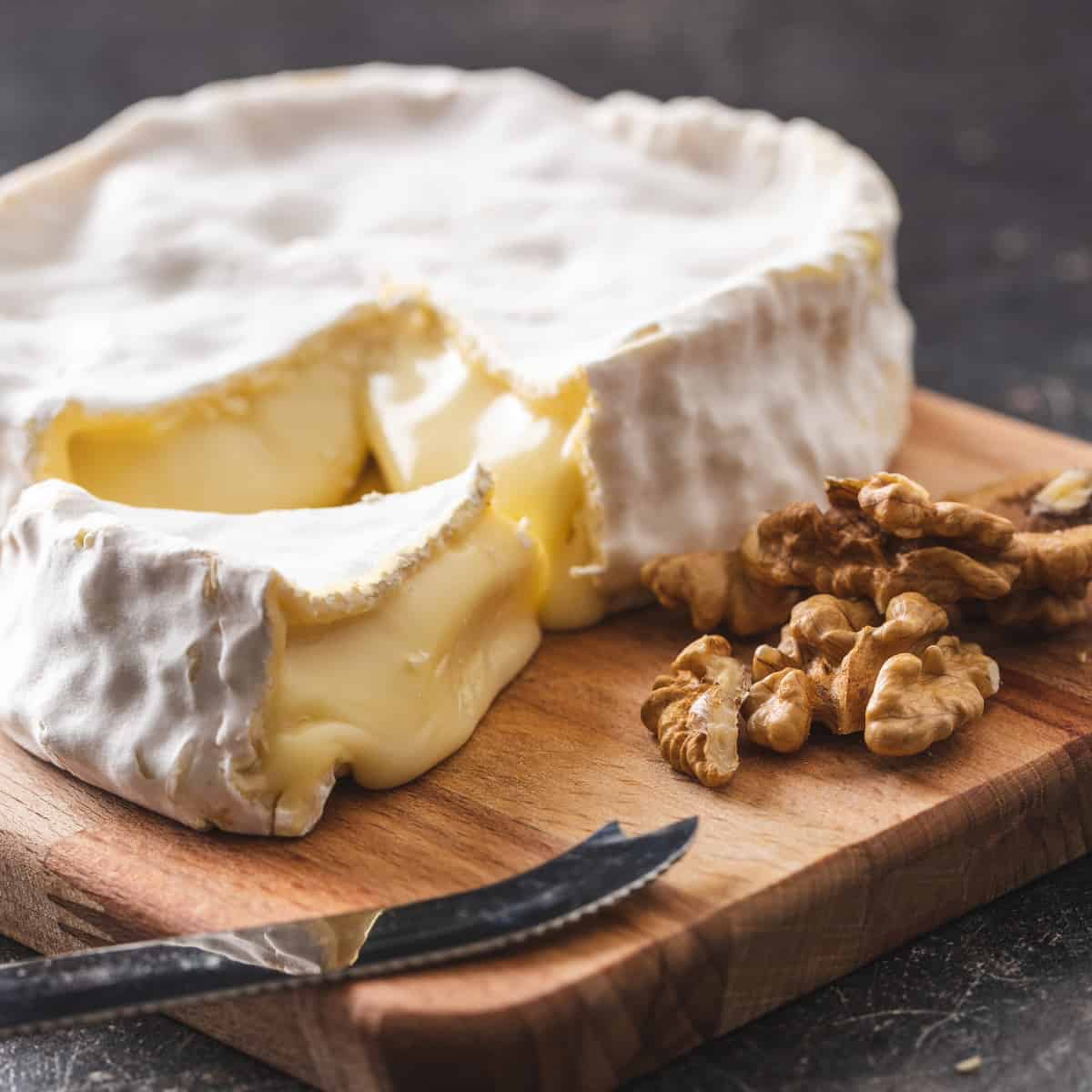 Aged Cheddar: This firm and slightly crumbly cheese offers a robust and tangy taste. Aged to perfection, it brings depth and character to the cheese selection. Pairs wonderfully with spicy mustards or fig jam.
Gouda: Known for its smooth and buttery flavor, Gouda is a versatile cheese that ranges from mild when young to caramel-like when aged. Its unique taste complements both meats and fruits. Smoked gouda is also a great way to throw in a different flavor dynamic!
Blue Cheese: While not my personal favorite, for those who enjoy a bit of a kick, blue cheese provides a bold and complex flavor with a pungent aroma. Its distinctive blue veins add a visual flair. Try it with honey or dried fruits for a delightful contrast.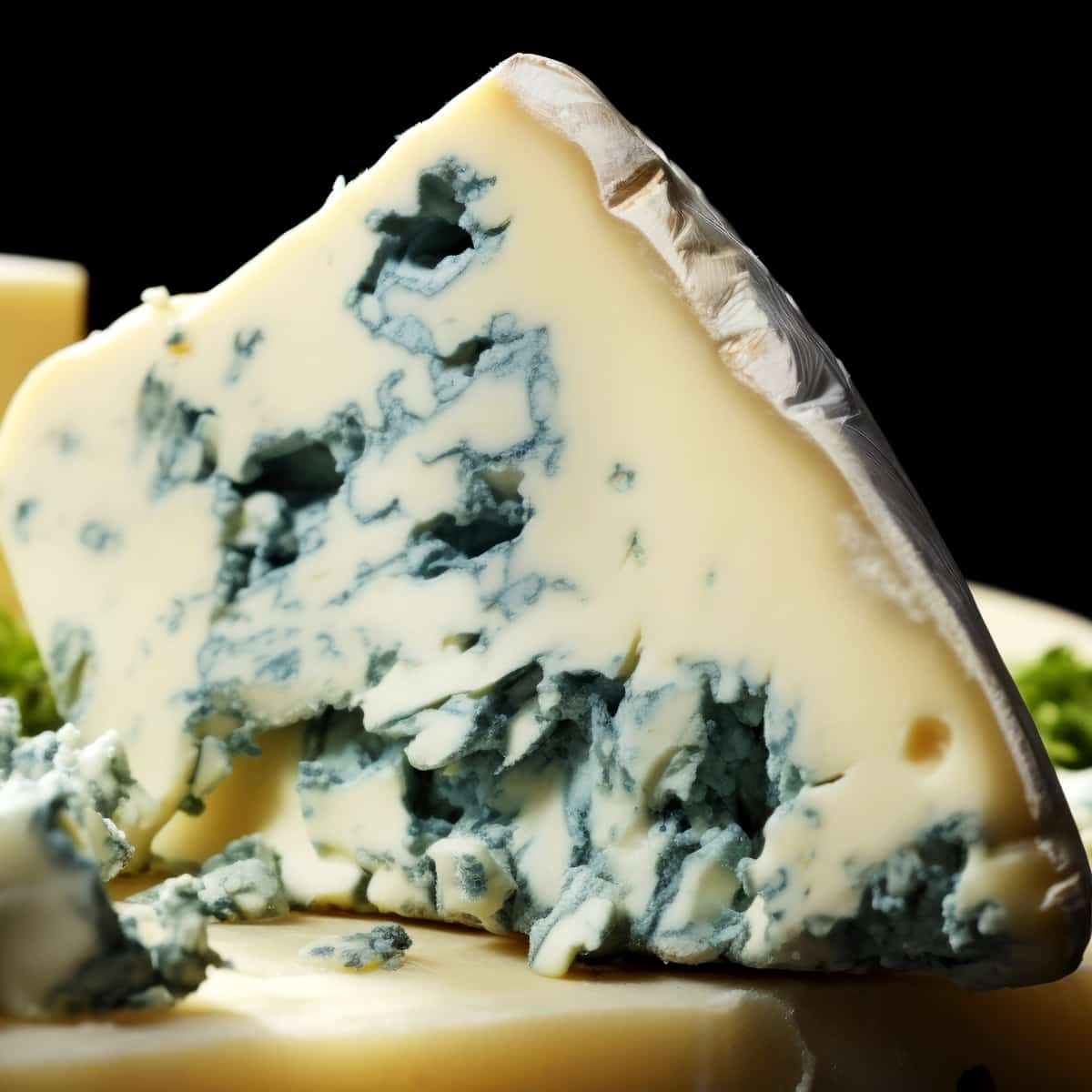 Goat Cheese: Fresh and tangy, goat cheese (or chèvre) adds a lively zing to your cheese board. Its light texture can be spread or crumbled, and its flavor dances well with olive oil and fresh herbs. Trying different variations is a great way to change up the flavors as well. You can find honey, cranberry, herb, and even truffle goat cheese (my favorite).
Additional Goodies
You can absolutely still add extra goodies like dried fruits, fresh fruit, olive oil, and French bread to your cheese plate. Pairing different foods enhances the overall experience. For more adventurous options, try fig jam with aged cheddar or Marcona almonds. The scene from Ratatouille is playing on repeat in my head as I write this article.
Presentation
Starting with what size board you'll need, and then choosing which charcuterie board speaks to you sets the mood for your creation. Make sure to use a mix of cheese types, try to cut each style differently if you can, and add pops of color with your favorite additions like fresh fruit and herbs.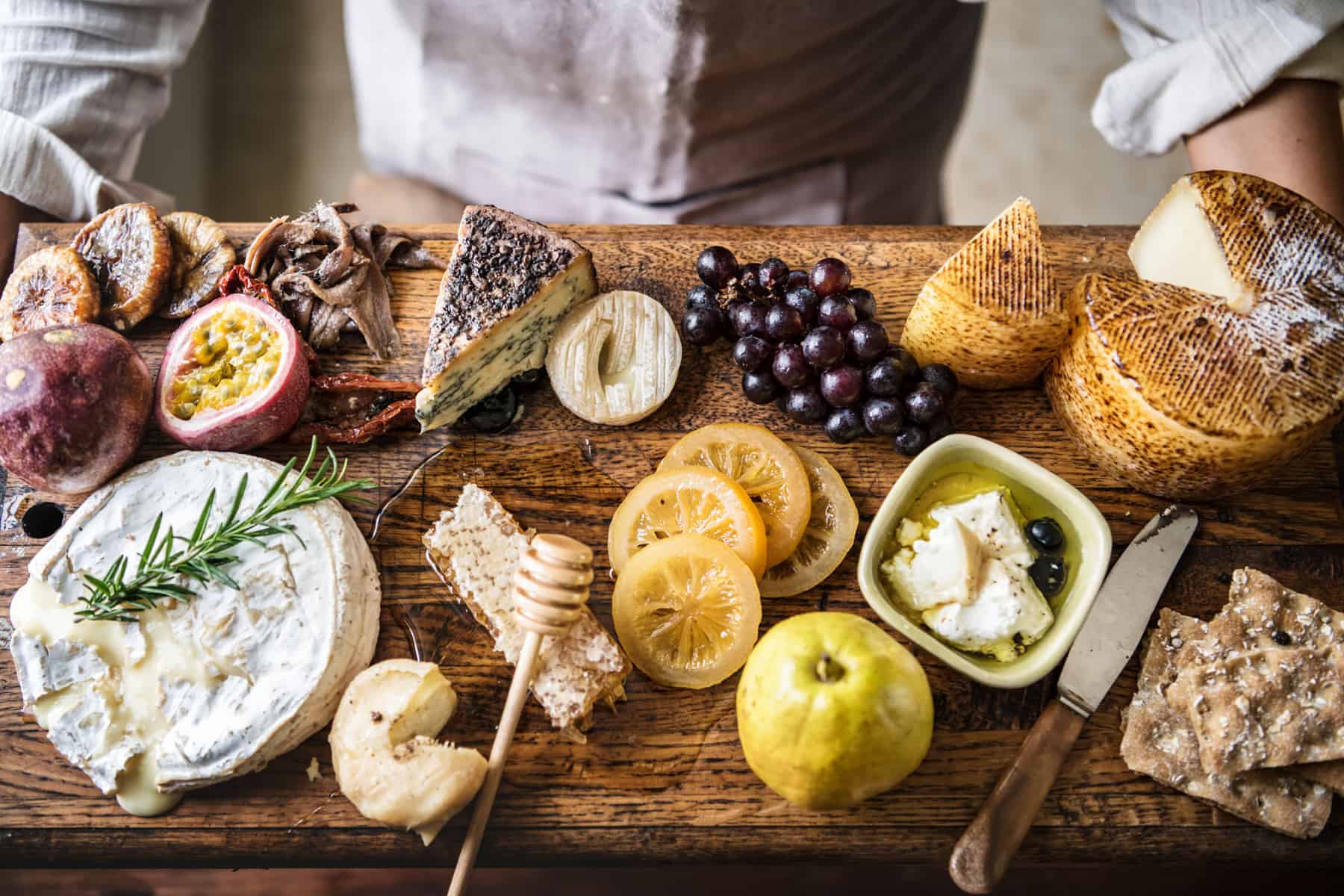 As far as design, we are working on a pre-designed template for you to help anyone out there who is new on their charcuterie board journey. Until then, grab inspiration from the charcuterie boards on this post, or jump over to Pinterest and look around. Just make sure to use anything you find as a guideline, not a test of your skills. Learn and have fun!
Charcuterie Boards
Charcuterie, or "char-coots" if you're in the know, is like the stylish best friend to your cheese board. The main difference is charcuterie boards traditionally only have a variety of cured meats.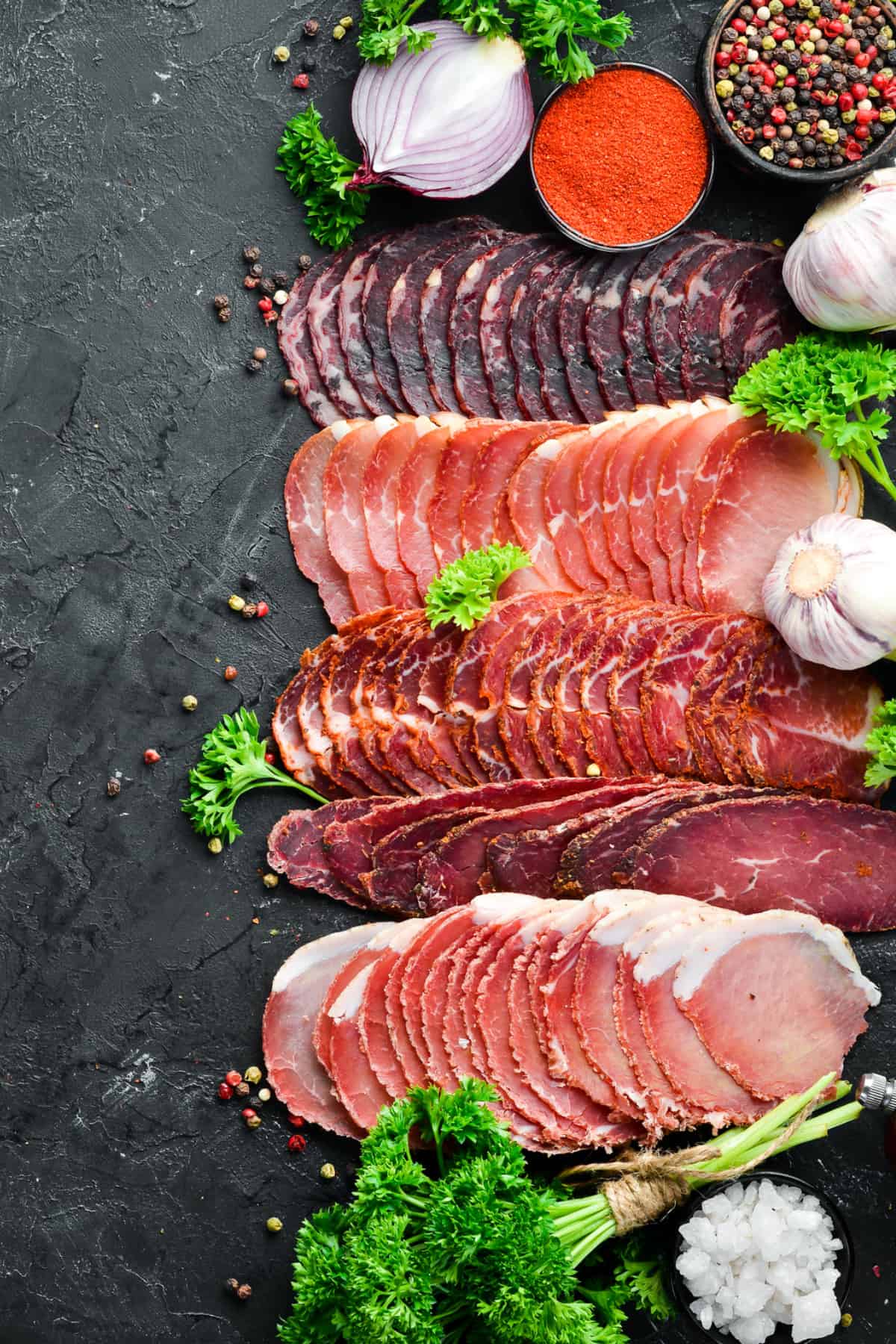 It's chic, it's savory, and it knows how to party! So whether it's a glammed-up girls' night or a fancy date night with yourself (because you deserve it), we've got your back and have lots of recommendations on how to get started.
Meat Selection
Selecting your charcuterie can be a totally personal decision if you are making this for a part of one. But alas, caring is sharing and when making a charcuterie board for others, it's a good idea to have a few different options available for different palettes.
You have so many choices from spicy or smokey, to salty and subtle. Here are some of our favorites as a jumping-off point.
Prosciutto: Thinly sliced and delicate, prosciutto offers a buttery and salty taste. Draped over melon or wrapped around breadsticks, it's a timeless classic.
Salami: With its rich flavor and satisfying texture, salami is the life of the charcuterie party. Whether spicy or mild, it's a versatile favorite.
Soppressata: A rustic Italian salami with bold flavors and a touch of heat. Pair it with cheeses or olives, and it'll dance across your taste buds.
Spanish Chorizo: This Spanish sausage adds a smoky and spicy kick. Whether sliced or spreadable, chorizo brings warmth and excitement to the charcuterie experience. Keep in mind this is different from Mexican chorizo which generally comes as raw ground pork.
Capicola: Also known as coppa, capicola is a tender and flavorful cured meat that's perfect for layering with cheese. Its sweet and spicy notes make it a sophisticated choice.
Additional Goodies
Charcuterie boards can include cheese and a variety of nuts. Adding fresh fruit, pita chips, gluten-free crackers, or dips or spreads with fresh veggies can elevate your experience. Below we used a sundried tomato spread to pair with a roasted garlic baguette, we also added a creamy and bright tzatziki to pair with our pita chips.
You can add all your favorites and completely personalize them to your needs. I use the last few bites of random things from my pantry or fridge too if I'm just making a small board for myself and in a pinch.
There are so many different ways to pair cheeses and meats provide a wide variety of extra flavor combinations. Whether it's for the next party or the next gathering, you should be able to find everything you need at a local grocery store.
Presentation
Similar to the cheese board you'll need to start with what size board you'll need. Make sure to use a blend of different flavors, meats, and cheese types. You can keep everything spread out and clean, or build fill in every single inch of your board giving that overflowing look. Make sure to include cheese knives, little bowls to help give height or even mini jars of your favorite jams or jellies.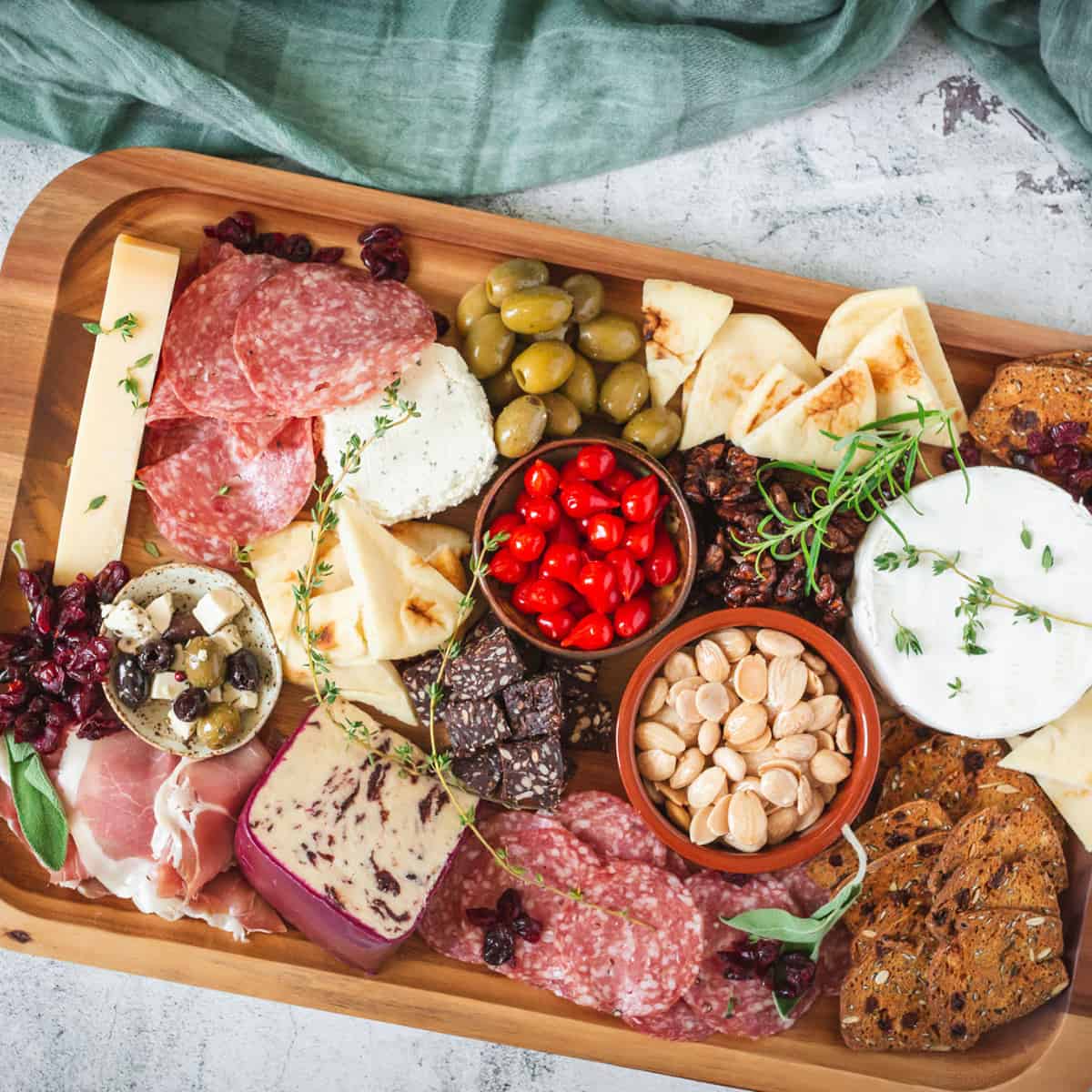 Charcuterie Options
From choosing the perfect serving board size to how to craft a traditional French charcuterie spread, the art of a cheese board or charcuterie board can be a delightful journey. Dive into these flavorful articles on our blog and take a deeper dive into all things charcuterie...
These posts are filled with inspiration, tips, and ideas that will take your charcuterie crafting to the next level. Let's embark on this culinary adventure together, one delicious bite at a time!
FAQ
Where is the best place to shop for ingredients? 
Grocery stores like Aldi and Trader Joe's offer a great selection of cheeses and meats to create your own charcuterie board and at great prices. High-end stores like Whole Foods have a much wider variety of specialty meats and cheese you may not be able to find elsewhere, but they come with a higher price tag. 
What's the traditional definition of the term "charcuterie"?
Charcuterie, a French term, refers to the art of preparing and assembling cured meats and meat products.
How should I serve the cheese and meat?
Serve cheese at room temperature for the best flavor. A wide variety of cheeses, including soft, hard, and spreadable cheeses, will bring your board to life. Pair with thin slices of meat and a variety of textures for the perfect charcuterie board.
Bon appétit, dear friend, and happy feasting!