A French charcuterie board combines a delightful array of meats, cheeses, and accompaniments that encapsulate the essence of France's culinary culture. Charcuterie, which comes from the French word "chair cuite" or "cooked meat," has been a beloved part of French cuisine since the 15th century.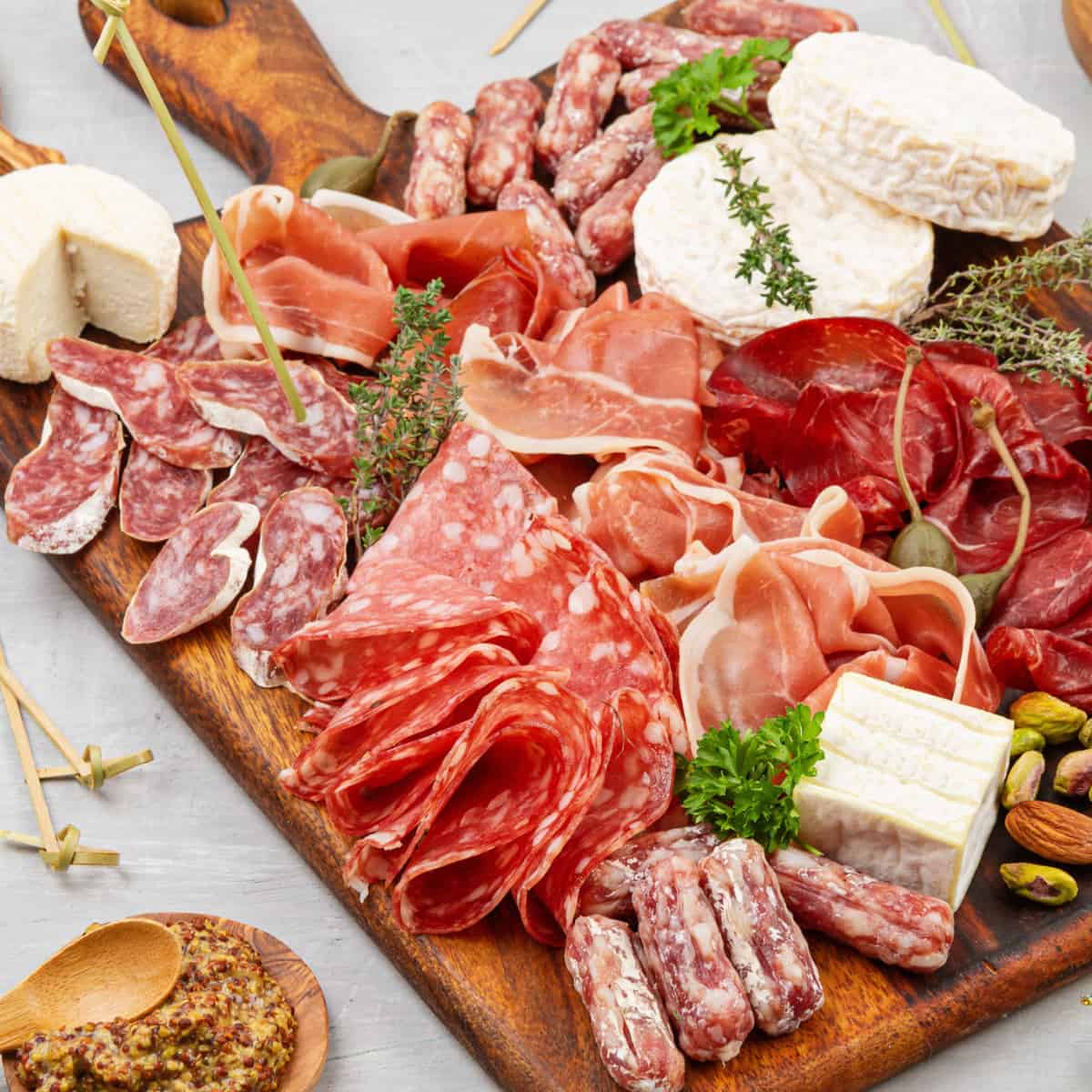 Having studied French cuisine at Le Cordon Bleu here in the US, my love for French cuisine has deeply influenced my cooking journey. While I haven't made it to France yet (fingers crossed for Spring 2024), the beauty of French cuisine is its accessibility from any corner of the world.
Jump to:
The Tradition of Charcuterie
Charcuterie is more than just a meal; it's an art form. The tradition of charcuterie goes beyond the delightful flavors of cured meats and pâtés. It's about careful and considered preparation. The meticulous arrangement, and most importantly, the shared experience of savoring the assortment of flavors.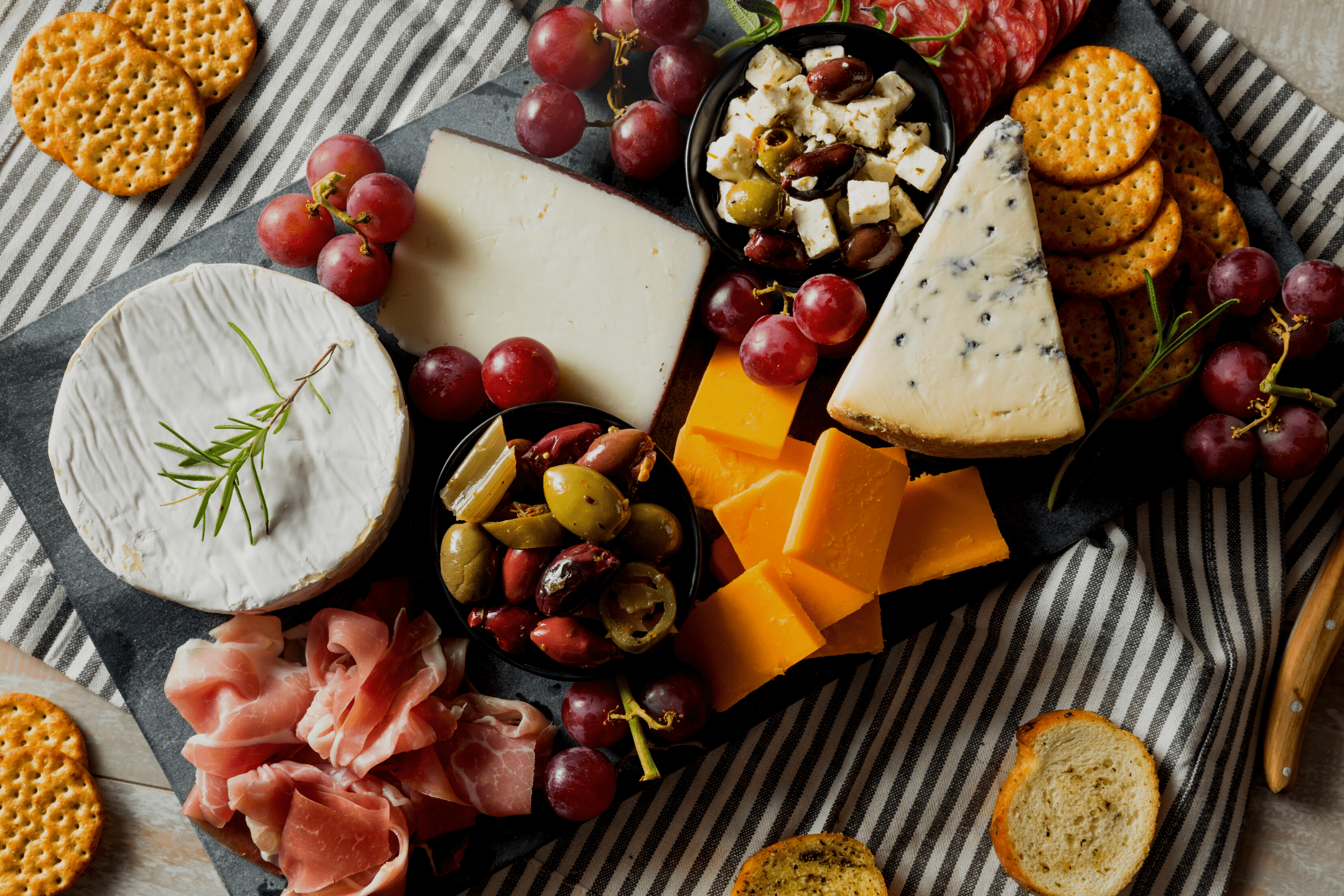 It has evolved over the years to become a staple of French cuisine, and it's not uncommon to see families and friends gathered around a charcuterie platter, enjoying the varied tastes and textures while sipping on their favorite French wines.
The Best of French Charcuterie Meats
The heart of a French charcuterie board lies in its selection of meats. Jambon de Paris, a traditional ham, and Jambon de Bayonne, a specialty ham from the Basque region, are popular choices. Dry-cured salami, boudin noir (blood sausage), and pork belly are also part of the traditional French charcuterie meats.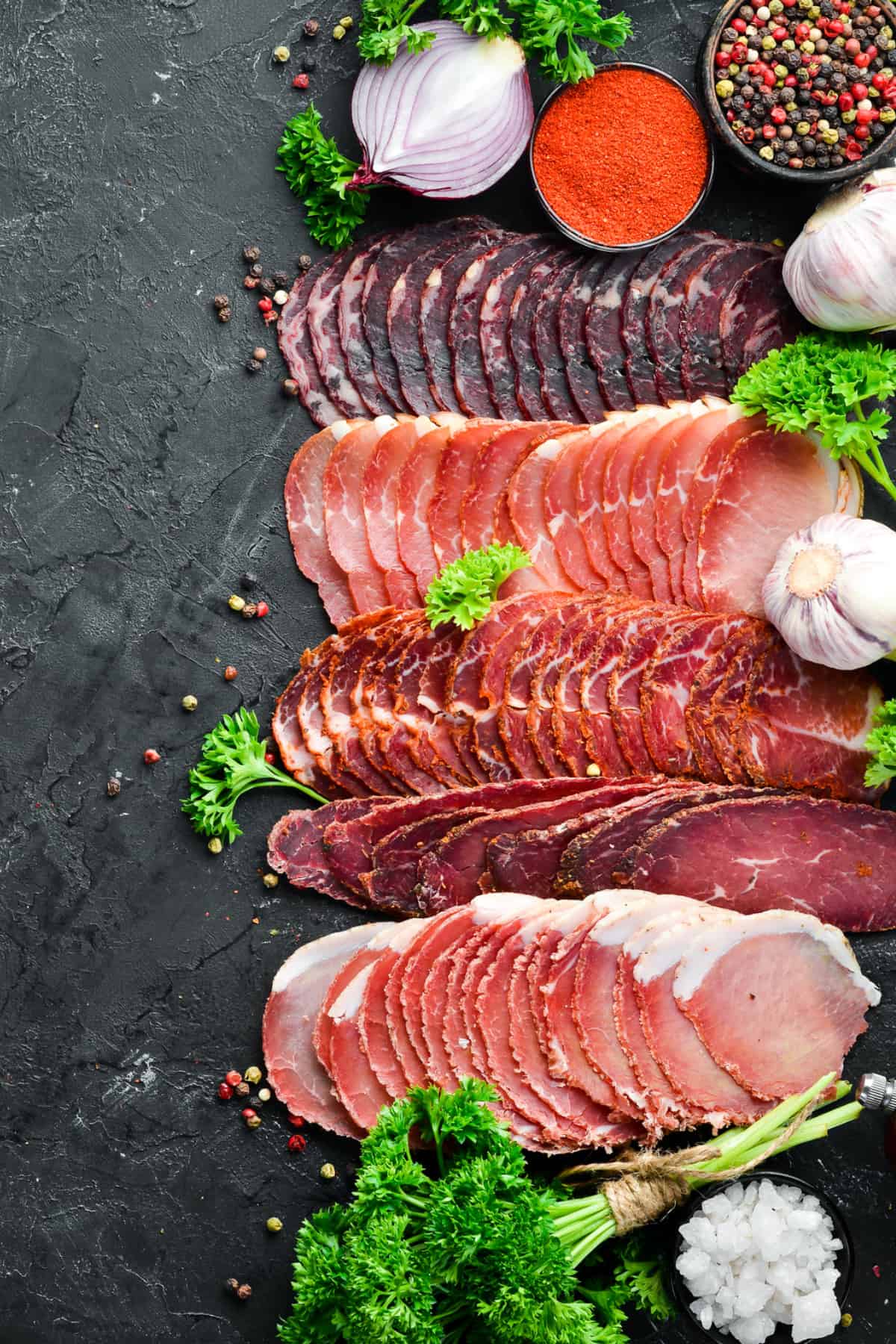 If you want to try something truly unique, the pâté de campagne, a rustic country pâté often made with pork and flavored with juniper berries, is a must-try. Foie Gras, a delicacy in French cuisine made from the fattened liver of ducks or geese, can add a luxurious touch to your board.
Pairing Charcuterie with French Cheeses
Just as important as the meats are the cheeses. French cheeses are renowned for their quality and variety. From soft cheeses like Port Salut and Brie to hard cheeses like Comté and Roquefort, each type of cheese offers a unique flavor profile that complements the charcuterie meats. It's a good idea to offer a selection of different types of cheeses, from soft to hard and mild to strong, to cater to all taste buds.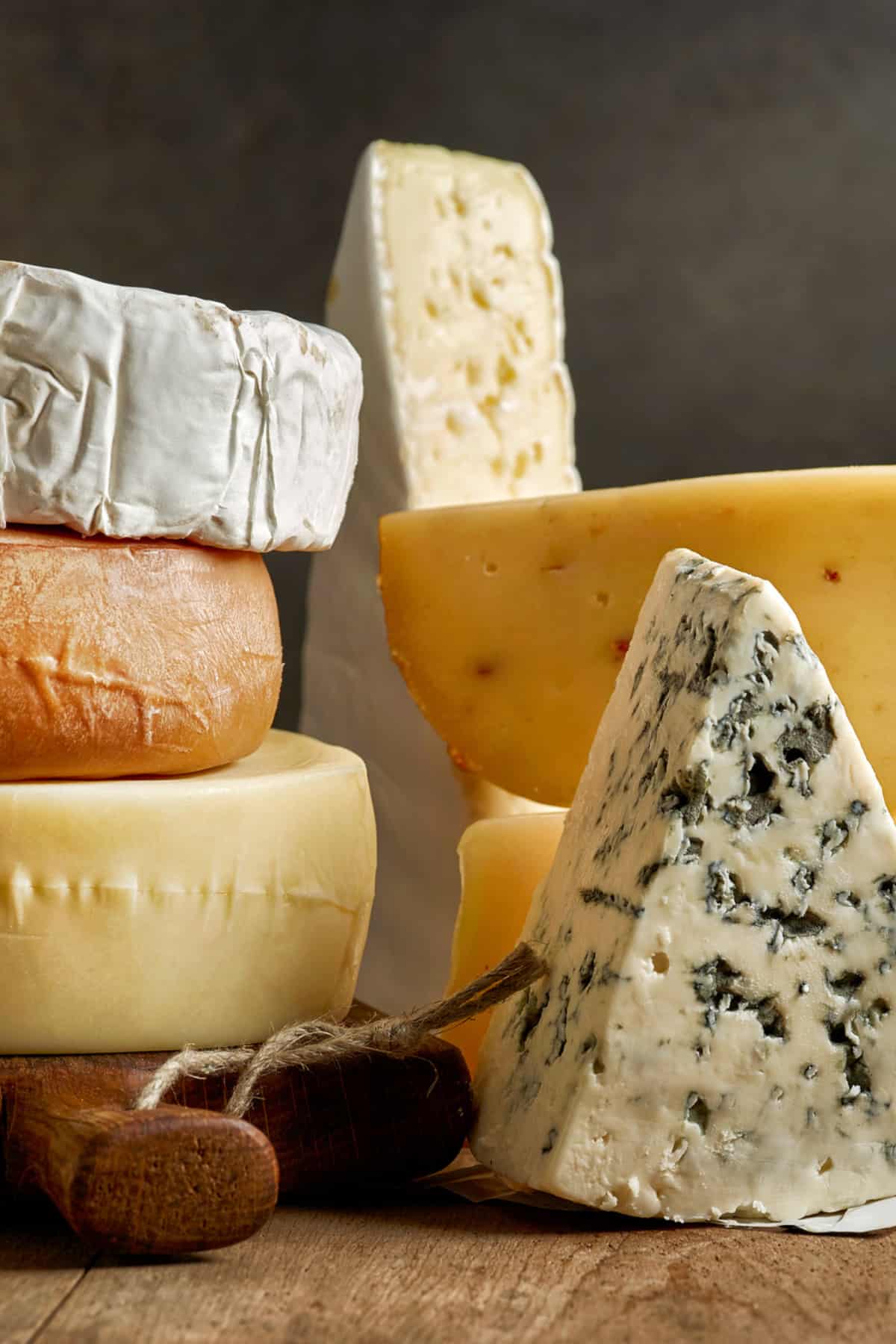 Accompaniments
The accompaniments on a charcuterie board serve to enhance and balance the flavors of the meats and cheeses. Classic French charcuterie cheeses and meats are often served with sourdough bread, though other types of bread like baguette are also popular.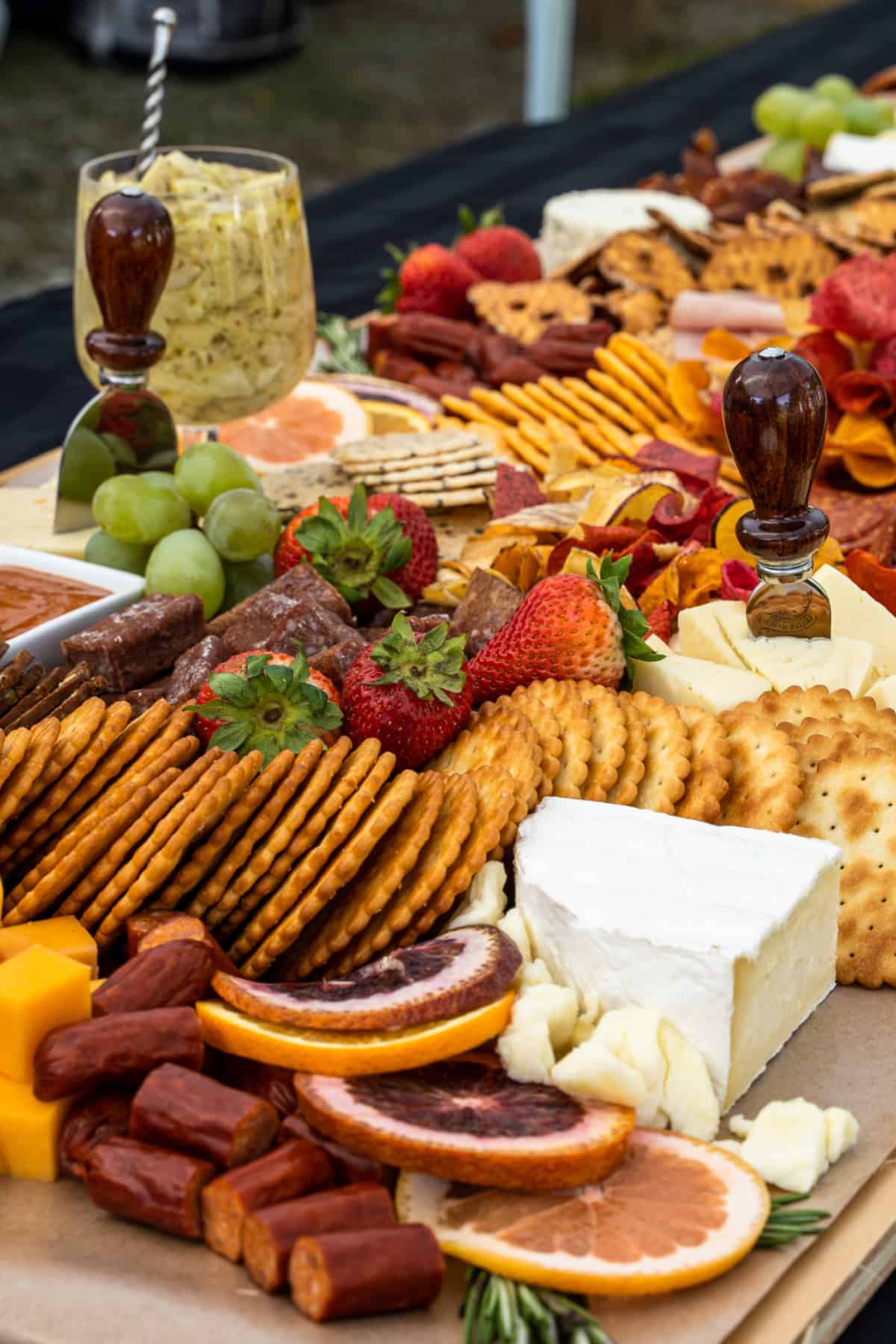 Apple slices, fig jam, and even slices of wild boar are common accompaniments that add a touch of sweetness to balance the savory flavors of the meats and cheeses. Olives, pickles, and mustard are other typical additions to a charcuterie board.
Choosing the Right Wine
Wine pairings are crucial in completing a charcuterie board. The best wines to pair with a charcuterie board are those that complement the rich and varied flavors of the meats and cheeses. A white wine like Chardonnay can balance the richness of the meats and cheeses, while a red wine like Cabernet Sauvignon can enhance its robust flavors.
French wines are renowned worldwide for their exceptional quality and diversity. They have a unique ability to enhance the flavors of charcuterie and cheese, turning a simple snack into a gastronomic experience. The key is to find the perfect balance between the profile of the wine and the combination of flavors on your charcuterie board.
Champagne: The bubbly, crisp nature of Champagne pairs wonderfully with creamy, rich cheeses like Brie and soft goat cheese. For meats, it balances well with prosciutto or jambon de Bayonne.
Bordeaux: A full-bodied Bordeaux, with its deep flavors of dark fruit and tannin structure, pairs well with hard, mature cheeses like Comté or Mimolette. It also complements rich, flavorful meats like pâté or foie gras.
Chablis: This dry, light-bodied white wine is excellent with lighter cheeses such as Camembert or fresh goat cheese. The wine's acidity complements leaner meats like turkey or chicken.
Côtes du Rhône: Known for their spicy, robust character, these reds work well with stronger cheeses such as Roquefort and Epoisses. They can stand up to the bold flavors of sausages and smoked meats.
Sancerre: This crisp, aromatic white wine pairs beautifully with delicate, mild cheeses like Chèvre. For meats, consider lighter options like prosciutto or thinly sliced turkey.
Building Your Own French Charcuterie Board
Creating your own charcuterie board at home can be a fun and rewarding experience. Start by selecting a variety of charcuterie meats and French cheeses from your local stores or even grocery stores. Then, choose your accompaniments, bearing in mind the balance of flavors and textures. A large platter or wooden board is the traditional choice for serving.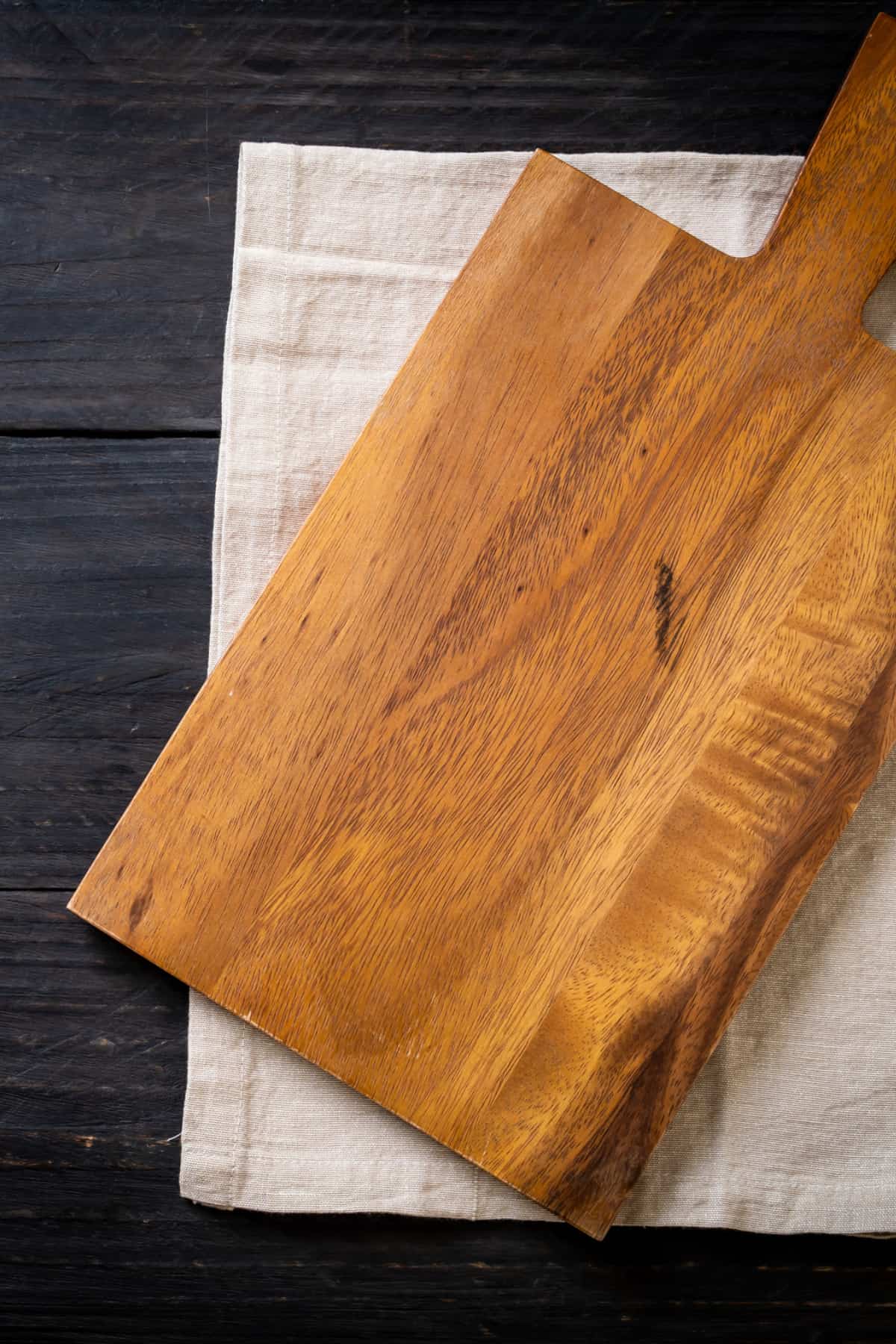 Remember, the art of charcuterie is not just about the ingredients but also about the arrangement. Arrange your meats, cheeses, and accompaniments in a way that allows easy access to each component. You can place the meats and cheeses in different regions of the board, with accompaniments scattered throughout for a visually appealing spread.
Option 1: Classic French
Charcuterie: Jambon de Bayonne (French prosciutto), Saucisson Sec (dry-cured salami), Pâté de Campagne
Cheese: Brie, Roquefort, Comté
Accompaniments: Cornichons, Dijon mustard, baguette, green olives
Wine Pairing: Bordeaux - Its balanced tannins and flavors of plum and black currant will complement the rich flavors of the charcuterie and cheeses.
Option 2: Rustic and Robust
Charcuterie: Boudin Noir (blood sausage), Rillettes du Mans (pork spread), Wild Boar SaucissonC
heese: Camembert, Morbier, Mimolette
Accompaniments: Fig jam, walnuts, apple slices, sourdough bread
Wine Pairing: Côtes du Rhône - The spicy, full-bodied red will stand up to the robust flavors in this charcuterie board.
Option 3: Sea and Mountain
Charcuterie: Jambon de Paris (Parisian ham), Saucisson d'Arles (salami with garlic and black pepper), Foie Gras
Cheese: Epoisses, Beaufort, Sainte-Maure de Touraine (goat cheese)
Accompaniments: Grapes, honey, rye bread, Marcona almonds
Wine Pairing: Sancerre (white) - The crisp and minerally white wine will cut through the richness of the foie gras and cheese, and match the saltiness of the ham.
Option 4: Simple and Familiar
Charcuterie: Jambon de Paris (Parisian ham), Rosette de Lyon (mild salami), thinly sliced roast beef
Cheese: Boursin (herb-flavored cream cheese), Emmental (similar to Swiss cheese), Muenster
Accompaniments: Apple slices, grapes, baguette, simple crackers
Wine Pairing: Beaujolais - This light-bodied red wine is fruity and easy-drinking to, making it a great match for the lighter, simpler flavors of this board.
Remember, the perfect charcuterie board is balanced in flavors and textures, and ultimately, it should reflect your personal taste. Enjoy exploring the world of charcuterie!
Pricing Your Charcuterie Board
Determining the cost of a charcuterie board can vary widely based on the quality of ingredients and the size of your board. From selecting artisanal French cheeses to sourcing traditional charcuterie meats, the price can quickly add up.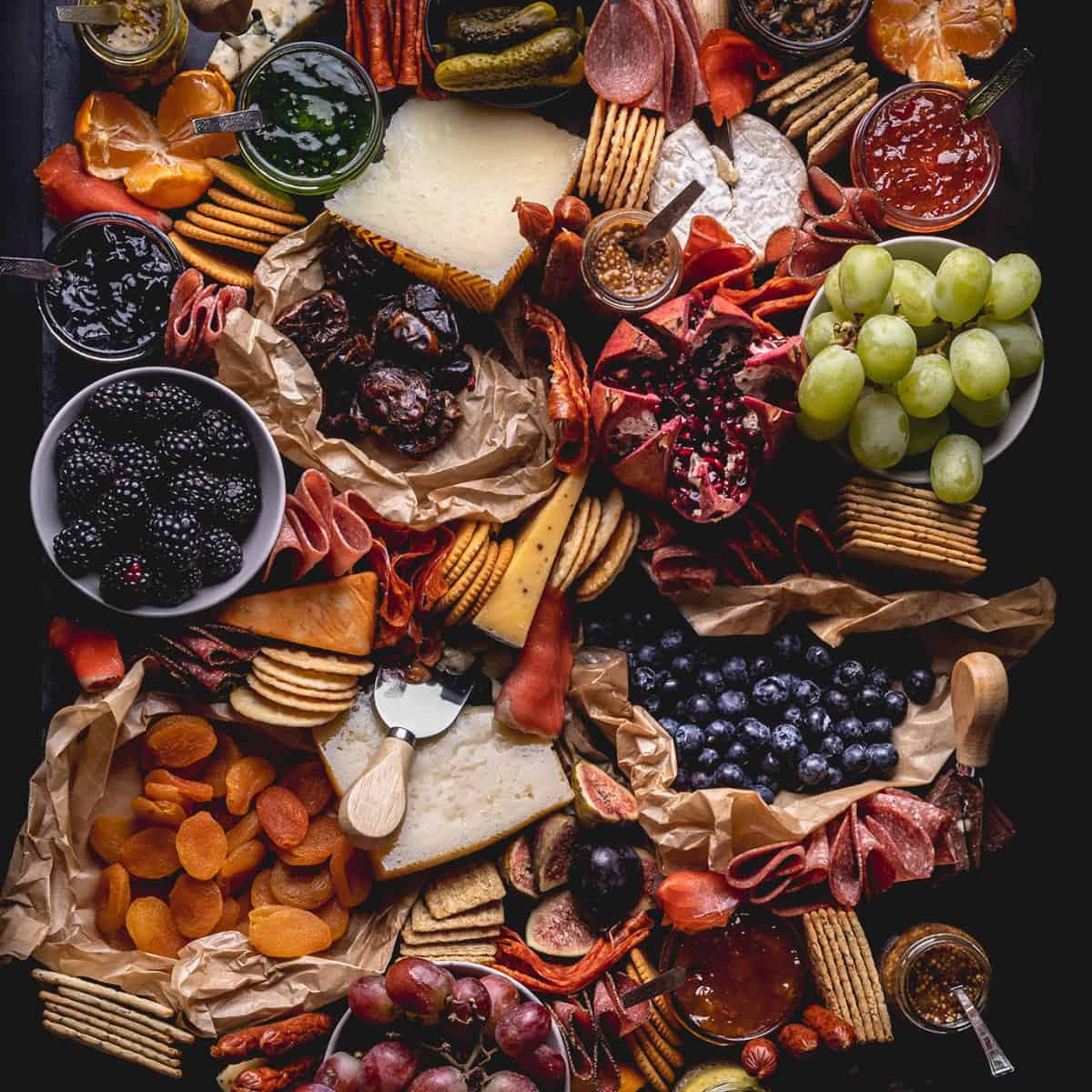 For a detailed breakdown of how to budget for your charcuterie board, including tips on where to splurge and where to save, be sure to check out our dedicated article on pricing a charcuterie board. This valuable guide will ensure that you can create a flavorful, impressive spread without breaking the bank.
Classic Cheese Board
For a classic cheese board, stick to the basics. Include a variety of cheeses, from a soft brie to a hard cheddar or gouda. A block of blue cheese can add a potent punch, and goat cheese brings a tangy element.
Include some crackers or slices of a French baguette, some fresh fruit like grapes or apple slices, and a handful of nuts for added texture. A fruity red wine or a crisp white wine can pair beautifully with this selection.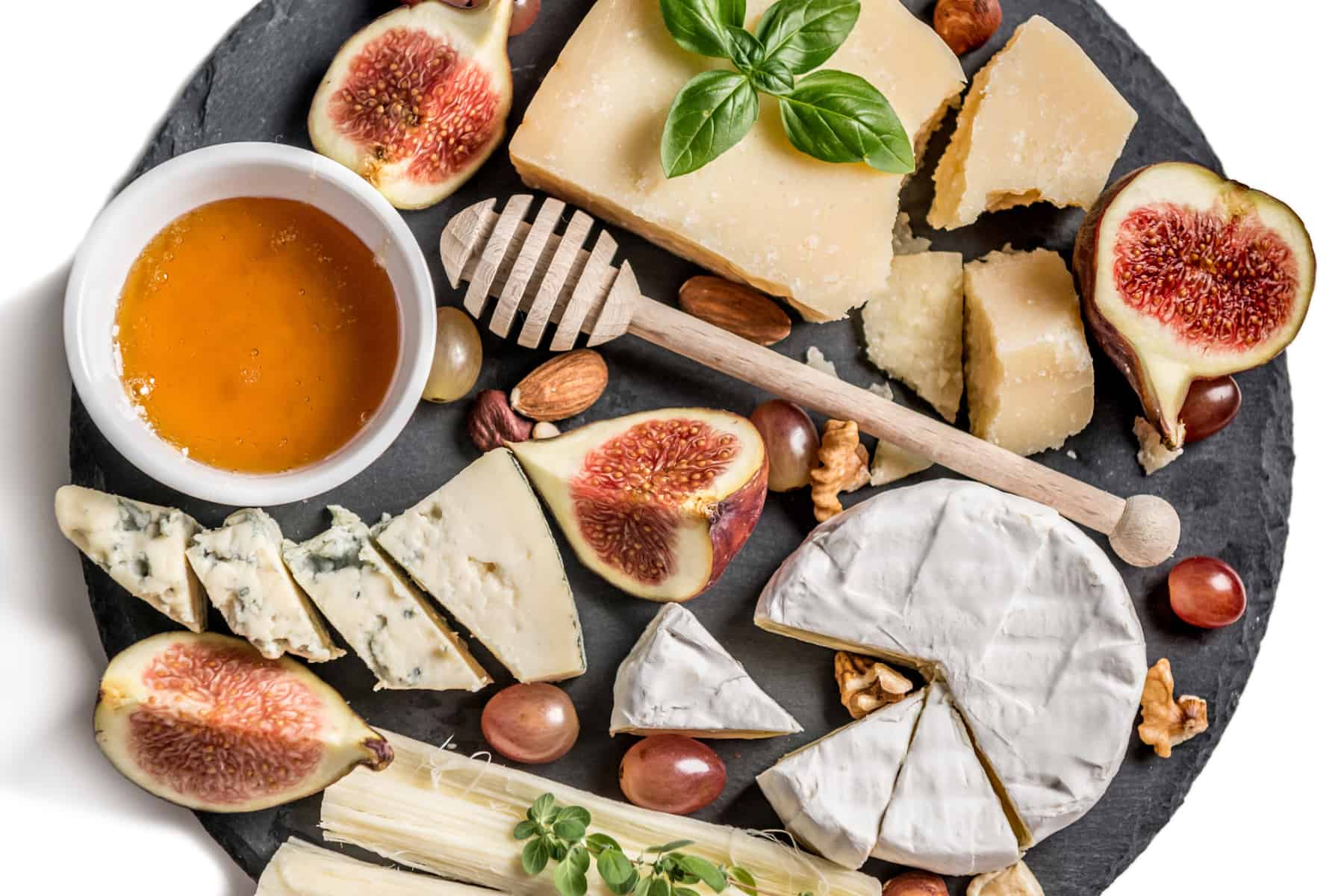 Easy Dinner Option
One of the best things about a charcuterie board is its versatility. It can be a starter for a main course, but it's also substantial enough to be the main event, making it a great option for an easy dinner on busy weeknights. It's also perfect for apéro dinatoire, a French tradition of having a light dinner composed of finger foods.
Elevating the Experience
While it's easy to put together a charcuterie board, a bit of effort can elevate the entire experience. Using high-quality, fresh ingredients is key. Also, ensure your cheeses are served at room temperature to allow their full flavors to blossom.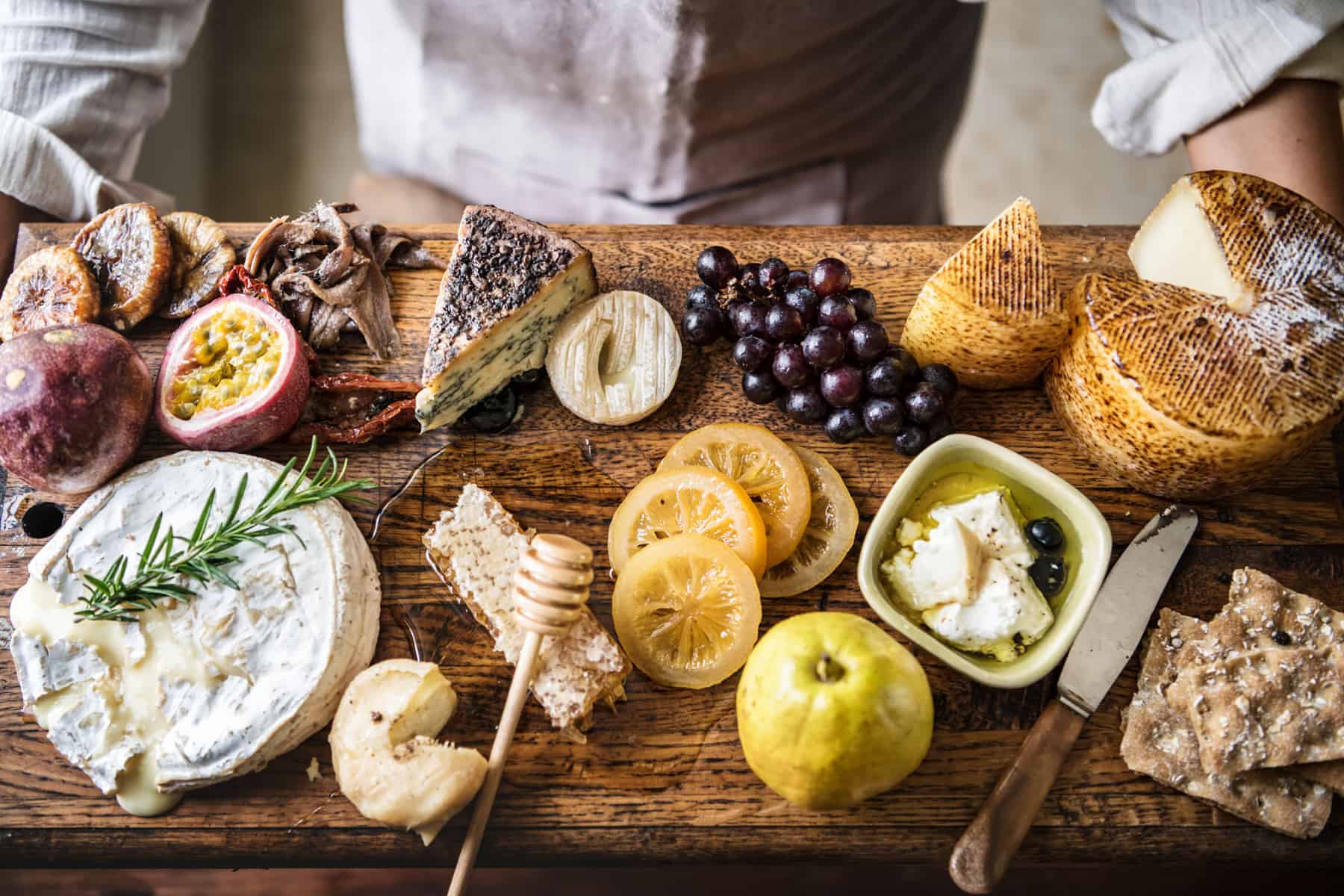 Investing in good kitchen gadgets, like a quality cheese knife and wine glasses, can also enhance your charcuterie experience. If you're serving wine, remember to open it a little ahead of time. Letting it breathe and enhance its flavors.
In recent years, the art of charcuterie board making has seen a wave of creativity and uniqueness. While traditional French charcuterie boards focus on meats and cheeses, modern interpretations have broadened the spectrum. Including a variety of themes and ingredients. Here, we explore some of the latest trends that have become popular in the world of charcuterie boards.
Dessert Boards
Perhaps one of the sweetest trends in charcuterie boards is the dessert board. Replacing savory meats and cheeses with sweet treats, these boards are perfect for parties or after-dinner indulgences. They may feature an array of chocolates, pastries, fresh and dried fruits, nuts, and even miniature desserts like macarons or mini tarts. Pair a dessert board with a sweet dessert wine, like a Port or Moscato, to elevate the experience.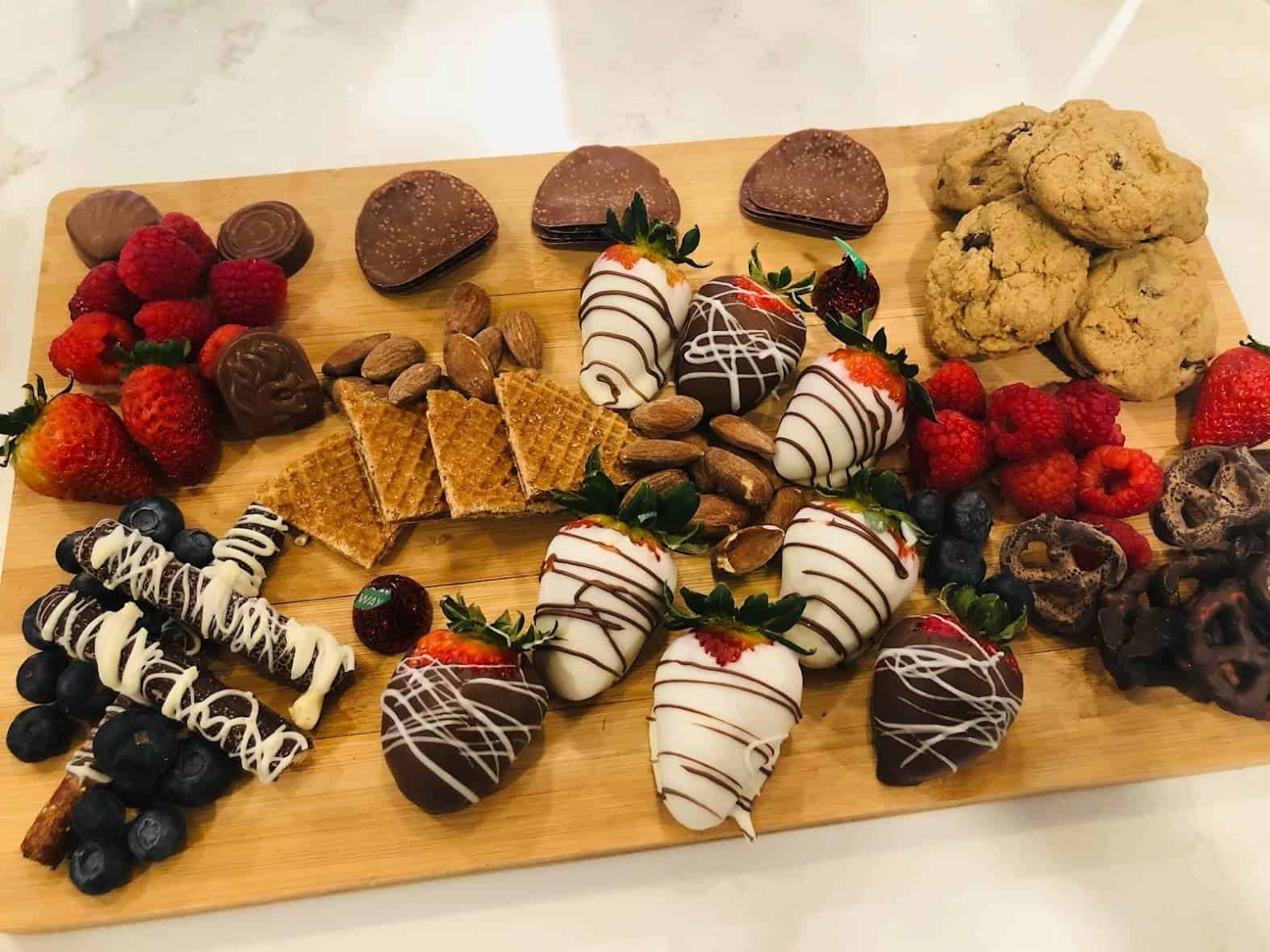 Dessert Cheese Board
Who says cheese boards can't be sweet? A dessert cheese board might feature sweet and creamy cheeses, like mascarpone or ricotta. Add some sweet elements like honey, fig jam, or chocolate, and include some fruit and sweet crackers. A sweet dessert wine, like a port or a Moscato, can be a fantastic pairing for this board.
Butter Boards
A butter board is a relatively new phenomenon that showcases the diverse world of artisan butters. These boards can include different types of butter, like cultured, compound, or even sweetened versions. They may also feature slices of bread and crackers for spreading, as well as accompaniments like sea salt, fresh herbs, and honey. A butterboard can be an interesting focal point for brunch or a fun addition to a breakfast spread.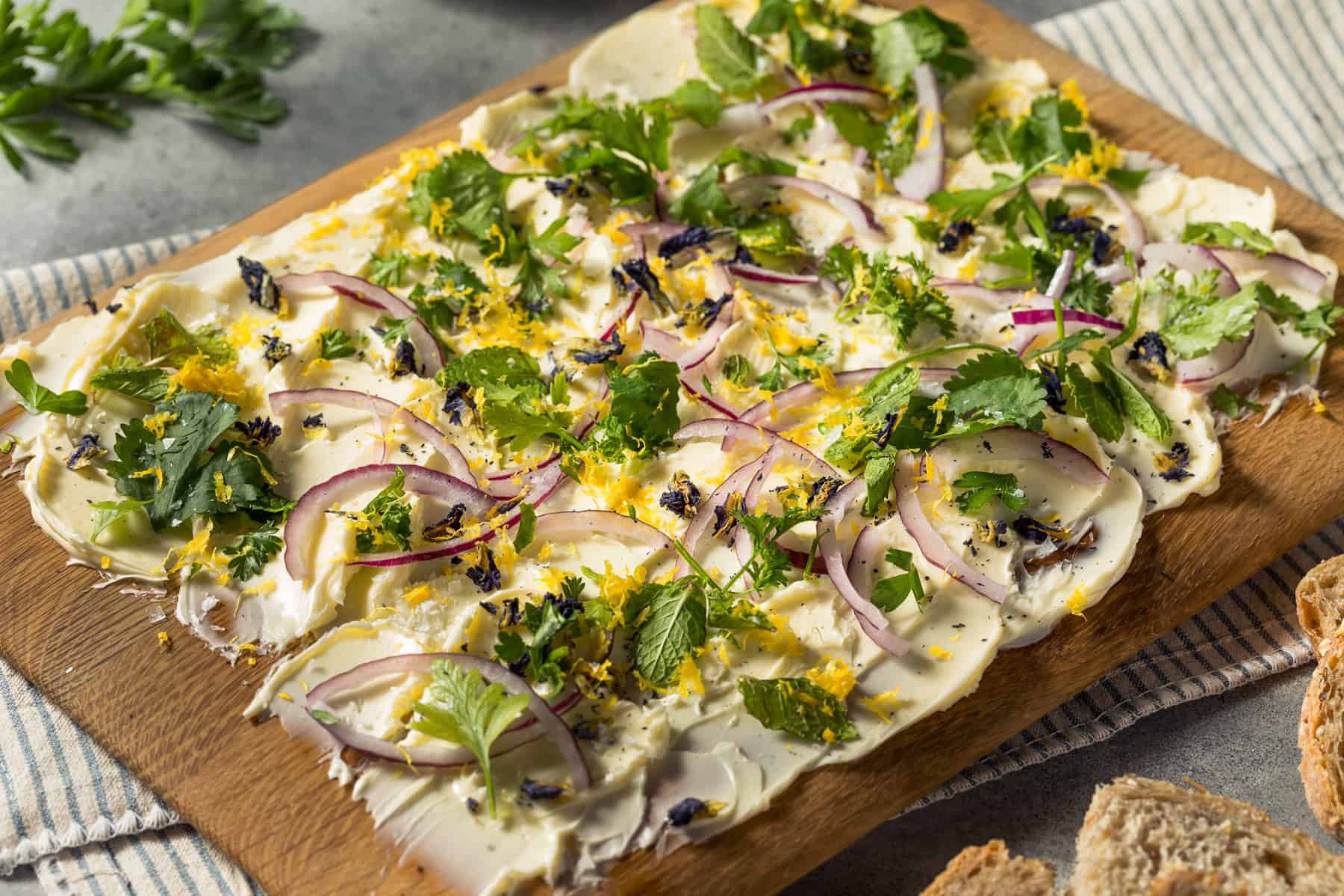 Vegan Boards
With the rise of plant-based vegan diets, charcuterie boards have gained popularity. These boards replace traditional meats and cheeses with vegan alternatives. Such as plant-based cheeses, tofu-based meats, and a variety of fresh fruits and vegetables. Hummus, nuts, and olives also make frequent appearances on vegan boards. Pair a vegan board with a vegan wine to ensure your spread is entirely plant-based.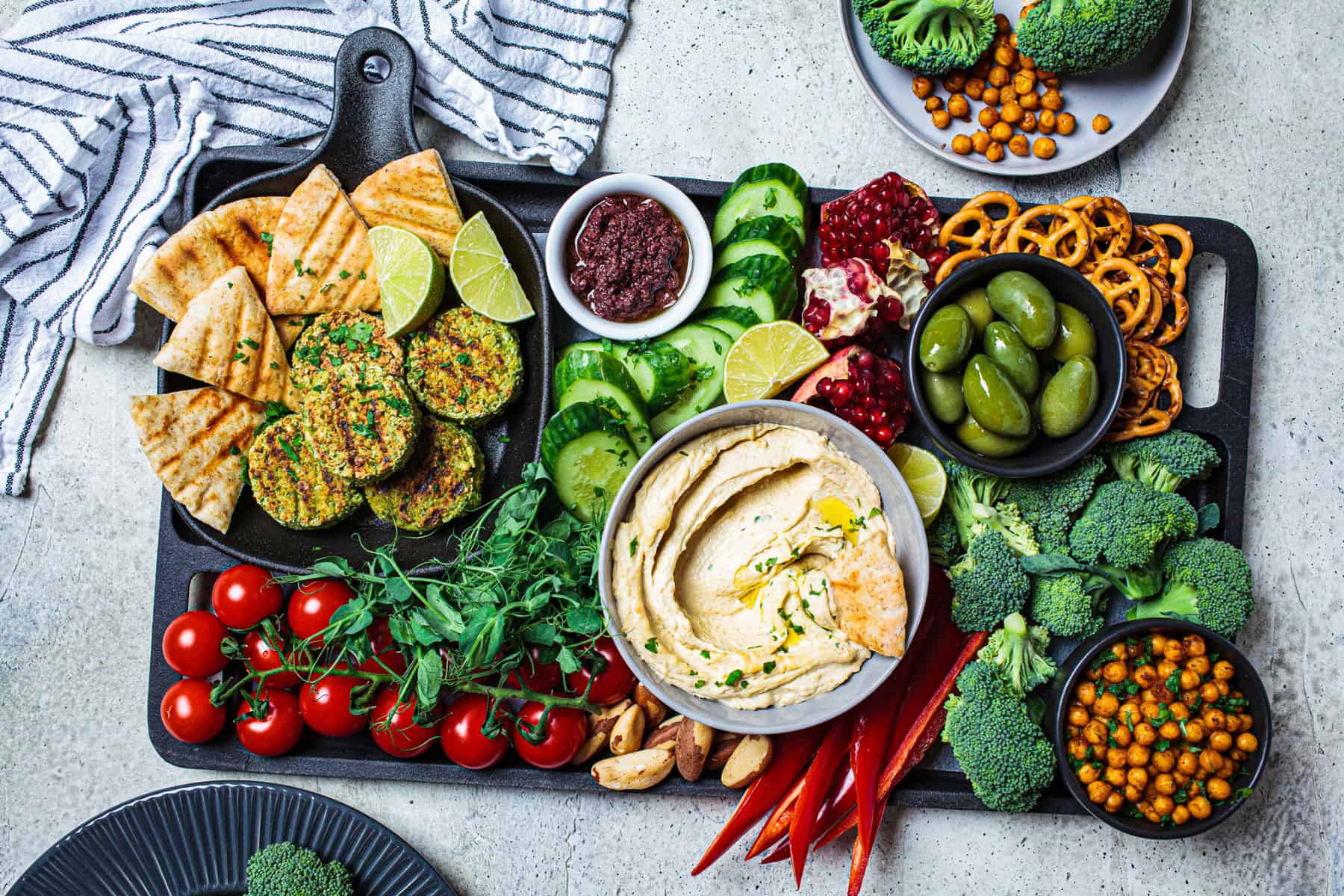 Seafood Boards
For pescatarians or seafood lovers, seafood boards are an exciting twist on the traditional charcuterie board. These can feature an array of fresh seafood items like smoked salmon, oysters, cooked shrimp, and more. Pair these with tangy pickles, fresh lemon wedges, and an assortment of crackers. A chilled white wine like Sauvignon Blanc or sparkling wine can be a perfect companion to a seafood board.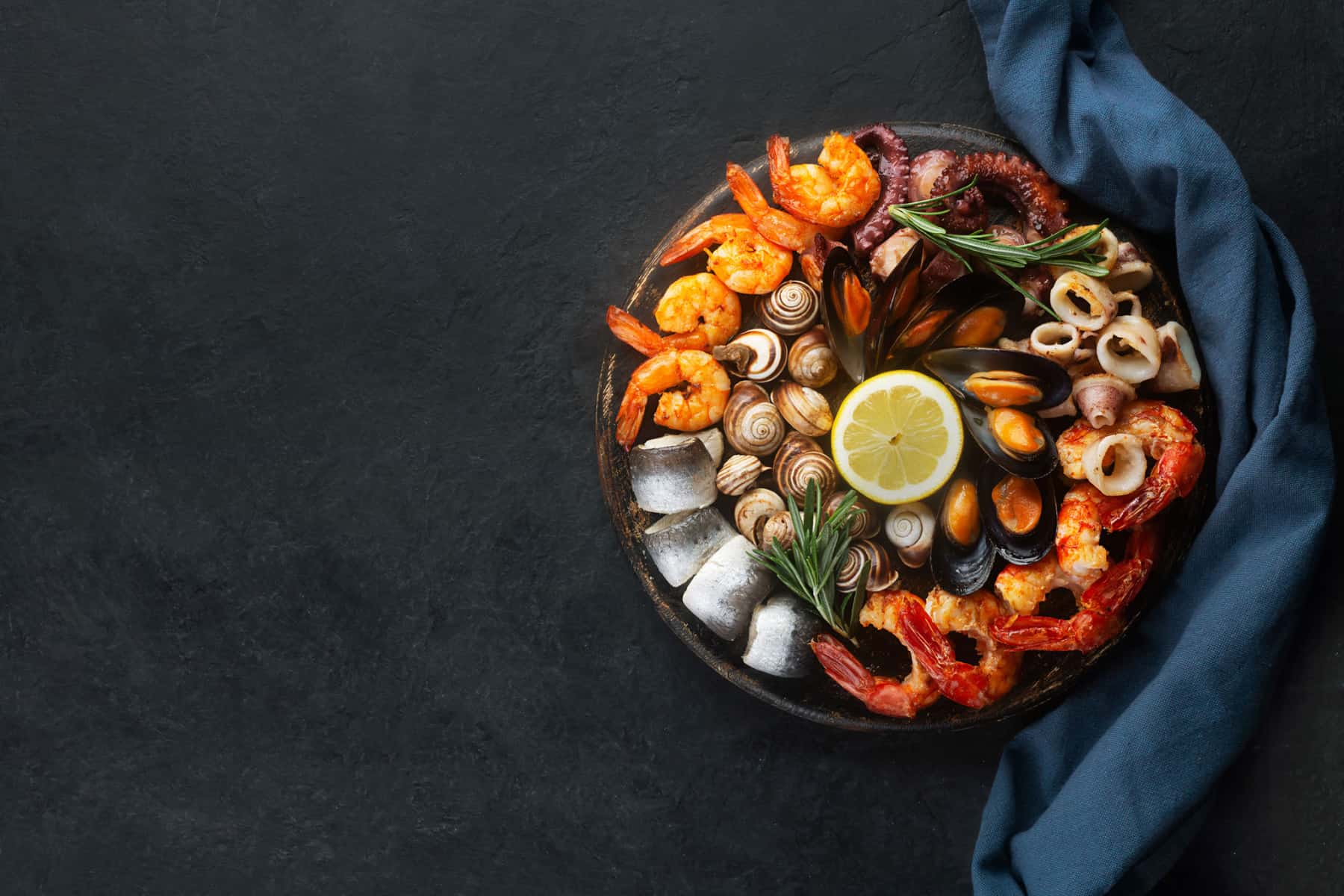 Breakfast Boards
Who says charcuterie is only for lunch or dinner? and visually appealing way to start the day. These boards can be filled with an assortment of breakfast foods like mini pancakes, waffles, fresh fruits, a variety of jams, and even bacon or sausage. A light breakfast blend coffee or a mimosa could be the perfect drink to pair with a breakfast board.
These unique twists on the traditional charcuterie board offer an exciting and fun way to entertain guests or enjoy a meal. No matter which style you choose, remember the key to a great board is a variety of flavors, textures, and a beautiful presentation.
Antipasto Platters
Much like the French charcuterie board, the antipasto platter includes a variety of textures and flavors from cured meats such as prosciutto and salami, cheeses, pickled vegetables, olives, and marinated artichokes. You might also find bruschetta, grilled vegetables, or even seafood like anchovies or marinated shrimp.
Paired with a crisp Italian white wine, or a light-bodied red, an antipasto platter can transport your taste buds to the beautiful landscapes of Italy. Be it a family gathering or a casual evening with friends, an antipasto platter is a delightful, easy-to-assemble option.
Similar Articles
Fun Fact
Charcuterie, now known for its delicious array of meats and cheeses, actually has its roots in necessity. The term comes from the French words "chair" and "cuit," which mean "flesh" and "cooked."
The practice of charcuterie originated in the 15th century as a way to preserve meats before the advent of refrigeration. Different regions in France developed their own unique methods of curing and smoking meats, leading to the diverse range of flavors and textures we enjoy today.
Bon Appétit
There's no right or wrong way to enjoy a charcuterie board. It's all about exploring and enjoying different flavors and textures. Whether you're a charcuterie novice or a seasoned expert, the joy of charcuterie lies in the journey of discovery.
So, the next time you're looking for an easy yet delicious meal, why not put together a French charcuterie board? All it takes is a selection of your favorite meats and cheeses, a few accompaniments, and perhaps a glass of wine. With a French charcuterie board, you can bring a slice of France to your dinner table, no matter where you are.
Remember, the most important thing is to enjoy the process and the product. You are not just creating a meal, but an experience. As you embark on this culinary journey, you'll find that each charcuterie board tells its own story. It's a story of tradition, of flavors, and most importantly, of shared experiences around the dinner table. Enjoy this slice of French culinary tradition, and may it bring you as much joy to create as it does to consume.