Today, a charcuterie board is a versatile and colorful spread of various flavors, from meats and cheeses to fruits and sweets. This post will explore some unique charcuterie board ideas, offering fun twists on this classic culinary concept.
Jump to:
Breakfast Charcuterie Board
Who says charcuterie boards are just for dinner parties? Shake up your morning routine with a breakfast board that'll have everyone at the table asking for seconds.
Load it up with mini bagels, smoked salmon, soft cheeses, fresh fruit, and a generous dollop of peanut butter. It's a fabulous way to kick-start your day and put a smile on the family's faces. Plus, bonus points for bringing it to bed on a lazy Sunday!
Dessert Charcuterie Boards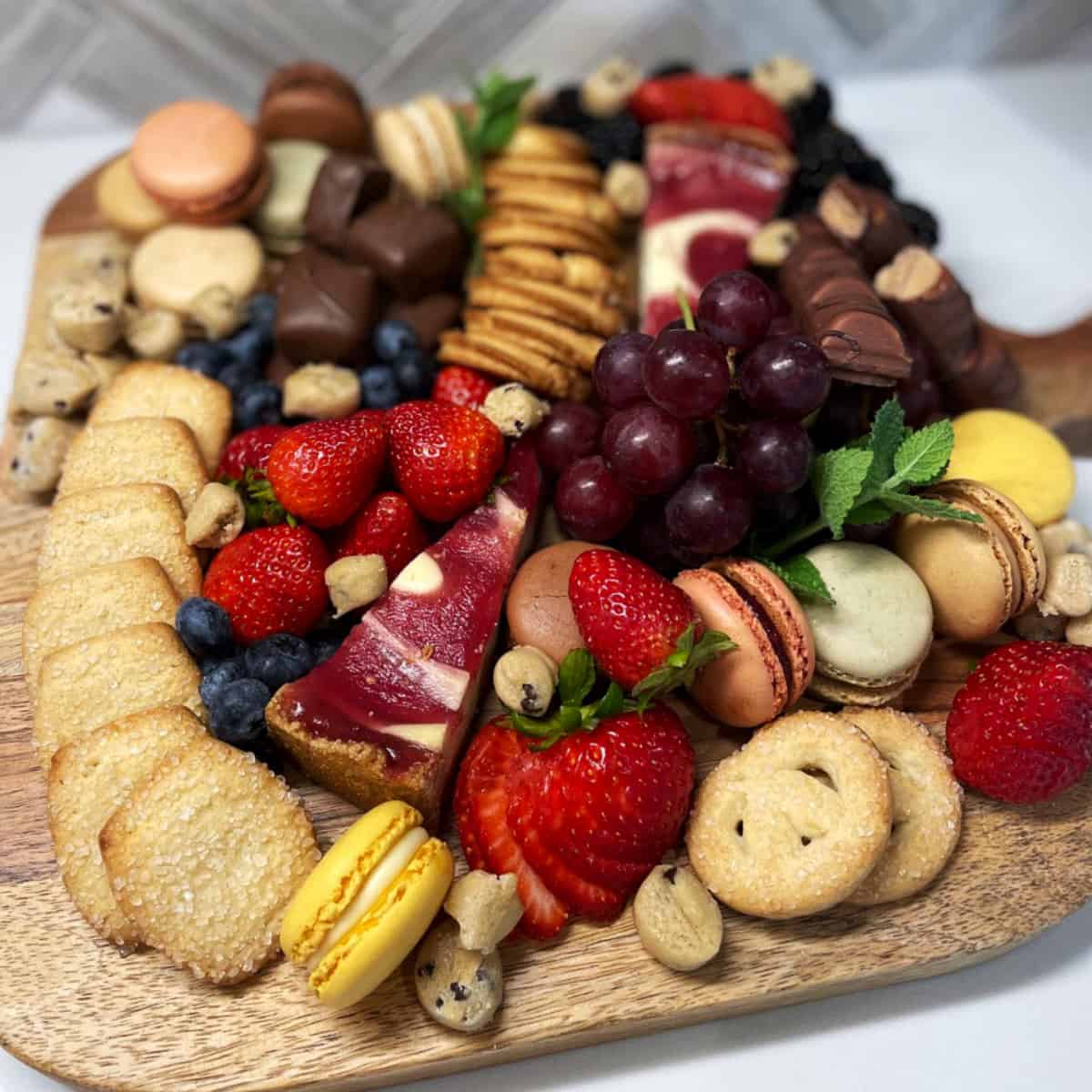 All right, sweet tooths, this one's for you! End your gathering on a high note with a dessert charcuterie board laden with cheesecake, chocolates, macarons, cookie dough bites, assorted cookies, and fresh fruits. And if you're feeling the love on Valentine's Day, add heart-shaped chocolates and strawberries for a sweet touch.
Real-life Pro Tip: Aldi is perfect for dessert boards!
Snack Charcuterie Boards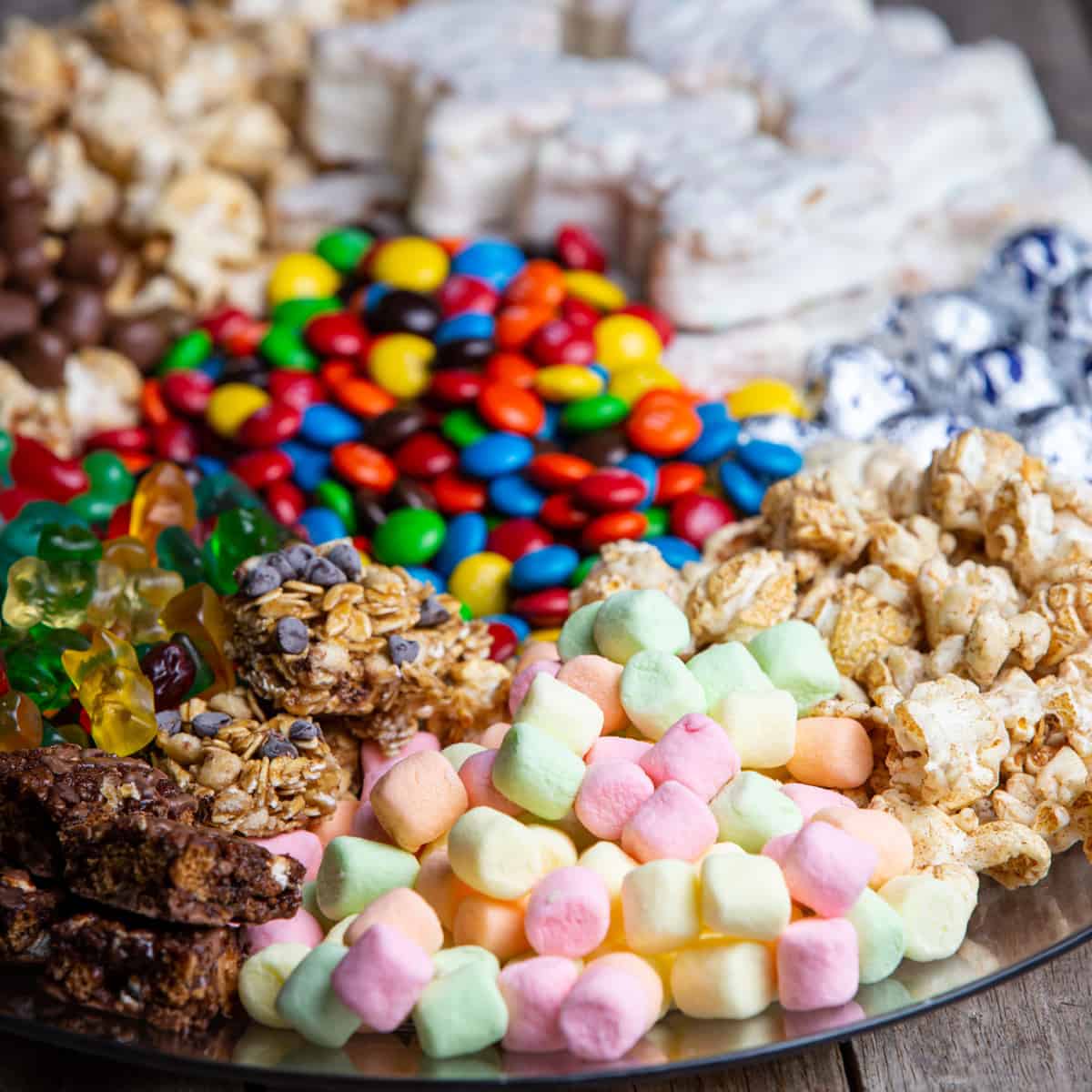 A snack charcuterie board is a perfect solution when hosting a casual get-together or wanting an easy dinner option. This board can feature a wide variety of bite-sized food items that are easy to grab and enjoy.
Think small sandwiches, a variety of cheeses - from blue cheese to gouda, and don't forget the peanut butter for a great mix of savory and sweet. Add in fresh fruits for a refreshing taste, and perhaps some dark chocolate for a touch of decadence. Nuts and pretzels can add a delightful crunch, making your snack board a fun and satisfying treat.
Sports Charcuterie Boards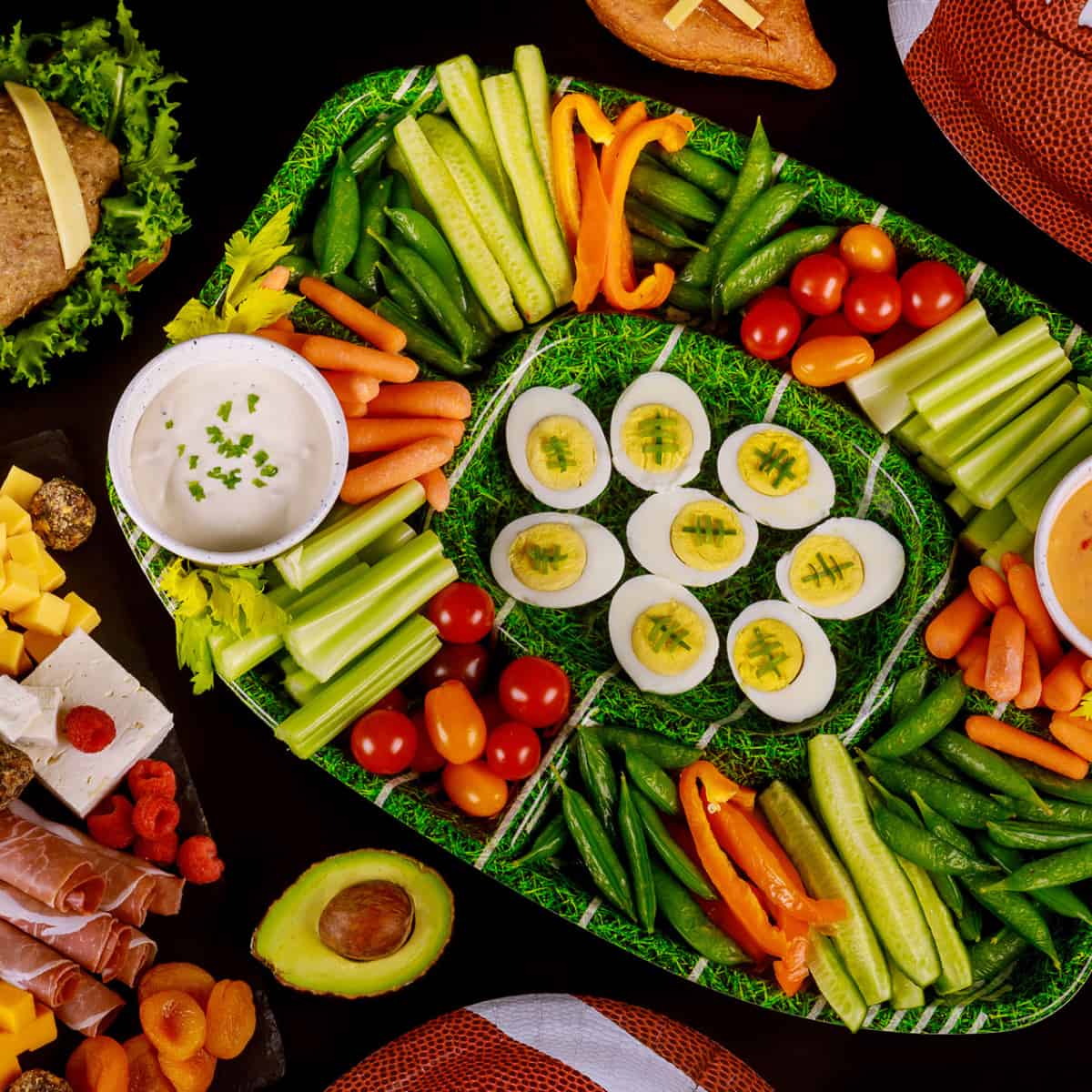 Themed charcuterie boards are an excellent way to celebrate the holiday season, game days, or just make your next party a little more interesting. For instance, for a Super Bowl party, create a delicious football charcuterie board filled with game day bites such as mini sliders, sausages, and various kinds of cheese.
Holiday Charcuterie Boards
Want to score major host points? Themed charcuterie boards are the way to go. How about a football board filled with mini sliders, sausages, and cheese for Super Bowl Sunday? Or festive holiday boards laden with seasonal flavors for Christmas, Thanksgiving, or Halloween? These creative and tasty spreads will add an extra touch of excitement to your celebrations.
Christmas Charcuterie Board
A Christmas charcuterie board is a perfect way to celebrate the festive season. Incorporate seasonal flavors with items such as cranberry cheese, rosemary crackers, and spiced nuts. Add some festive color with red and green fruits and vegetables, and consider fun additions like gingerbread cookies or mini mince pies.
A Christmas dessert charcuterie board with an assortment of cookies, chocolates, and other sweet treats can be a perfect end to your holiday meal.
Thanksgiving Charcuterie Board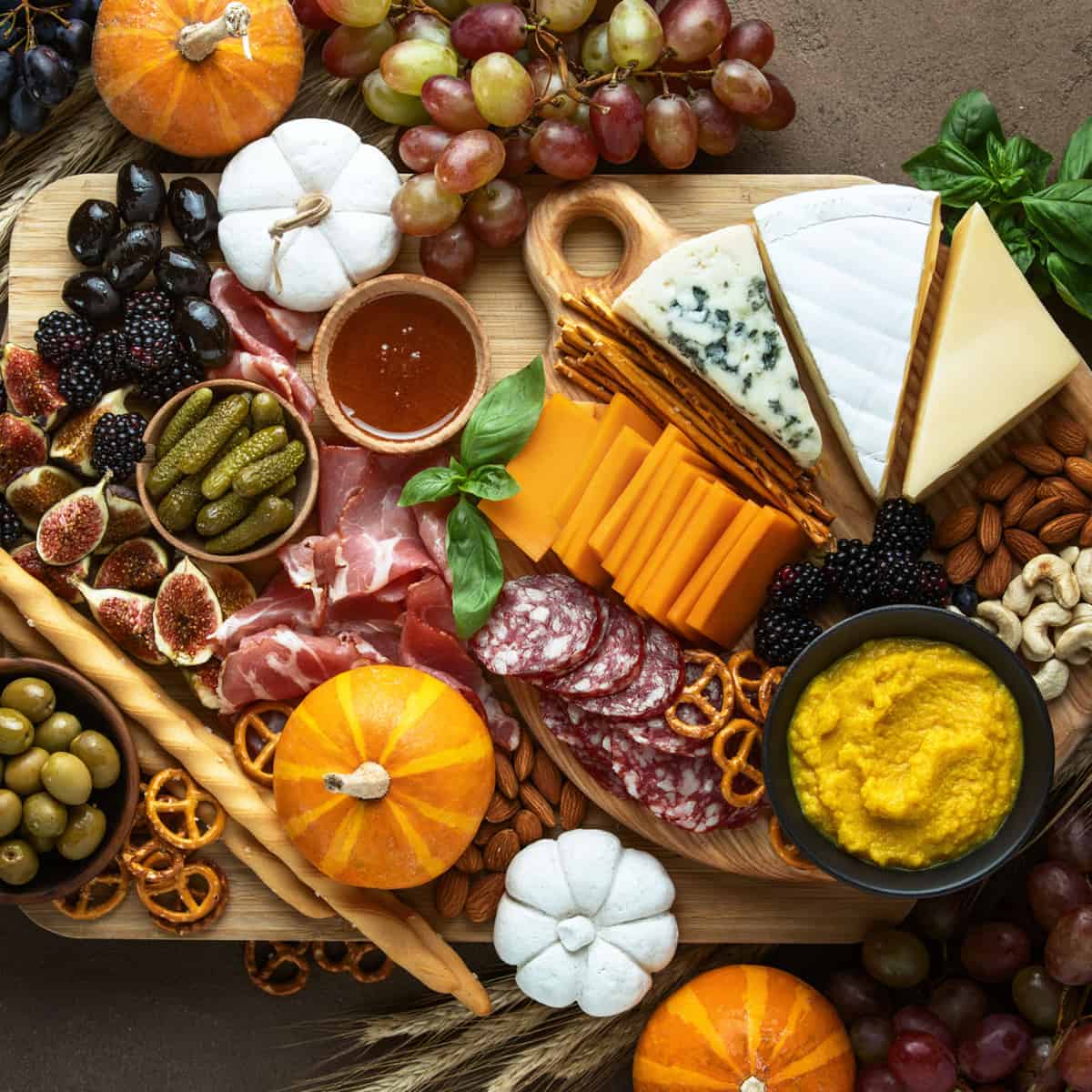 A Thanksgiving charcuterie board can be a beautiful and delicious start to your holiday feast. Showcase autumn flavors with items like smoked gouda, roasted turkey slices, and cranberry sauce.
Don't forget to include some fall fruits like apples and pears. For a fun twist, consider adding mini pumpkin pies or turkey-shaped cheeses to tie in with the Thanksgiving theme.
Halloween Charcuterie Board
A Halloween charcuterie board can be a fun and spooky addition to your Halloween party. Consider a cheese board in the shape of a pumpkin or use cookie cutters to create ghost-shaped sandwiches. For a sweet treat, include Halloween-themed candies and chocolates. Don't forget to add some orange and black elements for a true Halloween color scheme. It's a creative way to add some fun and delicious food to your Halloween festivities. 
Remember, the key to a great holiday charcuterie board is to incorporate the flavors and colors of the season and have fun with themed food items. Your guests are sure to appreciate the festive and tasty addition to your holiday celebrations.
Kid-friendly Charcuterie Boards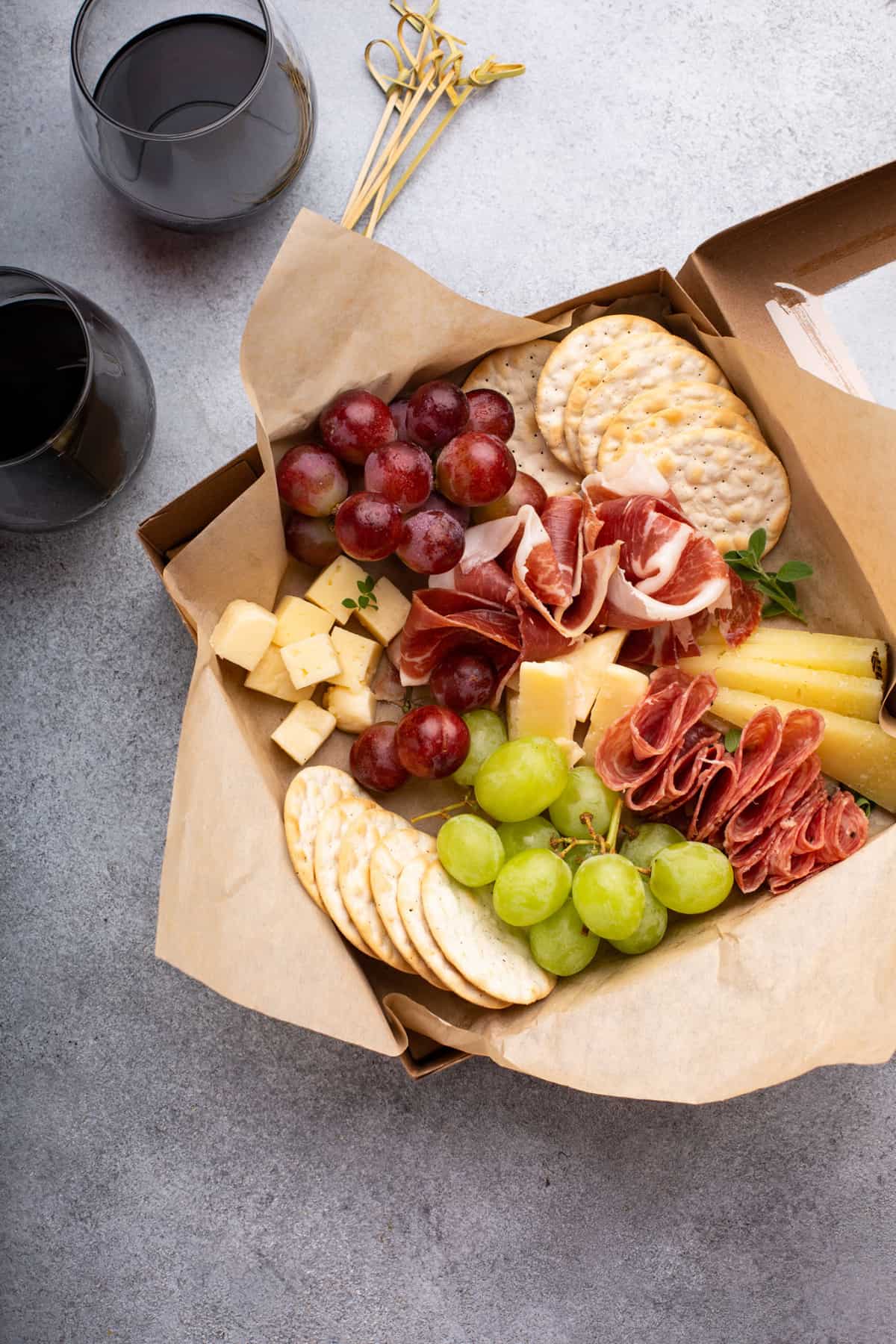 Want to make eating fun for the kids? A kid-friendly charcuterie board can turn mealtime into playtime. Let them choose from a variety of easily recognizable cheeses, fruits, simple sandwiches, and a few sweet treats. Add some fun shapes and voila, you've got a feast fit for little foodies!
Just keep it simple with your choices and add something new every time! Minus the wine!
Butter Charcuterie Boards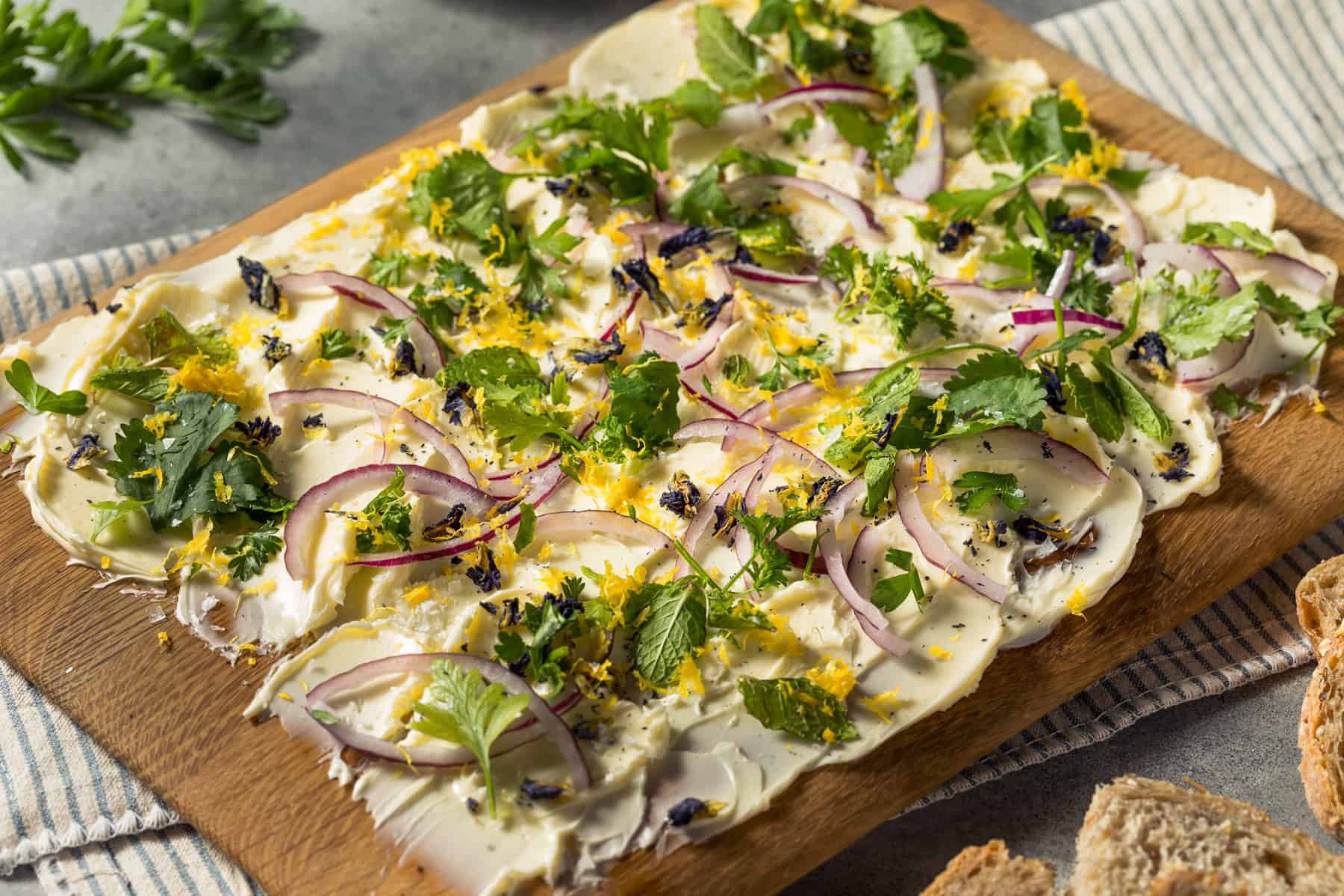 Now, here's something different. If you're a butter connoisseur, why not build a board around your favorite spread? Start with a selection of various butter types: salted and unsalted, herbed butter, sweet butter like honey or cinnamon, and even compound butter made with ingredients such as garlic, chives, or citrus zest.
If you want to venture into more unique options, you can include flavored butter from your local grocery store or gourmet shops - truffle butter, for instance, can be an indulgent treat.
Complement the butter with a variety of bread, from a classic baguette to whole-grain loaves, sourdough, or flavored breadsticks. Include crackers for added crunch and variety.
Vegan Charcuterie Boards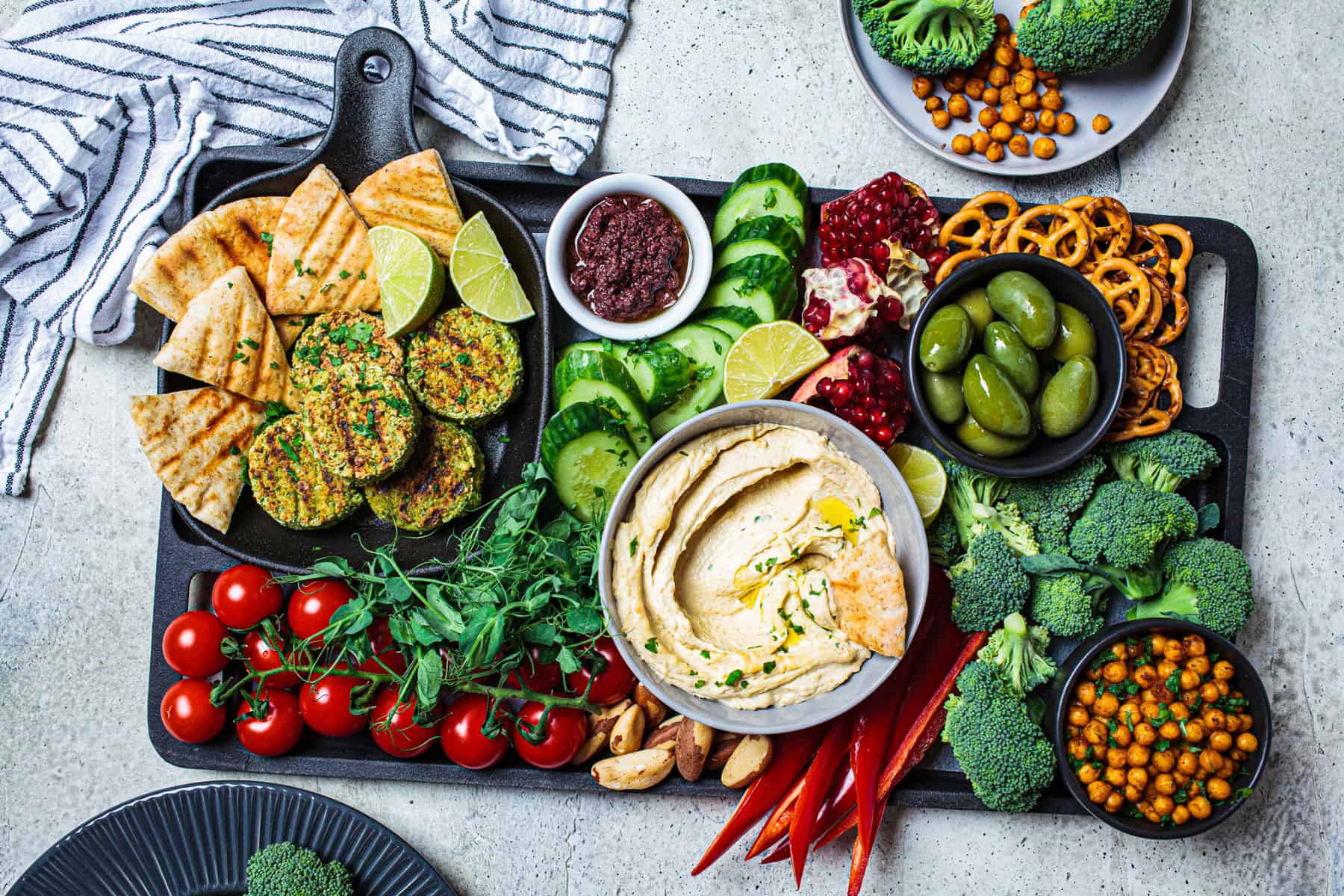 Vegan charcuterie boards are a testament to the versatility of the charcuterie concept. Use different plant-based cheeses like almond ricotta, vegan meats such as tempeh or seitan slices, a variety of colorful fresh veggies, and even some hummus or other vegan dips. Include fruits like grapes or berries for a pop of color and sweetness. It's a beautiful and delicious way to cater to diverse diets.
Sushi Board
Modern charcuterie boards push the boundaries of the traditional meat and cheese spread, and the sushi board is a perfect example. Arrange an assortment of sushi rolls, sashimi, and nigiri, alongside pickled ginger, wasabi, and soy sauce for dipping. Include edamame and seaweed salad for an authentic touch. You can also add slices of fresh fruits like melons or berries for a sweet contrast.
Taco Board
The taco board is a fun spin on the traditional charcuterie board, perfect for a casual get-together. Start with a selection of proteins like grilled vegetables, black beans, and seitan for vegan options, or grilled chicken, beef, or shrimp for non-vegan options.
Add bowls of guacamole, salsa, and sour cream, alongside a spread of taco shells and tortillas. Don't forget the shredded lettuce, cheese, diced tomatoes, and sliced jalapeños to round out your taco fixings.
FAQ
What makes a perfect charcuterie board?
A perfect charcuterie board has a balance of different flavors, colors, and textures. It includes a variety of meats, various cheeses, fruits, and bread or crackers. The key is a little creativity and paying attention to your guests' dietary preferences and restrictions.
How can I make a beautiful charcuterie board for my next gathering?
A great way to create a beautiful charcuterie board is by adding colorful seasonal fruits, cheeses, and meats. Think about how the colors and textures will look together. A large cutting board or a special serving board can also help to present the charcuterie in an attractive way.
Are charcuterie boards a good main course?
While classic charcuterie boards are traditionally served as an appetizer, they can certainly serve as the main course for more casual gatherings or happy hour events. They're a fun idea and an easy way to cater to a variety of tastes.
What's a fun way to make a charcuterie platter more engaging for my guests?
Engage your guests by turning your charcuterie platter into a fun DIY experience. Provide a variety of cheeses, meats, and accompaniments, and let your guests build their own small charcuterie board. It's a great way to get your guests interacting and cater to their individual preferences.
Are there any tools or accessories that can enhance the charcuterie board experience?
Yes, having a nice wood charcuterie board on hand is key. Plus, cheese knives are a perfect addition to any charcuterie board. They make it easier for guests to slice and spread their cheese, enhancing the overall charcuterie experience.
What should I consider when choosing the size of my board?
The size of your board depends on the number of guests and the role of the charcuterie board in your meal. If it's an appetizer for a few people, a small charcuterie board will do. However, if the board is going to serve as the main course for a larger group, you'll want to opt for a large cutting board.
How can I make a charcuterie board that caters to different dietary restrictions?
For a keto charcuterie board, focus on meats, cheeses, and low-carb veggies. For a vegan board, there are many plant-based cheeses and vegan meats available. It's always a good idea to include a mix of items so everyone will have their favorite things to pick from.
As an Amazon Associate, I earn from qualifying purchases via affiliate links. Full disclosure can be found in our privacy policy.