Prepare to set your taste buds ablaze as we explore the sizzling showdown... Fresno peppers vs Jalapeno peppers! Whether you're crafting a tantalizing Mexican dish or adding a splash of heat to a family recipe, understanding the unique attributes of these two peppers will elevate your culinary creations.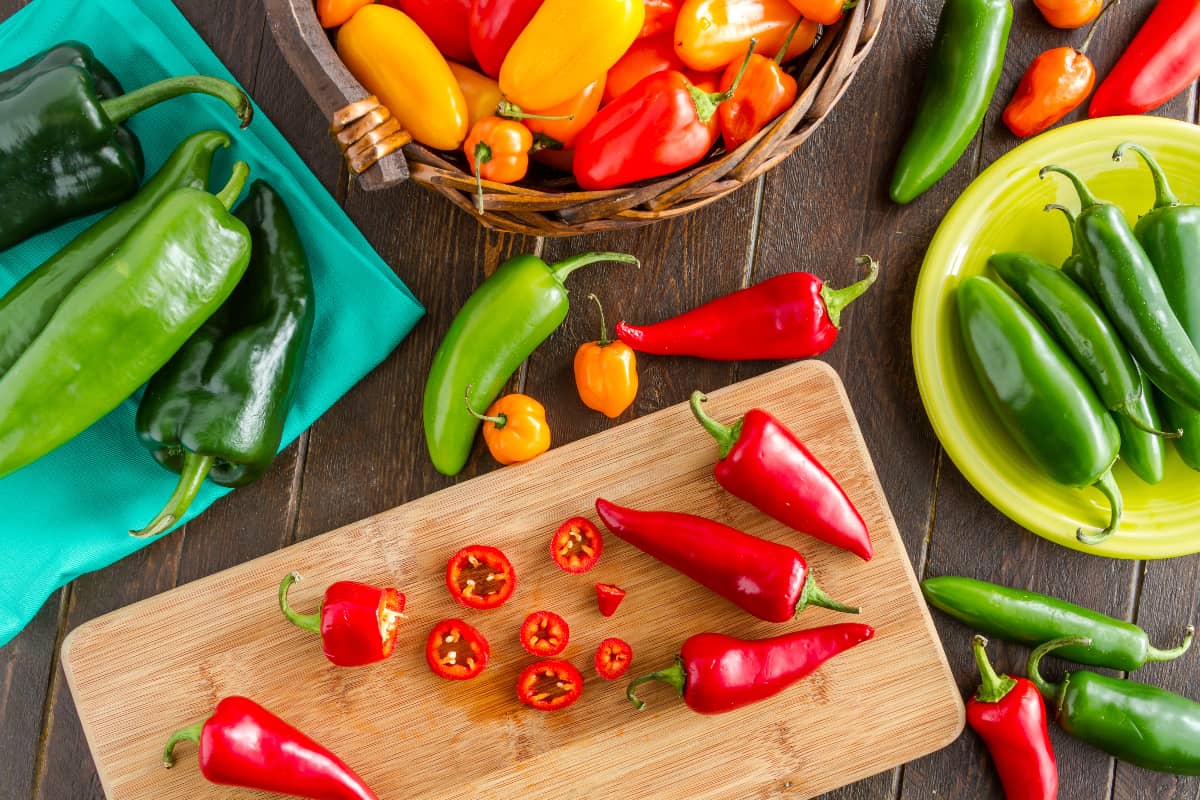 Jump to:
Fresno chili peppers and Jalapeño peppers are like two dancers in a spicy tango, sharing a similar heat level on the Scoville Scale. They're not as devilishly hot as ghost peppers, but they'll give your dishes a spirited kick.
Jalapeño Peppers: 2,500-8,000 SHU (Scoville heat units)
Fresno Chili Peppers: 2,500-10,000 SHU
Looking for something softer? Anaheim and poblano peppers will gently warm your palate. For daring spicy food lovers like my husband Jon, habanero pepper will send your senses soaring! Check out the chart below to see where other popular peppers like green jalapenos, and the Carolina reaper land on the Scoville Scale.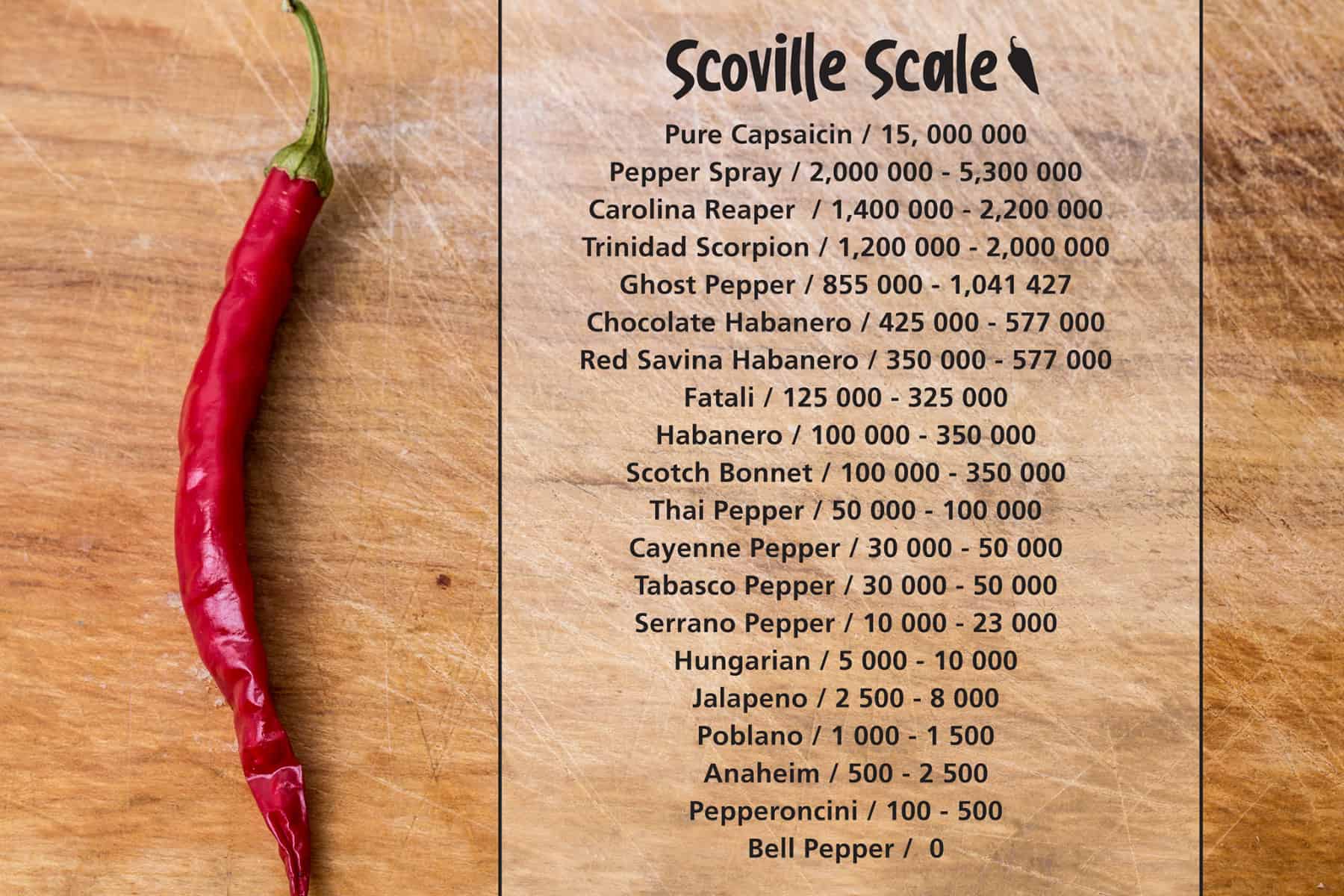 Flavor Profiles
Fresno peppers come with a fruitier taste and a zesty tang, while Jalapeños add a bold spice. Whether it's the crisp snap of green Jalapeño or the lush taste of red Fresno chili, your culinary creations will sing.
Green Jalapeños: Green jalapeños are the younger version of their red counterparts, harvested before fully ripening. These thick-walled, medium-sized chili peppers are celebrated for their crisp texture and moderate heat level. Offering a fresh and tangy flavor, green jalapeños infuse dishes with a spicy kick without overwhelming the palate. Their milder flavor compared to red jalapeños makes them a favorite in various culinary uses, from salsas to stuffed poppers.
Red Fresno Chilies: The red hue hints at their rich and fruity flavor profile, with a sweet undertone that is balanced by a moderate level of heat. It's a flavor that can add a unique twist to your French, Italian, or Mexican recipes.
Appearance and Structure
Jalapeño: Thicker Walls, Bright Green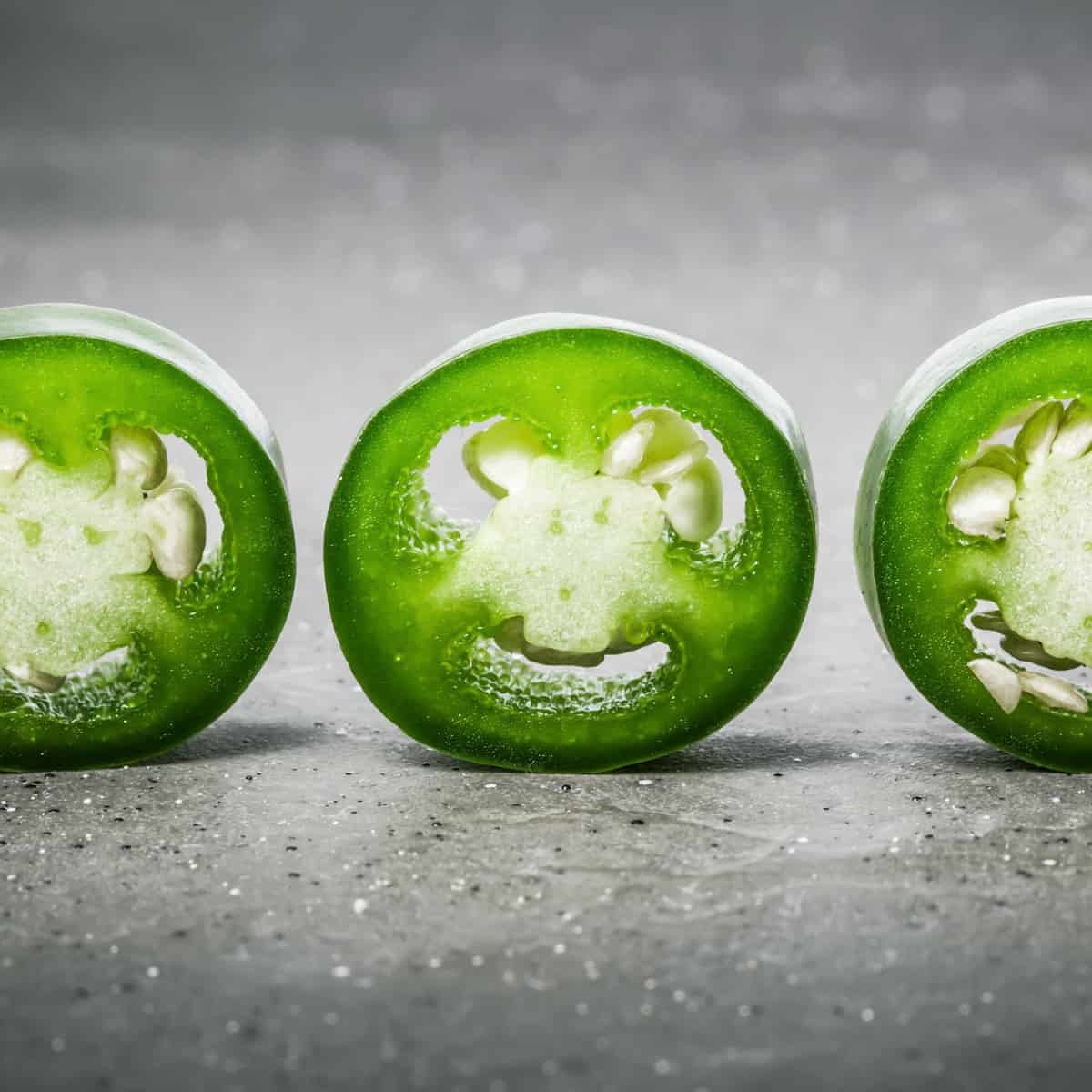 Color: Jalapeños are usually bright green when fully mature, although they can ripen to a reddish color if left on the vine longer. The green hue signifies a fresh, grassy flavor that's a hallmark of this popular chili.
Shape: Typically, Jalapeños are about 2-3.5 inches in length with a smooth, slightly curved surface.
Texture: The skin is relatively thick, giving them a crunchy bite.
Structure:
Wall Thickness: The thicker walls of Jalapeños make them ideal for stuffing, like in the classic popper appetizers that might be a hit during a family game night.
Heat Distribution: The seeds and veins contain the most heat, but the thicker flesh helps to balance it out, making the overall experience of eating a Jalapeño slightly milder.
Fresno Chili: Thinner Walls, Vivid Red Peppers
Color: The vibrant red color of Fresno Chilies is a visual cue to their rich, fruity flavor profile. It provides a visually stunning contrast in dishes.
Shape: Slightly smaller than Jalapeños, Fresno Chilies are about 2 inches long with a sleek, tapered end.
Texture: The skin is thinner and more delicate, giving them a softer bite.
Structure:
Wall Thickness: The thinner walls of Fresno Chilies make them perfect for slicing into rings and adding to salads or sauces. They can be used to create beautiful garnishes or provide a touch of heat in a vinaigrette.
Heat Distribution: Due to the thinner walls, the heat is more pronounced, giving a spicier kick. It's something to consider when balancing flavors in a dish.
Substitutes and Varieties
Fresno Pepper Alternatives
Serrano Peppers: Similar with a hotter edge
Red Chili Peppers: Perfect for red Fresno-inspired dishes
Banana Peppers: A sweet, gentle choice
Jalapeño Pepper Alternatives
Fresno Chili Peppers: A fabulous match!
Serrano Peppers: For those craving extra fire
Green Fresno Pepper: Just the medium-sized green pepper you need!
Recipe Ideas
From Mexican feasts to homemade hot sauces, these peppers shine bright in a variety of culinary masterpieces. Jon and I love to experiment with these peppers in our kitchen escapades, and I hope you will too!
Fresno Pepper Recipes
Hot Sauce: Blend red Fresnos with garlic and vinegar
Hot Pepper Jelly: A sweet-spicy glaze for meats
Stuffed Peppers: Cream cheese, cheddar, and sausage
Jalapeño Pepper Recipes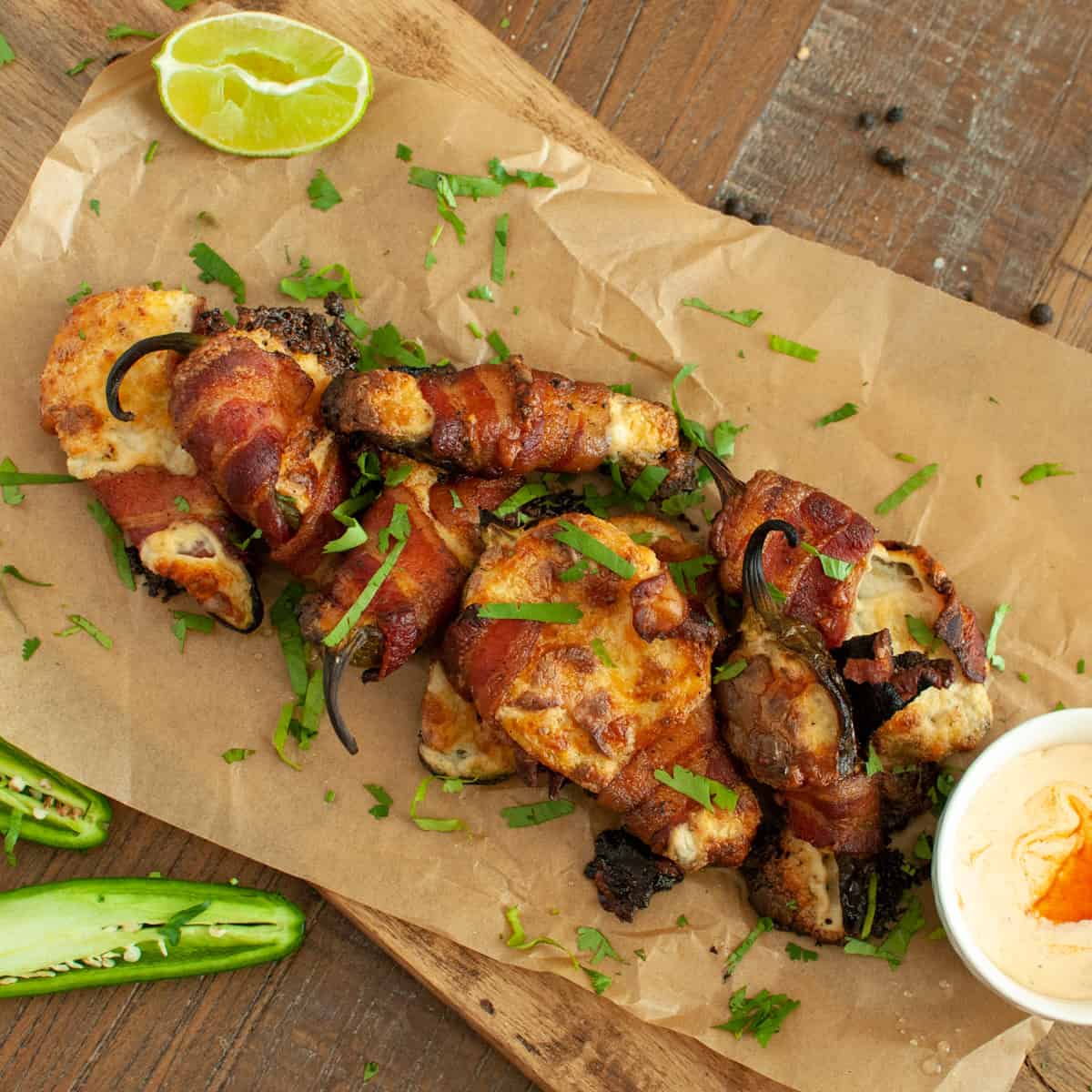 A Spicy Spectrum: Exploring Varieties of Chili Peppers
Chili peppers are a diverse and versatile group, each one presenting a distinct dance of flavor and heat. From the spicy kick of cayenne peppers to the fruity flavor of red jalapeños, the chili pepper family offers a vibrant palette of tastes. Let's explore some of the medium-hot chile peppers, the tangy flavor of mild chili pepper, and the intense heat of some of their spicier siblings.
Red Jalapeño Peppers
These bright red peppers are a visual delight, and their flavor is equally enticing. Red jalapeños offer a milder flavor than their green counterparts, with a sweet flavor that adds a touch of fruitiness. A popular type of chili pepper in the United States, they're often used in a variety of dishes for that extra zing.
Cayenne Peppers
Characterized by their thin walls and intense heat, cayenne peppers are no wallflowers. They're a great choice for those who crave a spicy kick in their dishes. Often ground into chili powder, cayenne offers a more aggressive heat level than the mild heat of red Fresno chile.
These bright green peppers often have a mild to moderate heat level, with thin walls that add a crisp texture to the recipes. They impart a tangy flavor, and their freshness can bring a delightful zing to any dish. It has a milder flavor compared to other hot peppers making them an excellent choice for those looking to experiment with spicy food without going overboard on the heat.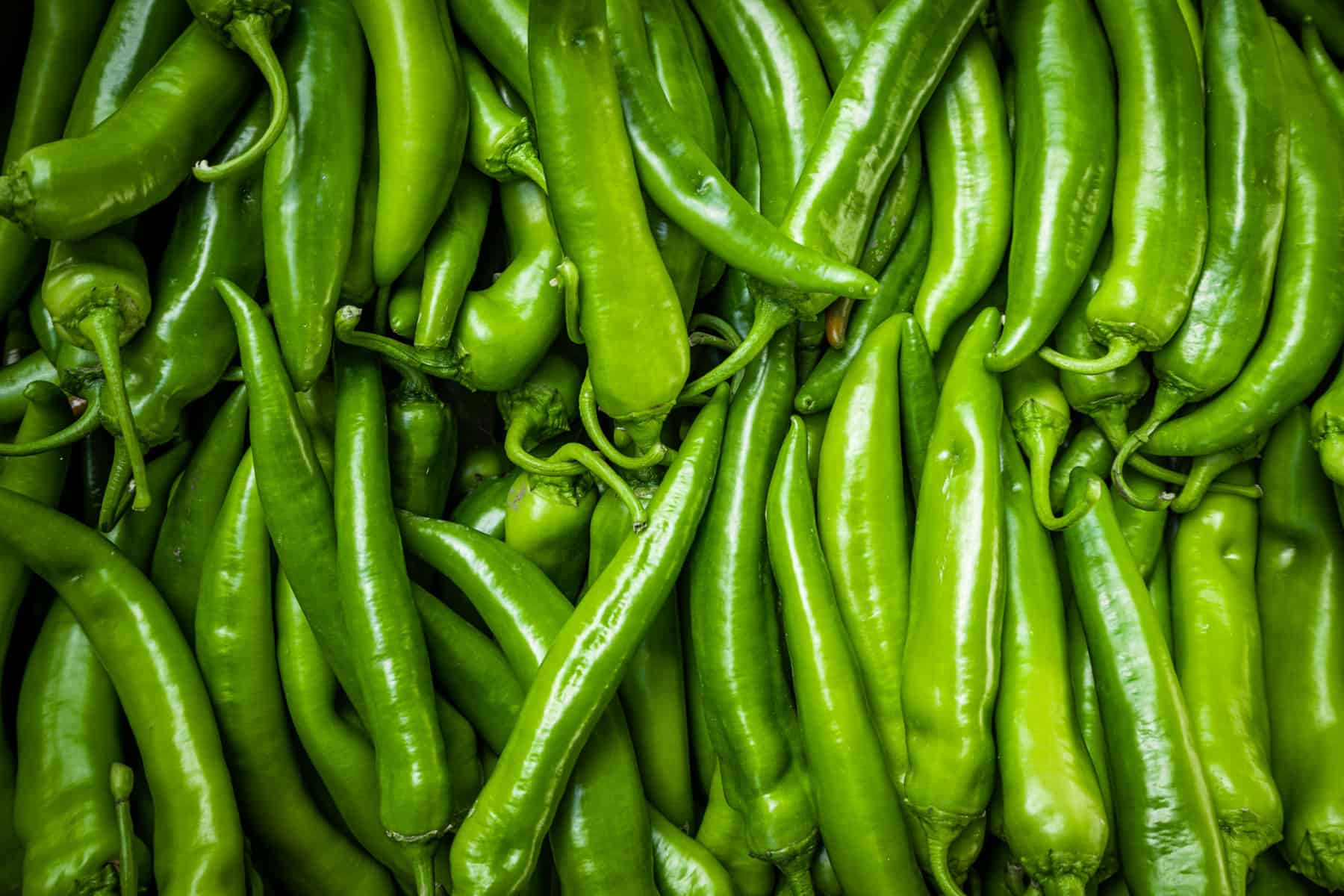 Chipotle Pepper
This smoky delight, known as the chipotle pepper, is actually a ripe, red jalapeño that's been dried and smoked. Its thick walls retain a robust and rich spicy flavor that's unique and distinct in Mexican cuisine. Often used in chili powder, it shares a similar flavor profile with other smoked peppers but stands out with its rich, spicy essence.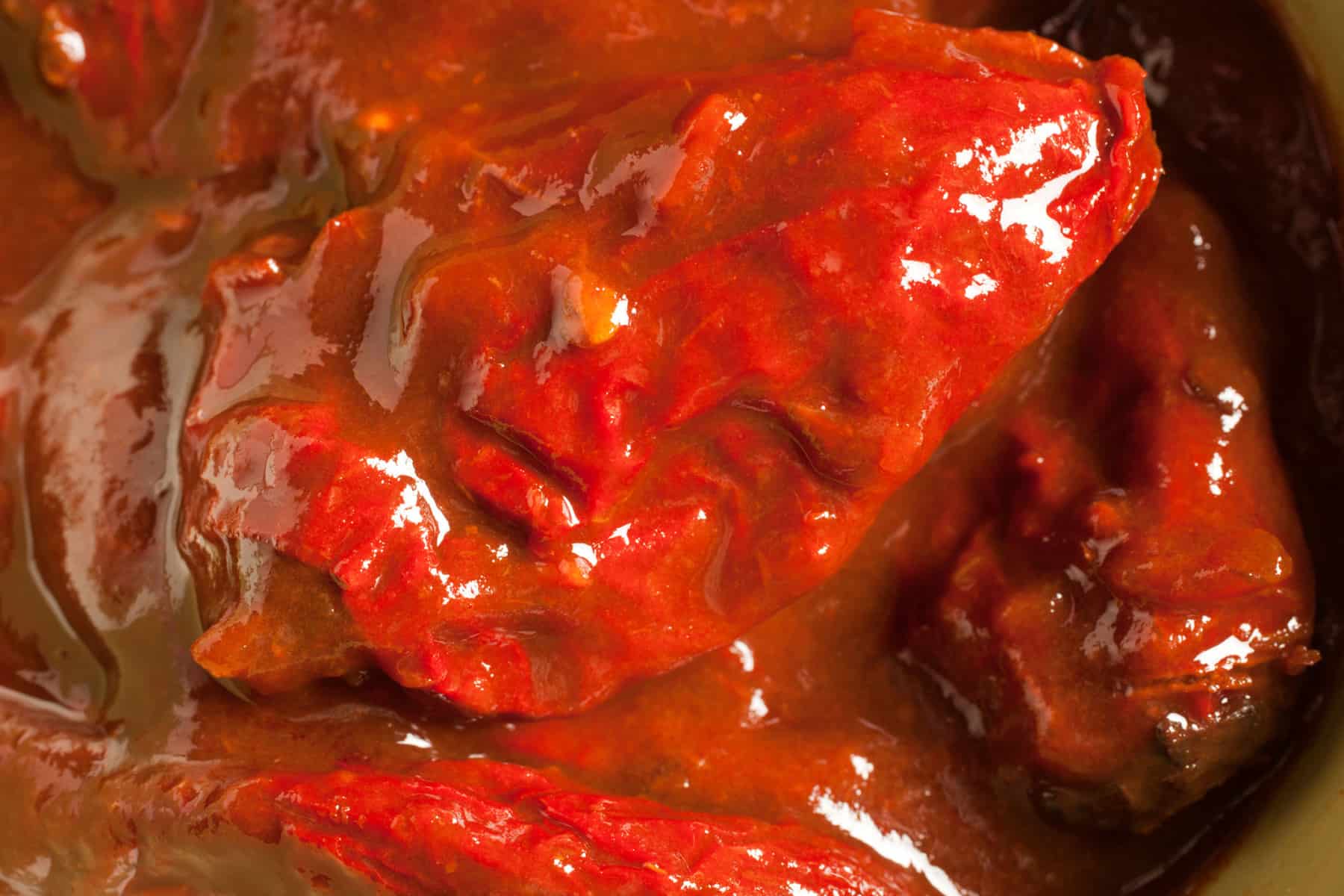 In addition to its dried form, you can also find chipotle peppers canned in a flavorful sauce called Chipotle in Adobo, which makes them a great choice for various dishes, adding a little extra heat and complexity.
Chile de Árbol Pepper
These thin, bright red peppers are known for their spicy flavor and are a staple in Mexican cuisine. Closer in terms of heat to cayenne peppers, they offer a spicy kick that can elevate a variety of dishes.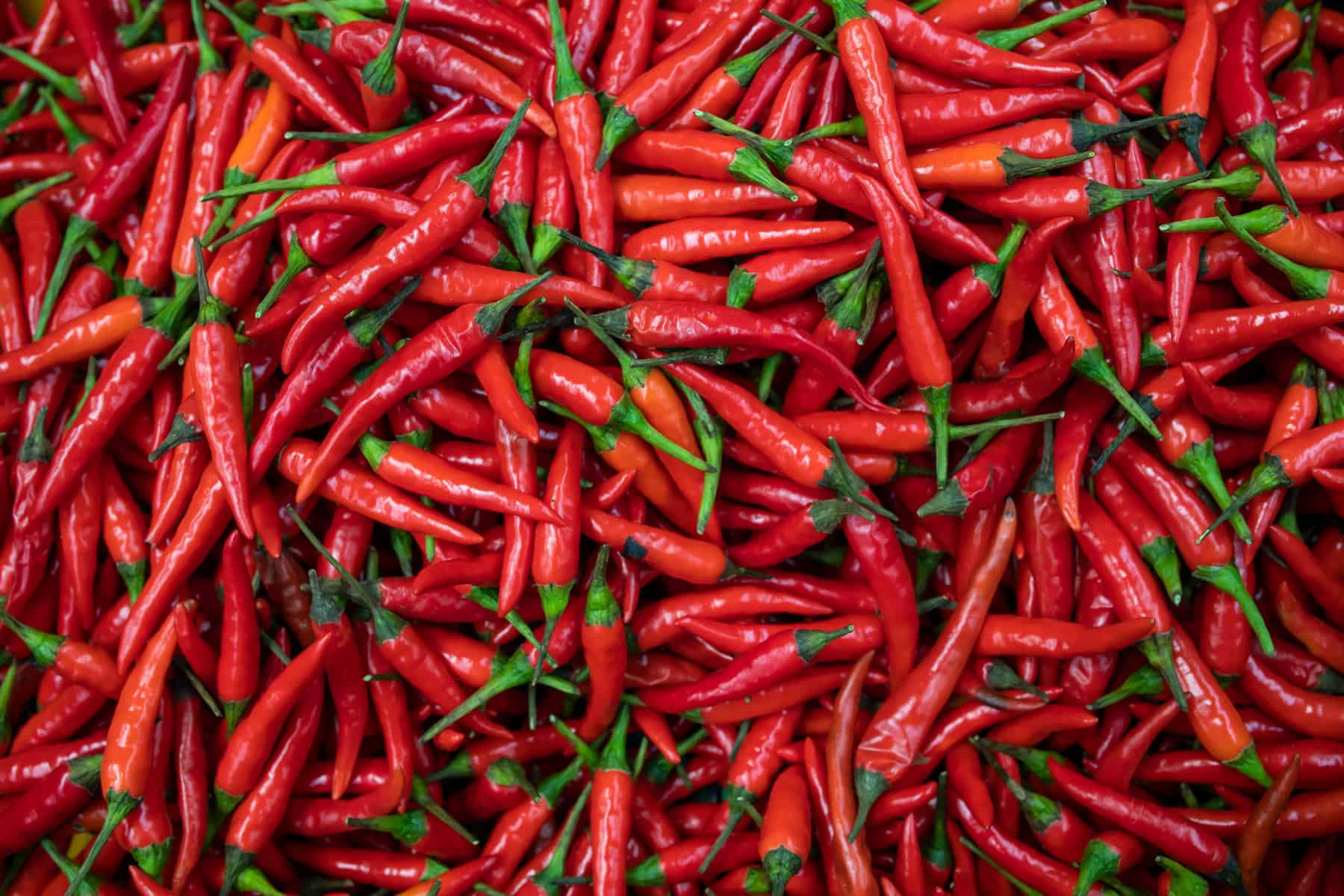 Green Peppers: A Milder Choice
Green peppers, including the green varieties of Fresno and jalapeño peppers, are known for their milder flavor. They can provide a gentle contrast to hot peppers in dishes, offering a refreshing sweetness.
Fun Facts
Wilbur Scoville was a pharmacist who created the Scoville Scale in 1912. This system measures the chemical compound capsaicin, responsible for the heat in peppers. Ranging from mild bell peppers to fiery Carolina Reapers, the Scoville Scale helps chefs like you and me and food enthusiasts discern the spicy food they crave.
It's an essential tool for anyone who loves to explore different levels of heat in their cooking. Could you imagine one of our family cooking nights without knowing the heat level of our chilies?