Speak Easy Vibe with All the Amenities
The Spectator Hotel in Downtown Charleston, South Carolina was drenched in drama. The speak-easy vibe hit the nail on the head and we loved every second.
We haven't traveled a lot lately. Our grand plans of going to Europe in 2020 to celebrate our 10-year anniversary didn't go as planned.  
Given the opportunity to get away without the kids for 4 days, Jon decided he wanted to spoil me a little and go bigger than we normally would.
I am pleased to share our amazing experience at The Spectator Hotel.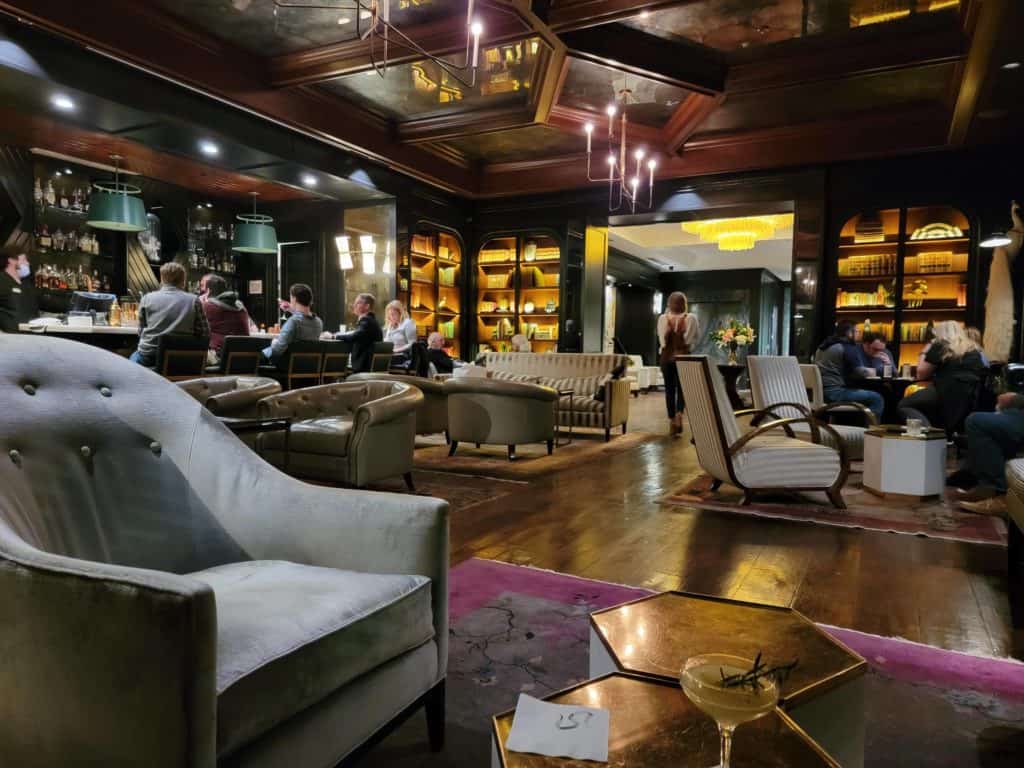 Side Note - To be clear, we generally don't stay in hotels of this caliber. Having a Butler was the best and weirdest experience ever. Twice a day service, one for straightening up + turn down service was next level.
Checking In
At check-in, you are greeted with a complimentary cocktail from the bar which, was delicious and nothing I would have ordered myself. After the general paperwork side, they call down a Butler to come and help you get everything up to your room and settled. We had the pleasure of having Chuck, who was wildly helpful and knowledgeable about all things Charleston.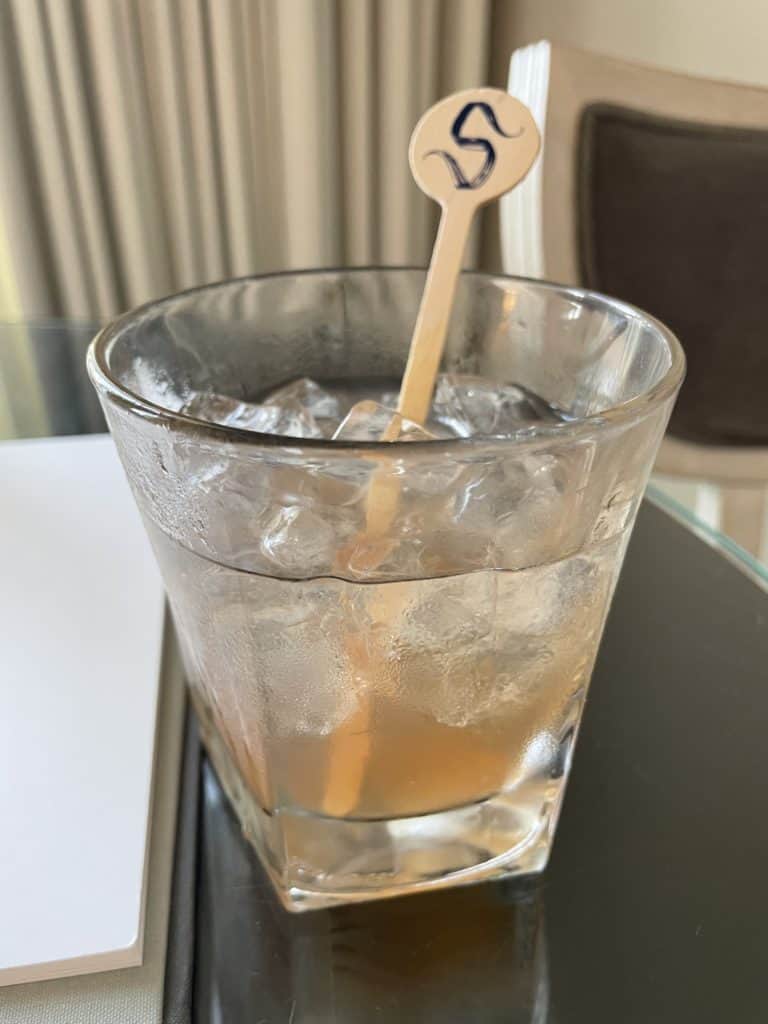 Chuck hung our jackets for us, highlighted must-see spots on the local map, and asked us if we needed any last-minute toiletries or help with dinner reservations. He even took my body pillow, which yes I do travel with, fluffed it, and placed it on the bed. Next level guys, next level. 
The Room
At check-in, we were handed this... Our room & elevator key. The leather tag has the magnetic key inside! While they did give us a standard card key as well, I was pretty obsessed with this guy.
It felt different, special, and fun to hold... In general, a detail I couldn't get over.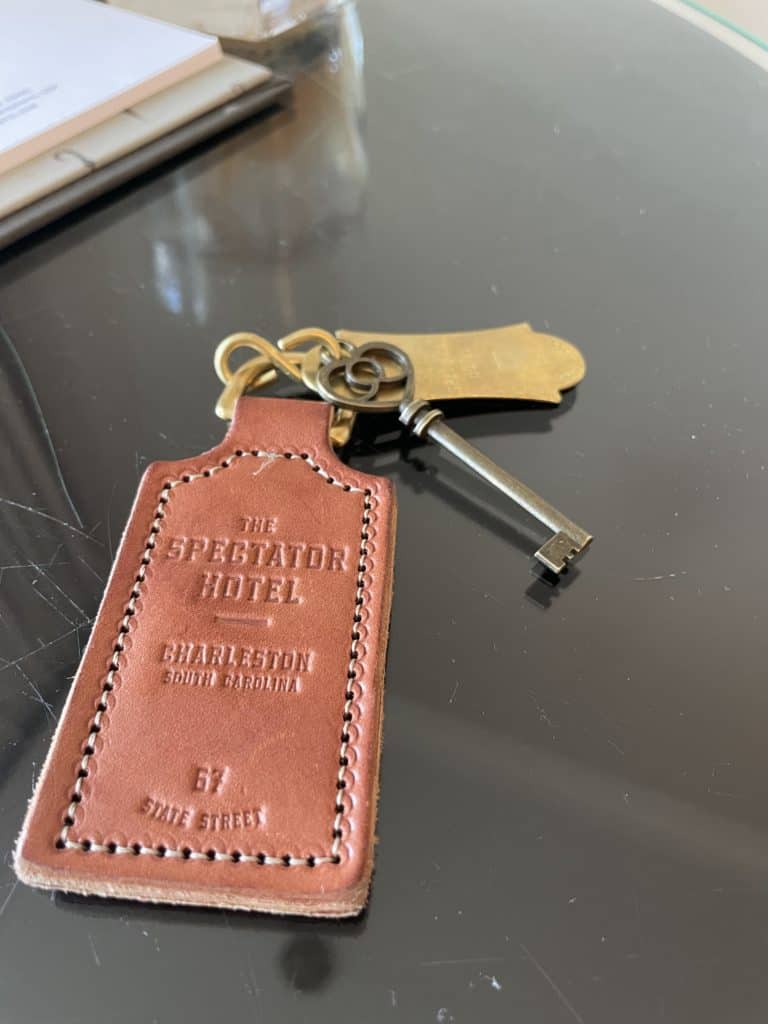 We also did like that the elevator required a key to ride up to your floor. Just an extra level of safety we always appreciated.
The Bar
Everything about the lounge and bar was amazing. The mixologists were so knowledgeable and truly loved what they did. I am not a very adventurous drinker but given the opportunity, I felt like I should push my comfort zone.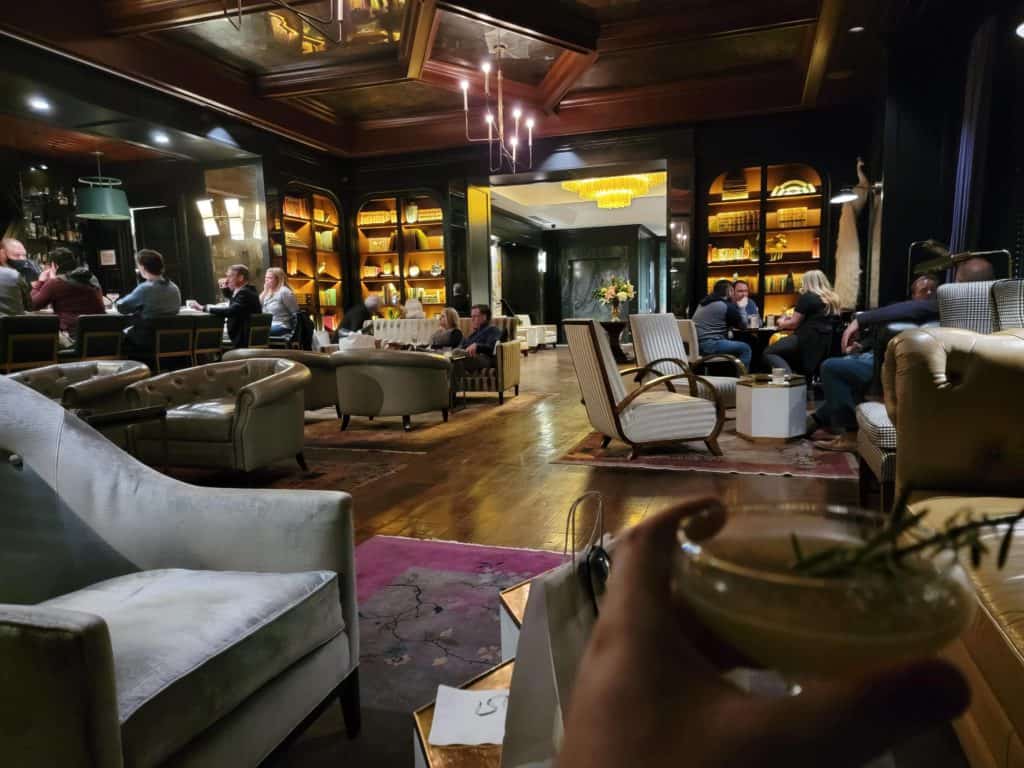 I can not explain how much I enjoyed not only my beverages but also the explanations behind them. There is something so special when someone shares something they love and are passionate about with you. That was my experience. I got a sneak peek into the world of mixology and I loved every second of it.
Side Note: To the girl, we met at the hotel bar in the purple dress... I'm so sorry your heart was broken but a stupid boy. I hope you have happily moved on and haven't shed one more tear. Your friend from NY who Venmo'ed you $ for a glass of Dom Perignon is a real MVP.
Spectator Hotel Extras
It may seem little, but every day we had a basket of snacks in our room. At first, we assumed "Awe, a welcome basket!" No! Anytime we ate anything from this basket it was refilled when we returned. We ate 3 bags of those chips! It may be a silly thing to be excited about, but if you are new here... I like food. This never-ending free snack basket spoke to my love language.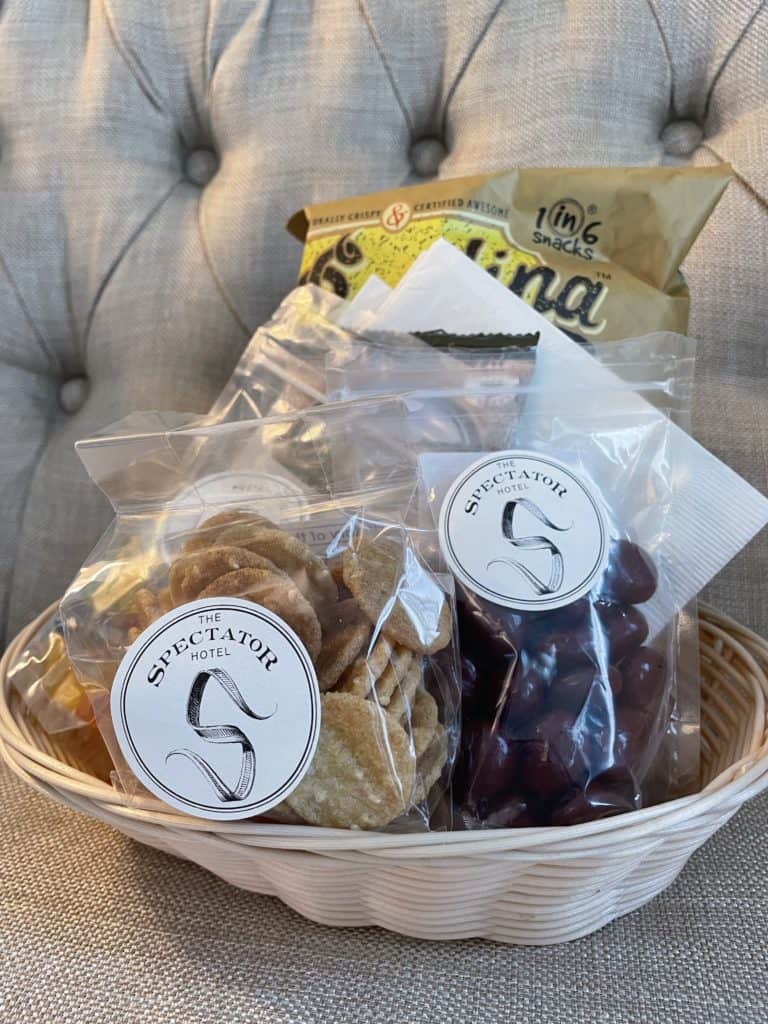 The same thing applied to the mini-fridge which has glass soda bottles, water, and sparkling water. All were refilled, for free, anytime they cleaned the room. 
You may be asking yourself, why I took a picture of the toilet paper? I didn't... I took a picture of the moist wipes NEXT to the toilet paper. I have never seen this in a hotel before, and I'm just going to say that I was here for it. Thank you Spectator Hotel for the extra clean bottom.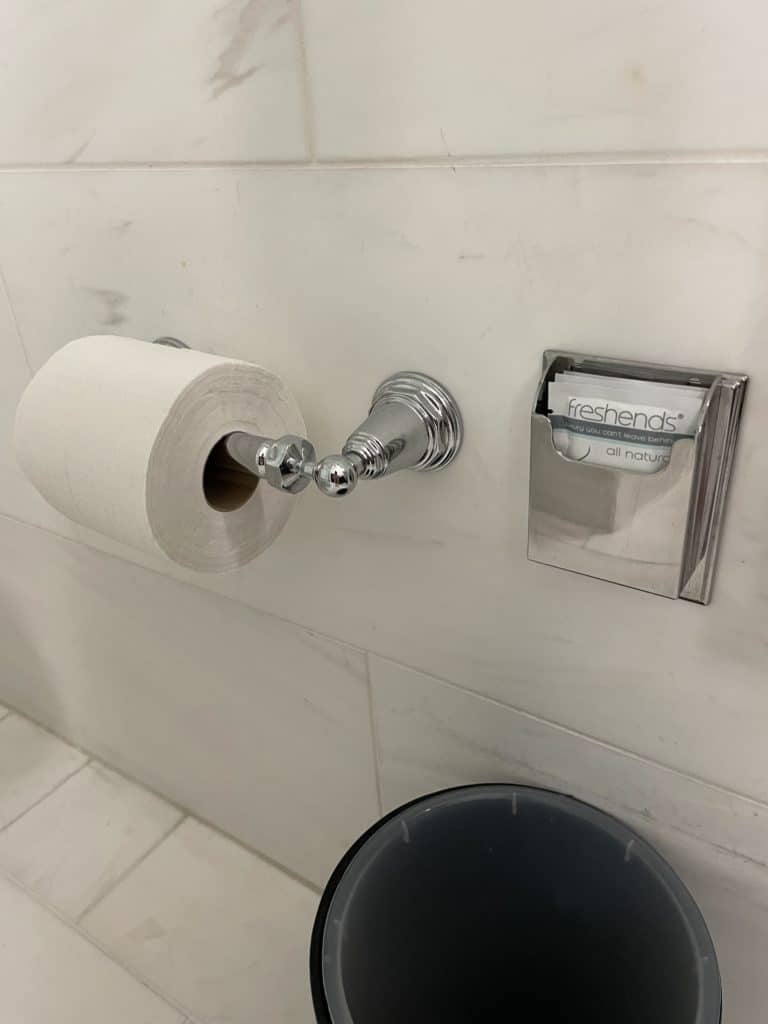 In Closing
We truly had the best time. The Spectator Hotel in Charleston, South Carolina (and just Charleston in general) was more fun than I thought it would be and I loved our experience. I don't think we would have the same feeling if we wouldn't have been able to be downtown and within walking distance of everything. 
We only got in the car once and it was to drive to The Angel Tree and SEWE to watch the puppies jump off the dock. Which I also 10/10 recommend.
Living on the East Coast and only having 4 days to get away, we needed something different by not far and Charleston hit the nail on the head. If you want to see more of what we did while we were there, check out our TikTok & Instagram.
Thank you Spectator Hotel for helping us recharge. We loved every second.
Cheers,
Tabi
Want to see more?
Have questions or want a recommendation? Just ask! I'd love to help.
Also, don't forget to check out my Tiktoks! I posted everywhere we ate and drank our whole trip. It was a blast and there are a ton of great recommendations 
Check out some of our other travel destinations...