Welcome, sausage enthusiasts! Today we're embarking on a flavorful journey to explore two amazing varieties of sausage - Chorizo vs Andouille. So, fasten your taste buds as we delve into the world of spicy and smoky flavors!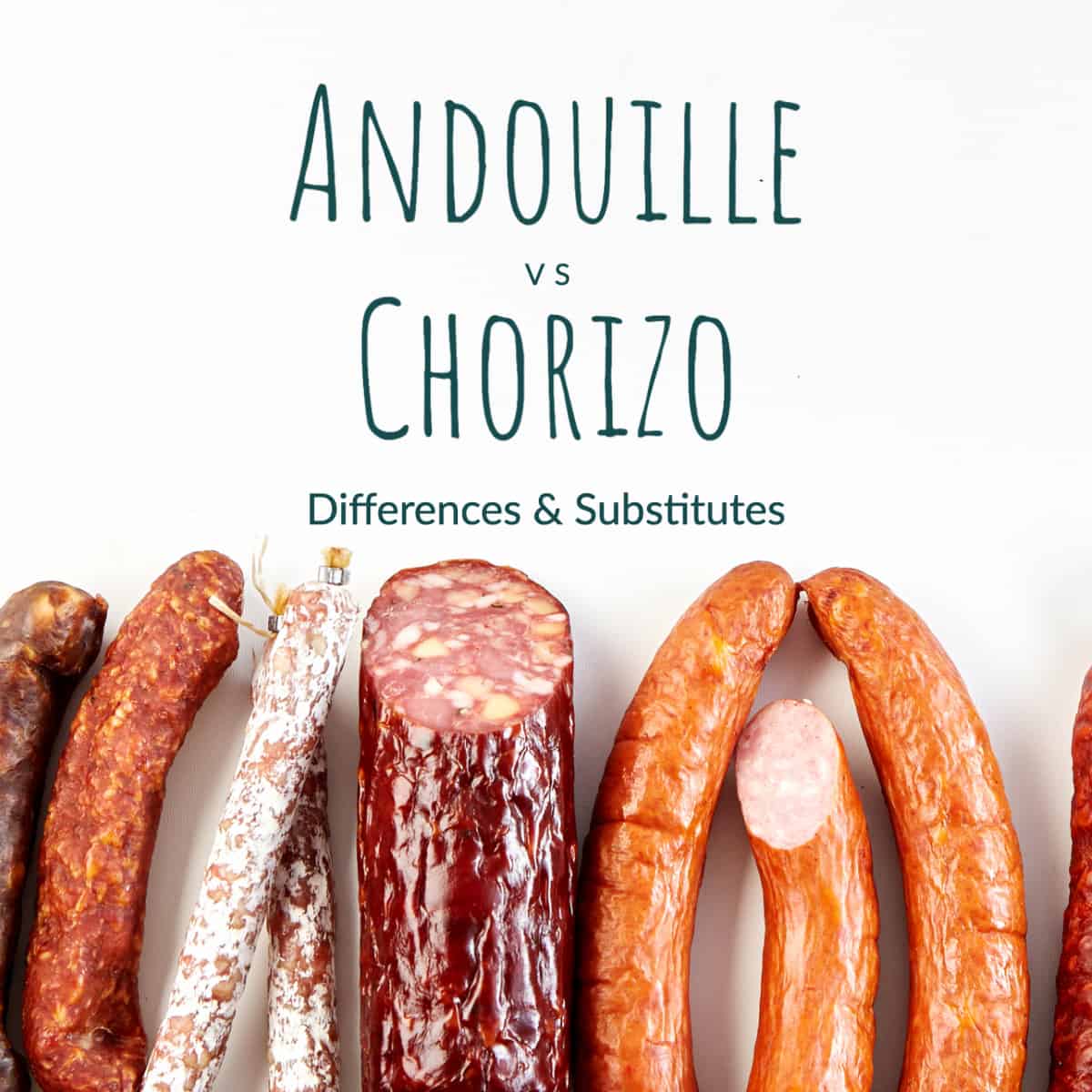 Jump to:
What is Chorizo?
Mexican Chorizo is a fresh sausage made from ground meat, usually pork. This Mexican sausage is famous for its spicy flavor and rich, red hue, thanks to a delightful combination of chili pepper and red pepper flakes. We have our own chorizo recipe if you feel like making your own!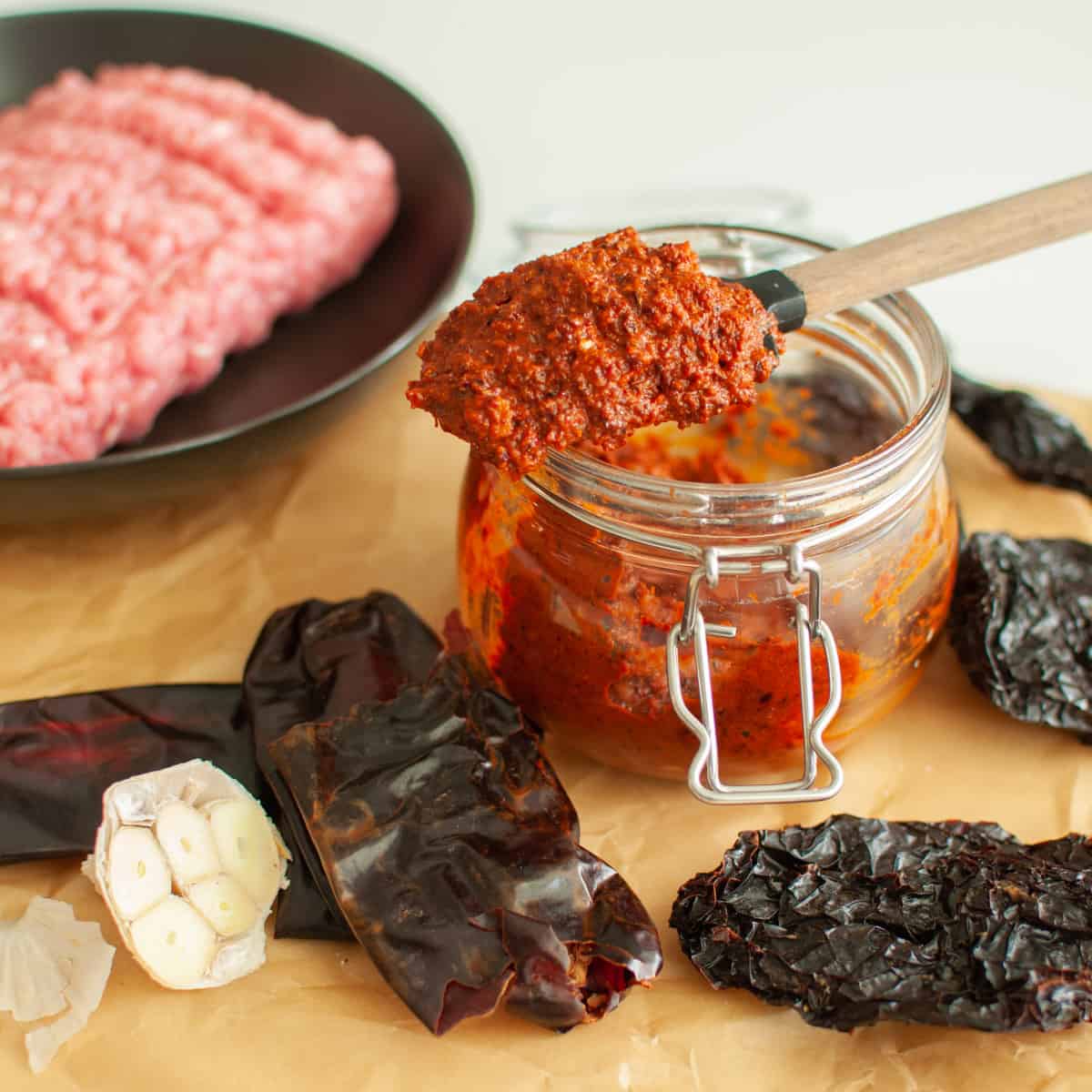 The ground meat mixture is often blended with various spices and vinegar, and it's a great addition to tacos and other Mexican cuisine dishes. We use Mexican Chorizo in lots of dishes across Tabetha's Table!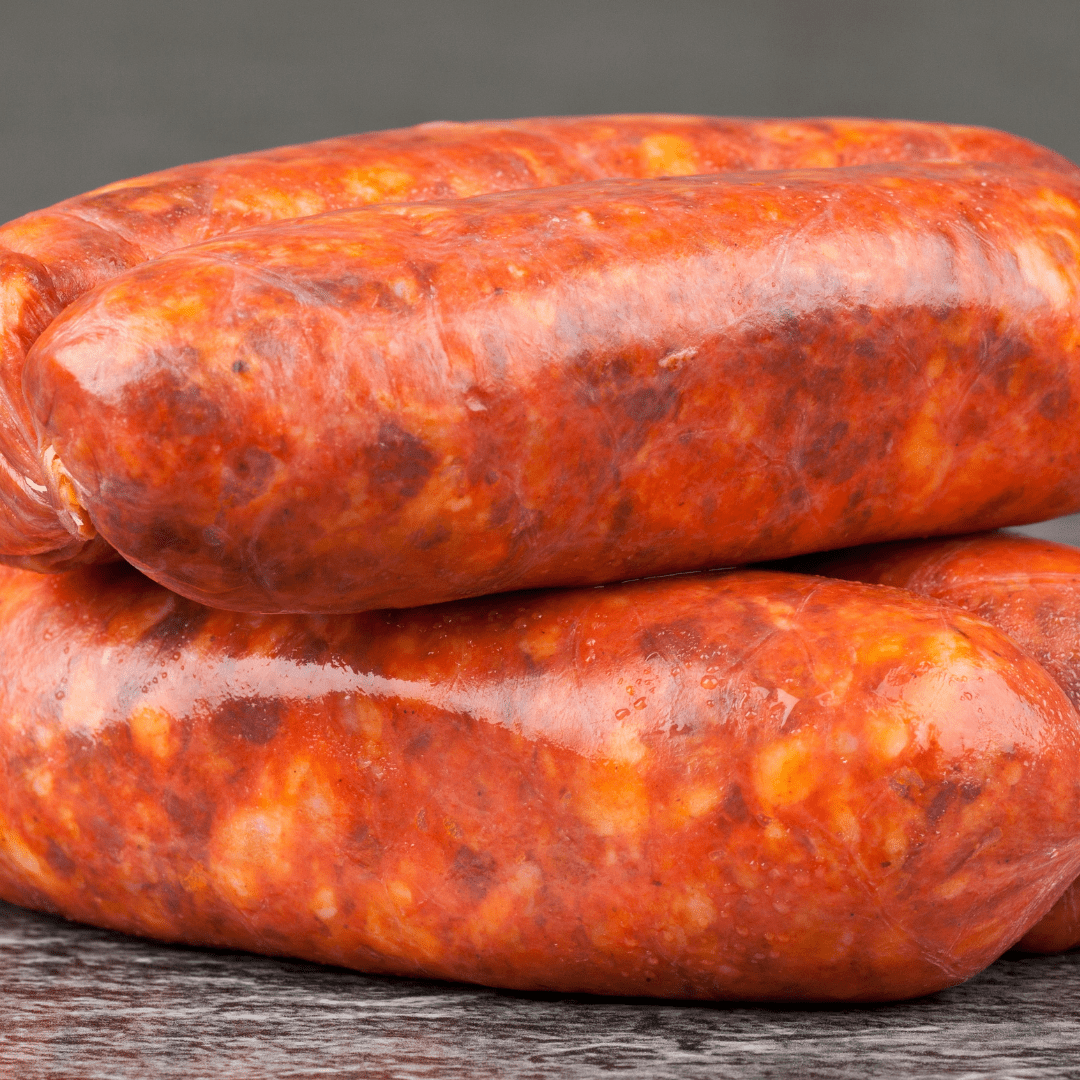 Spanish Chorizo
On the other hand, Spanish Chorizo is a smoked pork sausage that has been cured. This Spanish version boasts a distinct flavor, thanks to the key ingredient – Spanish paprika.
Unlike its Mexican counterpart, Spanish Chorizo is often enjoyed sliced, with its smoky flavor and dark red color making it a standout in tapas and other Spanish delicacies. Making it one of my favorite meats to add to our homemade charcuterie boards.
Portuguese Chorizo
Not to be left out, let's mention Portuguese Chorizo, which is similar to the Spanish variety but often contains white wine for an extra kick!
Andouille Sausage
Now, let's paddle across the pond to Southern Louisiana, the Andouille capital of the world. A coarse-grained smoked sausage, Andouille is made using pork, garlic, pepper, onions, wine, and seasonings. The Cajun-style sausage, brought by French immigrants, has a smoky flavor and a slightly spicy taste due to cayenne pepper.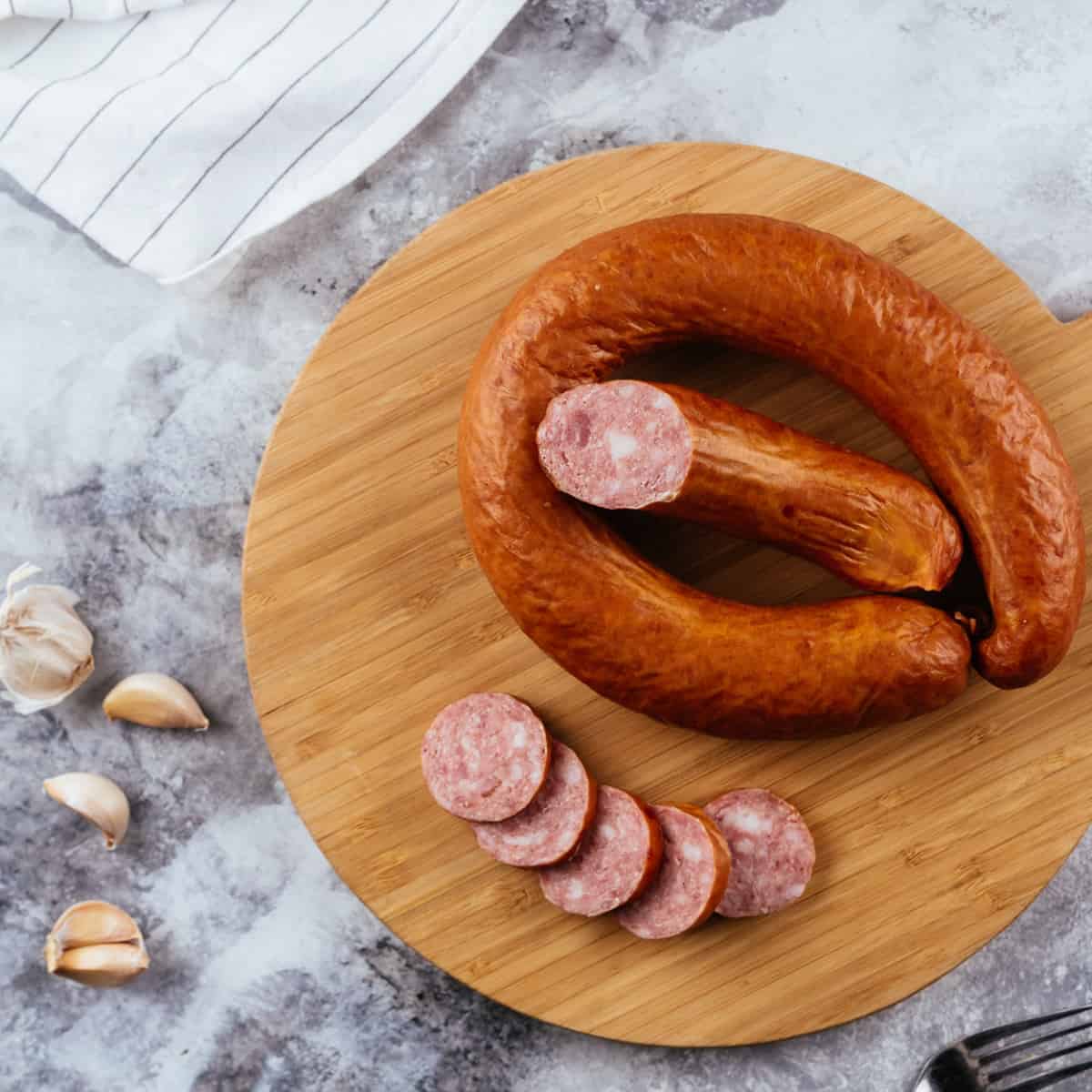 Cajun Andouille
Cajun Andouille is the star of many Creole and Cajun dishes. It's made from smoked pork butt and has a strong flavor due to the various spices and seasoning. It is smoked again over pecan wood and sugar cane for that extra flavor.
French Andouille
French Andouille, on the other hand, is made primarily from the pig's large intestine. It has a different texture and a unique flavor compared to Cajun Andouille and is a staple in French creole cooking.
Spice Differences
Chorizo is generally spicier than Andouille. Mexican Chorizo, in particular, can pack some heat due to the chili peppers, while the smoky Spanish Paprika gives the Spanish Chorizo a different kind of spice. Andouille has more of a smoky spice due to the cayenne and black pepper.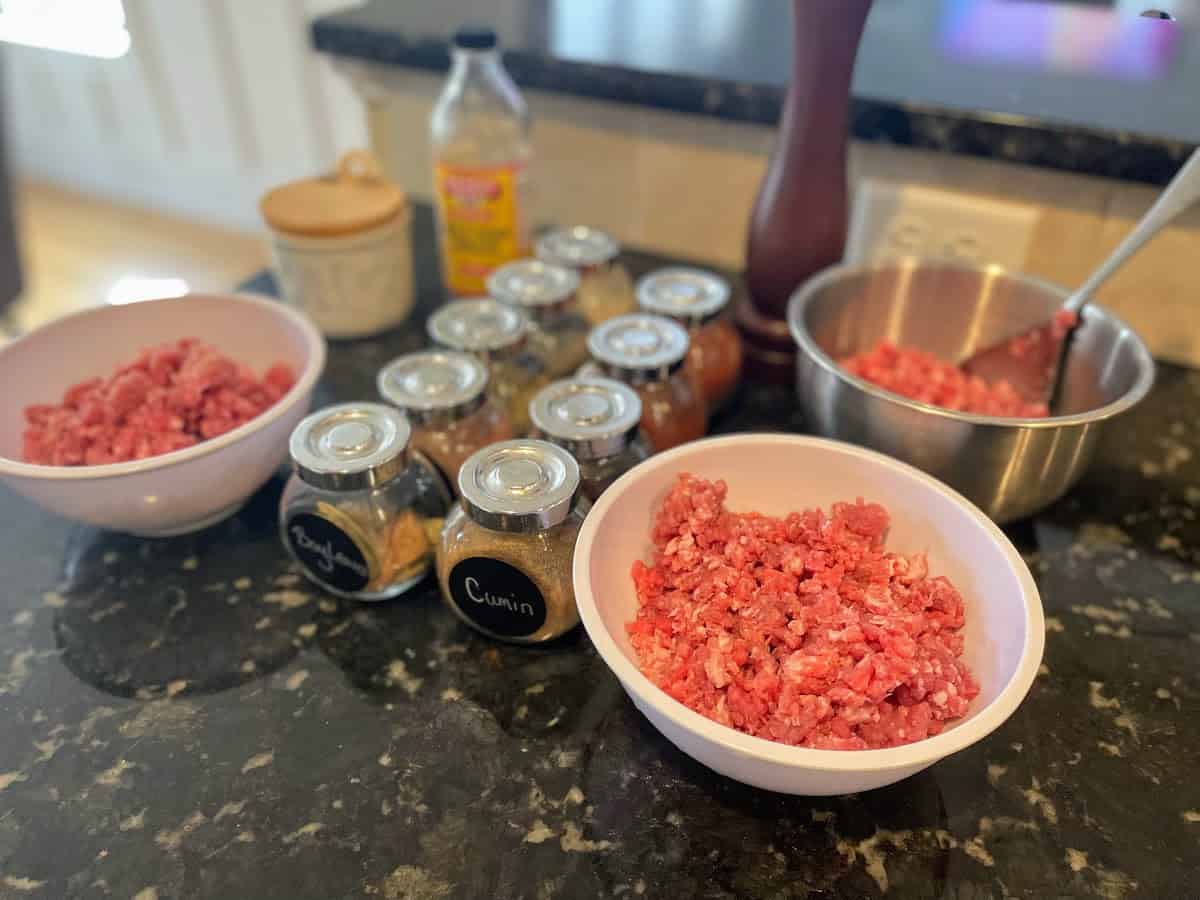 Perfect Substitutes
Need a good substitute for Andouille or Chorizo? Try adding XXXX to spicy Italian sausage for an emergency chorizo substitution or Polish Kielbasa for andouille. They may not have the same spice level, but they can be a great way to bring in different flavors.
Our In-House Recipes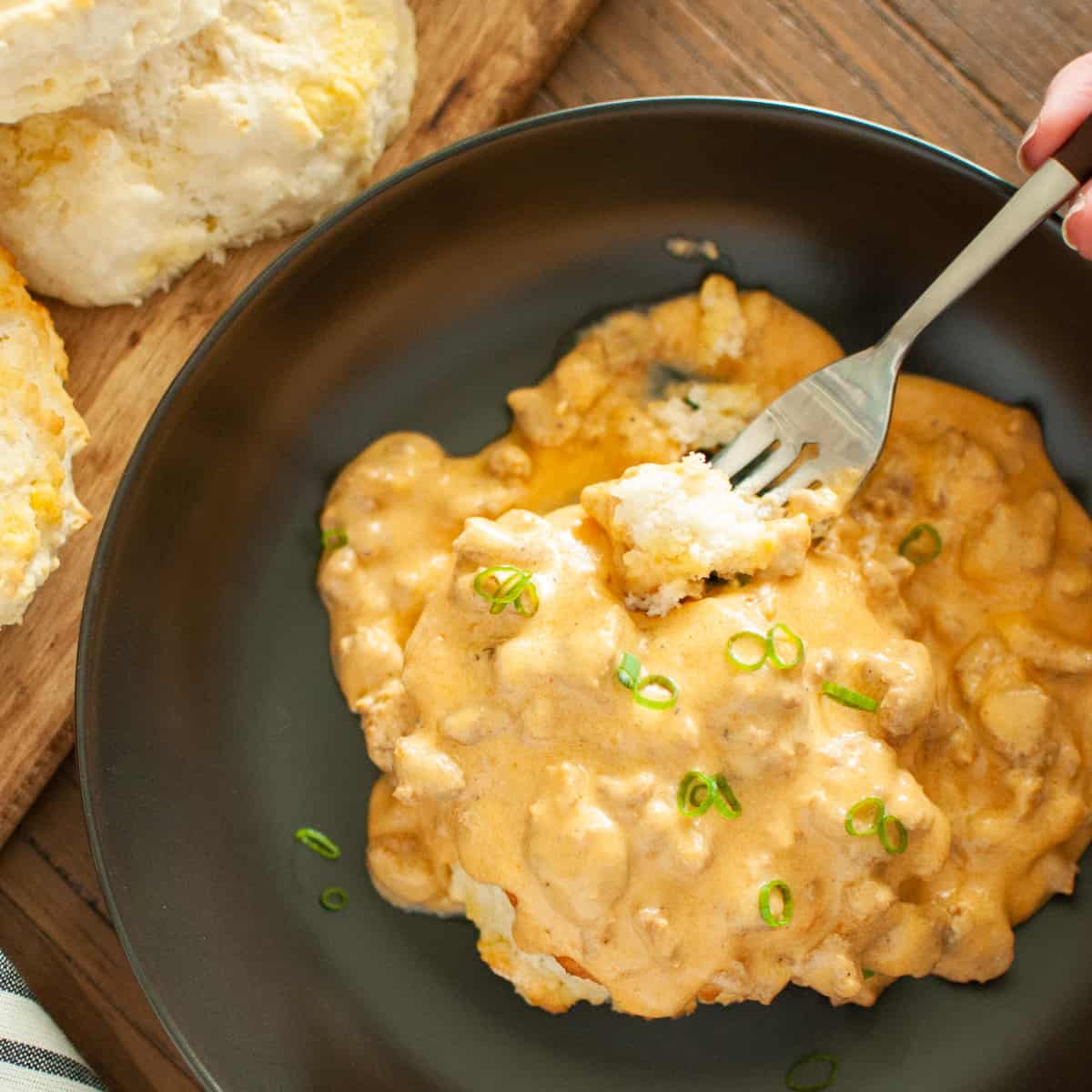 Our Chorizo Sausage Gravy is the perfect way to get big, spicy, smoky flavor into a breakfast classic. Serve over your favorite biscuits and thoroughly enjoy!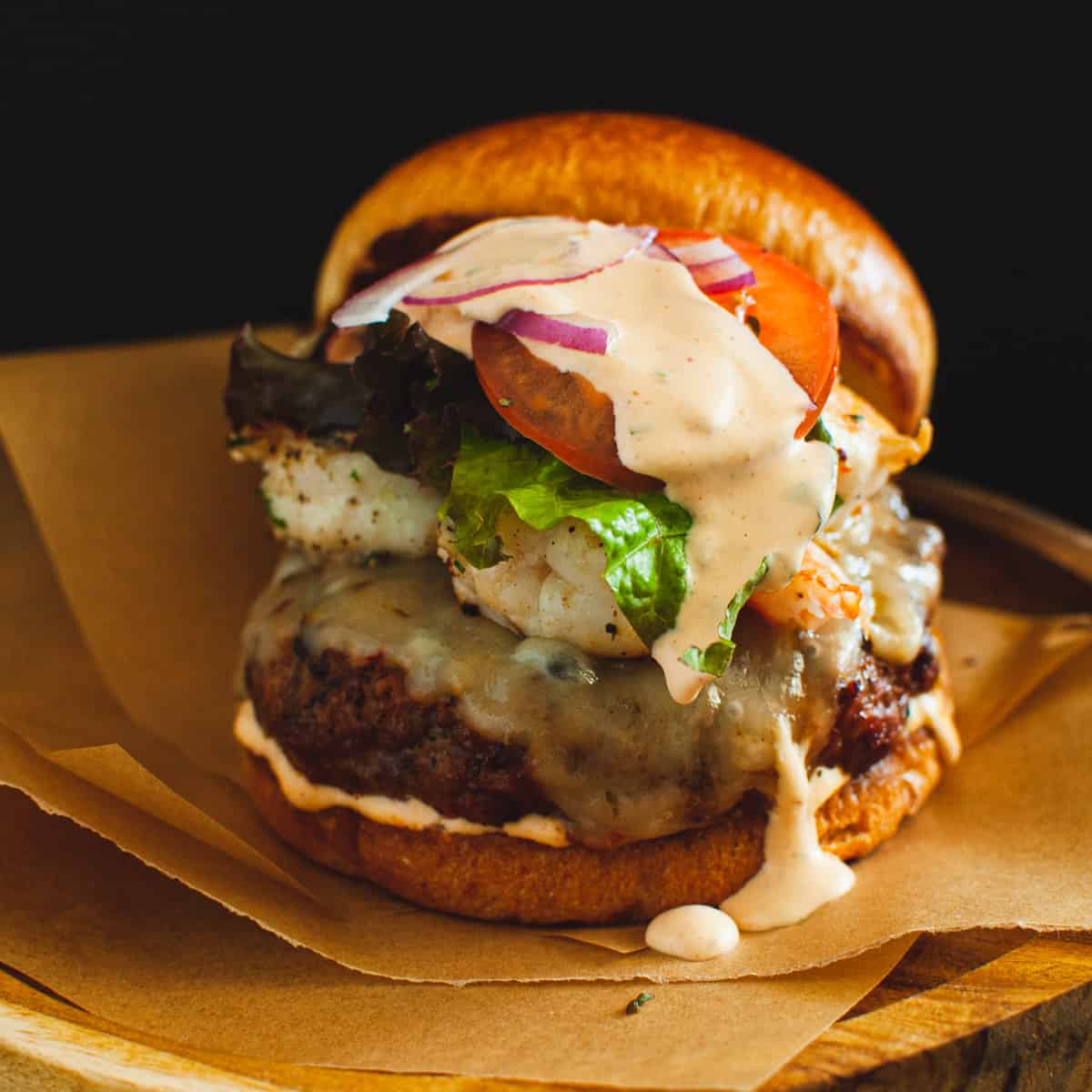 Everything about this Chorizo Burger is delicious. It's a 50/50 blend of beef and chorizo, layered with pepperjack cheese, cilantro lime shrimp, and a sriracha aioli to set it all off. Perfectly smashed between a toasted brioche bun!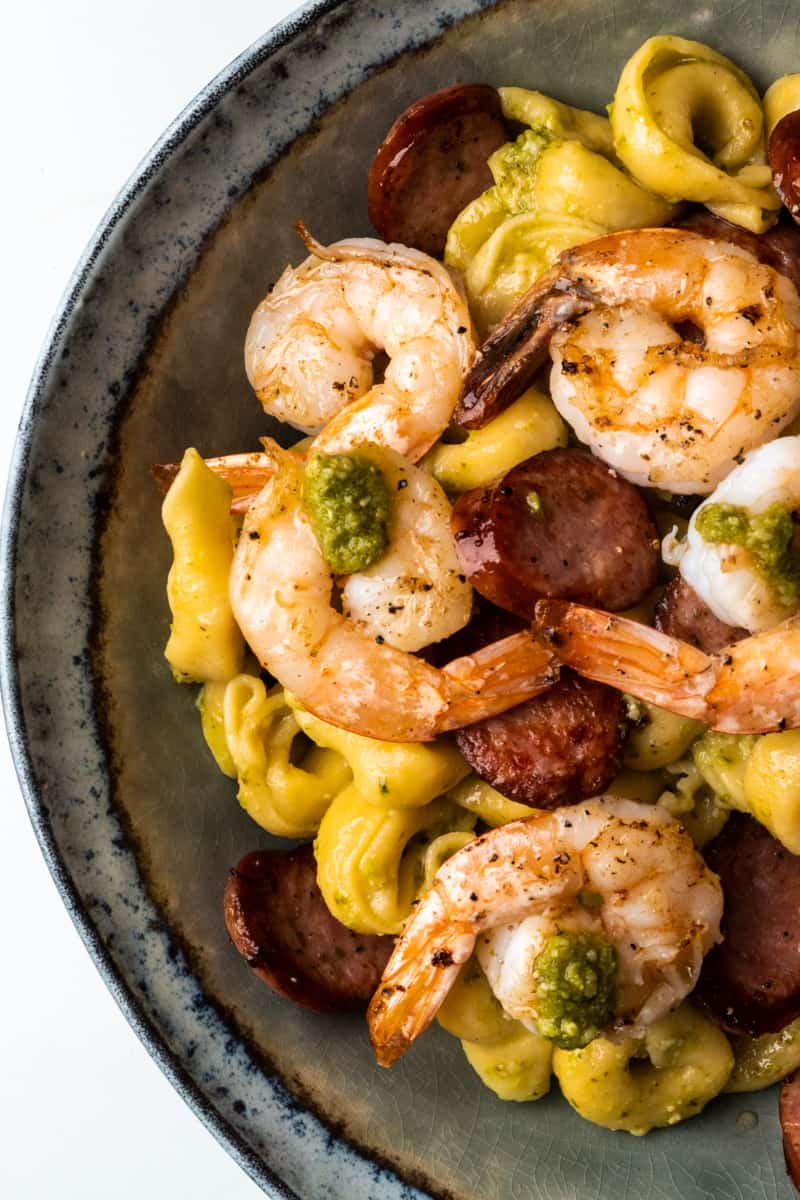 Seafood fan? Our Shrimp and Andouille Pesto Pasta Recipe is a must-try! It's so simple, and ready in 20 minutes.
Alternative Options
While pork takes center stage in traditional Chorizo and Andouille sausages, the contemporary culinary world has embraced diverse options for those seeking alternatives.
Tofu Sausages
For vegetarians or those looking to reduce meat consumption, tofu sausages have emerged as a popular alternative. They can be seasoned with similar spices to replicate the distinct flavors of Chorizo and Andouille. Though the texture might not be the same, they're a great addition to various dishes.
Chicken and Turkey Sausages
Poultry-based sausages, such as chicken and turkey, offer a lighter alternative to traditional pork sausages. They can be spiced with red peppers, cayenne pepper, and black pepper to mimic the flavors of Chorizo and Andouille.
German Bratwurst and Polish Kielbasa
For a different take, German Bratwurst and Polish Kielbasa can be used as substitutes. Though their flavor profiles are unique, they share some characteristics with Andouille and Chorizo, such as being coarse-grained smoked sausages. These European varieties can be used in Cajun recipes and Creole dishes, adding a touch of European flair.
Customizing Your Sausage
Don't be afraid to get creative! Mixing ground beef or different types of meat can lead to delightful results. Experiment with various spices, wine, and even rice filler to achieve the perfect balance between spicy and smoky flavors.
Remember, the sausage world is rich and varied. While Chorizo and Andouille hold a special place, don't hesitate to venture out and try new combinations. Your taste buds will thank you!
Chorizo and Andouille sausages both offer a symphony of flavors. Whether it's the spicy Mexican Chorizo, the smoky Spanish variety, or the rich, flavorful Andouille, there's a sausage variety for everyone. Experiment with these sausages in a variety of dishes and don't be afraid to kick up the spice level for that extra flavor!