Making homemade Mexican chorizo is so much easier than you think. You might need to track down a few random spices, which I've linked in the recipe, but other than that it's just blending up some spices and mixing it all together.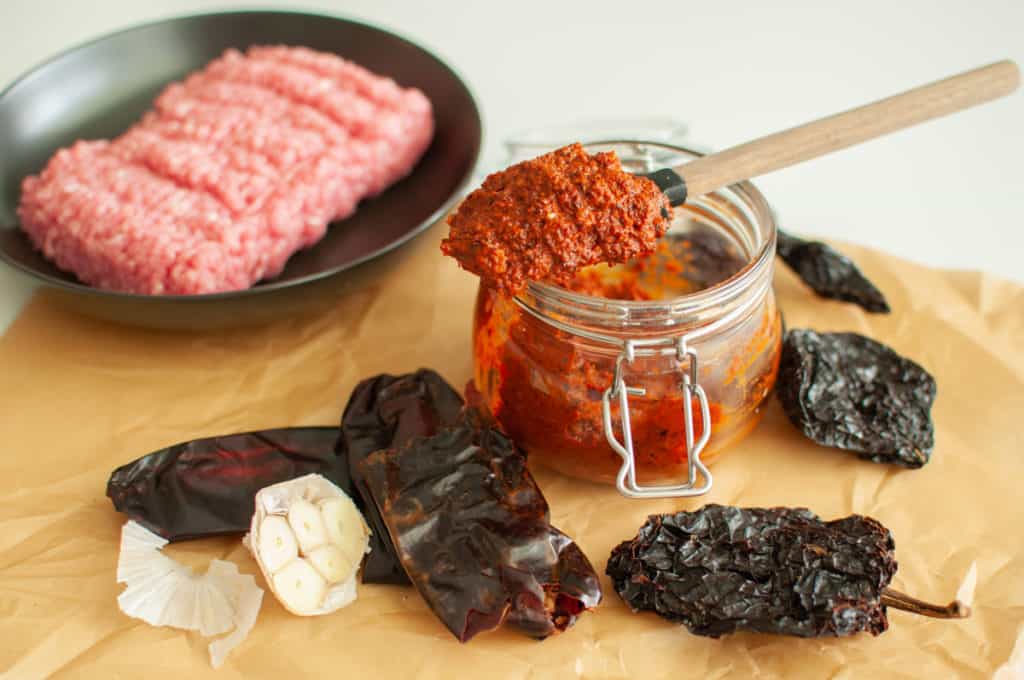 Fun fact: There is Mexican chorizo & Spanish chorizo. When you think Spanish chorizo, think charcuterie board. When you think Mexican chorizo, think of yummy, crumbly, smokey, spicy meat. Mmmmmm.
Why Make Homemade Chorizo?
This all started because I have been struggling to find store-bought chorizo that resembles anything I get when I order out at restaurants. I want crumbly chorizo I can make sausage gravy with, put in my omelets, or make chori pollo with.
Does this make me a little excessive? Yes, but I don't like food, I love it. So I spent two days with Jon in the kitchen and made 4 batches of chorizo before we finally found it. The perfect homemade Mexican chorizo...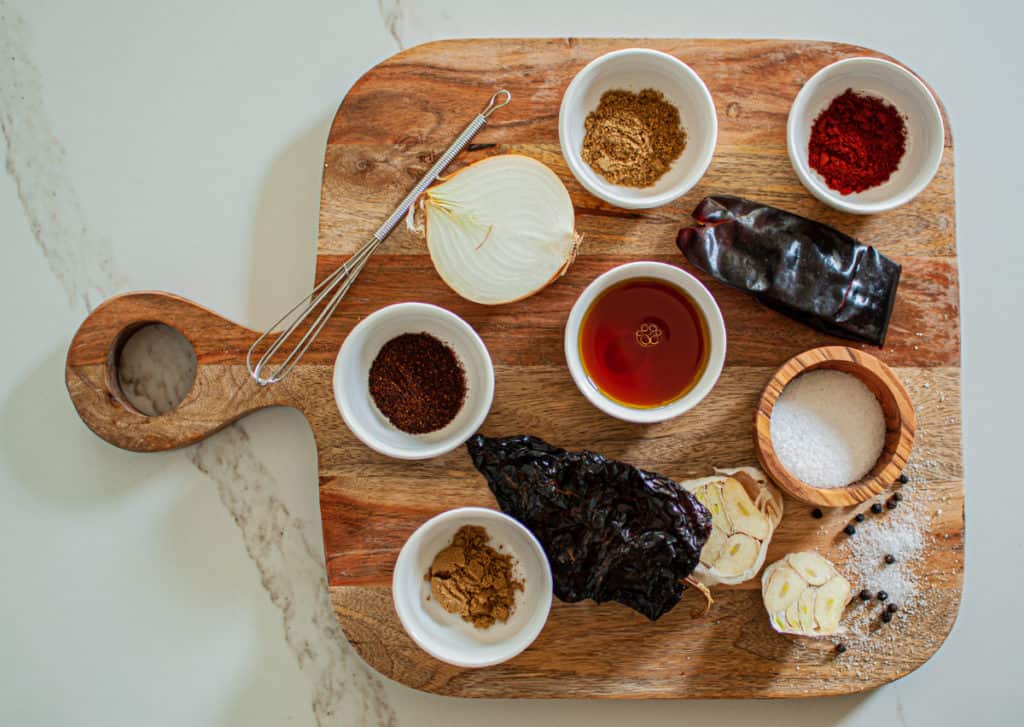 Guajillo & Ancho Peppers
The peppers I used were dried and whole. You should be able to find these in the international section at your grocery store, but if you can't Amazon also sells them, and I've linked them below.
I grind the peppers myself using an old coffee grinder that I got from Goodwill for $1. Use a pair of kitchen scissors and cut them into small enough pieces so they fit, leaving the seeds but removing the stem from the ancho. Grind them up until they resemble standard spices you'd see in your pantry.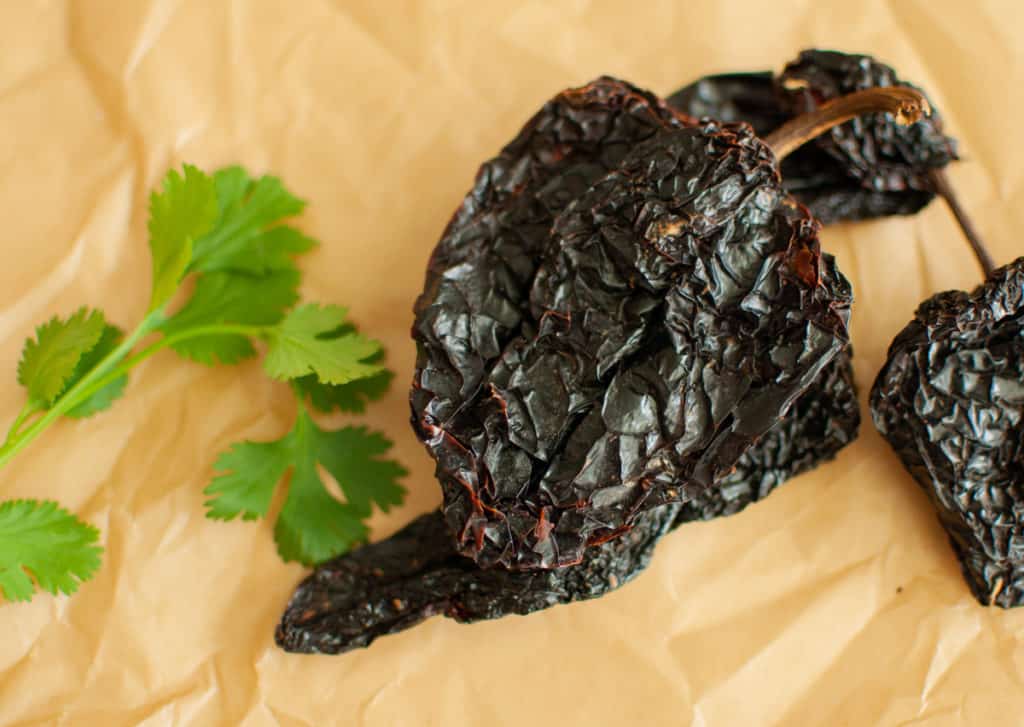 I've found that an average size ancho pepper is equivalent to 4tsp. Don't forget to remove the stem!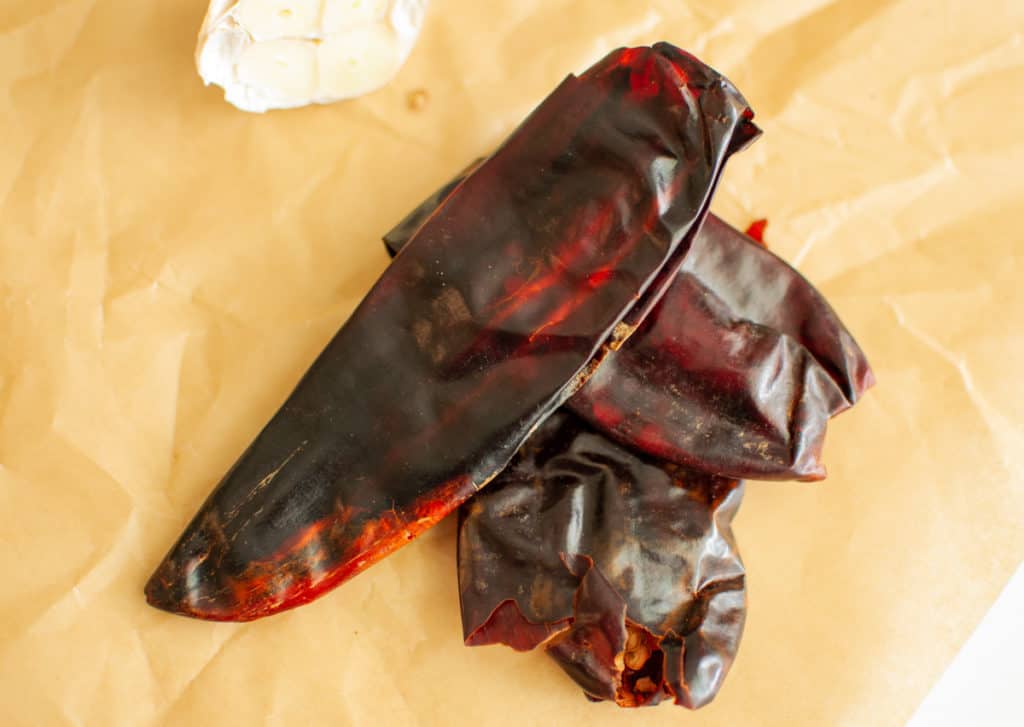 The average size guajillo pepper is equivalent to around 3 tsp.
What Should Make Mexican Chorizo For?
I will eat chorizo for breakfast lunch or dinner. Throw it in some queso and you've got an appetizer too... Don't judge me. This chorizo burger is amazing, but just poke around Tabetha's Table and you'll keep seeing it pop up.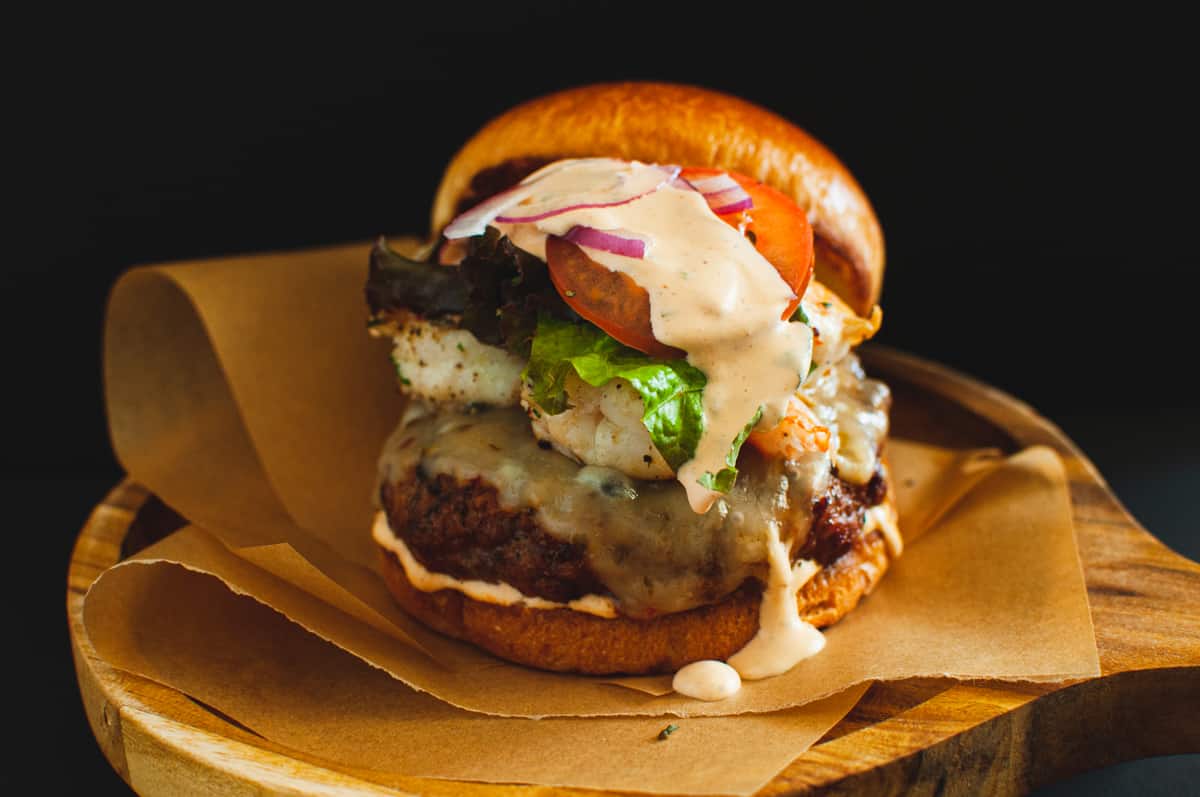 Storing Your Chorizo
We recently wrote a whole article on how long homemade chorizo lasts in the fridge so for a ton of details and guidance I would recommend checking it out.
Generally, Homemade Mexican chorizo can be kept raw, in the fridge, for up to 3 to 4 days after you make it. Make sure to check the best-by-date on the ground pork you'll be using! Assuring it has at least 3 to 4 days of remaining shelf life on it as well as storing properly in an airtight container will lengthen the fridge life.
The addition of vinegar in your recipe also helps to extend the fridge life slightly, but not by much. If you are planning to store the chorizo for a longer period of time, it is recommended to freeze it instead.
I made this recipe in larger batches and like to freeze it. That way I can pull out a half pound at a time, use it in a few recipes, and then still have multiple left in the freezer, ready and waiting.
All I do is weigh out 8oz (a half pound) and put them in freezer zip-lock bags, and smash them down until they lay flat. I always label them "Chorizo" and give them a date. That way I can use the oldest first if I end up making another batch later on.
📖 Recipe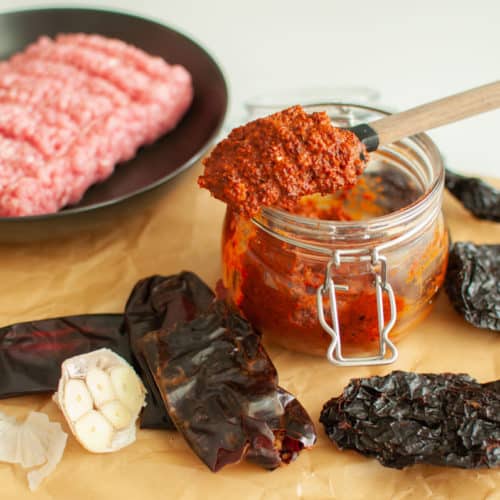 Mexican Chorizo from Scratch
Fresh Mexican Chorizo from Scratch
Ingredients
1

Pound

Ground Pork

3

teaspoon

Ancho Chili Pepper -

dried (around 1 pepper)

1 ½

teaspoon

Guajillo Chili Pepper -

dried (around 1 pepper)

1 ½

teaspoon

Ground Corriander

1

teaspoon

Smoked Paprika

1

teaspoon

Chipotle Powder

-

for heat

1

teaspoon

Cumin

1

tablespoon

Olive Oil

2

tablespoon

Red Wine Vinegar

½

White Onion

3

teaspoon

Garlic

-

minced

1

teaspoon

Kosher Salt

1

teaspoon

Fresh Ground Pepper
Instructions
Put the pork in a large mixing bowl and set aside

All remaining ingredients get blended together. I used an immersion blender, but a standard blender or food processor would also work.

The spice mixture is supposed to be pretty thick and paste-like. If it's too thick and won't blend add a little water.

Add the spice mixture to the pork. Try not to use your hands as the peppers will not only stain your hands but also might cause some irritation. I recommend using gloves or a rubber spatula.

You can use this right away, but if you want to level up, cover it and leave it in the fridge overnight.
Nutrition
Calories:
237
kcal
Carbohydrates:
4
g
Protein:
13
g
Fat:
19
g
Saturated Fat:
6
g
Polyunsaturated Fat:
2
g
Monounsaturated Fat:
9
g
Cholesterol:
54
mg
Sodium:
439
mg
Potassium:
305
mg
Fiber:
1
g
Sugar:
1
g
Vitamin A:
926
IU
Vitamin C:
3
mg
Calcium:
22
mg
Iron:
1
mg