Did you know there is a Mojito mint plant? There are actually over 15 different species of mint plants with the most popular obviously being spearmint & peppermint. But which mint is the best choice for your summer cocktail? Don't fret. We are going to break down the mojito mint plant vs spearmint plant and many many more below. Plus how to use the different flavor profiles of each in your latest recipes.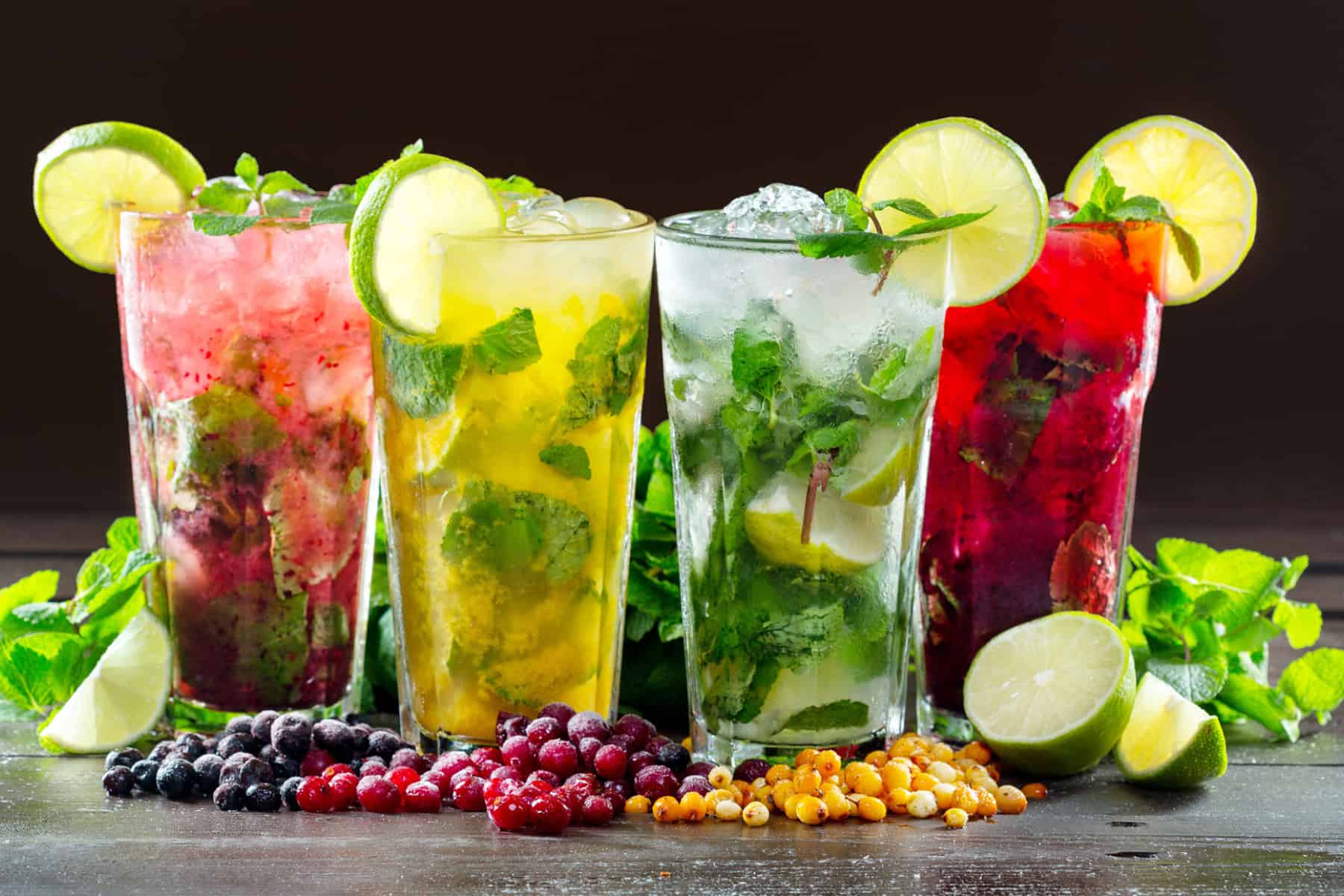 Jump to:
Mojito Mint vs Spearmint
While there is such a thing as mojito-specific mint, spearmint is the one you will find the most at your local grocery store. Mojito Mint is naturally slightly sweeter, but both spearmint and mojito mint would work just fine in a Classic Mojito.
If you are looking to grow mint just for this cocktail, I would consider buying mojito mint specifically. Otherwise, I would stick to something more generic like spearmint, and use it across multiple recipes.
Varieties of Mint
Peppermint and spearmint are the most popular types of mint in North America, but there are many different types of mint, each with its own unique flavor profile.
Chocolate mint, pineapple mint, orange mint, water mint, ginger mint, and Corsican mint are just a few examples of mint varieties that are less common and might not be the best matches for this specific cocktail.
Keep reading for a breakdown of some out varieties you may come across and their flavor profiles including some that are more out of the box.
Peppermint (Mentha x piperita)
Peppermint has a cool, refreshing flavor with a strong minty taste. It is often used in candies, teas, and desserts.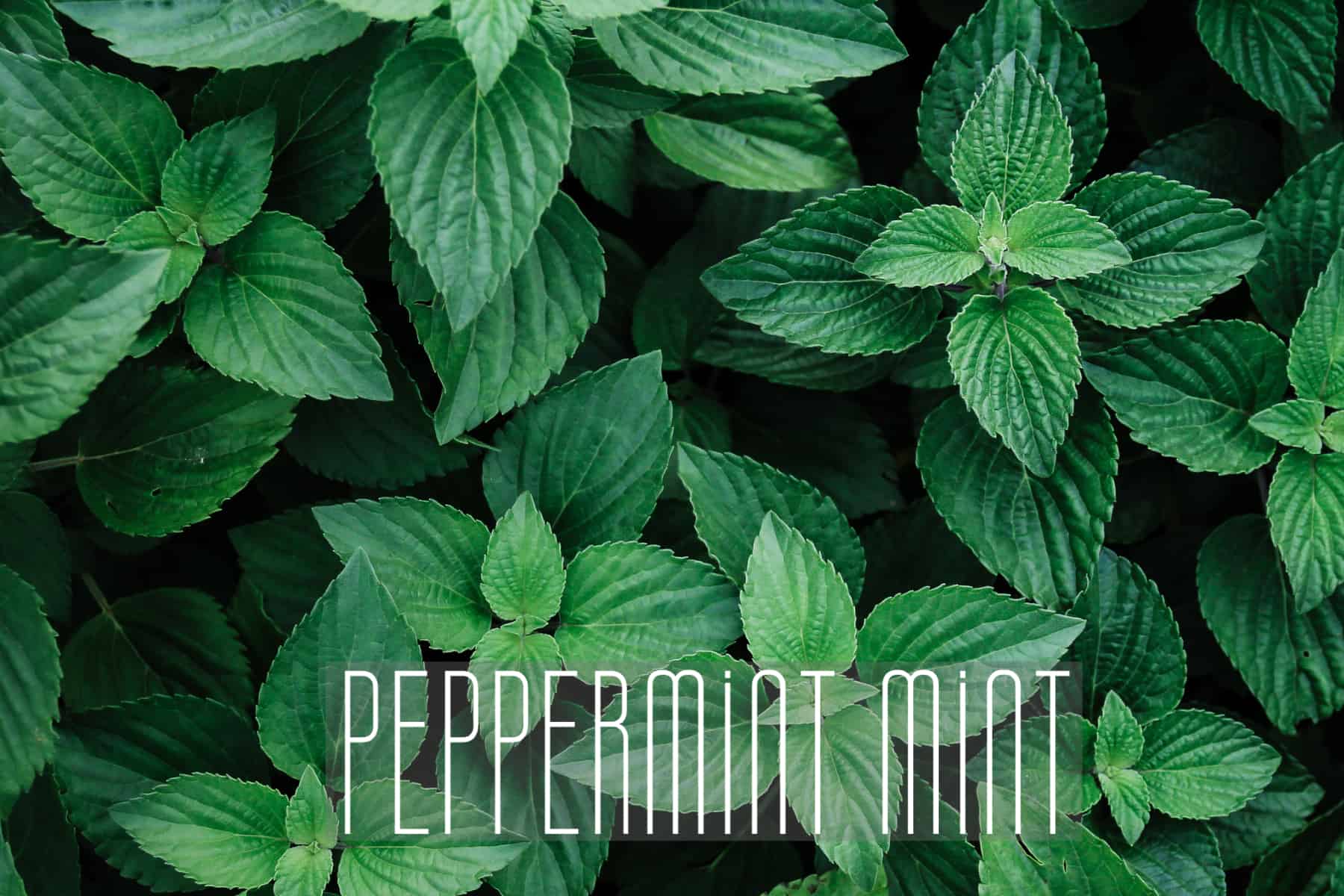 Spearmint (Mentha spicata)
Spearmint has a milder flavor than peppermint, with a slightly sweet taste. It is commonly used in savory recipes like salads, soups, and sauces.
Mojito Mint (Mentha x villosa)
Mojito mint is a type of spearmint that is often used to make the classic Cuban cocktail, the mojito. It has a slightly sweeter flavor than regular spearmint.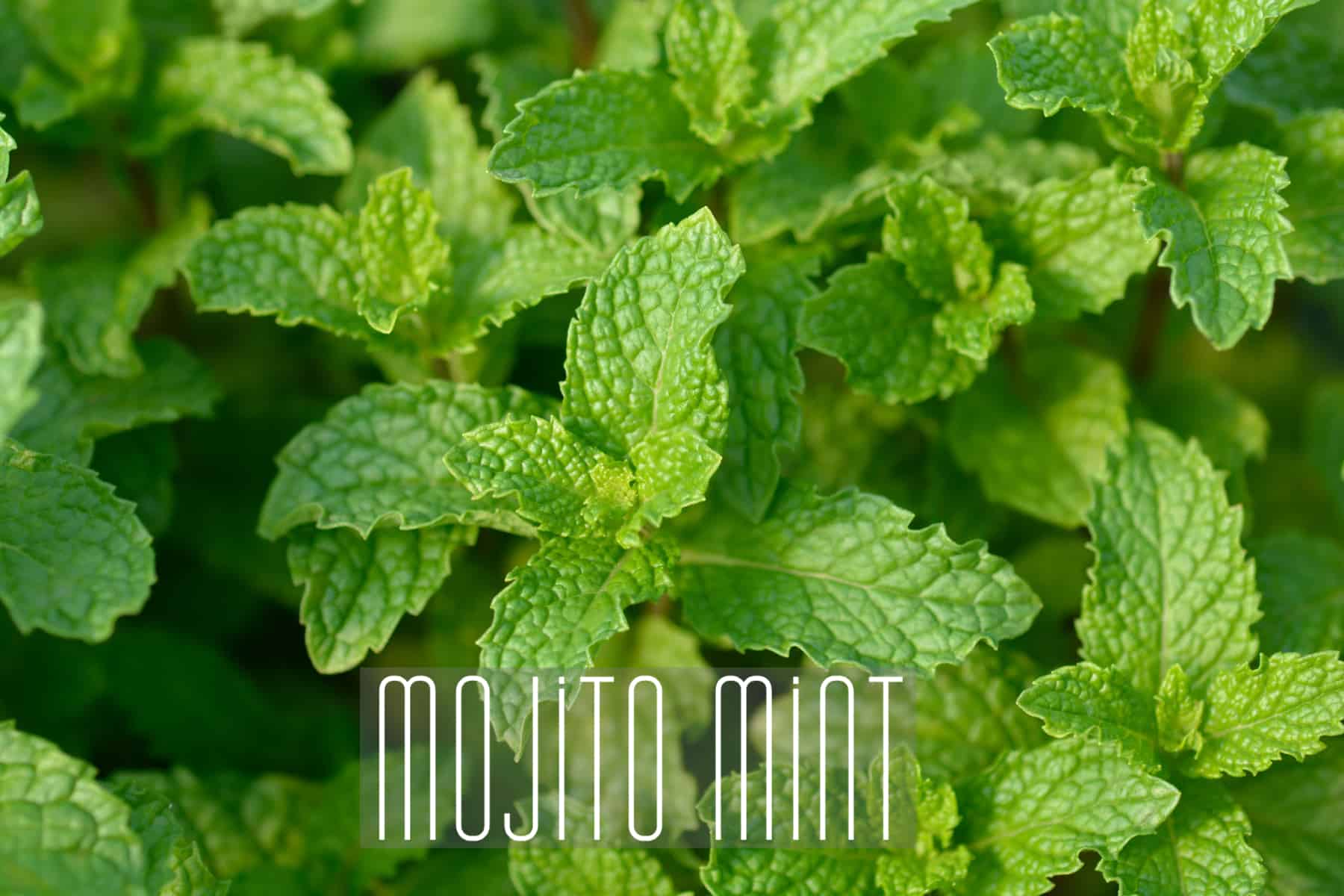 Chocolate Mint (Mentha x piperita f. citrata 'Chocolate')
Chocolate mint has a unique flavor that tastes like a combination of mint and smell of chocolate. It is often used in desserts and ice cream.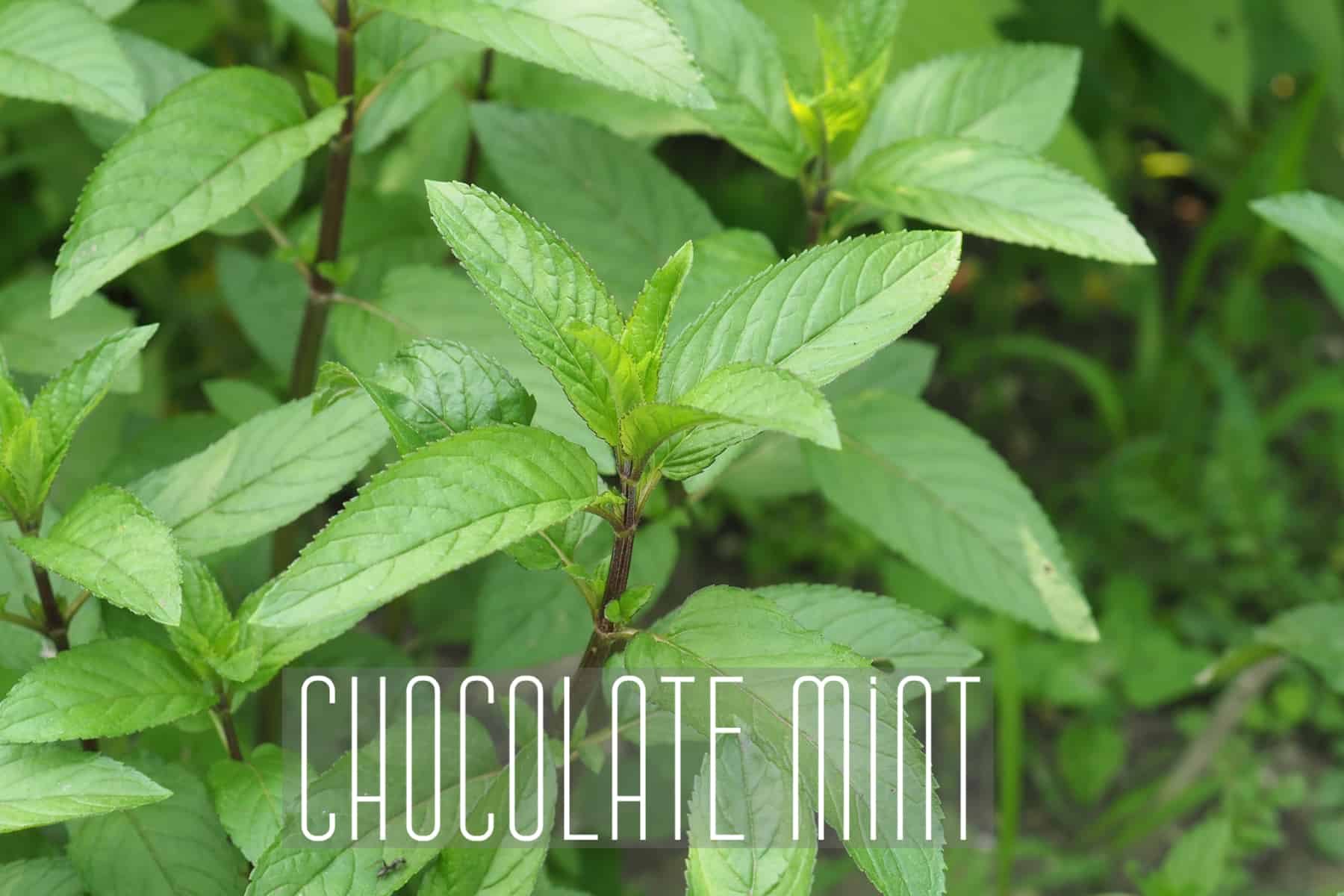 Orange Mint (Mentha citrata)
Orange mint has a citrusy flavor with a hint of mint. It is often used in fruit salads and cocktails.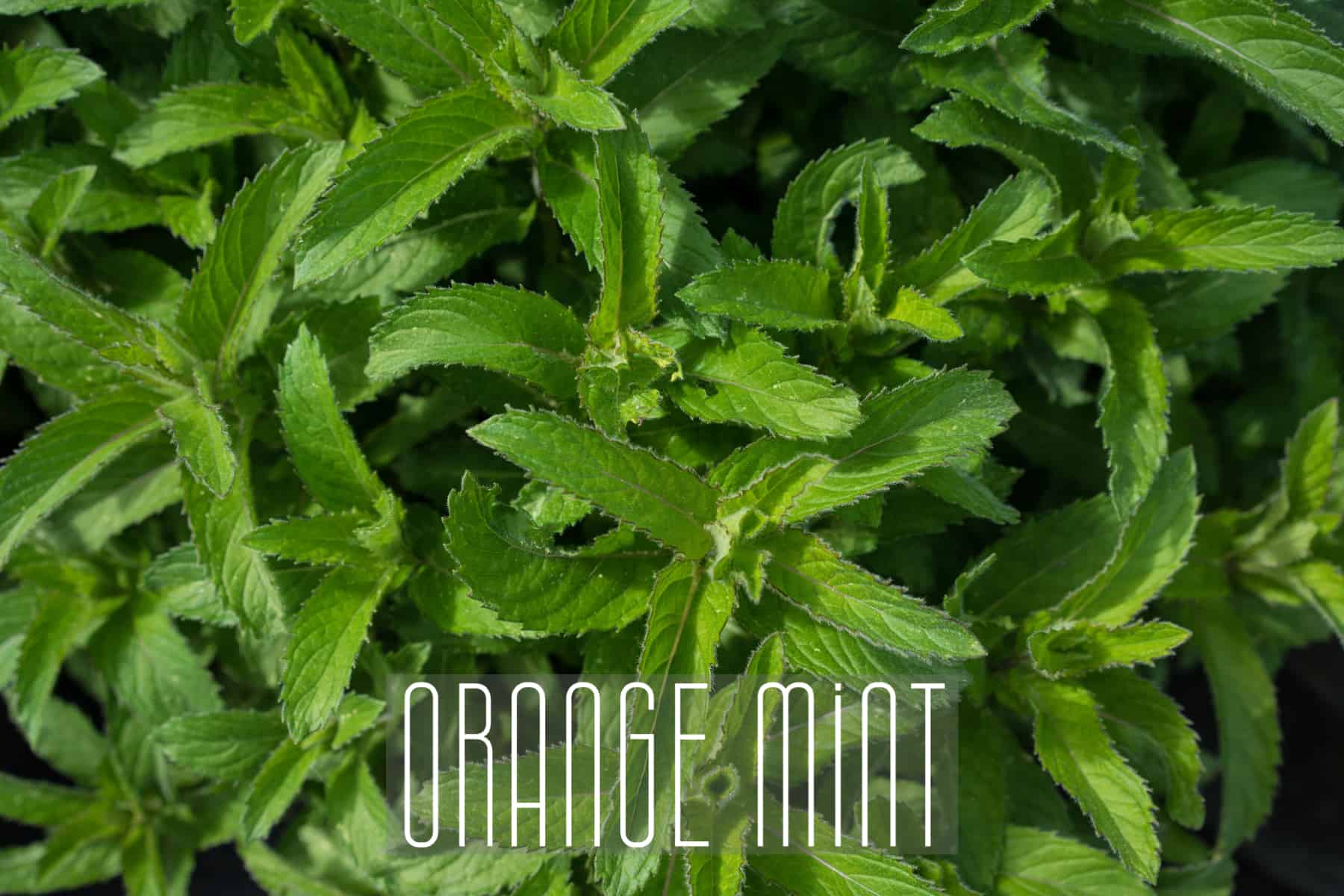 Pineapple Mint (Mentha suaveolens 'Variegata')
Pineapple mint has a sweet, fruity flavor with a hint of mint. It is often used in fruit salads, desserts, and cocktails.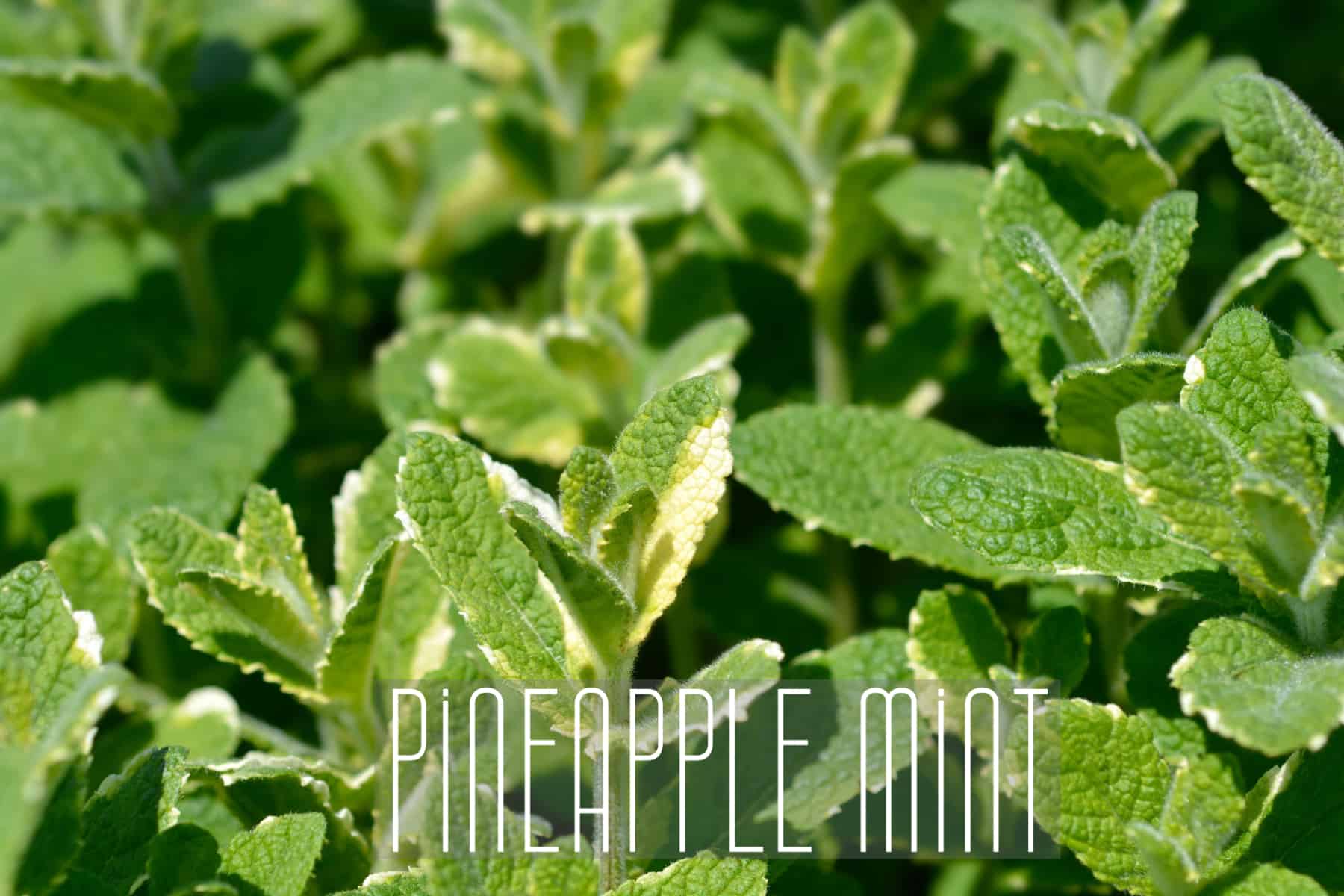 Water Mint (Mentha aquatica)
Water mint has a strong, refreshing flavor and is often used in teas, sauces, and salads.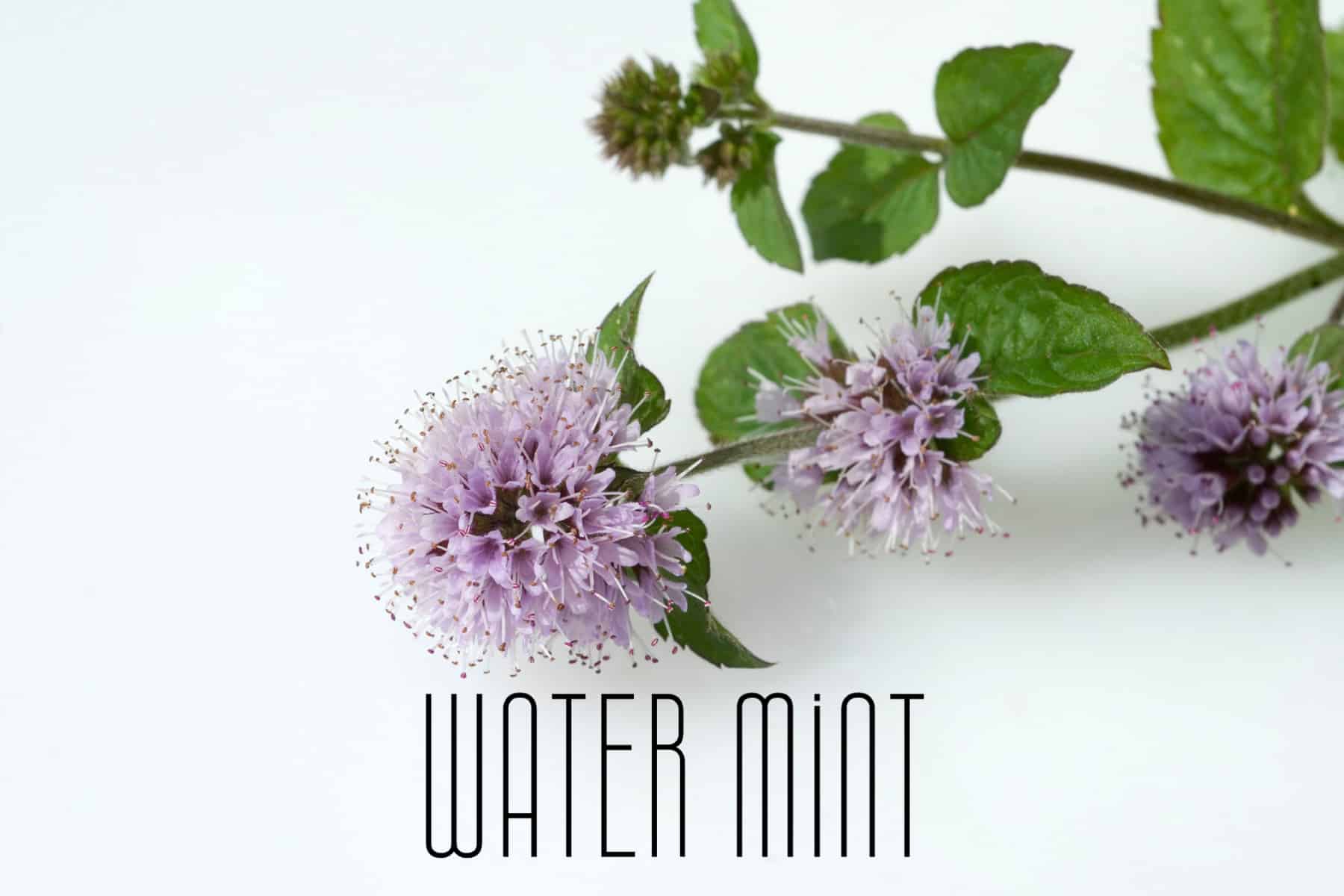 Corsican Mint (Mentha requienii)
This Corsican mint has a very strong mint flavor and is often used in breath mints and sore throat remedies.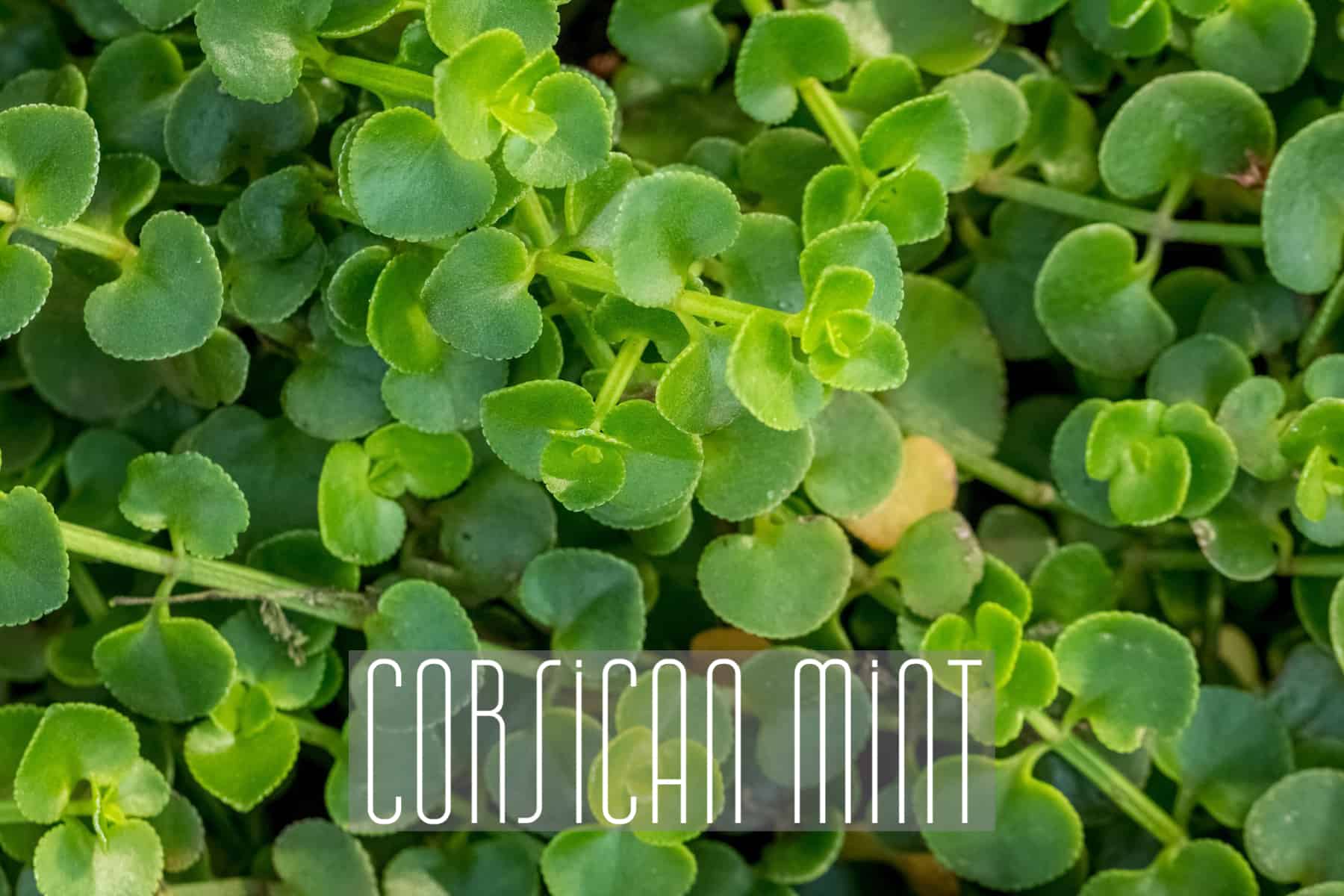 Each type of mint has its own unique flavor profile that can add a delicious flavor to a variety of dishes and drinks. Experimenting with different varieties of mint can be a great way to discover new and delicious flavor combinations. If you're looking to start a herb garden and need some help figuring out which variation of mint would be the best choice, hopefully, this has you some good ideas.
Flavor Differences
We are going to just focus on mojito mint vs spearmint right now. Mojito mint has a slightly sweeter, milder flavor with a hint of citrus, while spearmint has a stronger, more refreshing flavor that is often described as cool and minty.
Both mint varieties are commonly used in beverages, such as the classic mojito cocktail (made with mojito mint) and the mint julep (made with spearmint), but they can also be used in a variety of sweet and savory recipes.
How They Grow and Are Harvested
Both mojito mint and spearmint are perennial herbs that can grow up to 2 feet tall. They prefer moist soil and full sun, but can also tolerate partial shade. Mint plants have square stems and dark green leaves with white flowers that bloom in the summer.
The best time to harvest mint is in the morning when the oils in the leaves are most concentrated. To harvest mint, simply snip off the young leaves with a sharp pair of scissors or pruning shears.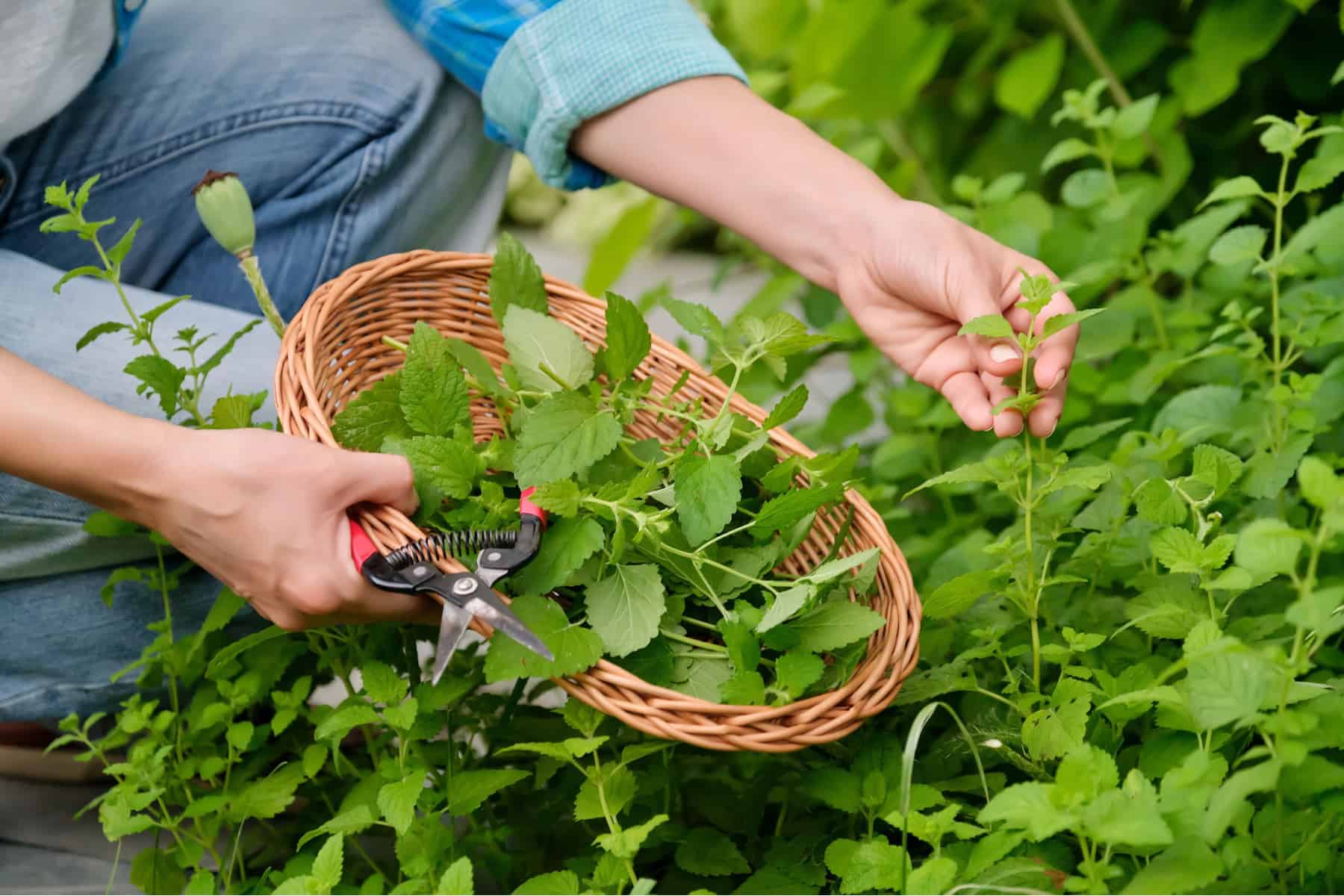 Mint is a perennial herb, which means it will come back year after year if it is grown in the right conditions. It grows best in moist soil and prefers to be watered regularly. It also needs good drainage to prevent the roots from rotting.
Be careful where you plant your mint though as it can quickly take over an area. To prevent this, you may want to consider planting mint in a container or a separate bed away from other plants.
It's typically harvested by cutting the stems just above a set of leaves. This encourages new growth and helps to keep the plant healthy which can be used fresh or dried and can be stored for later use in an airtight container.
📖 Recipes
Here at Tabetha's Table, we love our Coconut Mojito Recipe. It tastes like summer in a glass and I just can't get enough. Coconut LeCroix is mixed with muddled mojito mint, cream of coconut & rum.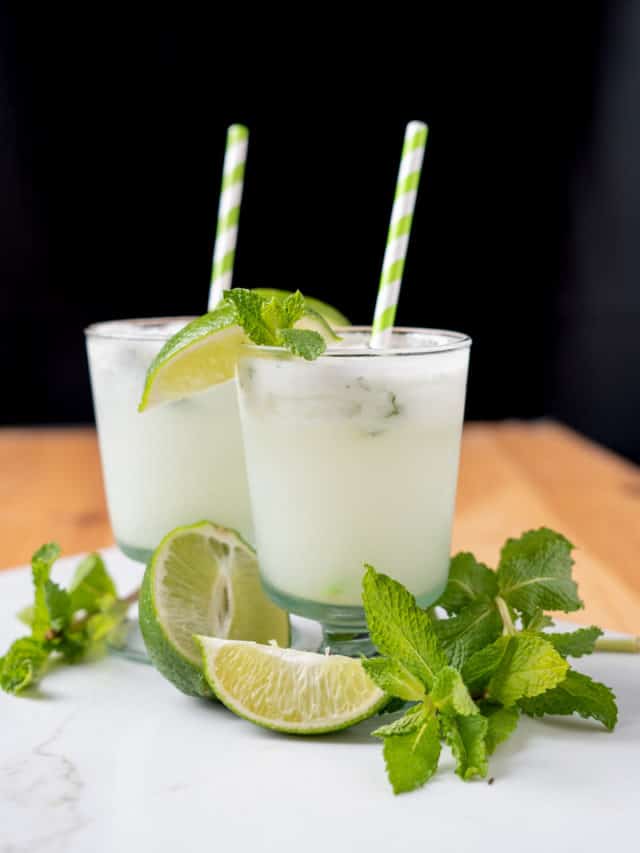 Mojito mint and spearmint can be used in a variety of recipes, both sweet and savory. Mojito mint is particularly well-suited for sweet dishes, such as fruit salads, ice cream, and sorbets.
While spearmint is often used in savory recipes, such as a Green Harissa Sauce by Happy Kitchen Rocks, a light and bright Mint Coleslaw by Jamil Ghar, or an amazingly fresh Mint Summer Salad by Fresh Coast Eats.
It's also the preferred mint for making the Cuban cocktail, the Classic Mojito. While spearmint is the mint of choice for the Kentucky Derby's signature drink, the Mint Julep.
Medicinal Uses
Mint is a popular herb that has been used for its medicinal properties for centuries. Here are some of the potential health benefits of consuming mint:
Digestive Aid: Mint has been shown to aid digestion and relieve symptoms of indigestion, bloating, and gas. It can also stimulate the production of bile, which helps to break down fats in the digestive system.
Respiratory Health: The menthol in mint can help to relieve symptoms of respiratory problems such as congestion and coughing. It may also have a soothing effect on the throat and help to reduce inflammation.
Oral Health: Mint has natural anti-inflammatory and antibacterial properties, making it an excellent choice for oral hygiene. It can help to freshen your breath, reduce gum inflammation, and fight against harmful bacteria that can cause cavities.
Stress Relief: The aroma of mint has a calming effect on the body, and can help to reduce feelings of stress and anxiety. It may also improve cognitive function and memory.
Pain Relief: Mint has natural pain-relieving properties and may help to reduce headaches and muscle pain.
Skin Health: Mint has anti-inflammatory and antibacterial properties that can help to soothe and heal skin conditions such as acne, eczema, and psoriasis.
Weight Loss: Mint can aid in weight loss by reducing appetite and increasing feelings of fullness.
Both mojito mint and spearmint are low in calories and high in antioxidants, making them a healthy addition to any diet. However, mojito mint has slightly higher levels of Vitamin C and lower levels of iron than spearmint.
Making Essential Oils
Making essential oils with mint can be a fun and rewarding process. Here's a simple method you can use:
Harvest the mint: Harvest the mint when the plant is in full bloom and the leaves are dry. Choose a sunny day and harvest the mint in the morning when the essential oils are most concentrated.
Prepare the leaves: Rinse the leaves with water to remove any dirt or debris. Let them air dry for a few hours until they are completely dry.
Crush the leaves: Crush the mint leaves to release the essential oils. You can use a mortar and pestle or your hands.
Distill the oil: You can use a steam distillation method to extract the essential oil from the mint leaves. Place the crushed leaves in a still and add enough water to cover them. Heat the still until the water boils, and then reduce the heat to a simmer. As the steam rises, it will carry the essential oil with it. Collect the steam in a separate container and allow it to cool. The essential oil will rise to the top.
Store the oil: Once the oil has cooled, transfer it to a dark glass bottle and store it in a cool, dark place. Be sure to label the bottle with the date and type of oil.
Making essential oils with mint can be a great way to create a natural and aromatic product for use in aromatherapy, skincare, or other household uses. It is important to note, however, that essential oils can be potent and may cause skin irritation or other adverse reactions if not used properly. Be sure to dilute the essential oil before using it and consult a healthcare professional if you have any concerns.