From whipping egg whites to mixing cookie dough, having the right KitchenAid attachment can be a game changer in the kitchen. But which attachment is best for frosting?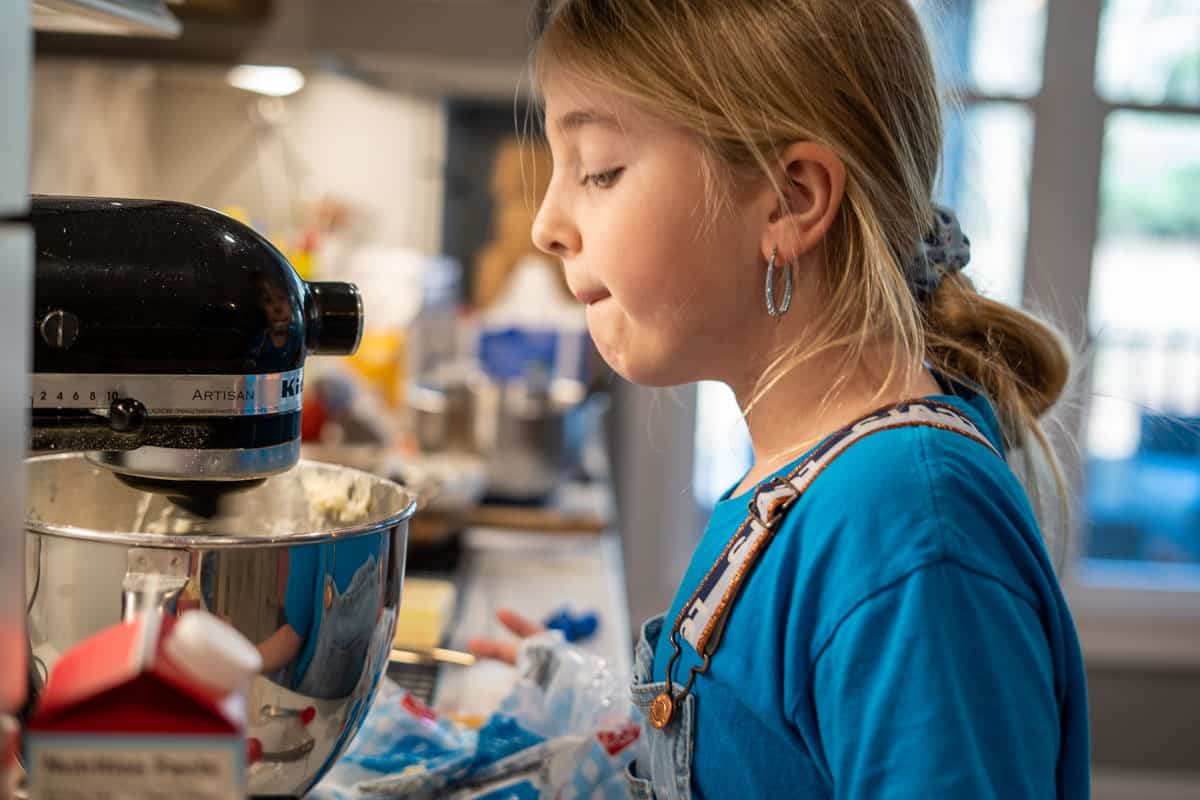 Let's dive deep into the most suitable KitchenAid attachment for making frosting and how to achieve the perfect buttercream and more! We'll consider the features of each attachment, ease of use, and the final product quality they can create.
Jump to:
Understanding Your KitchenAid
Regardless of the model you own, whether it's the compact KitchenAid Artisan Mini for smaller spaces or the more powerful and larger models for professional kitchens, having a good quality stand mixer is ideal for novice and expert bakers.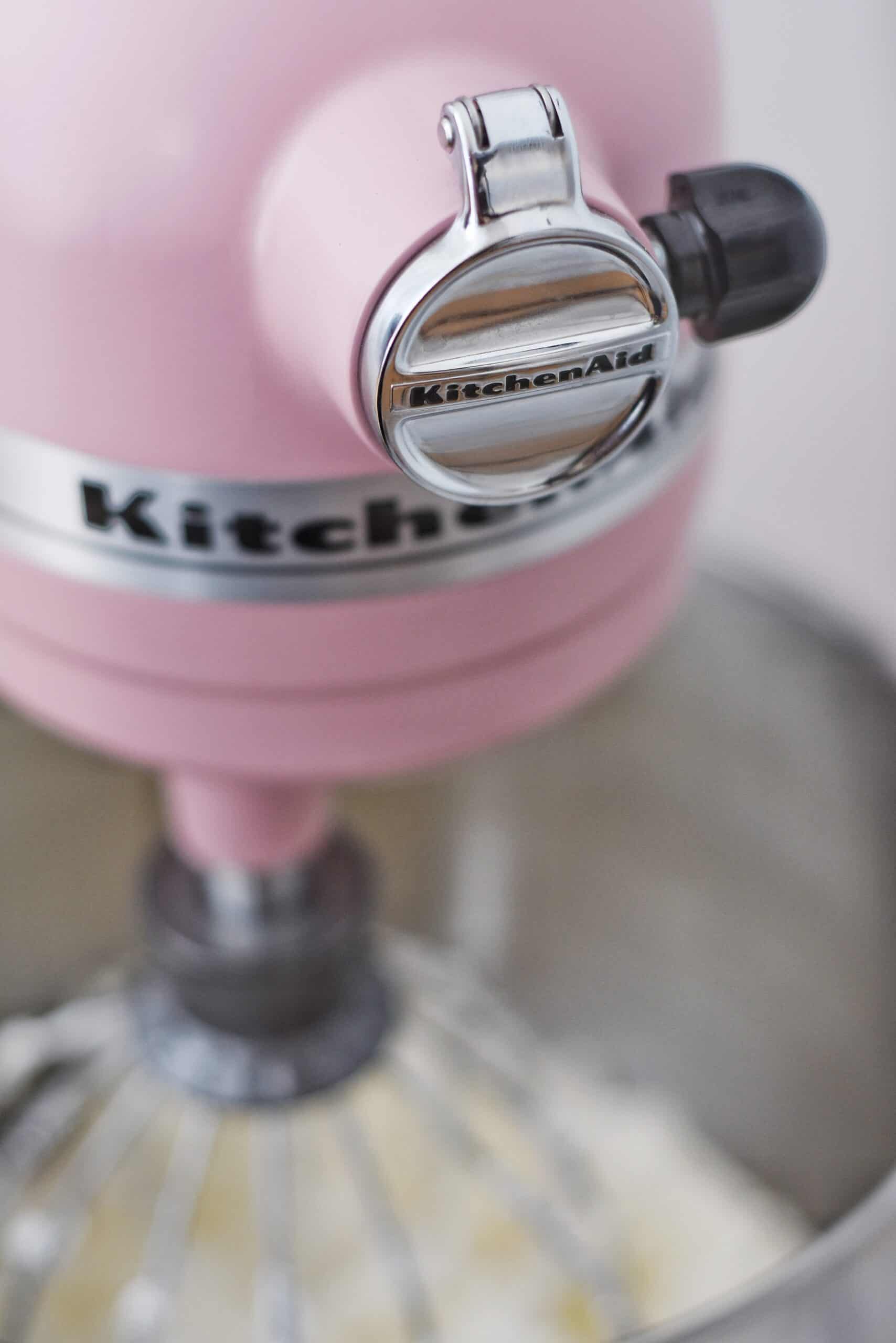 These kitchen appliances are designed to make mixing ingredients faster, easier, and more consistent, saving time and effort and achieving better results than manually mixing or using an electric hand mixer.
Each KitchenAid model brings something unique to your kitchen counter. The KitchenAid Artisan Mini is a perfect choice for those with limited space. Despite its size, it delivers the power and performance expected of a KitchenAid mixer. It might not accommodate big batches of cookies or cake batter like larger models, but it's still capable of handling most recipes for smaller servings.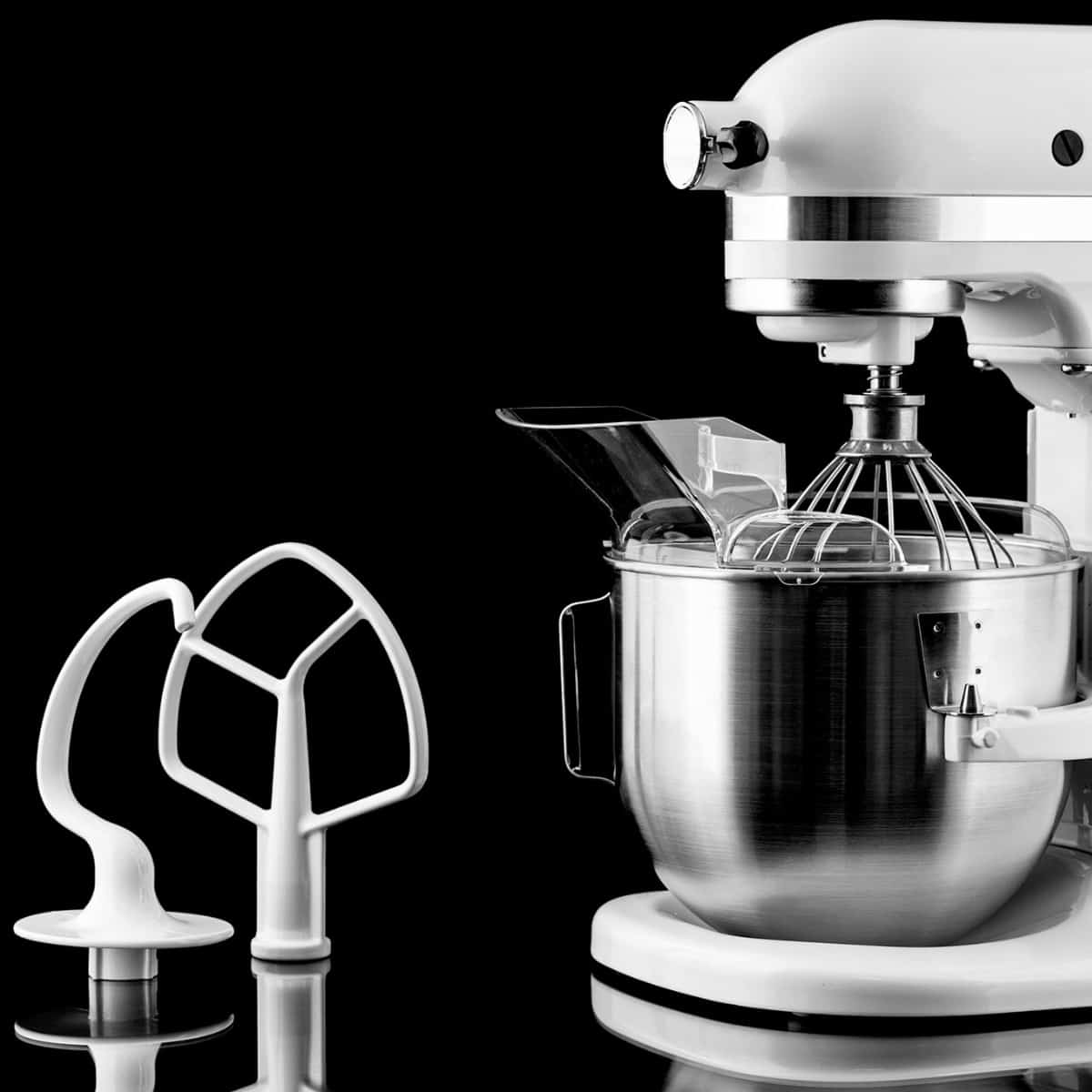 On the other hand, the larger KitchenAid models, such as the KitchenAid Artisan series or the KitchenAid 7 Quart with Lift Stand, boast a larger bowl size and a more powerful motor, which make them ideal for handling heavy bread doughs and large quantities of ingredients. These mixers are often found in professional kitchens but are equally suitable for passionate home bakers who often find themselves preparing large meals or baked goods for parties or large family gatherings.
Navigating KitchenAid Attachments
Understanding the difference among KitchenAid attachments is pivotal to maximizing the potential of your stand mixer. Each attachment serves a different purpose and is best suited for specific tasks, influencing the end result in its unique way.
- The whisk attachment or wire whip is great for incorporating air into mixtures, such as egg whites or cream, turning them into fluffy whipped cream or stiff peaks of meringue. It's also a good choice for light cake batters or a quick sponge.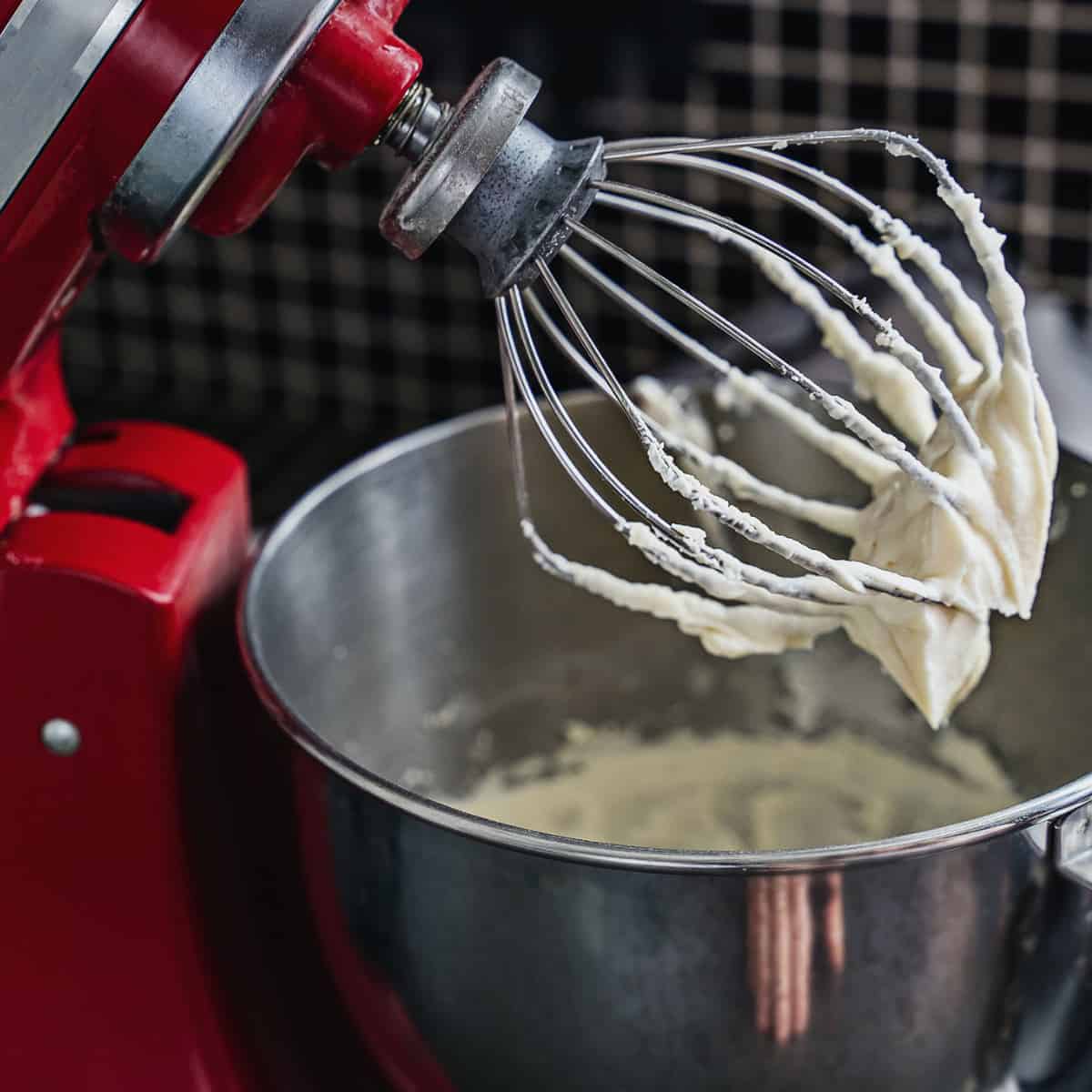 - The paddle attachment, also known as the flat beater, is a multi-purpose tool ideal for most mixtures. From creaming butter and sugar to preparing cookie dough or cake batter, the paddle attachment ensures everything is well-mixed to a smooth consistency.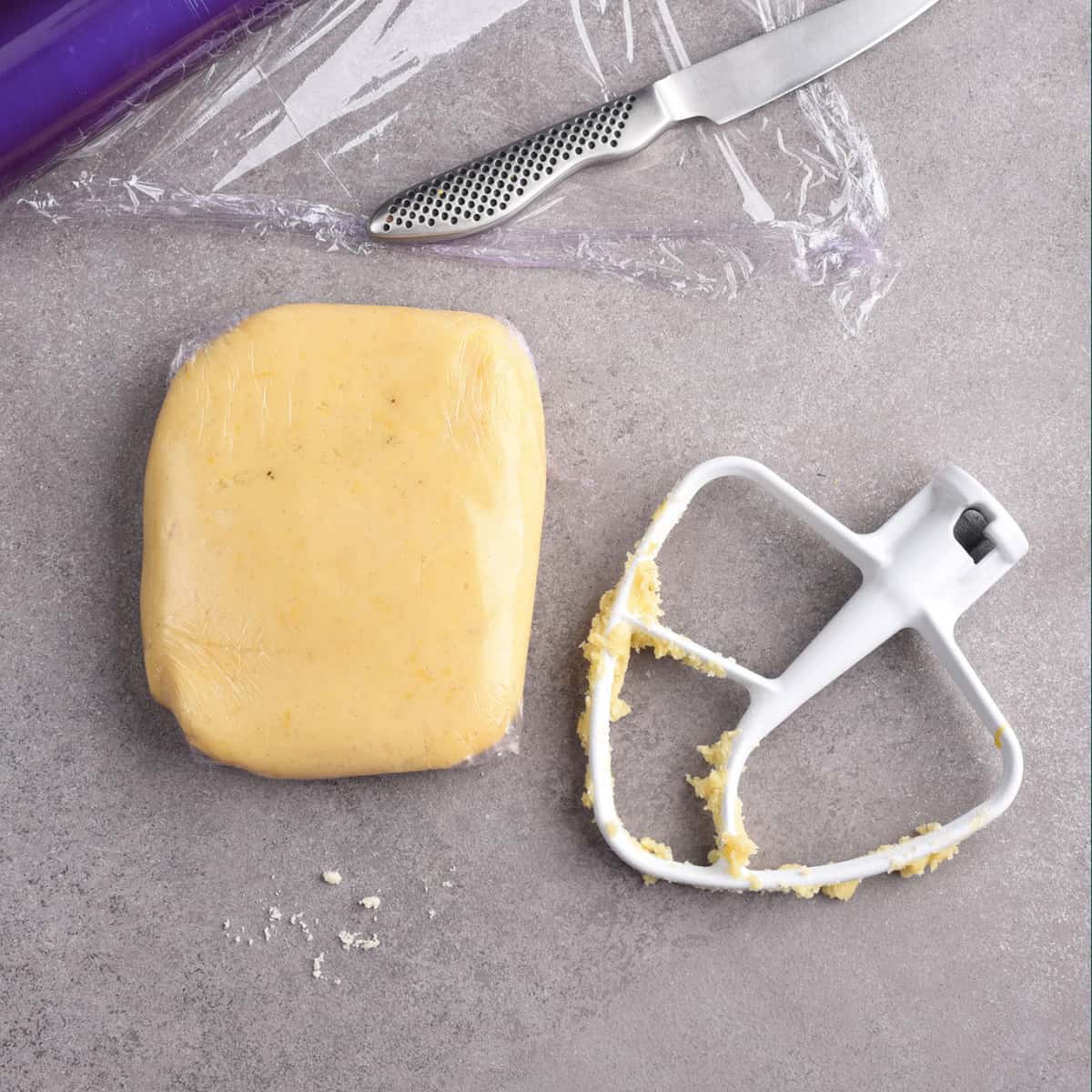 - The dough hook attachment is specially designed for mixing and kneading yeast doughs. If you're making pizza dough, pasta dough, or other heavy bread doughs, this is the attachment you should use. It mimics the process of hand-kneading, taking the hard work out of the process while still producing excellent results.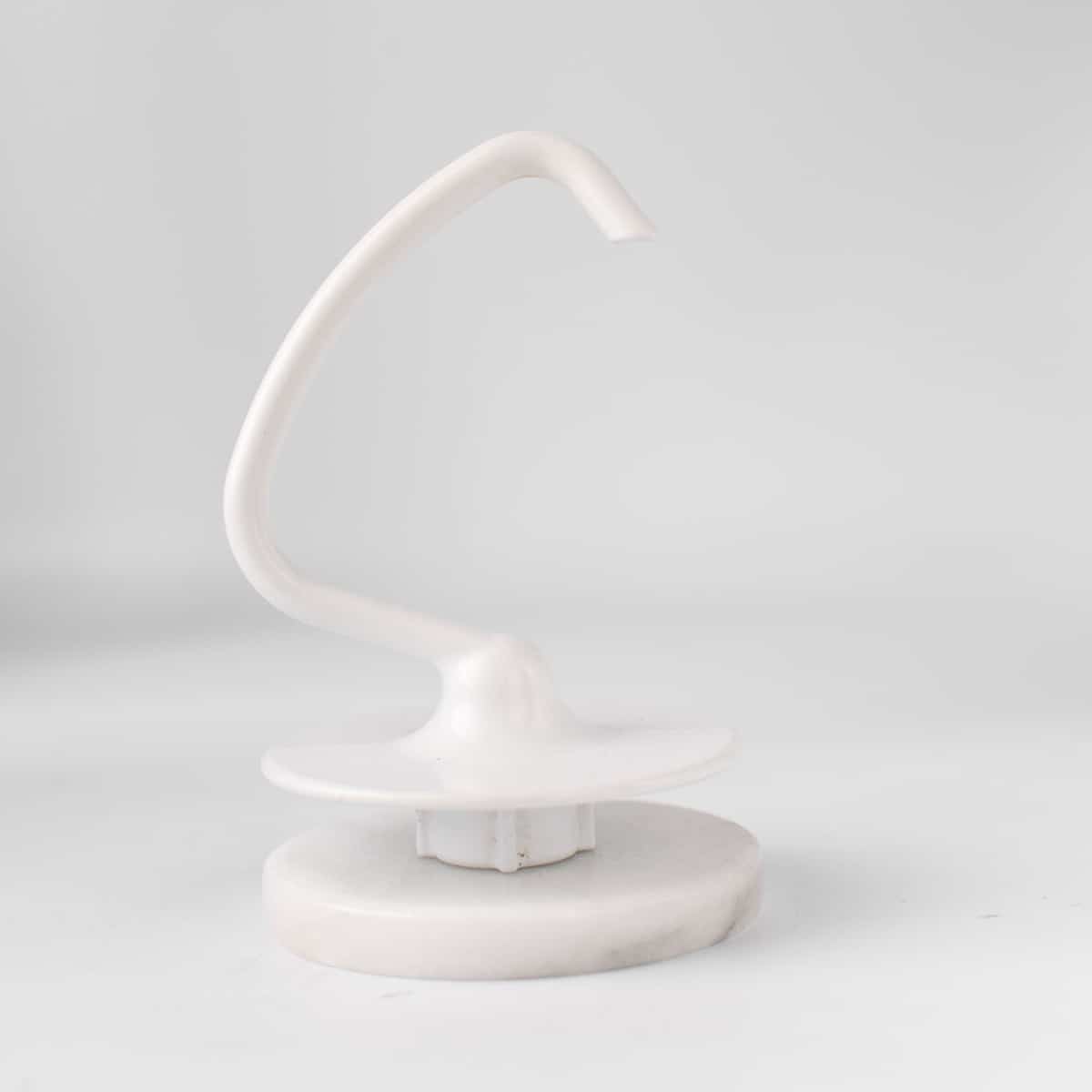 - Not to get off task, but don't forget about the plethora of other amazing attachments that KitchenAid also offers. We personally have that pasta roller, food grinder, and ice cream bowl attachment and use them all regularly.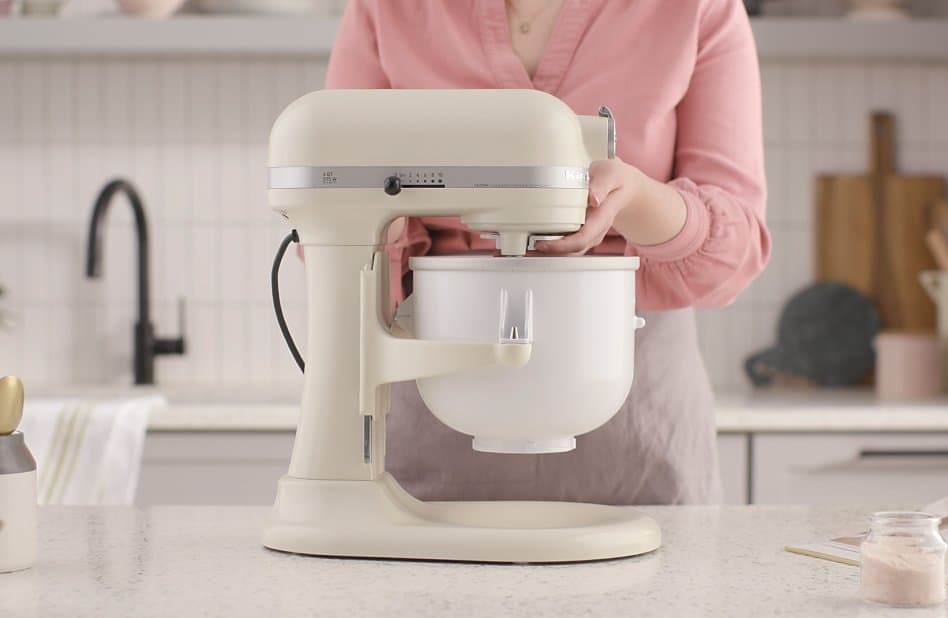 The Whisk Attachment: My Go-To for All Frostings
In my personal baking experience, I've come to favor the whisk attachment as my universal tool for making frosting. It may seem surprising to some, given the variety of attachments available with a KitchenAid mixer, but there's a rationale behind my choice.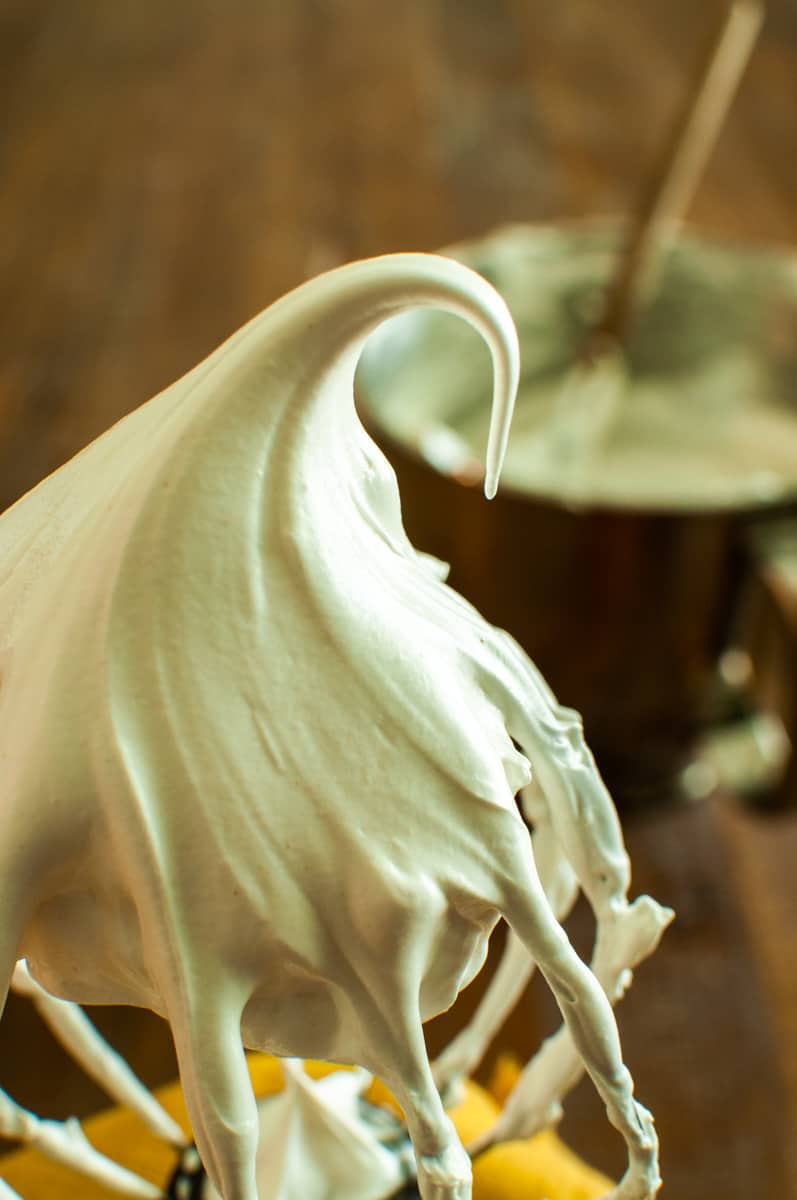 While it's true that the paddle attachment is excellent for denser frostings, creating a consistency that's rich and well-mixed, I prefer my frostings to have a lighter, fluffier texture. This is where the whisk attachment truly shines. It expertly incorporates air into the frosting, resulting in a delightful, cloud-like texture that's both light on the palate and spreads smoothly onto cakes and cupcakes.
That's not to say the paddle attachment doesn't have its place—it certainly does, especially for frostings that require a denser structure or less aeration. But when it comes to achieving that light, airy finish, the whisk attachment is my go-to every single time.
Best Attachments for Different Frostings
Creating frosting, such as American buttercream, requires precise handling of ingredients like powdered sugar, butter, cream cheese, and vanilla extract. So, which is the best attachment for this task?
The Flat Beater Attachment
The flat beater attachment, also known as the paddle attachment, some argue is the best KitchenAid attachment for making frosting. It effectively combines the ingredients at medium speed without over-beating, resulting in a creamy and fluffy frosting. The flat beater is also great for cake batter, making it a versatile tool in the kitchen.
The flex edge beater is an upgrade of the standard flat beater. It's equipped with a flexible edge that scrapes the sides of the bowl as it mixes. This means it incorporates every little bit of powdered sugar, resulting in a smoother and more homogeneous frosting.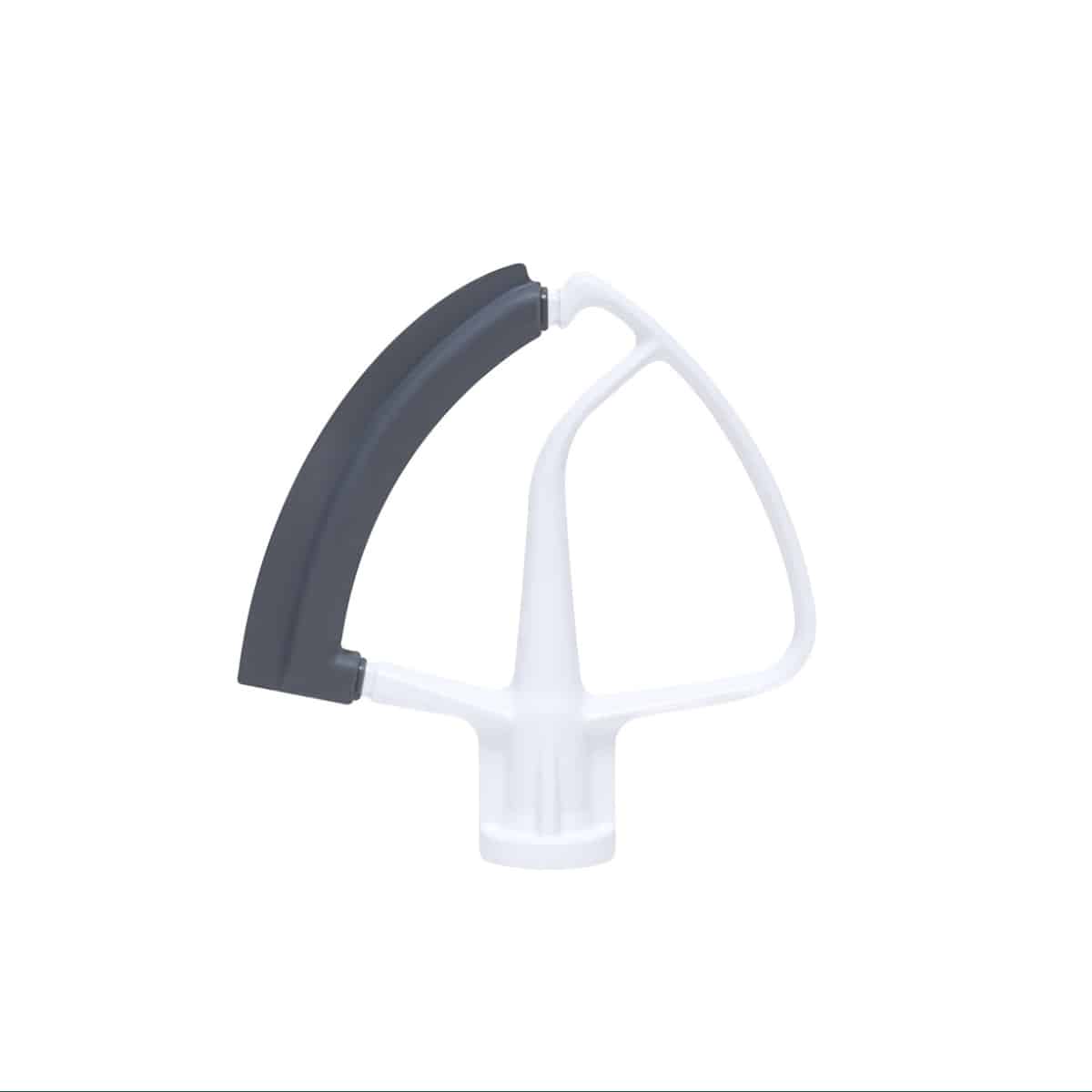 The Power of the Wire Whip
I find the wire whip to be the best tool for mixing frosting due to its structure. It is perfect for creating light and airy frostings like meringues and buttercreams. It's ideal for whipping at higher speeds to incorporate plenty of air, producing a light and fluffy final product.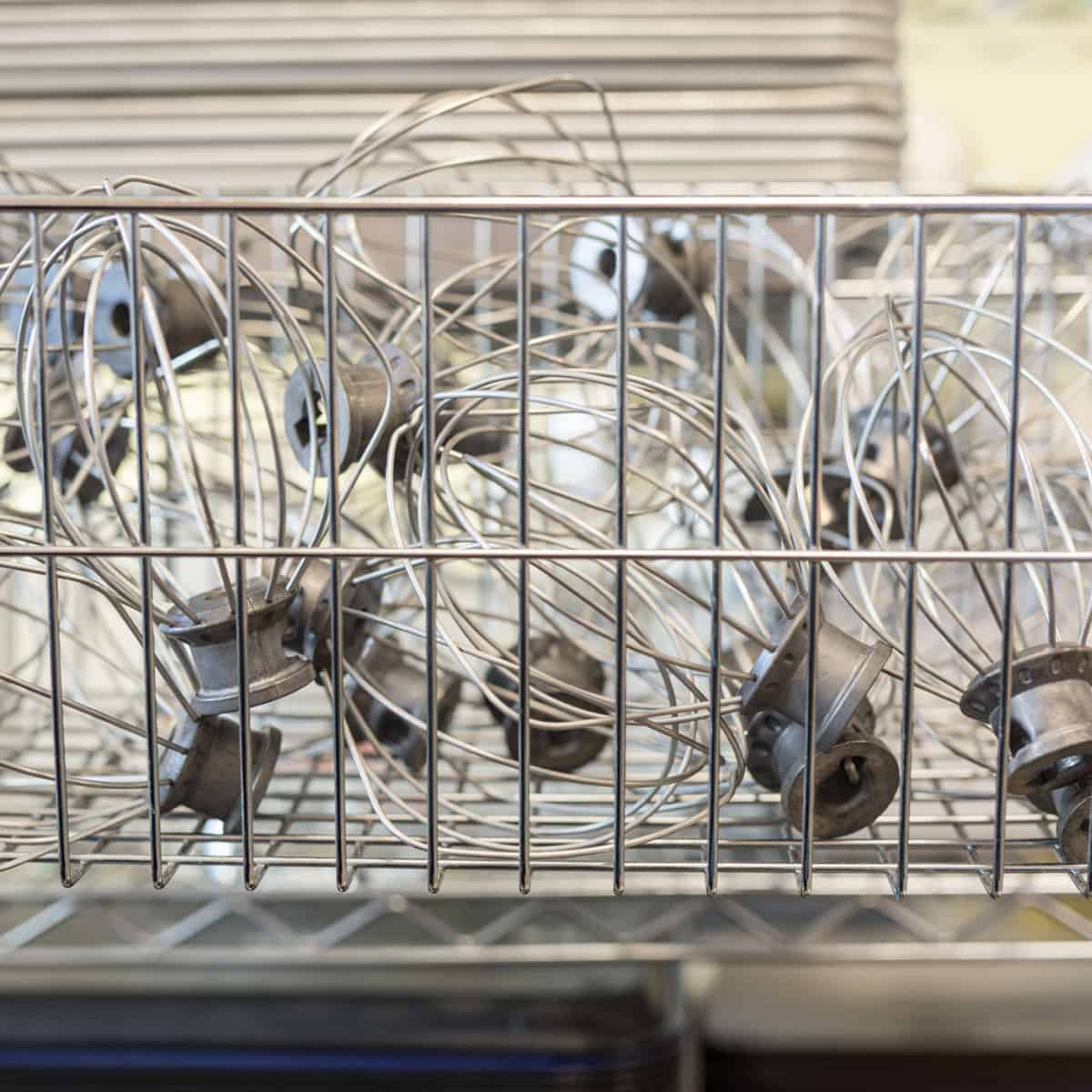 Utilizing Speed Settings
KitchenAid mixers also come with various speed settings. Knowing when to use a specific speed is crucial. Lower speeds (1-2) are suitable for slowly mixing dry ingredients into wet ones or combining heavy mixtures. Medium speeds (3-6) work well for creaming butter and sugar or mixing cake batter. Higher speeds (7-10) are ideal for whipping cream or egg whites to achieve a light and airy texture.
Always remember to start at the lowest speed to avoid ingredients splashing out of the bowl and gradually increase as needed.
Understanding your KitchenAid mixer, its attachments, and speed settings can dramatically improve your baking and cooking experience, making the process more efficient and the outcomes more reliable and delicious.
The Right Mixing Bowl
The KitchenAid stand mixer comes with a choice of a stainless steel bowl or a 5-quart glass bowl. Choosing the right bowl size is crucial, as too much space in the bowl can lead to ingredients splashing out, even with a splash guard. The bottom of the bowl should be well-covered with the ingredients for the best results.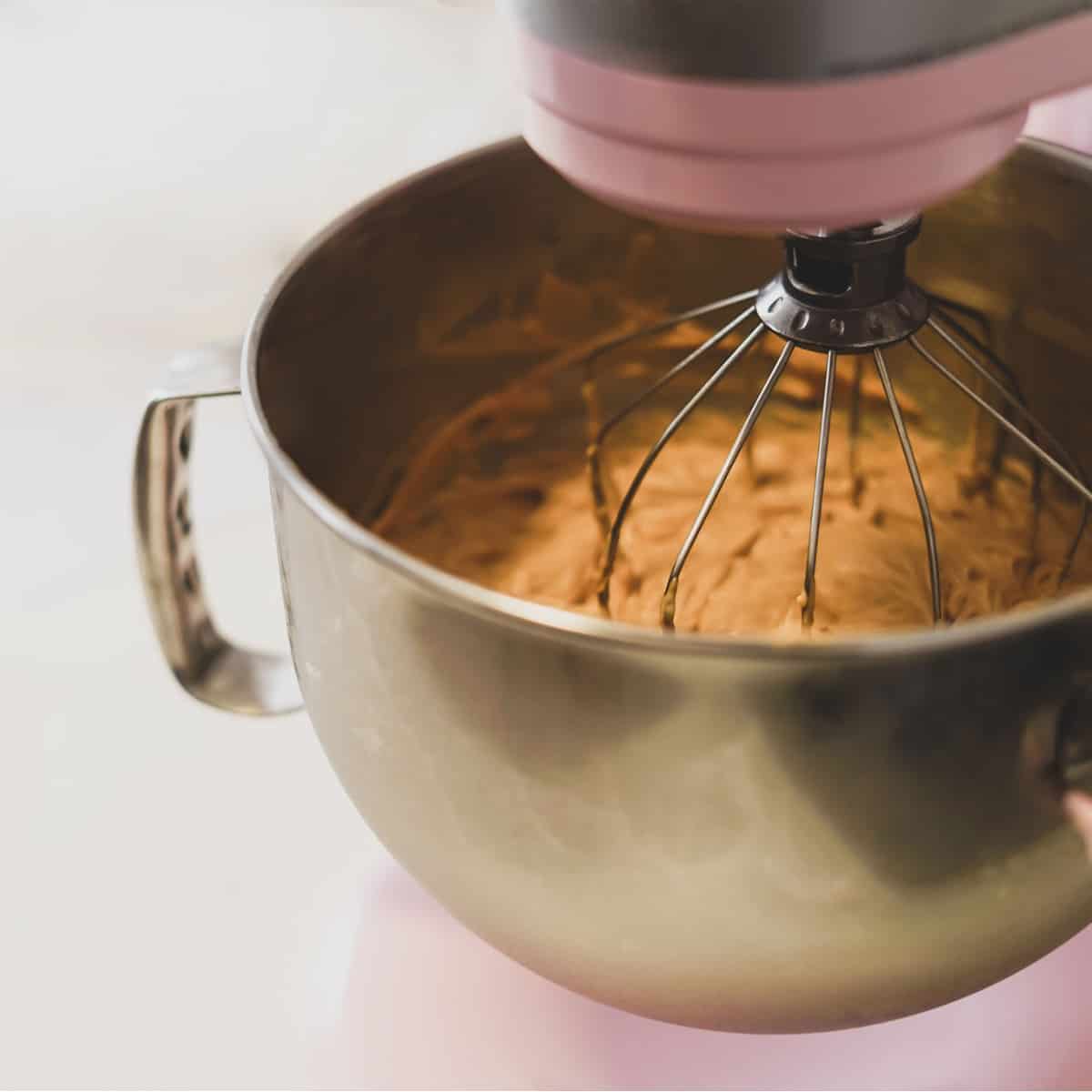 Stainless Steel Bowl: Perfect for Cold Frostings
A stainless steel bowl is excellent for recipes that require cold ingredients or need to be kept cold, like whipped cream or cream cheese frostings. This is because stainless steel can maintain a cool temperature for the entire time.
5-Quart Glass Bowl: A Baker's Favorite
The 5-quart capacity of the glass bowl is ample for big batches of cookies or frosting. Moreover, it's easy to see the different consistencies of your frosting through the glass, giving you more control over the end result.
The Best KitchenAid Attachments for Popular Frostings
From the velvety smoothness of cream cheese frosting to the cloud-like lightness of whipped cream, frosting can elevate your baked goods to a whole new level of deliciousness. Here are four popular types of frostings and the best KitchenAid attachments to use for each.
American buttercream is perhaps the most common type of frosting you'll find. It's a simple blend of butter, powdered sugar, milk, and vanilla extract. The result is a sweet and creamy frosting that's perfect for cakes and cupcakes.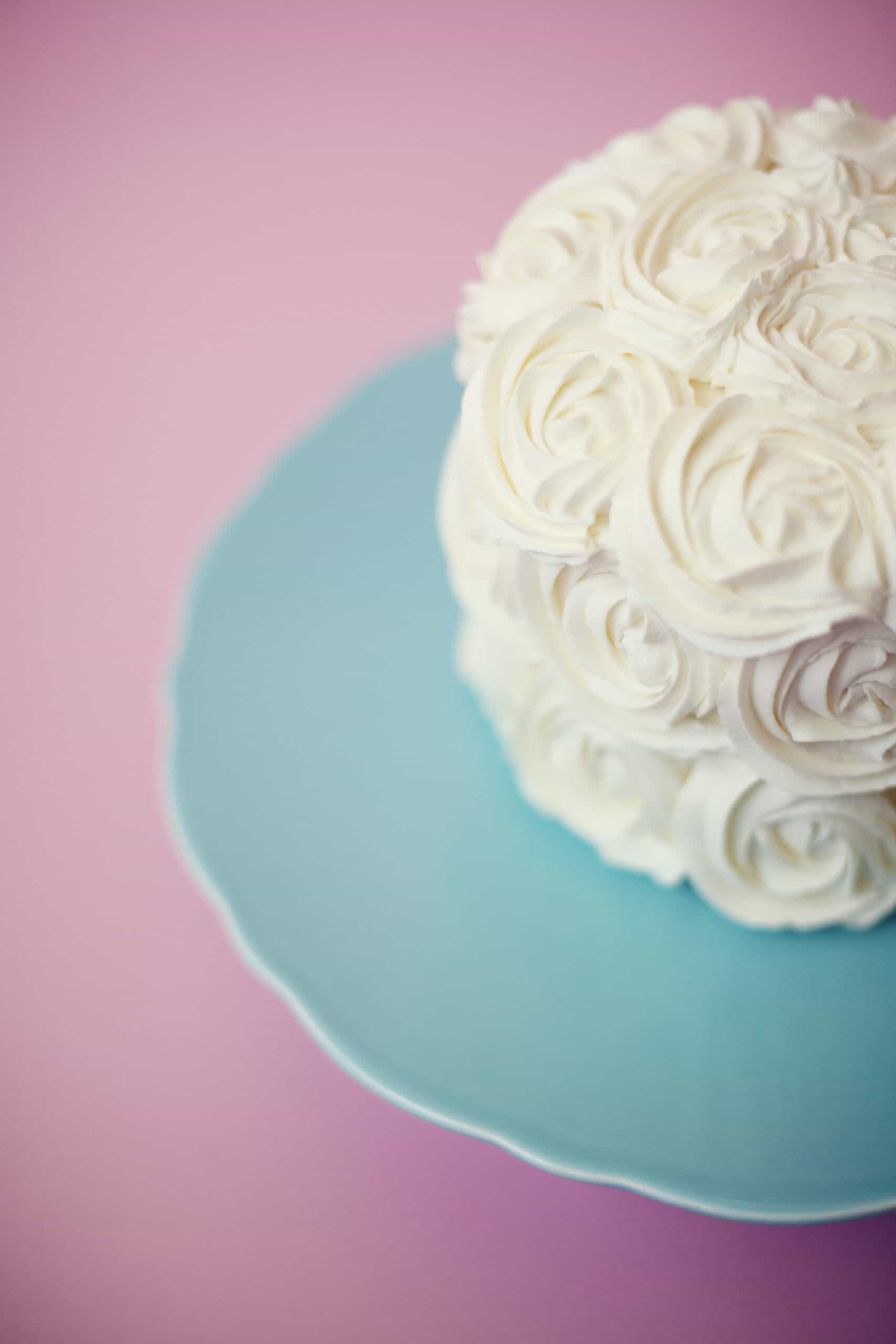 Best KitchenAid attachment: Paddle attachment or Flex Edge Beater. These attachments are great for creaming together the butter and powdered sugar to a smooth consistency. However, you can switch to the whisk attachment towards the end to whip in a little more air for a lighter texture, if preferred.
Cream cheese frosting is rich, creamy, and tangy, making it a wonderful complement to sweet cakes like carrot cake or red velvet cake. It's made with a blend of cream cheese, butter, powdered sugar, and vanilla extract.
Best KitchenAid attachment: Paddle attachment. The paddle attachment is perfect for this type of frosting, as it effectively combines the cream cheese and butter without incorporating too much air, which can make the frosting overly soft.
Meringue Buttercream is a less sweet, silky smooth frosting made by cooking egg whites and sugar and whipping them into a meringue. It's more challenging to make than American buttercream, but the result is a sophisticated frosting that's not overly sweet and perfect for decorating.
Best KitchenAid attachment: Whisk attachment. The whisk attachment is ideal for creating a stable meringue base, which is critical for a successful Swiss meringue buttercream. Once the meringue base is formed, you can switch to the paddle attachment to mix in the butter.
Whipped Cream Frosting
Whipped cream frosting is light, airy, and not too sweet. It's made by whipping heavy cream, powdered sugar, and vanilla extract until fluffy. This frosting is perfect for lighter cakes and cupcakes or as a filling for cream puffs and eclairs.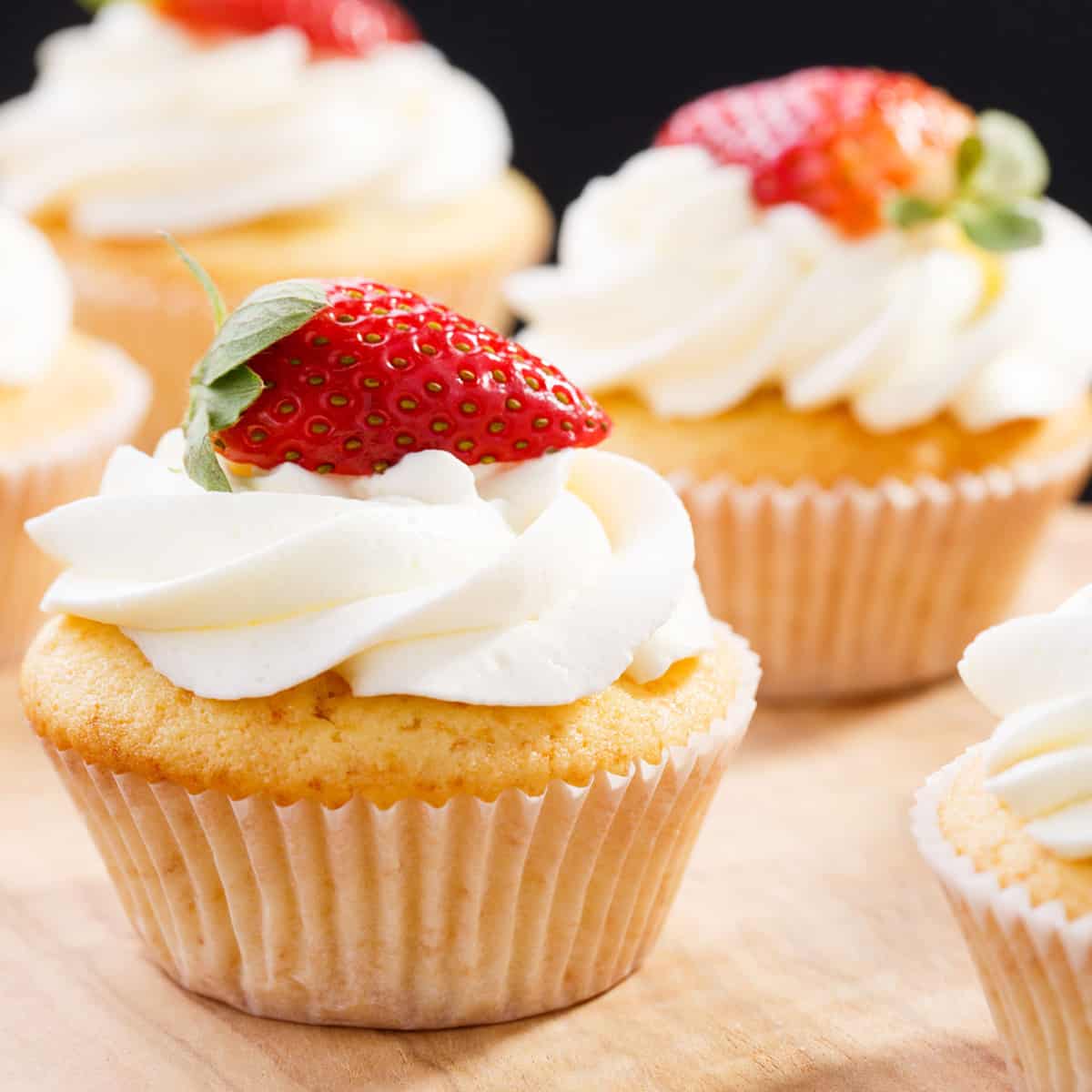 Best KitchenAid attachment: Whisk attachment. The whisk attachment is ideal for this frosting, as it efficiently incorporates air into the cream, creating a light and fluffy texture.
While these attachments are recommended, remember that the best attachment for you will depend on your specific needs and desired end result. Don't be afraid to experiment and find what works best for you in your baking journey.
Royal Icing
Royal icing is a hard-drying icing that's perfect for decorating cookies, making intricate designs, and constructing gingerbread houses. It's typically made from egg whites or meringue powder, powdered sugar, and water. Unlike other frostings, royal icing dries hard and smooth with a matte finish, making it ideal for detailed work.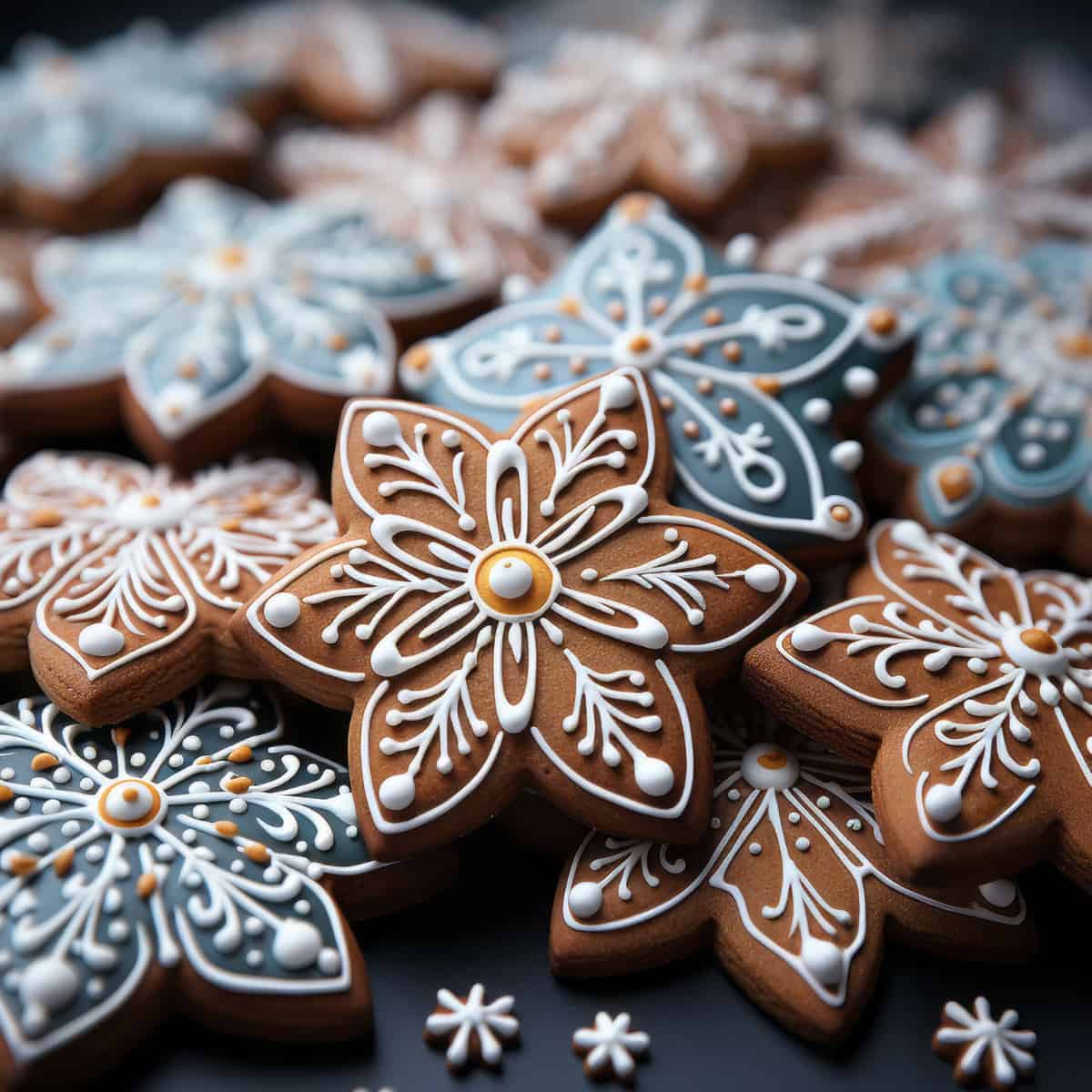 Best KitchenAid attachment: Whisk attachment. The whisk attachment is ideal for royal icing, as it efficiently combines the ingredients into a smooth mixture. Whipping the mixture on medium speed will help to incorporate enough air to achieve the stiff peaks that are characteristic of good royal icing. Remember to always start on the lowest speed setting to avoid a cloud of powdered sugar and gradually increase the speed as the sugar gets incorporated.
Taking Care of Your KitchenAid Attachment
Proper care of your KitchenAid attachment is as important as choosing the right attachment. Make sure to clean them thoroughly after each use and avoid putting them in the dishwasher unless they are marked as dishwasher-safe.
Remember, successful frosting-making requires practice, so don't be discouraged if your first few attempts don't turn out as expected. With patience and a bit of experimentation, you'll be frosting cakes like a pro in no time!
KitchenAid: A Brief History and Its Rise in the Kitchen Appliance Market
KitchenAid, a brand synonymous with quality and performance in kitchen appliances, traces its roots back to 1919. The first product it launched was the H-5 stand mixer, a model far removed from the sleek and versatile appliances we know today. However, the H-5 mixer laid the foundation for the brand's future success by being one of the first to bring commercial-grade kitchen appliances to the home kitchen.
The Launch of the Stand Mixer
The journey of KitchenAid as a household name began with the stand mixer, a game-changer in the early 20th-century kitchen. The stand mixer was initially intended for professional bakers, boasting the power and functionality to handle heavy-duty tasks like kneading dough and mixing large batches of ingredients, tasks that would otherwise be taxing if done manually.
However, the potential of the stand mixer for home use quickly became evident, and KitchenAid began marketing its mixer to the home baker. The stand mixer's ability to reduce manual labor and increase efficiency in the kitchen was a huge selling point. It quickly became a popular choice among American households, marking the beginning of the KitchenAid dominance in the kitchen appliance market.
Diversification and Expansion
In the 1950s, KitchenAid expanded its product line beyond stand mixers to other kitchen appliances, including dishwashers. The brand maintained its commitment to quality and performance, making its new products equally as successful. As the years progressed, KitchenAid's range of products continued to grow and evolve, and now includes everything from food processors to refrigerators.
The true strength of KitchenAid lies not only in the superior performance of its products but also in its ability to adapt and innovate. KitchenAid appliances are known for their durability and ease of use, but they have also kept up with the changing needs and preferences of consumers.
A Staple of Modern Kitchens
Today, KitchenAid is a leader in the kitchen appliance market, widely recognized for its stand mixers that offer a variety of attachments for diverse tasks, from kneading dough to making pasta, ice cream, and more. The brand is a favorite among professional chefs and home bakers alike, celebrated for the quality, longevity, and versatility of its products.
Whether in professional kitchens or home setups, KitchenAid's stand mixers and other appliances have become a symbol of culinary passion and a testament to the brand's century-old commitment to bringing professional-quality tools to everyday kitchens.
FAQ
Which KitchenAid attachment is best for making frosting?
While the paddle attachment is generally recommended for making frosting, if you prefer a lighter, fluffier consistency, the whisk attachment might be your best bet. 
What type of frosting do you recommend for beginner bakers?
For beginners, a simple vanilla buttercream is a great place to start. It's easy to make, requiring only a few ingredients, and works wonderfully on cupcakes and cakes.
Can you recommend a frosting for more experienced bakers?
For those comfortable in the kitchen and ready to try something a bit more complex, a meringue frosting will push your comfort zone without technically being too difficult. Plus, you can roast it with your creme brule or kitchen torch for a stunning finished product. 
Can I use the same attachment for all types of frosting?
While you certainly can use the same attachment for different frostings, using the specific attachment recommended for each type can significantly improve the texture and consistency of your final product. 
How do I clean my KitchenAid attachments after making frosting?
Always clean your attachments immediately after use with warm, soapy water. Some attachments are dishwasher safe, but always check the manufacturer's instructions to be sure. Proper care and cleaning will extend the life of your KitchenAid attachments.