I blame Panera for this recipe. Their Green Goddess Salad is one of my favorites and I absolutely fell in love with Pickled Red Onions after trying them mixed together with that creamy salad dressing *mouth watering*.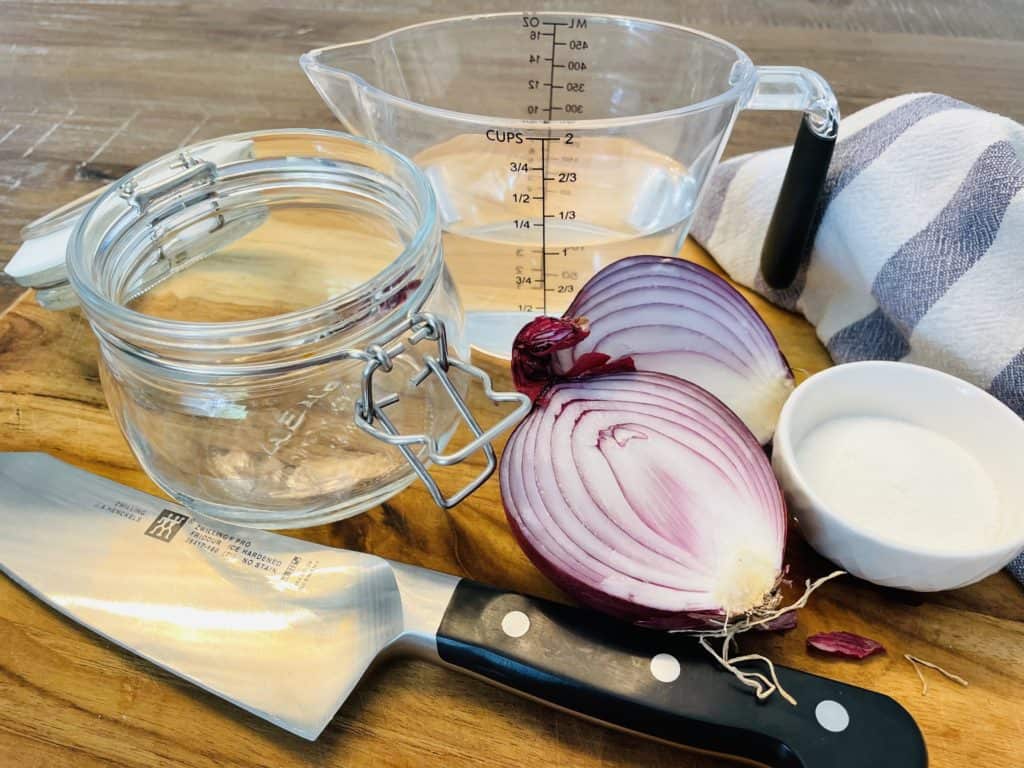 Fast forward a few years and COVID life began. Being stuck in a house, feeding 4 adults and 3 children for a year led to me finally getting around to making everything that was sitting on my Pinterest boards. Greek Night became a thing for which I decided we needed Pickled Red Onions and boom. They have lived in my fridge ever since.
Food Safety
Quick pickled recipes are NOT intended to be shelf-stable. We aren't going full canning life over here. This is intended to live in the fridge, pulled as needed, and will still stay fresh for around a month. So don't go making this, throwing it in your pantry, and then getting sick on me. 10/10 don't recommend it.
Recipes to Pair With
If you are looking at ways to put your Pickled Red Onions to use, I put together some of the recipes I use them with all the time. Our Mediterranian Greek bowl or our Carnitas Street Tacos are great examples of ways to add a big bright pop of flavor to very different recipes!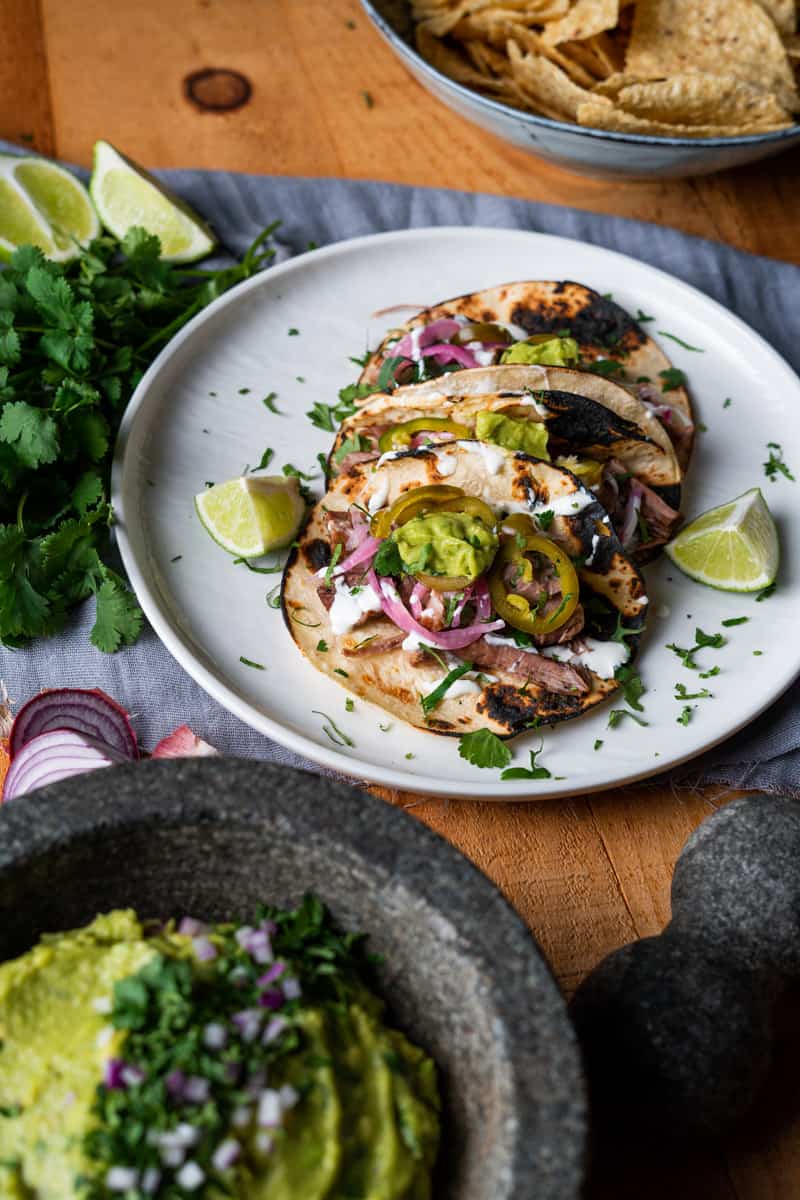 Two Recipes in One
This pickling liquid is the exact same one I use for Pickled Jalapenos, which is why I almost always have a jar of both in my fridge at all times.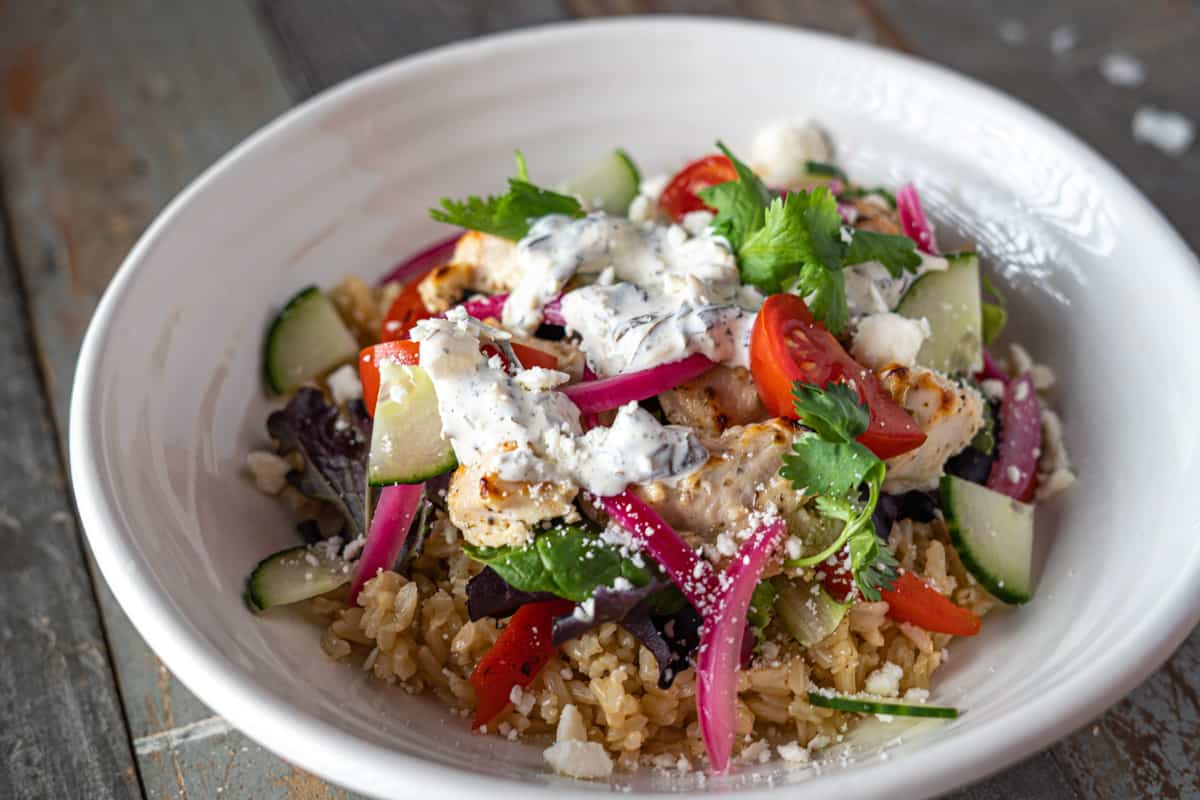 Set two jars next to each other. Fill one with sliced red onions, and jalapenos in the other. Pour the pickling liquid over top until full.
Yes... it really is that simple.
Storing Your Pickled Onions
I bought a whole mess of glass containers from Amazon & IKEA and I use them for everything. They particularly come in handy for this recipe though.
Leftover soup, spaghetti, sauces, or pickled jalapenos and onions... I use these for everything.
As far as how long you can keep them, my personal rule of thumb is a month in the fridge. I generally work through them in that time frame, and then just make another batch.
If you find you haven't gone through the whole jar and you are creeping up on that 30-day mark, my personal recommendation is to toss them and start a new batch. When in doubt, throw it out!
📖 Recipe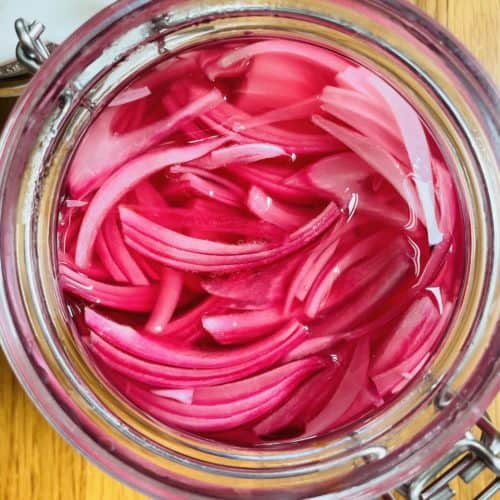 Pickled Red Onion
Bright, tangy and fresh. The perfect garnish for so many dishes.
Ingredients
1

Cup

White Vinegar

1

Cup

Water

2

Small

Red Onion

-

sliced thin

2

tablespoon

Granulated Sugar

2 ½

teaspoon

Kosher Salt -

optional
Instructions
Slice your onions into thin strips and add them to a glass jar (make sure it has an airtight lid).

Place the water, vinegar and sugar in a pot and bring to a simmer. Stiring until the sugar is dissolved.

Carefully pour the liquid over the onions until it reaches the top of the jar.

Let it come to room temperature, cover with a lid, and store in the refrigerator until you need them!
Nutrition
Calories:
11
kcal
Carbohydrates:
2
g
Protein:
1
g
Fat:
1
g
Saturated Fat:
1
g
Polyunsaturated Fat:
1
g
Monounsaturated Fat:
1
g
Sodium:
1
mg
Potassium:
16
mg
Fiber:
1
g
Sugar:
2
g
Vitamin A:
1
IU
Vitamin C:
1
mg
Calcium:
4
mg
Iron:
1
mg