Greetings, seafood enthusiasts! Today, I am delighted to embark on a journey with you through the world of farm shrimp vs wild shrimp. Shrimp has always been a beloved ingredient in my household. Its versatile nature makes it a star in countless dishes.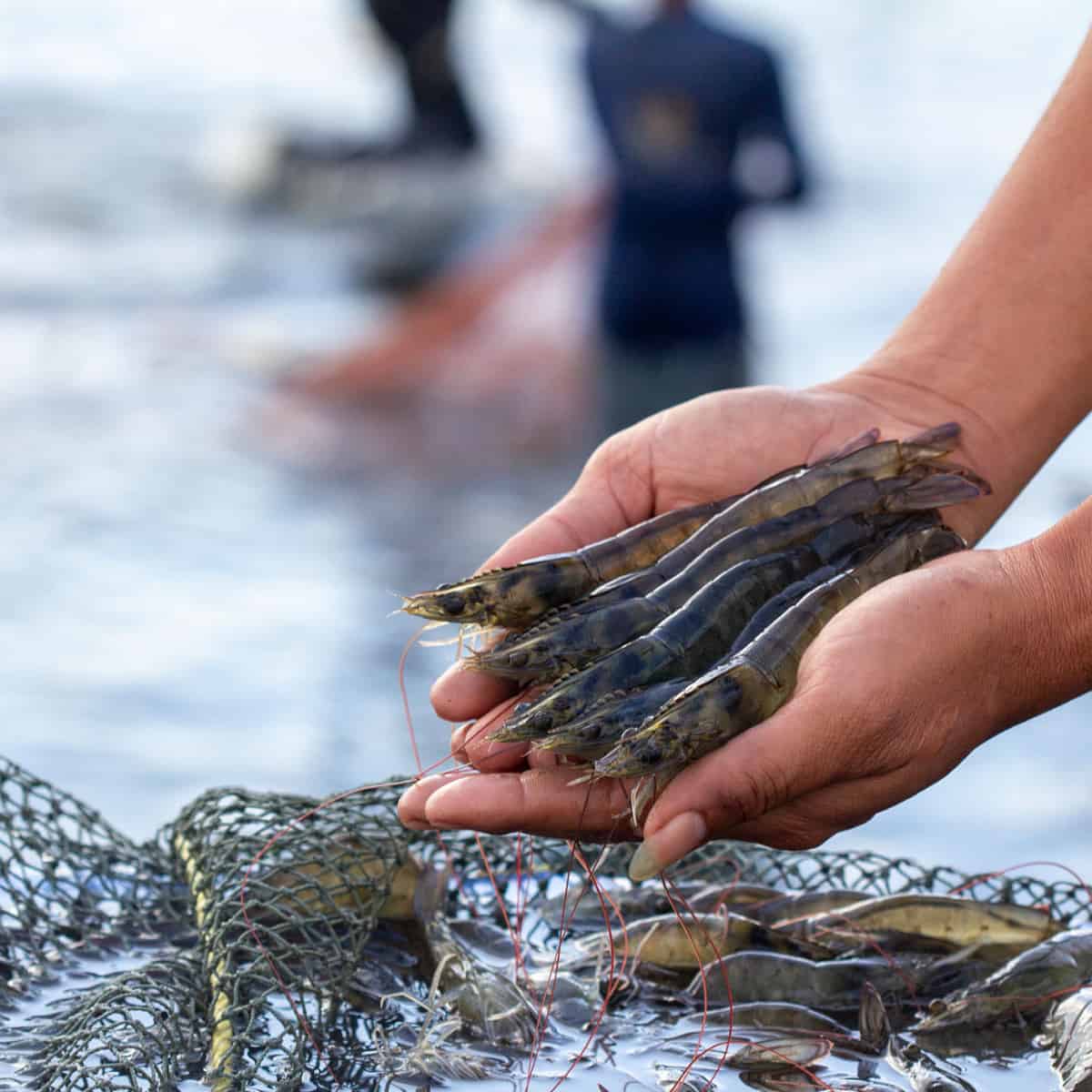 Considering how often my family and I enjoy shrimp, it led me to think about the choices we make in selecting this seafood. It's essential to consider not only taste but also health and sustainability. So, let's dive into an exploration of shrimp farms versus wild-caught shrimp, and unravel the mysteries behind the shrimp we love so dearly.
Jump to:
Farm Shrimp and Wild Shrimp
Before we dive into the nitty-gritty, let's break down the basics. The shrimp you'll find at your local grocery store hail from either shrimp farms or natural habitats. Farm-raised shrimp are cultivated in large tanks or ponds, whereas wild-caught shrimp, as the name suggests, are caught in their natural environment, such as the Gulf of Mexico.
US Shrimp Farmers
Now, let's turn our attention stateside and give a standing ovation to the dedicated US shrimp farmers. Shrimp farming can sometimes have negative effects, but guess what? Not all heroes wear capes, and US shrimp farmers are increasingly taking strides toward sustainable and responsible farming practices.
The Rising Tide of Sustainable Shrimp Aquaculture in the US
In recent years, US shrimp farmers have been making waves (pun intended!) in adopting sustainable shrimp aquaculture practices. They are increasingly turning towards recirculating aquaculture systems. These systems use large tanks and ensure that water is filtered and recycled, thus minimizing environmental impact.
Supporting the Local Economy and Communities
By choosing farm-raised shrimp from the United States, not only are you getting high-quality shrimp, but you're also playing a part in supporting local economies. This support is particularly significant for the coastal areas where these farms are located. Many coastal communities have historical ties to the seafood industry, and by supporting US shrimp farmers, you're also supporting a time-honored way of life.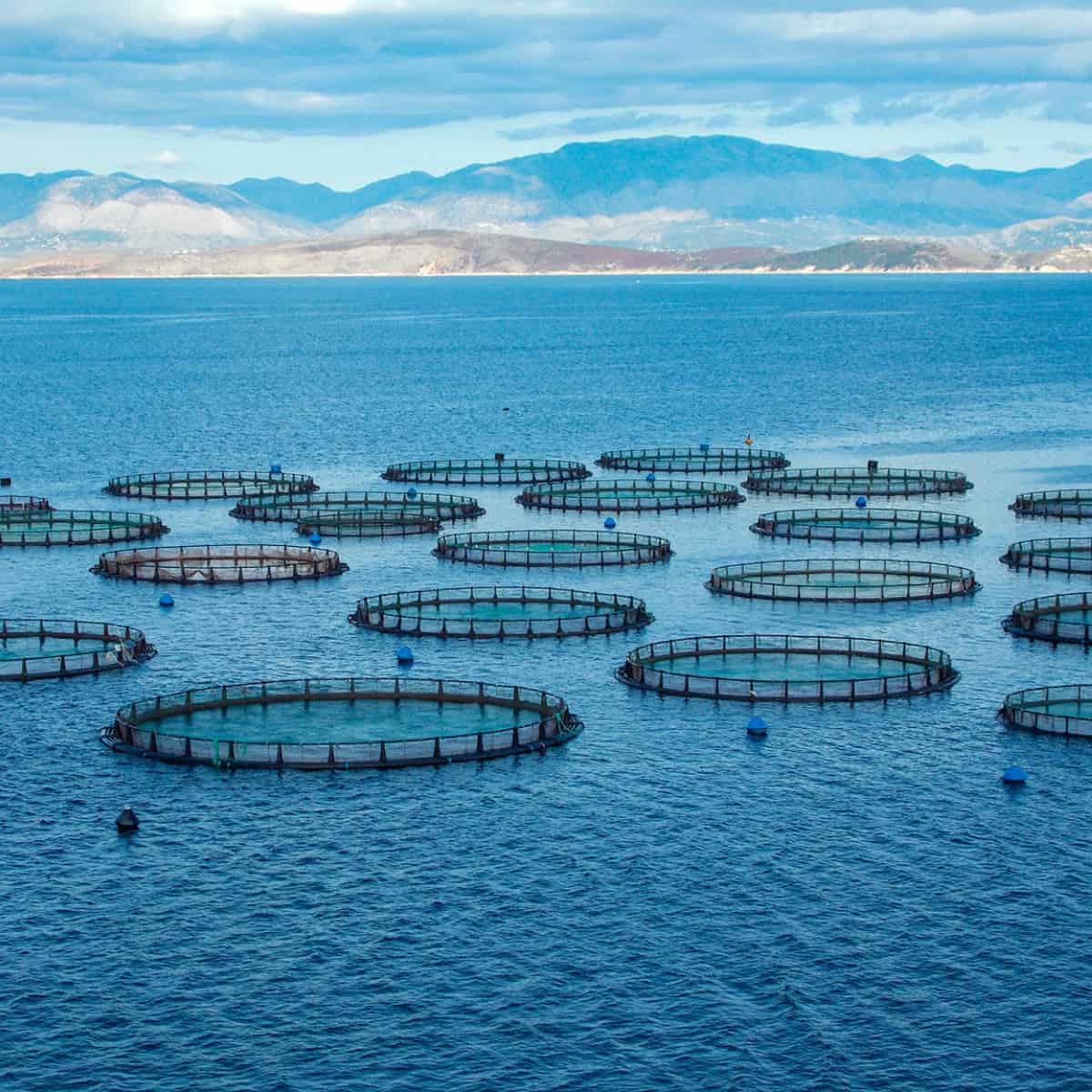 Know Your Farmer, Know Your Shrimp
One of the perks of opting for US farm-raised shrimp is that you can often trace back to the very farm your shrimp was raised on. Some farms even offer tours. This traceability is something that's often impossible with imported farm-raised shrimp.
The Flavor Spectrum
American farm-raised shrimp can often rival their wild counterparts in flavor. This is because many US shrimp farmers feed their shrimp a controlled diet that tries to replicate their natural diet. So, if you're looking to tantalize your taste buds without compromising on environmental values, American farm-raised shrimp is a fantastic option.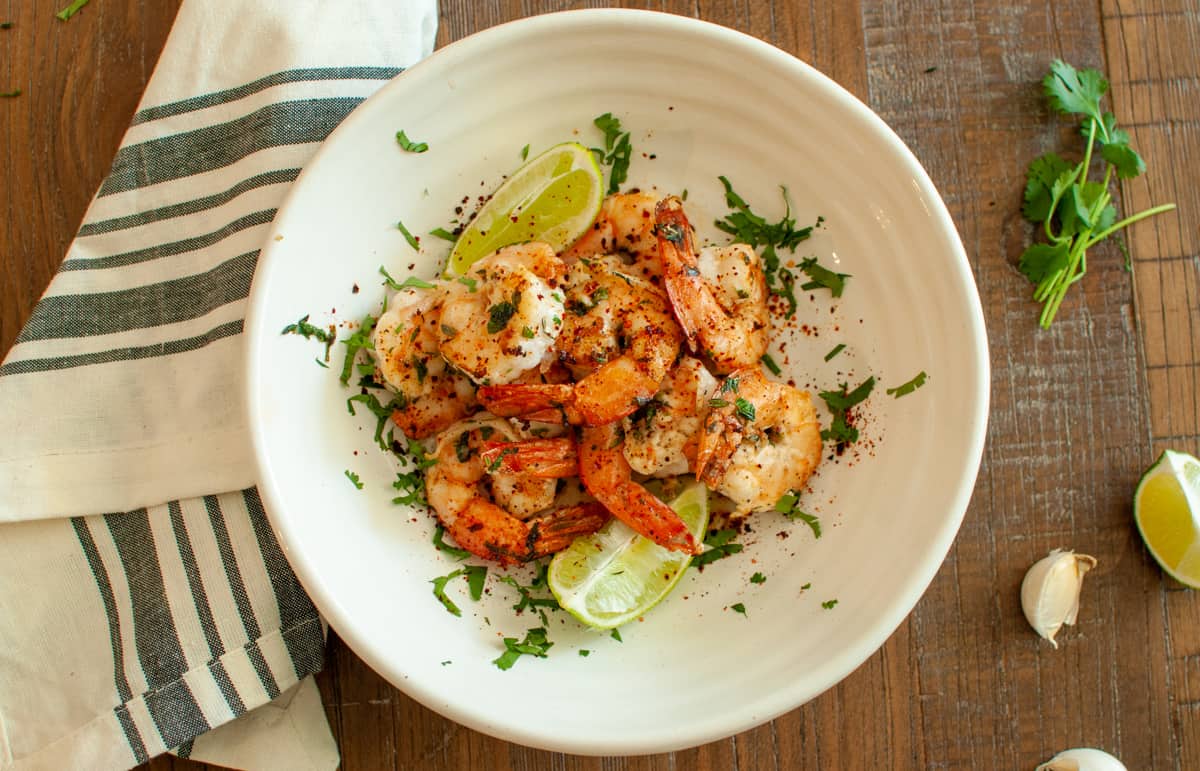 How to Source US Farm-Raised Shrimp
To get your hands on some delicious, responsibly farmed US shrimp, look for labels that specify the product's origins. You can also ask your local grocery store or fishmonger if they stock American farm-raised shrimp. Additionally, many US shrimp farms have started selling their products online, so that's another avenue to explore!
So, hats off to US shrimp farmers, the guardians of responsible aquaculture. By choosing their produce, not only are you getting some fine shrimp for your next family seafood feast, but you're also casting a vote for sustainable and ethical seafood practices. It's like giving a high-five to Mother Nature and the American worker, all with one simple choice. Go, you!
The Mighty Wild Shrimp
Hold on tight as we dive into the captivating waters of wild shrimp. These aquatic marvels, with varieties like pink shrimp and Indian white prawns, flourish in their natural habitats, and trust me, they bring the flavor of the ocean right onto your plate!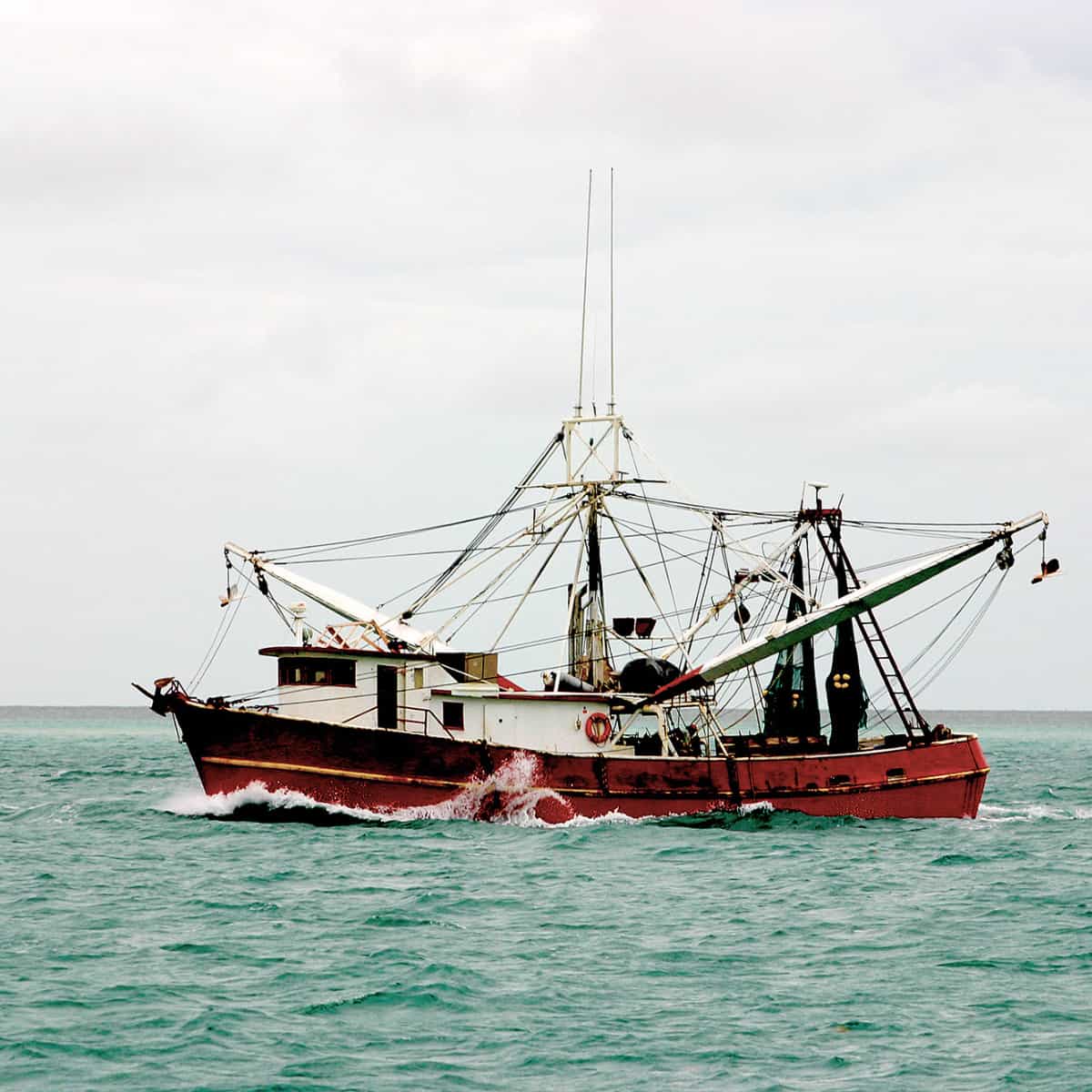 The Grand Habitats: Gulf and Atlantic Coasts
The United States is blessed with bountiful coasts. The Gulf of Mexico and the Atlantic Coast are shrimp paradises, teeming with these scrumptious creatures. Here, wild shrimp frolic in a natural environment, absorbing the complex flavors of the sea.
Dotted along these massive coasts, life is buzzing under the waves. The shrimp aren't just tasty, they're the life of the party down there, playing a big part in the ocean's circle of life.
A Taste Like No Other
Ask any seafood aficionado, and they'll sing praises of the taste of wild-caught shrimp. The secret is in the diet. Feasting on a natural diet, these shrimps develop a robust flavor that's more oceanic and often sweeter compared to farm-raised shrimps. The texture is firmer and snappier, and if your taste buds could talk, they'd probably thank you.
Nutritional Powerhouses
Not just flavor, wild shrimp are also packed with nutritional goodness. They are rich in essential fatty acids and carry a lower fat content than their farmed cousins. In essence, they are not just a treat for your palate, but also a boost for your health.
Just be careful with your quantity of consumption as shrimp are high in purines which can lead to health issues such as gout.
Sustainable Fishing Practices
While wild shrimp are remarkable, it's vital to source them sustainably. Overfishing can lead to the depletion of shrimp populations. However, many fishermen now follow responsible fishing practices to ensure that these delicious critters can be enjoyed by future generations. Look for certifications from organizations like the Marine Stewardship Council which signal sustainably caught seafood.
Pink Shrimp, White Shrimp, and More: Knowing Your Wild Shrimp
Ah, the ocean's bounty is diverse and delicious, and when it comes to wild shrimp, there is a treasure chest of flavors to explore. Here's a closer look at some varieties and their distinct flavor profiles.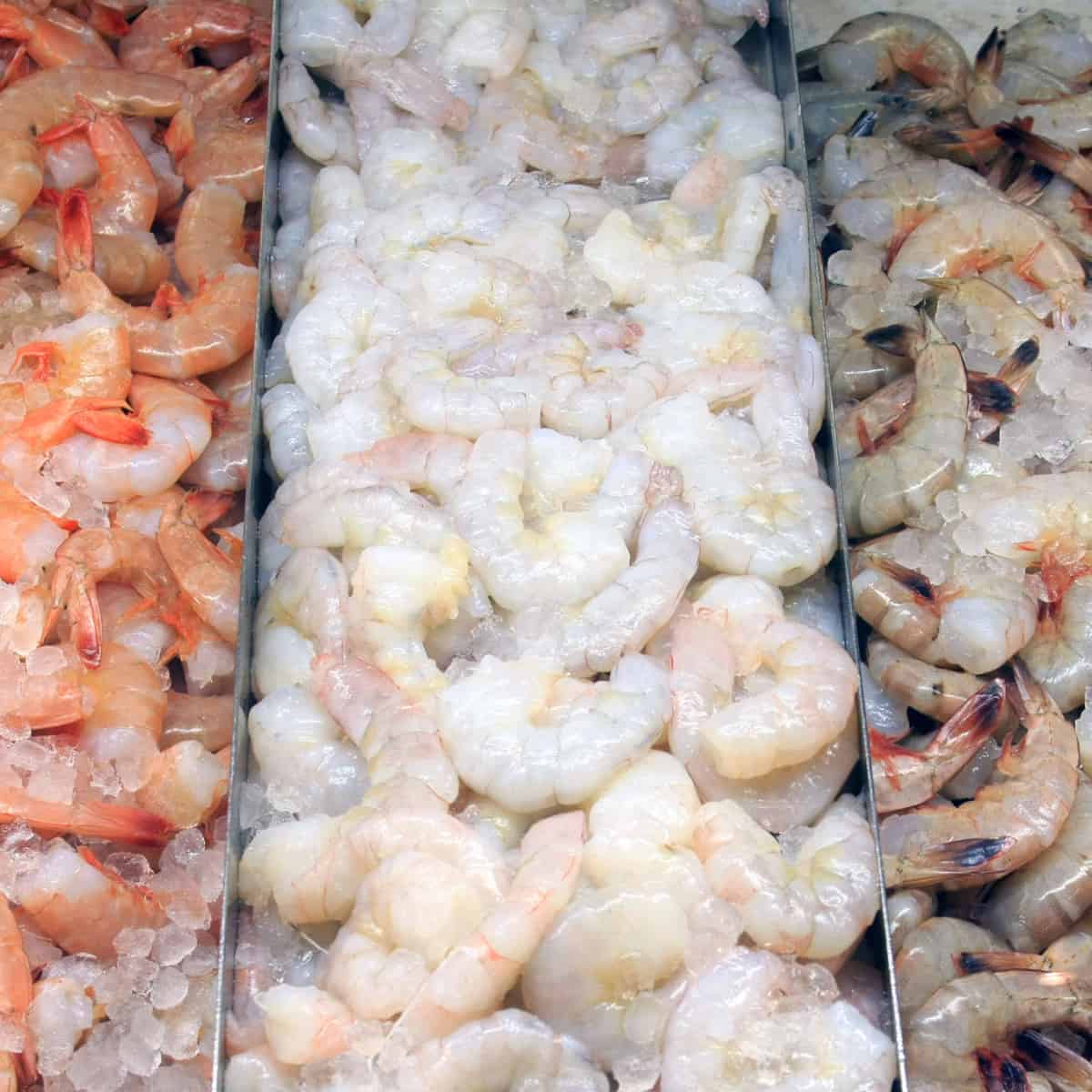 Pink Shrimp
With their signature pink hue, Pink Shrimp are as delightful to behold as they are to savor. These shrimp boast a sweet, delicate flavor with a slight hint of nuttiness. Their tender texture makes them a dream to eat. They're just begging to be featured in a shrimp cocktail or to add a touch of elegance to a pasta dish. When you want to impress, Pink Shrimp are your trusty sidekicks.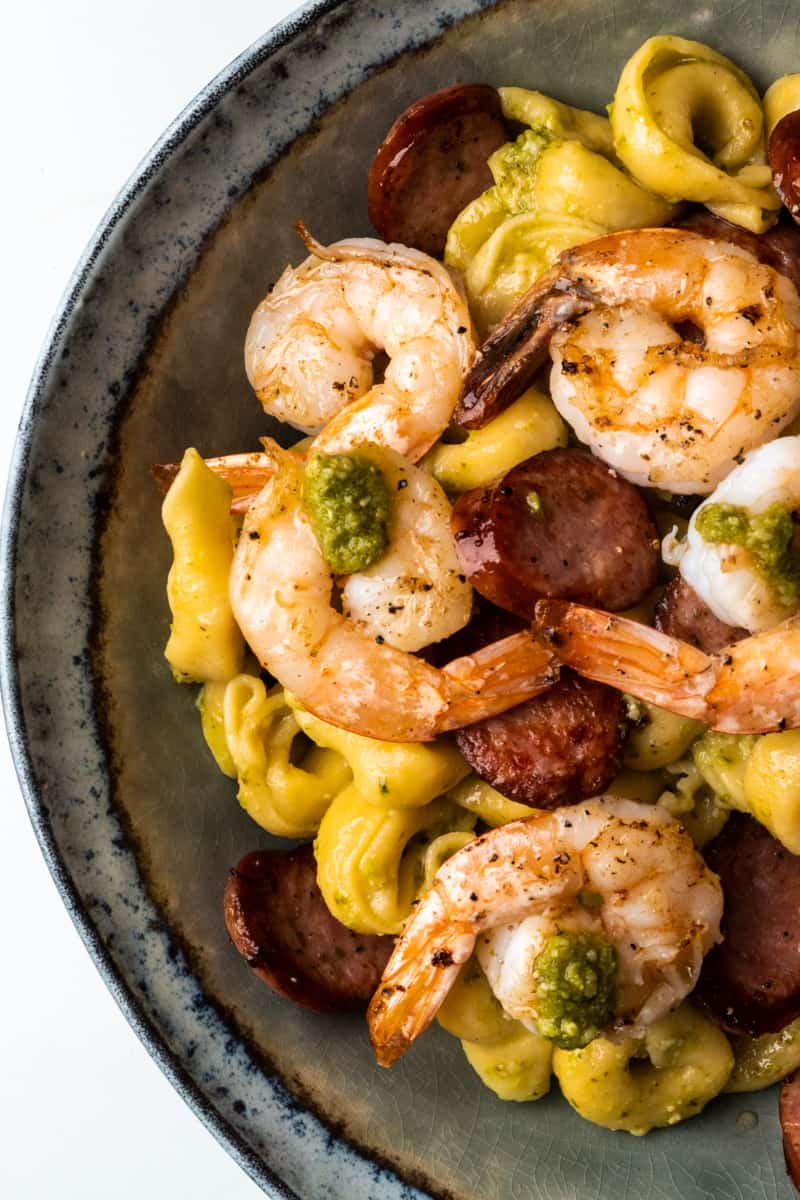 White Shrimp
White shrimp, often found along the Gulf Coasts and South America, are known for their slightly milder flavor compared to Pink Shrimp. They have a firm texture and a sweet, clean taste that is a canvas for a plethora of dishes. Whether it's a classic shrimp scampi or a vibrant shrimp stir-fry, or a perfect choice for our Spicy Jalapeno Shrimp appetizer!
Indian White Prawn
A versatile champion, the Indian White Prawn has a subtly sweet and briny taste. With a firmer texture, they are excellent for curries as they hold well during the cooking process. Their robust nature is ideal for absorbing spices and flavors, making them a popular choice for traditional Indian and Southeast Asian dishes.
Giant Tiger Prawns
Enter the giants of the shrimp world. With their striking size, Giant Tiger Prawns are impossible to ignore. Beyond their impressive appearance, they come with a bold, pronounced flavor - a combination of sweetness and a savory depth. Their succulent, meaty texture is perfect for grilling. Just imagine them, with a brush of garlic butter, sizzling away on a grill, and you'll understand why they're such a hit at barbecues.
Brown Shrimp
Brown Shrimp offers an earthier flavor profile compared to their pink and white counterparts. With a more pronounced taste of the sea, they work beautifully in dishes where a stronger shrimp flavor is desired. Think gumbo, paella, or rich shrimp bisque.
Royal Red Shrimp
Dwelling in the deeper waters, Royal Red Shrimp are considered a delicacy. They have a unique, deep-sea sweetness, often likened to the taste of lobster. Their soft, delicate texture makes them ideal for light sautés and simple preparations where their flavor can shine.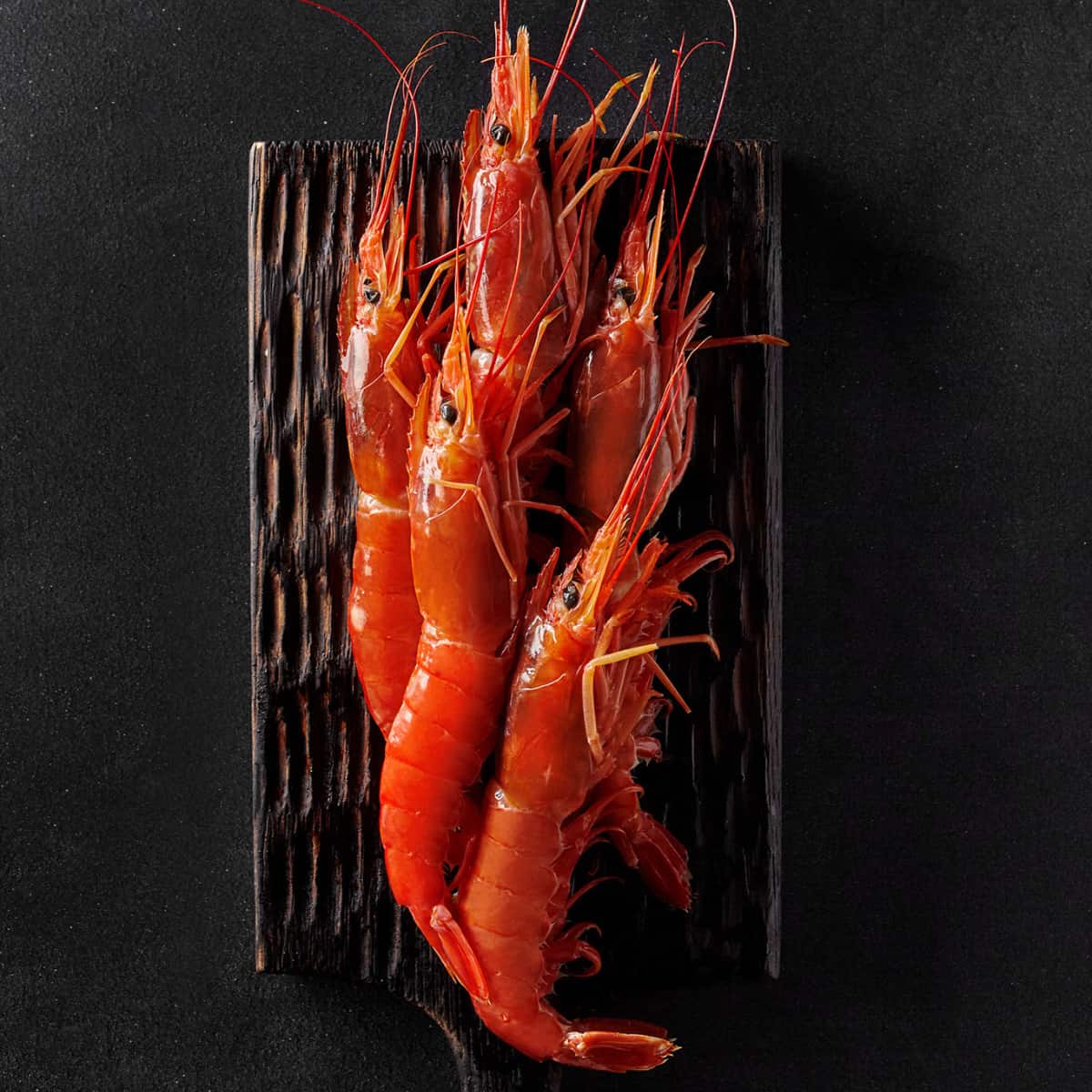 As you can see, wild shrimp come in an enticing array of flavors and textures. The key is to match the shrimp to the dish and let their natural tastes take center stage.
Tips for Cooking Shrimp
When you have ingredients this good, you don't need much to make them sing. A drizzle of olive oil, a sprinkle of kosher salt, and a squeeze of lemon can elevate the natural flavors of wild shrimp.
They cook quickly, so be vigilant! Overcooking can make them rubbery. Shrimp is a favorite around here as I mentioned, and we have plenty of shrimp recipes, tips, and tricks for you as well.
Supporting Coastal Communities by Choosing Wild Shrimp
By opting for wild-caught shrimp, you also support the livelihoods of local fishermen and their communities. This has positive economic and social impacts and ensures that the art of fishing is passed down through generations.
Wild shrimp are not just seafood; they're a treasure trove of taste, nutrition, and heritage. The next time you find yourself pondering in the seafood aisle, remember the mighty wild shrimp and the oceans they hail from.
The Ugly Side of Shrimp Farming
Shrimp farming has taken the world by storm in recent years. It is particularly prevalent in Southeast Asia and Latin America.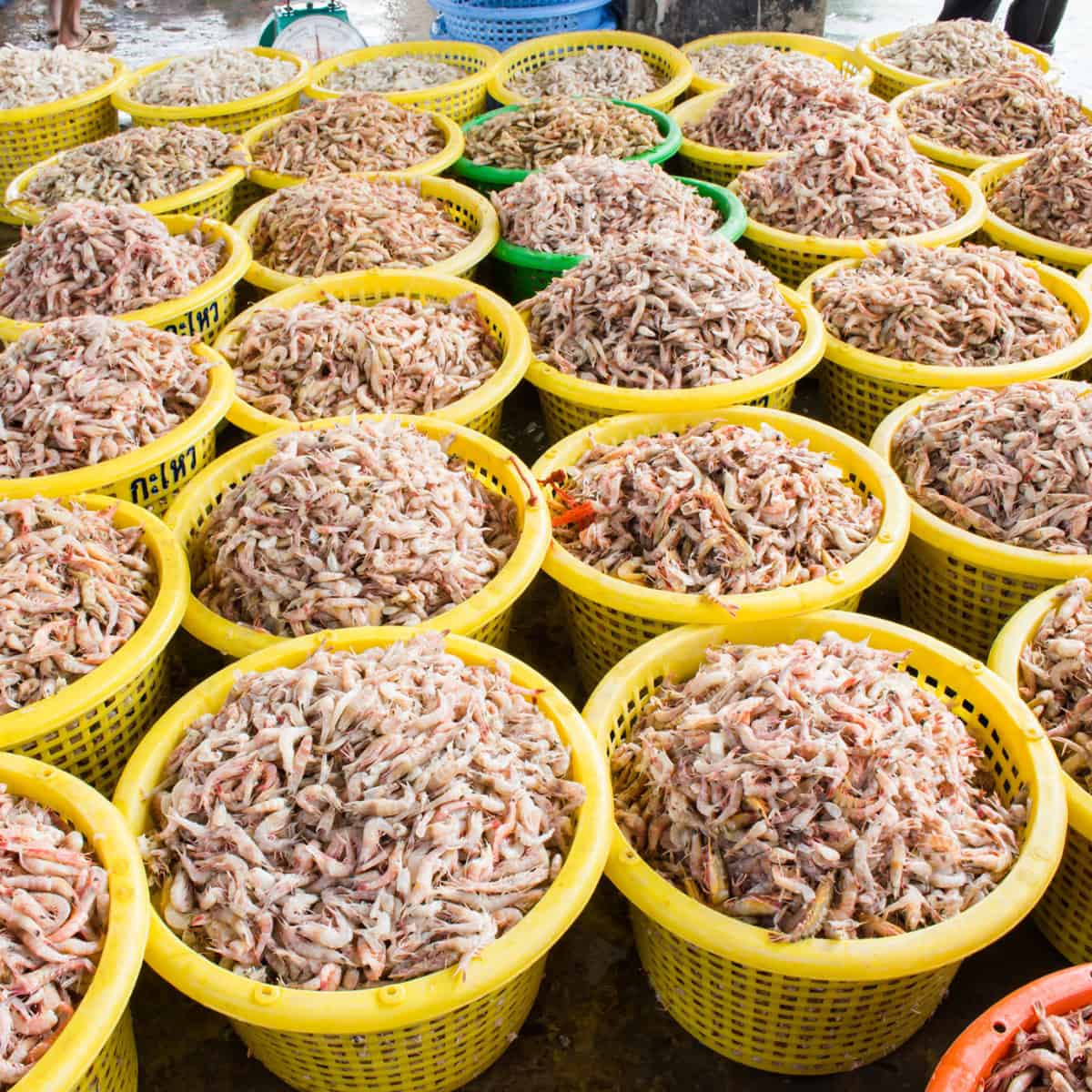 However, shrimp farming has its dark side. Mangrove forests have been cleared to make way for shrimp farms, having a negative impact on the environment. Furthermore, reports of human trafficking, child labor, and subpar working conditions in shrimp farms, particularly in Asian countries, have raised eyebrows.
Analyzing the Health Benefits
While shrimps are a rich source of protein and fatty acids, the quality of the food they consume plays an important role in their nutritional value. Wild shrimp feast on a natural diet, while farmed shrimp are often given feed that could contain chemical additives and antibiotics.
In fact, the Food and Drug Administration has raised concerns regarding the use of veterinary drugs in shrimp aquaculture, hinting that wild-caught shrimp might be the better choice health-wise.
Environmental and Socio-Economic Impact
It's crucial to consider the environmental and social consequences of our choices. Wild shrimp fisheries can play important roles in local economies, supporting coastal communities and American workers. In contrast, shrimp farming, particularly when not managed sustainably, can have negative effects on coastal areas and contribute to problems like industrial pollution and antibiotic resistance.
Organizations like the Monterey Bay Aquarium Seafood Watch and the Marine Stewardship Council have stepped in to guide consumers. Opting for shrimp with these certifications can have a positive impact on the environment and local communities.
Making the Informed Decision
At the end of the day, it's about making an informed decision that aligns with your values and priorities. If you're concerned about environmental sustainability and social justice, you might lean towards certified wild-caught seafood. If convenience and price are more critical for you, farm-raised varieties might still be an option. Just keep an eye out for certifications like Best Aquaculture Practices to ensure better farming standards.
As conscious consumers, we have the power to navigate through the murky waters of the shrimp market. Look for certifications such as the Marine Stewardship Council for wild-caught seafood or Best Aquaculture Practices for farmed shrimp. These certifications ensure that the shrimp were sourced or raised following responsible and sustainable practices.
A Word on Climate Change
It's vital not to overlook the ever-looming shadow of climate change. The warming of the bodies of water can cause major outbreaks of disease in shrimp populations, be it in farms or in the wild. Thus, supporting sustainable practices in both farm-raised and wild-caught shrimp is vital for the future of this seafood industry.
Mangrove forests are crucial in tackling climate change, and their loss can have far-reaching effects. However, with shrimp farming in the picture, it's like an evil villain entering the scene. These farms often cause the clearing of mangroves, which has a detrimental impact on the environment.
This might not sit well, but it's a reality that's often pushed under the rug. Shrimp farming in some regions has been linked to human trafficking and child labor. This highlights the importance of tracing the origins of your shrimp and opting for sources that adhere to labor laws.
The Final Verdict
There's no one-size-fits-all answer. Your choice between farm-raised and wild-caught shrimp will depend on a multitude of factors including taste preference, budget, and ethical considerations.
By now, you should be well-equipped to make an informed decision on your shrimp consumption. Whether you're team farm-raised or team wild-caught, remember that the choices you make can affect not just your health, but also the planet and its inhabitants. So, fellow shrimp enthusiasts, let's make choices that we can be proud of! The key is to be informed and make choices that align with your values.
In conclusion, whether farm-raised or wild, let's make choices that ensure that these little delights can be enjoyed by generations to come. Here's to shrimp, the heroes of our culinary adventures!