Being a picky kid I never ate anything green, so the idea that one day I would make homemade guacamole is actually pretty funny to me because now I don't just like guac a little... I like guac a lot. It all started after I had Chipotle's guac once, and it was all downhill from there.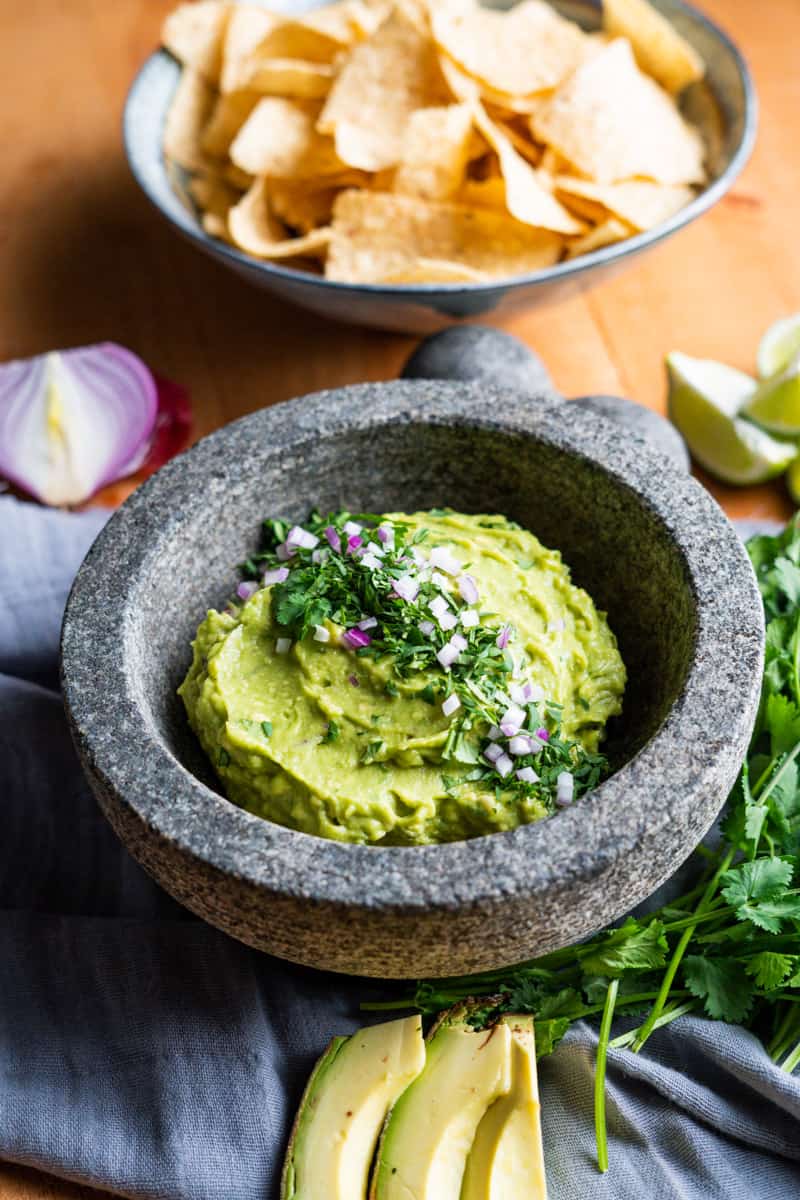 After multiple variations, it always ended up being that simplicity was best. In under 10 minutes, you can have perfect homemade guacamole with around 5 ingredients.
Picking Your Avocados
Truly and honestly the hardest part about making guacamole is the avocados. Make sure they are just ripe enough to mash, while not being overly ripe and going bad.
This is the most important part of this whole post... I never PLAN on a day to make guacamole. I know that sounds weird. The avocados tell me when it's time. So much so, that now I have taught my 10-year-old son and he tells me when it's guac night. Not going to lie, I'm pretty proud of that one.
Ripe Avocado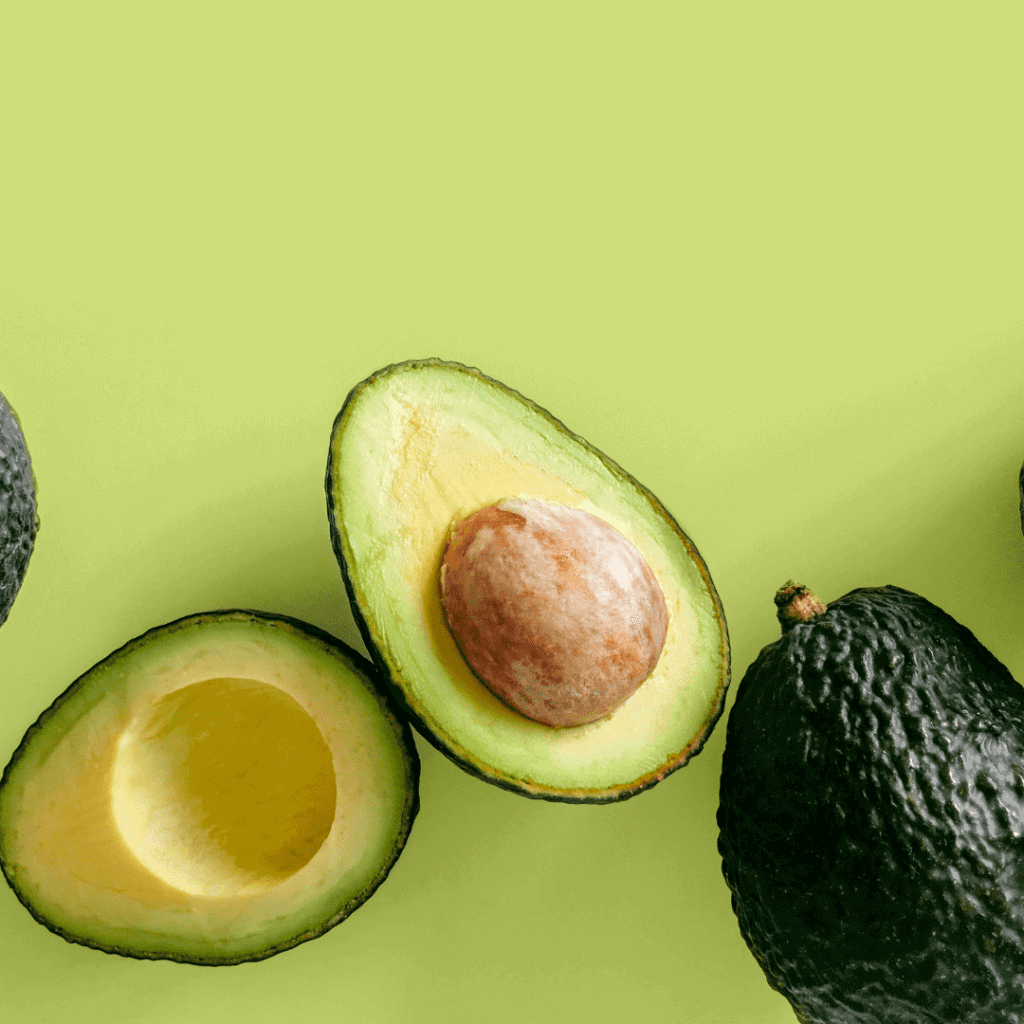 Rotten Avocado
Now, am I capable of going to the store, sifting through the pile, and finding ripe ones? Yes. Do I want to? No. It's a surefire way to make sure I never have ripe avocados in the house.
When I order groceries, I almost always buy avocados. I will use them for salads, guac, toppings for my tacos, garnish for my chili... the list is long. With that said, when you pick one up, give it a light squeeze and FEEL it squishes slightly, it's ready. If you have to squeeze hard, not ready. If when you squeeze it almost feels hollow, it's rotten inside.
Homemade Guacamole Variations
There are SO many variations on guacamole. You can add tomato, garlic, corn, onion... the list goes on. This is my standard go-to, but as always, please modify it as you see fit.
For example, this recipe calls for red onions. I had a close friend who I assumed didn't like guacamole. In reality, it was just because of the onions. After I figured it out, I started to set aside some just for him (before I added the onion).
Do what works for you, your family & friends. Recipes are guidelines in my opinion...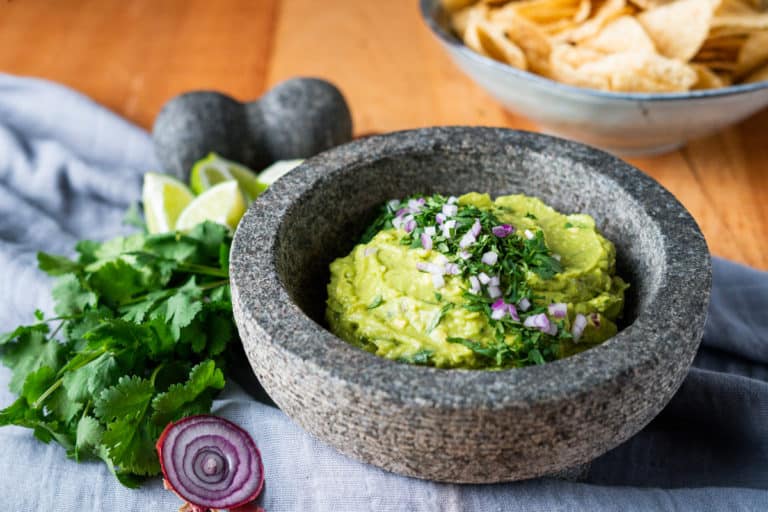 Have Leftovers Guacamole?
Homemade Guacamole is a tricky thing to store. Your worst enemy is air. Your best friend is plastic wrap, a sealed container, and lime juice.
Start by putting your leftovers into a container with a tight-fitting lid. Smooth it out as flat as possible, and then if possible give it a tiny splash of lime on top. The acidity in lime helps keep it from browning too.
The last step, for good measure, is to put a layer of plastic wrap (or two) directly on top of the guac. Like... press it on top. Full contact here. Then seal the container and refrigerate.
Serve Alongside
Serve piled on top of carnitas street tacos, layered into our spicy jalapeno shrimp appetizer, or slathered on nachos.
📖 Recipe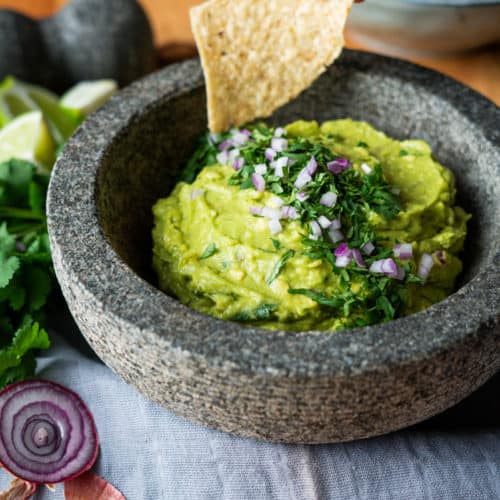 Homemade Guacamole
Making homemade guacamole is easy, quick, and tastes better than store-bought! Whether you serve it with chips or add it to your favorite dish, this guac is spot on!
Ingredients
4

Avocados

-

ripe

2

tablespoon

Cilantro

2

teaspoon

Lime Juice

1

teaspoon

Kosher Salt -

Diamond

½

teaspoon

Fresh Black Pepper

¼

cup

Red Onion

Jalapenos

-

optional as desired - minced
Instructions
Start by cutting open, removing the seed, and scooping out each of your avocados. *see video for options*

Mash up the avocado with a fork or potato masher.

Add chopped cilantro, red onion, lime juice, kosher salt & fresh ground pepper and mix.

If you'd like to spice things up, add some minced jalapeno here as well.

Taste, adjust as needed and enjoy!
Nutrition
Calories:
326
kcal
Carbohydrates:
18
g
Protein:
4
g
Fat:
30
g
Saturated Fat:
4
g
Polyunsaturated Fat:
4
g
Monounsaturated Fat:
20
g
Sodium:
596
mg
Potassium:
992
mg
Fiber:
14
g
Sugar:
2
g
Vitamin A:
301
IU
Vitamin C:
21
mg
Calcium:
27
mg
Iron:
1
mg