The OG Cupcake Backstory
Everyone loves cupcakes, right? Well in the summer of 2008, Jon and I were still dating and were renting a house in Outer Banks, NC with 20ish friends. One night I was spontaneously determined, after a bottle of Pino, to make cupcakes. This was the birthplace of the O.G. Vanilla Honey Cupcake...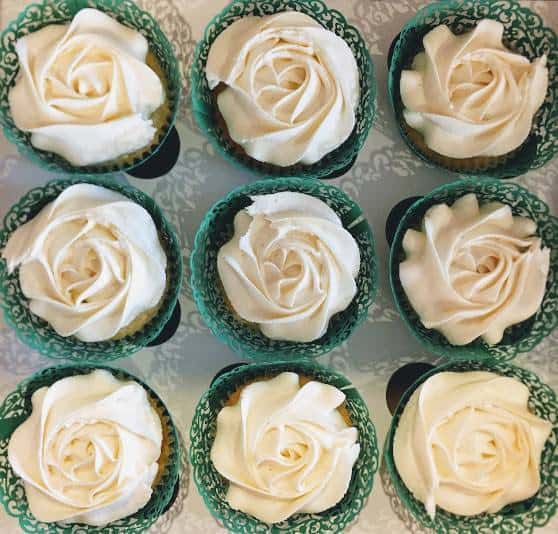 They were gone in seconds, and a demand for a second batch was made. With the second batch up for grabs, it was a blur as people ran to stash them in their bedrooms for later.
Our good friends got engaged the next day. They decided it only seemed fitting to ask me to bake this exact cupcake recipe for their wedding. Enter Tabi Cakes, my baking side hustle.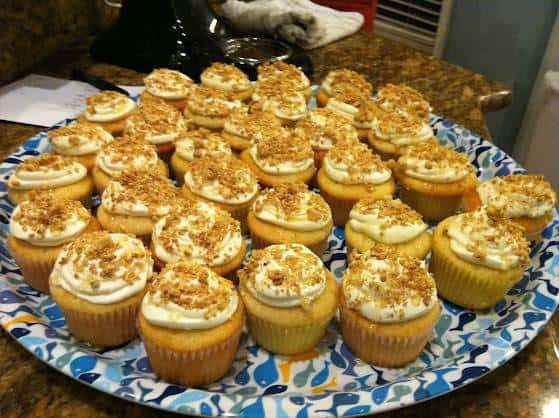 Note: This is photo evidence of the EXACT ones. I didn't have a fancy piping bag, just a gallon zip-lock with the corner cut off. I was going to make it happen.
What Happened Next
Thousands of cupcakes, dozens of wedding cakes, eight years, and two children later I got a big girl job. Tabi Cakes slowly morphed into just birthday cakes for my kids and an occasional friend. This kept my fire alive and allowed me to pour it back into my family.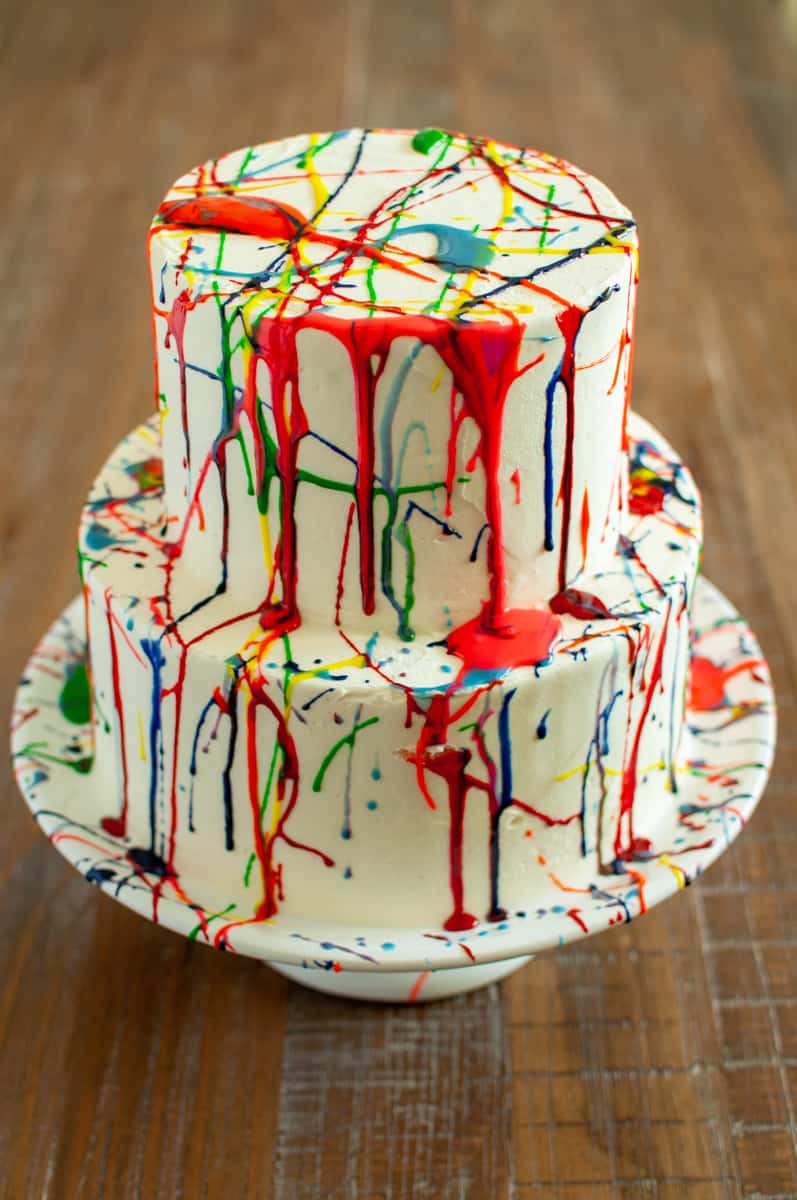 Long story short, I've tried so many cupcake recipes and people just keep coming back for this O.G. Honey Vanilla Cupcake. Just do me a favor and don't put store-bought frosting on them. Our super simple Vanilla Buttercream is a significantly better choice.
Heads up, this recipe also works very well for cakes as well.
What to Expect from this Cupcake
This cupcake recipe makes a dense and rich. It holds up well with every frosting I've thrown at it.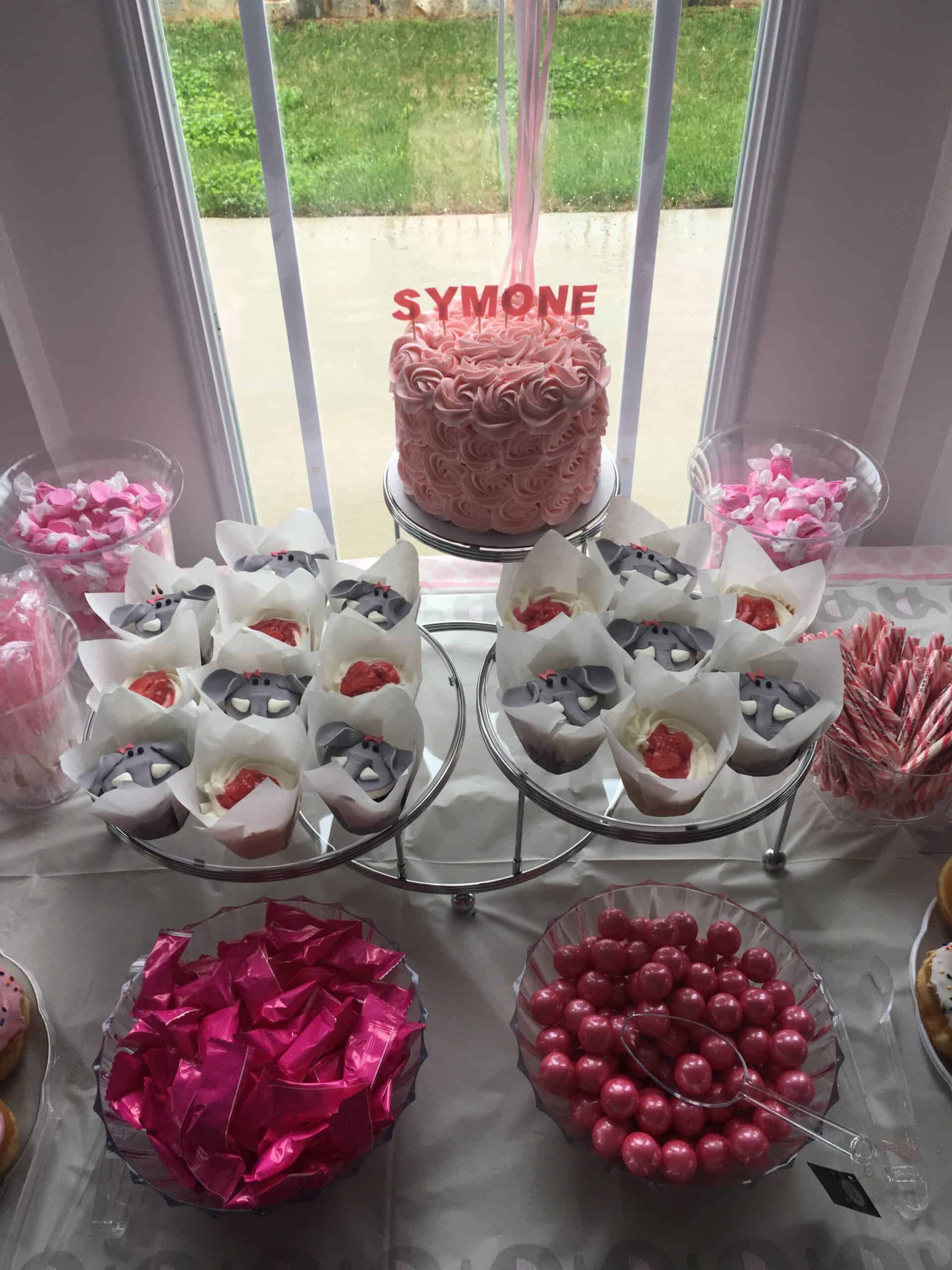 The batter is thick and smooth and works perfectly with a portion scoop, which I highly recommend. It will make your life so much easier.
The more honey you add the darker the top of the cupcake will get, so keep an eye on that. You also don't have to add honey at all! The recipe is still wildly delicious.
Have fun & enjoy!
📖 Recipe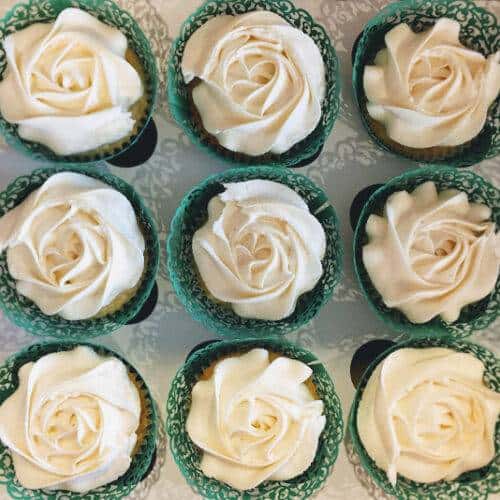 The O.G. Vanilla Honey Cupcake
Gourmet cupcakes. Rich, buttery, and pairs perfectly with multiple frostings.
Ingredients
2 ¼

Cup

Flour

2 ½

teaspoon

Baking Powder

¼

teaspoon

Salt

1 ½

Sticks

Unsalted Butter

-

Room Temperature

1 ½

Cups

Sugar

2

Eggs

1 ¼

Cup

Milk

2

teaspoon

Vanilla

1

tablespoon

Honey
Instructions
Put the Dry Ingredients (Flour, Baking Powder, Salt) in a bowl and SET IT TO THE SIDE… You'll need it in a bit.

In the stand mixer bowl with the paddle attachment add the BUTTER & SUGAR and mix on medium until it's light yellow.

Add EGGS ONE AT A TIME. Don't add the next one until it's completely disappeared.

*Scrape down the sides and bottom of the bowl, and mix it again briefly*

Tricky part. Add ⅓ ish of the FLOUR mixture (don't panic, it doesn't have to be exact) and mix until combined.... then ½ of the MILK and mix.

*Scrape down the bowl* Add another ⅓ of the FLOUR mixture - mix...Add the remaining ½ cup of the MILK - mix

Dump the rest of the FLOUR mixture in - mix

ADD VANILLA and HONEY at the end - mix

At this point, I taste the batter but for legal reasons, I can't suggest you do so. I'm a bad example. Sorry, not sorry.

Bake for 22 minutes @ 350 degrees or until lightly golden in color and slightly firm to touch.

Remove from cupcake pan and let cool completely before adding frosting.
Notes
Scraping down the bowl as much as possible is always good practice. This helps make sure all the sugar/butter gets distributed evenly throughout the batter. 
Using a portioned scoop to fill up your cupcake wrappers speeds up the process while also giving you the most consistent size cupcakes. 
Wrappers are a personal preference and generally picked by design/theme but I love tuliped cupcake wrappers. They fold out into mini plates which I love. Especially for kids' birthdays or weddings when everyone just snatches and runs. 
Vanilla prices have been astronomical lately but are finally starting to come down so make sure to shop around if the price tag looks extra high. I've found Costco has the best quality/size/cost around. 
* Consuming raw eggs & flour can cause you to become sick with food born illness. Please taste at your own risk. 
Nutrition
Calories:
159
kcal
Carbohydrates:
23
g
Protein:
2
g
Fat:
7
g
Saturated Fat:
4
g
Polyunsaturated Fat:
1
g
Monounsaturated Fat:
2
g
Trans Fat:
1
g
Cholesterol:
30
mg
Sodium:
130
mg
Potassium:
37
mg
Fiber:
1
g
Sugar:
14
g
Vitamin A:
217
IU
Vitamin C:
1
mg
Calcium:
45
mg
Iron:
1
mg
Handy Tools
Want to take your cooking game to the next level? Here's a list of some of the tools I use every time I make this recipe that help make this a breeze!